10 Oct

Interview: Fighting Dread hosting Dub stage Zombie Apocalypse 2019
Sitting in Tigullio club, I catch up with Matthew and James of Fighting Dread, a Maltese collaboration of reggae and dub music, to talk about their set at this year's Zombie Apocalypse on November 2, 2019.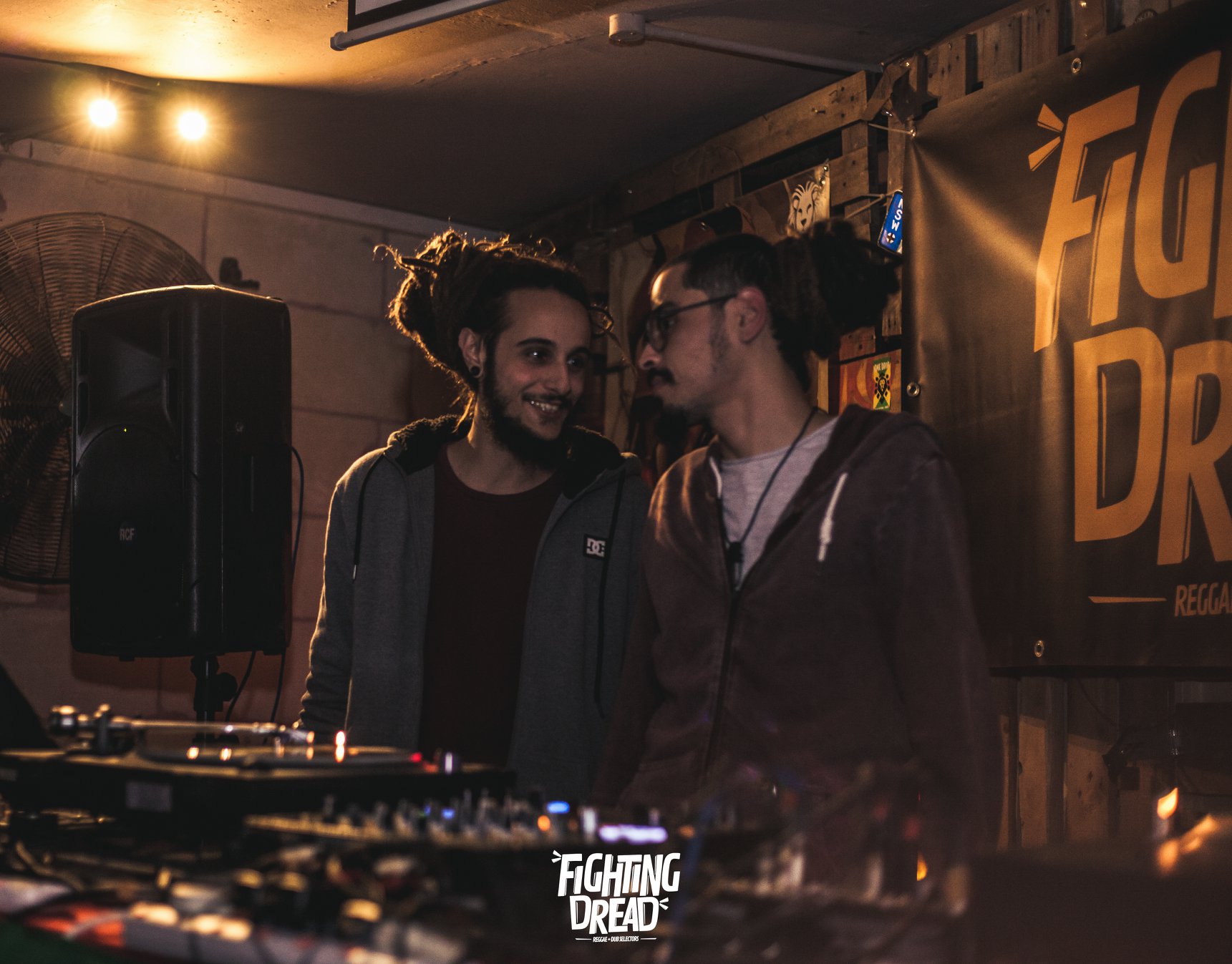 Playing a wide variety of reggae and dub selections, Fighting Dread represent the scene in Malta quite well, promoting not only the genre but the culture of the Jamaican sound.
Joined as a duo in 2018, both have their experience in reggae and dub in bars, clubs, festivals both in Malta and abroad.
Fighting Dread is comprised of Freedom Fighters (Matthew) and Salted Dread (James), sharing both of their names and their passion for their music. Matthew started his music career back in 2012 playing reggae on winter nights in Beggar's Inn in Paceville. He sought to fill the gap when there was no reggae being played.
Since then he has expanded his events with immersive workshops involving alternative healing, animal rights, dreadlock care and other facets of reggae culture.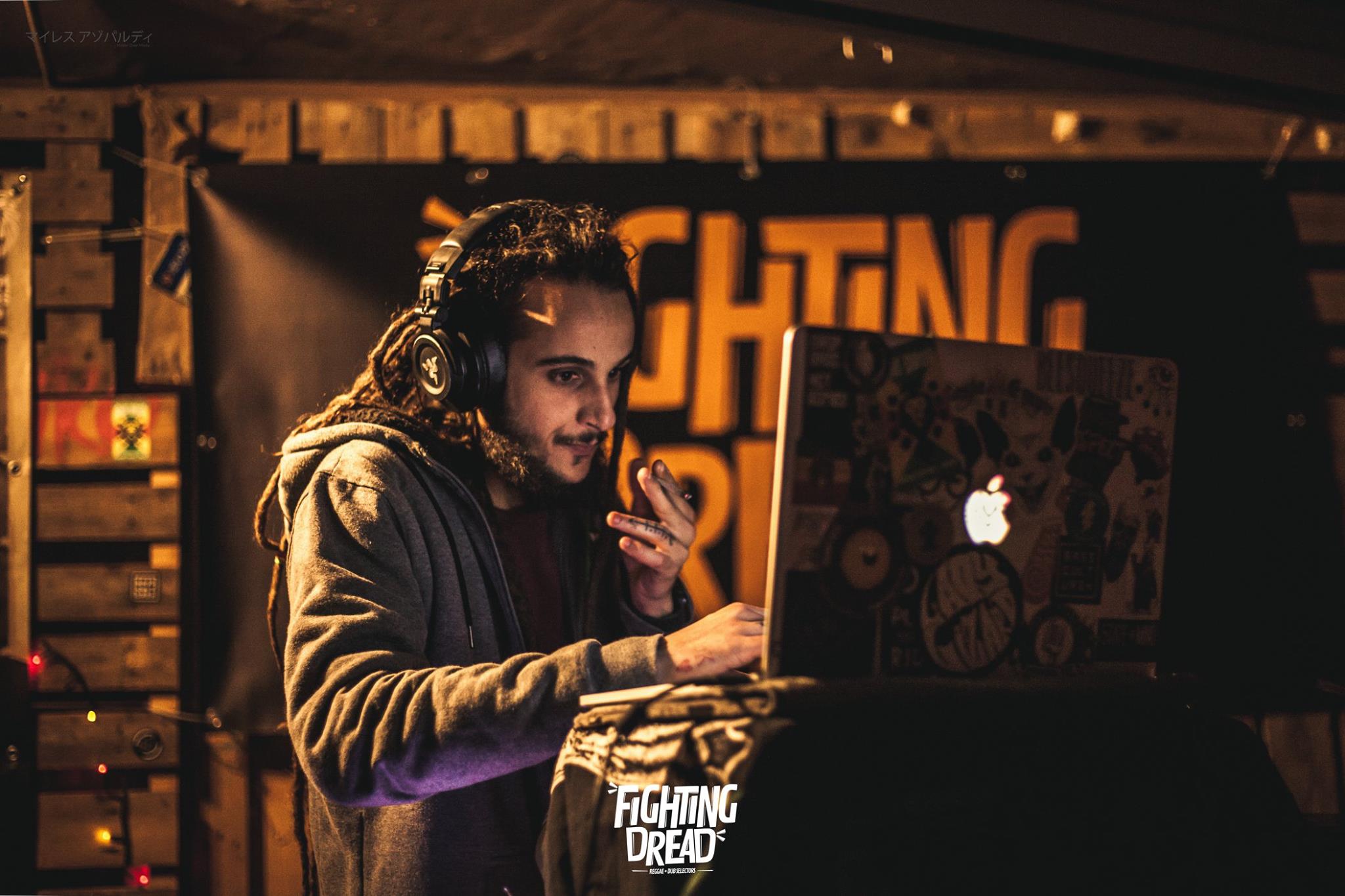 Matthew and James have known each other for over a decade, but their collaboration only started when Matthew was on the verge of leaving the industry altogether. Matthew's partner in Freedom Fighters had left Malta and James approached Matthew to play music together.
James took the name Salted Dread after the ritual of putting on records post-swim, his dreads still salty from the sea. Three years ago he put aside digital to go full analog, playing only vinyl records. His motivation behind it is to support artists coming out with original tracks on dub plates, to ensure he is playing unique tracks and to keep the original sound alive. Playing reggae, dub and UK dub, there is quite a collection behind the Salted Dread name. He is also a founder of One Drop Festival held over the last two years.
After Matthew and James held a test gig at the now defunct Funky Monkey, the response was all they needed to move forward as one unit: Fighting Dread.
The result? A reggae and dub combo that flows with a wide variety of musical styles. Expect them to play reggae revival, new roots, moving towards the heavier UK dub and steppa. Fighting Dread have invited Mist aka Joat to join them for a more steppa and dubstep styled mix, all the while our favorite MC Rasta (from Pon Di Corner) leading us through the night on the mic.
See them play on the Dub of the Dead stage from 11PM onwards.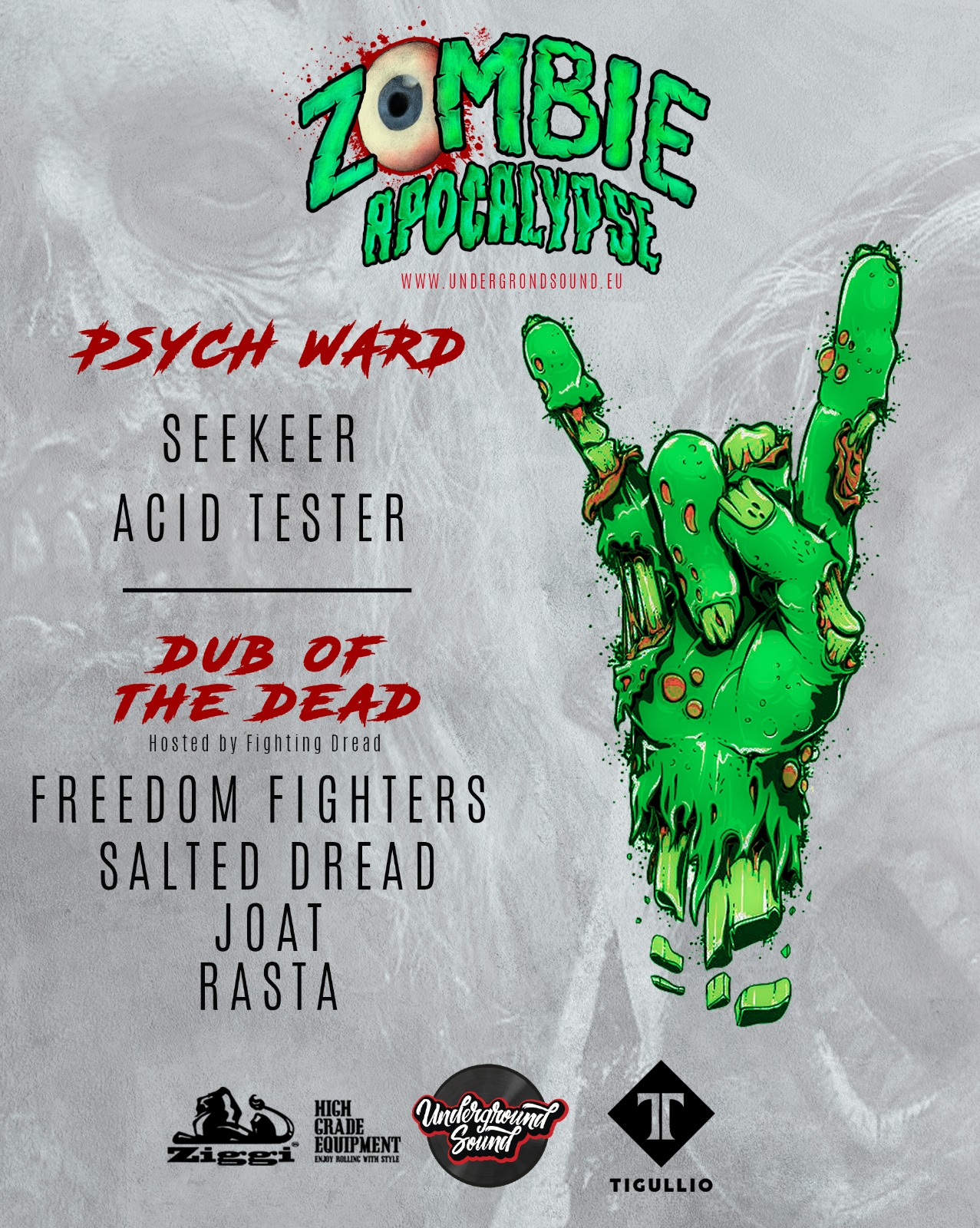 Zombie Apocalypse is Malta's biggest celebration of the undead, setting the record for Malta's biggest zombie gathering. Take part in another record attempt by coming to Tigullio in full zombie attire November 2nd 2019. COSTUMES OBLIGATORY.
Words by: Luc John Claude
Photos courtesy of Fighting Dread