Donovan Dimes, aka 4 Nickels, is somewhat of a legend in the underground scene in Detroit.
UGS recently got in touch with him to find out more about his love for the scene and his passion for the music he creates. We also find out a bit more about his future plans.
4 Nickels and the Detroit sound
What was it like growing up in Detroit?
Detroit is a real blue-collar city – an industry leader in the automobile industry but also in music.
The city has one of the richest musical histories in the world.
Motown was so huge its effect on the music industry is still being felt today. I fell in love with music at an early age and it was the only thing I had to keep me sane in my insane life. I grew up in a family of women. We didn't have much but we had each other and that was more than enough to get by.
How did your upbringing affect your sound today?
I grew up extremely poor and, because of my mother's addiction to crack cocaine, my innocence was lost early
I had to learn to adapt to adult-themed situations from a very young age. However, my upbringing shaped my view of the world and that's what you hear in my music.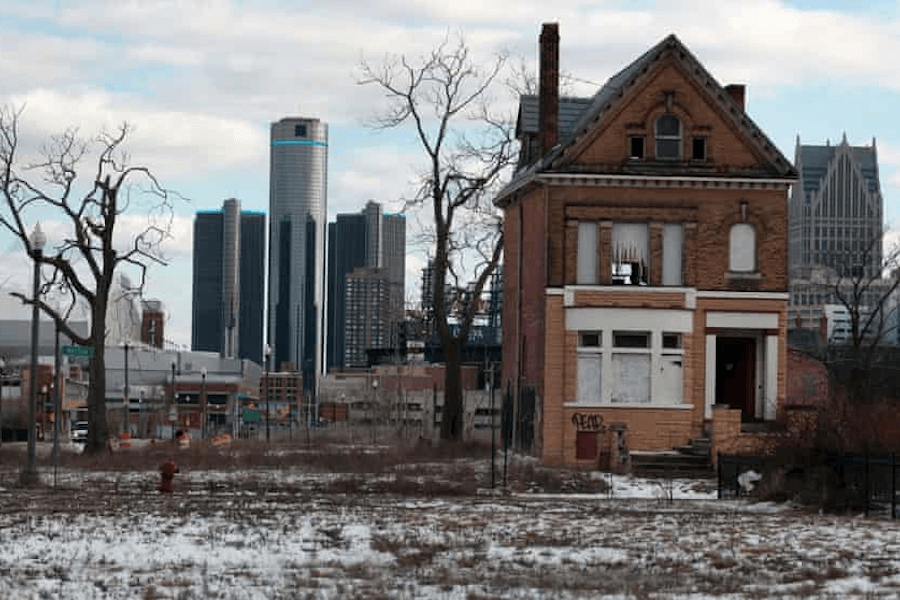 The makeshift studio
Let's talk about N***a Rigged. How did that get started? Who was involved? Where are they now?
N***a Rigged got its name from the makeshift studio we recorded in.
Everything in the founding member Sean Derd's home was rigged to work.
We made our beats on a keyboard with missing keys that we replaced with Lincoln Logs.
Our mics were rewired, our recording was done on a 4 track tape recorder that had only 2 working tracks. All of that came out of a giant box speaker of Derd's creation.
We were a family back then as we grew up together. N***a Rigged consisted of Sean Derd who was the oldest, Tone Mac my cousin, Mean Fucking Ugly family friend and me.
Life happens and people drift apart but its all fond memories and love for N***a Rigged.
Southern Rap
You say you aim for each of your songs to sound different. What steps do you take to make sure this happens?
I never structure a verse the same from song to song.
I make sure the patterns of my verses and tone are different each time I write a verse.
Sometimes the verses in one song are on the same topic but written in different patterns for contrast.
What influences you lyrically?
Intricate patterns and relevant metaphors. I try to say things that catch the audience off guard or remind them of something in pop culture whether it's a popular movie or TV show.
To be honest, I'm heavily influenced by Southern Rap. Some of my biggest influences are TI, Andre 3000, Scarface, UGK, Juvenile, and Lil Wayne just to name a few.
How exactly would you describe your sound?
My Sound is Trap, I guess you can define it as that. My sound is heavily influenced by the sound of the south – intricate baselines and heavy percussion.
Sometimes my songs have a bluesy feel when I'm talking about something serious or personal to me. Other times, I'm brash and cocky with my writing and delivery, like Southern Rappers tend to be.
Cookies & Cream
So your latest project is Cookies & Cream, right? Can you tell me a bit about it?
Cookies & Cream is to be my debut album.
This project has been about having fun and being free to express myself how I want to.
The aim of this project is to show the world my skills and to top the charts.
The name is a playoff of two of my favorite things.
Cookies are a strain of weed and Cream was made popular by Method Man and the Wu-Tang Clan.
Cream stands for Cash Rules Everything Around Me. It originally began as a solo project, but I've since collaborated with Tha HēT͟HənZ which is myself and my partner on it, Jon Cash.
What direction are you heading in with it? How does this differ from your sound on your other previous mixtapes?
Well, in the past my music was more personal – my lyrics were closely based on my life.
There was a totally different level of personality in my music.
I began to develop a more commercial style where I still tell my truth but it is more based on experience and what I saw. I emphasize more metaphors and references that get my audience thinking or jog a memory.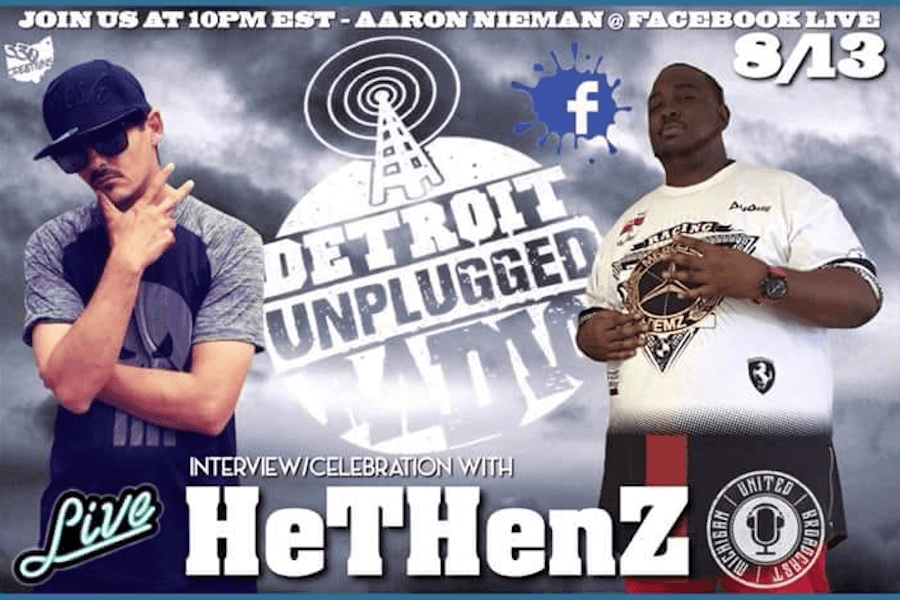 Independent and unsigned hitting the charts
You've been doing this for a while now, how have you seen the scene change?
I began rapping when CDs were popular but I was so poor that I was still recording on cassette.
I've seen the technology change for both how we create and listen to music.
As well as that, I've seen the music industry go from profiting off of people's talents to now profiting from the people themselves with the creation of the 360 deal.
I've also seen the growth of independent and unsigned artists reaching billboard charts.
Where do you think the industry is going?
Today the music industry is wide open.
Artists of any level can create, produce, market, and distribute their music nationwide now.
I think there is a takeover coming where the underground scene becomes more profitable than the mainstream scene. More and more established artists are abandoning major labels so as to make more of the money they deserve for their craft.
What does being underground and independent mean to you?
It means I have the freedom to dictate my career and future. I am the creator and the publisher of my music and I deserve to be compensated fairly for it. It means I have unlimited earning potential. It's just freedom.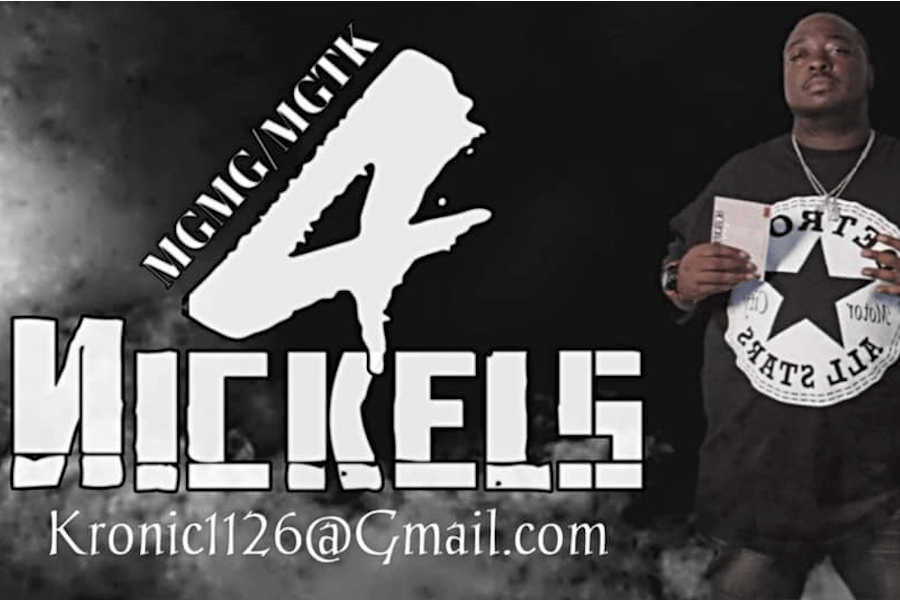 Money Gang Muzik Group
So, you're also part of Money Gang Muzik Group. Can you tell me more about what that is?
Money Gang Muzik Group is the first-ever interstate music faction.
Each member lives in different states in the US with the intention of expanding overseas.
It's the epitome of DIY musicians who embrace our grassroots. Basically,
it promotes unity throughout the entire underground world. Money Gang Muzik Group is a collection of artists that have come together for one sole purpose: to elevate the entire underground music community worldwide.
Each member of Money Gang has voluntarily put the needs of the unit over themselves because our mission is to achieve every goal we set forth. Money Gang Muzik Group is dedicated to the growth and development of its artists. Hence, it has established a strong network with our community spirit.
How did you guys meet?
We met through the Worldwide Underground Showcase which is a Facebook live music review show created by Nitti Blanco, the founding member of Money Gang Muzik Group.
The message he preached of handling your business as an artist and unity for all underground artists was infectious because of that, I knew that I had to be part of this movement. We quickly gelled into a cohesive unit and the music we are making is incredible.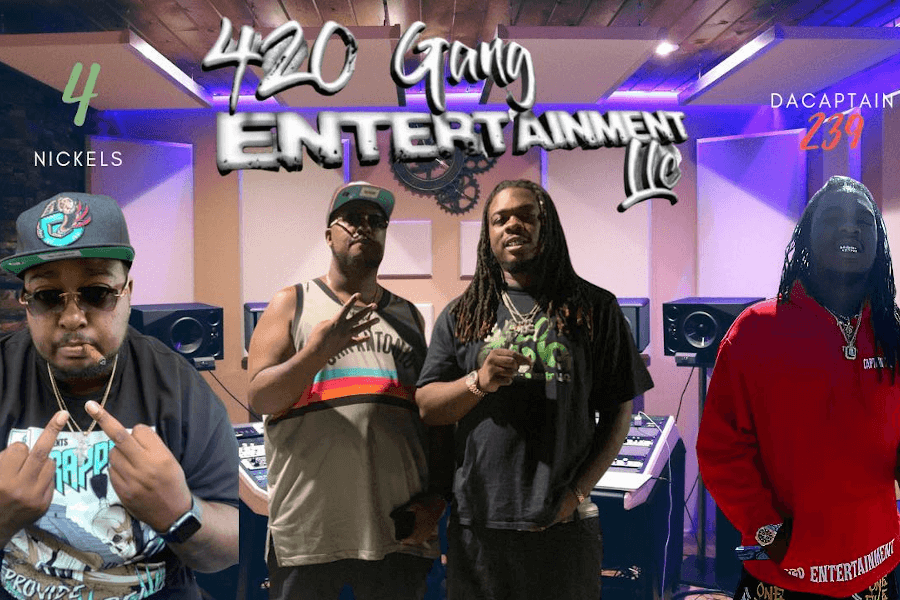 WWUS
What's the story behind the Worldwide Underground Showcase?
Welp, honestly, the Worldwide Underground Showcase was born out of boredom.
Nitti Blanco went live with the WWUS for the first time because he was bored. He got on and started asking people to send him music to play as he started to generate viewers.
Tommy Tracczz got excited at the idea and convinced Nitti to make it a full-time thing. From then, the WWUS took off in ways no one imagined.
Other than the album, what are you spending 2018 working on?
I'm doing a lot in 2018 not only am I an artist but an entrepreneur as well. I just launched my own digital consulting company called Mark Up Innovations LLP and we're wrapping up the Kartel Season mixtape that will feature the entire Money Gang Tha Kartel faction.
Our website will also be launched soon and I have been doing a lot to bridge the gap between US and EU artists. We all have the same goals and dreams – I believe the platform could explode if we unified both scenes.
4 Nickels Social
Photos courtesy of: 4 Nickels & Money Gang Muzik Group