Party etiquette – it's what to do and not to do when we (hopefully) get back to partying soon. Read below for a healthy reminder on how to rave like a respectful human.
A magical party & good party etiquette
Before this life of uncertainty due to the pandemic, we all used to enjoy something called a party. A magical place where you can let loose, wear your funkiest outfit and let go to your favorite music. A space free of judgment, a dance floor full of smiles and sharing a love for music was what it was all about.
However among all this fun there would always be someone who'd never follow the unwritten rules of a party. The following isn't some list of chores to do, but rather just some friendly reminders and guidelines on how not to piss anyone off at your next party (whenever that may be).
Good timing
We all love to be fashionably late. However this isn't fair for local or smaller artists who would play before the main act.
It could be their first time playing so their nerves are high – and having little or no crowd to play to could be a bummer.
By turning up late you could be missing out on some hidden gems played by the DJ that you'd surely want to Shazam.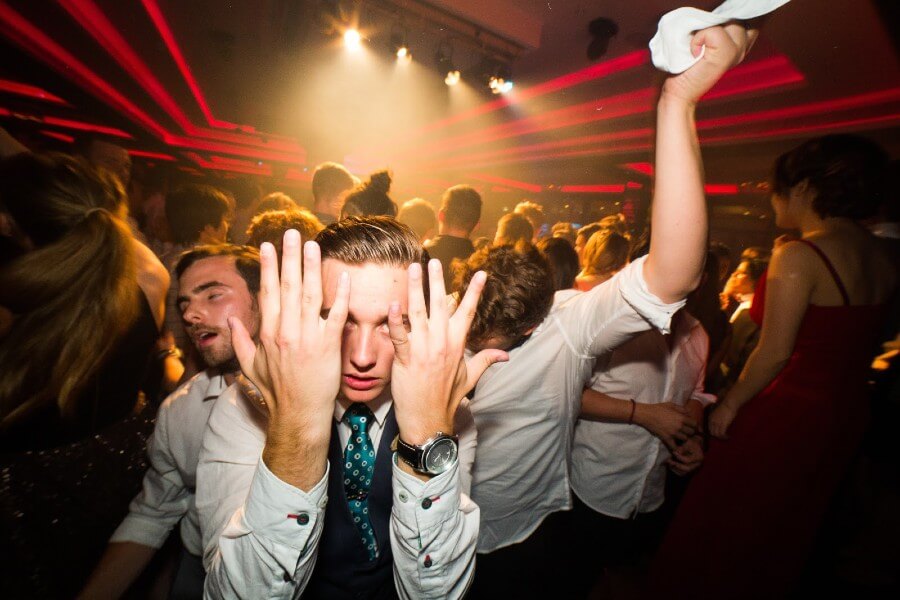 Respect on the dance floor is party etiquette
Respect the space between you and others. Sometimes organizers might miscalculate the capacity of a venue, leaving us packed like sardines on the dance floor.
We all want to be in the front watching the DJ and busting out our favorite moves. However it tends to get hot and sweaty and no one feels like being pushed over to the side.
So, unless you're okay dealing with the crowded dance floor, try to find a space not too far at the side. A space where you can get weird with your friends and make some memories.
Also the dance floor was made to dance and not have conversations. Standing in the middle motionless, trying to yell something into someone's ear kind of makes you in the way of others.
It's perfectly fine to have a chat with someone, we all love to chit chat shit at parties, but maybe try doing this at the bar.
No phones, please
We all love to make memories and capture them, but sometimes overdoing it just kills the vibe.
It's totally fine to take a few photos and videos for yourself or the gram. It's always great for the next day to see what wacky things you got up to the night before.
However please don't be that person attempting a boomerang in the middle of the crowd or asking the DJ for selfies.
Skip to 12:39 to see what I mean.
Also we all wish we could hear our own playlists blasting on the speakers, however DJs would have spent hours selecting tracks to get you grooving.
For the next time you'll think of requesting a track take a moment to realize that just one different song could change the entire vibe planned out.
Checking up on others
Sometimes the vibes so good we get carried away and over do it. Thankfully there's always that one friend to stick by our side and save us from doing any dumb stunts.
If you see someone alone and not in the best state, try giving a helping hand. Ask if they need water, maybe a cab home or help to look for their friends.
Parties can get messy and people tend to mix drugs and alcohol, which might not always end up with great results. Mashing these two up with the overwhelming energy of a crowd could be a bit too much to handle for some. So maybe offer moving to a quieter space to chill out until the person can re collect themselves.
Have fun
Most importantly have a great time. Dance your heart out like nobody's watching and let the music flow through you.
We all love a party for the good vibes and no hassle it brings. You don't need to take these points too seriously but keeping them in mind could go a long way.