Yumaanda Gathering: A new genre has been carved out of the land down under and they call it Aboriginal techno.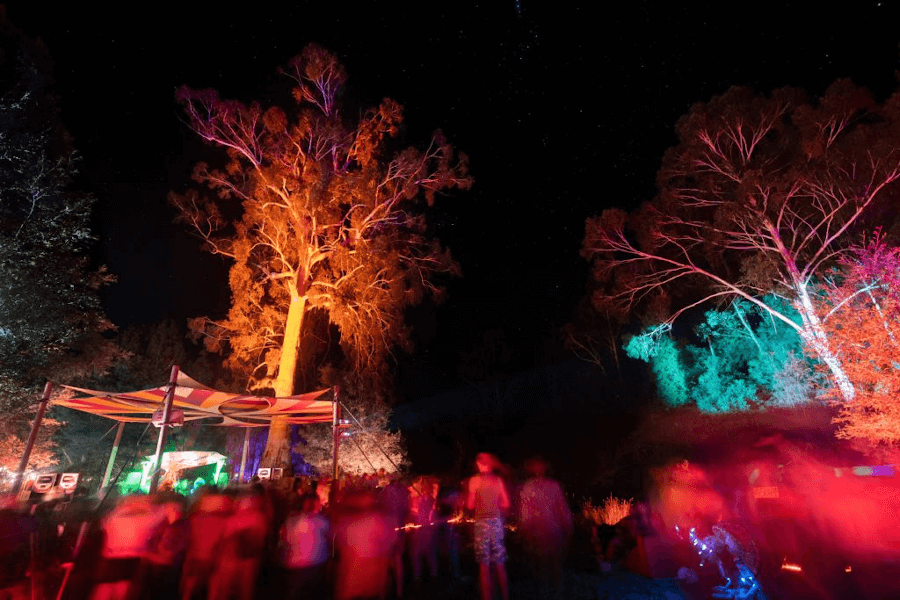 Aboriginal history and culture,
Tongberang'i Ngarrga Inc, meaning 'born to dance' in Woiwurrung language is a not-for-profit Aboriginal organization with a unique and significant ethos.
Educating people about Aboriginal history and culture, strengthening cultural bonds and relationships, providing gathering places for us to connect with the land and each other. All of this important work is done through the mediums of electronic music and dance.
Activating Space
In 2018 Tongberang'i Ngarrga Inc. was successful in receiving a small arts grant from Moreland City Council, which supported them to host their first public community gathering.
Nestled between houses and local pools, along the Merri Creek in Coburg, Victoria, this free family event has run over two consecutive years and was recently awarded the '2019 Community Event of the Year' with the next installation planned for March 2020.
It was clear something truly special had been created and with a growing support base, whispers of a larger gathering started to creep through the grapevine.
The Power of Humanity
After a long and lengthy search, a location was secured to host the next installment of their community gatherings, and with only six weeks to pull it all together and powered 100% by volunteers,
Yumaanda was born and this had to be seen to be believed.
I am grateful for the opportunity to volunteer and be a part of the magic, Yumaanda means 'to give' in Taungurung language, a more appropriate name for a gathering I have not encountered.
Nestled on stunning private property outside Buxton, Victoria alongside the Rubicon River – the perfect setting for an intimate gathering. Thank you to the property owners and everyone that made this the best gathering of its kind on this planet.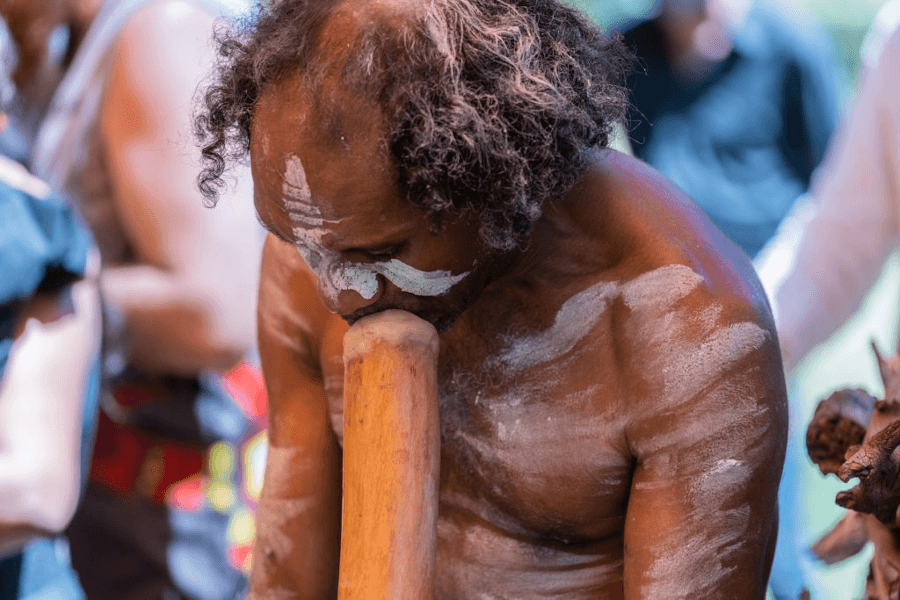 Welcome To County
Over the past decade, I have had the pleasure of attending many opening ceremonies and welcome to Country performed by First Nations people, however was something else entirely.
A heartwarming and humbling performance choreographed by a family consisting mostly of young children.
Our hearts melt as we connect to culture through dream time stories and dance. We are then all invited into a circle so that we can dance and bring forth good energy, we wash it over the babies in the middle and then up into the sky so that we may all enjoy a festival filled with that same beautiful energy – what an incredible feeling!
Everyone is smiling ear to ear and vibrating on that frequency for the next three days, this is both a welcoming and an awakening.
Converting Vegetarians
At the smaller festivals having a selection of delicious food is a luxury most can't deliver. I volunteered my time to work in the kitchen, the setup was simple and effective. Serving breakfast, lunch, and dinner with options ranging from scrambled tofu to the infamous Kanga burgers.
Locally sourced sustainable free-range kangaroo meat, hand-molded into the most delectable burger patties I have ever tasted. At a fair-trade price of $10 (€6) it's no surprise that we were converting vegetarians,
I personally witnessed a vegan of many years devour one without a shred of remorse on his face. If you are going to eat meat, this is the meat to eat!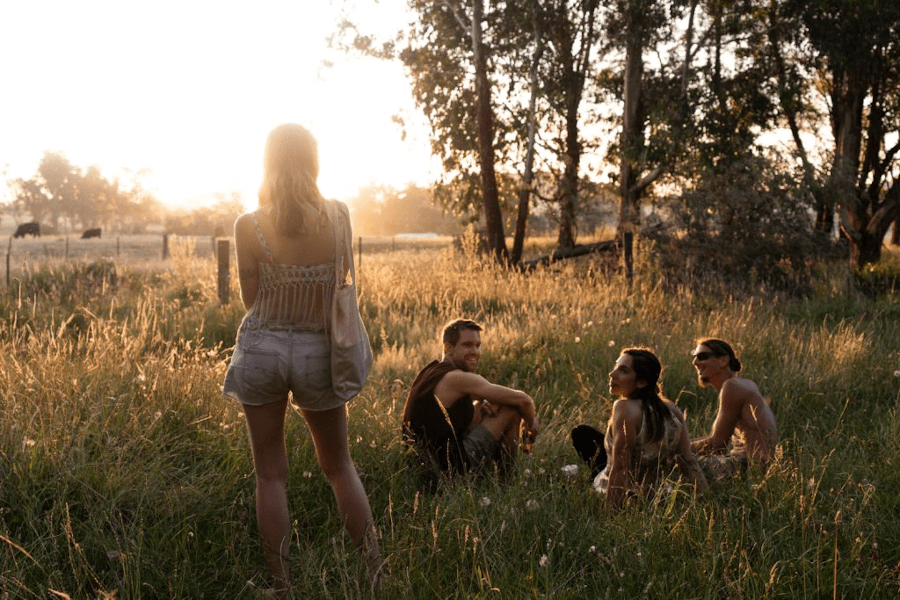 Aboriginal Techno
Samuel and Seth Nolan aka 'Brothers' and Luke Isaacs aka 'ChunKy' are not only spearheading Tongberang'i Ngarrga Inc they are also at the forefront of a new genre they call Aboriginal Techno which utilizes sounds of the natural landscape, combined with Aboriginal instruments and percussive rhythms.
In 2019 Brothers released their first EP – Stories from the Kulin Nation. The EP features three Kulin creation stories told by Taungurung Elder, Uncle Larry Walsh and is set to a groovy and percussive musical backdrop to express each narrative.
The festival featured a range of artists and musical styles however a standout set for me was the duo of Le'Bruh and Heavy Footer, both heavyweights of the Melbourne club scene who really showed us their diversity. You can catch them at the Esoteric Festival and clubs such as My Aeon.
Images courtesy of: Dion Selton