While you daydream of a festival-filled future, allow your thoughts to drift to Afrikaburn. It's one of the largest and more extreme regional events associated with Burning Man.
Afrikaburn, sister of Burning Man
Surely you have heard of the original Burning Man, but have you heard of its African sister event, Afrikaburn? It's a smaller burn at a more remote location adhering to the same principles of Burning Man.
Only instead of the Black Rock Desert of Nevada, it's set out in the semi-arid planes that border Tankwa Karoo National Park of South Africa. What for? A week of radical self-expression.
We speak with Travis Lyle, Head of Communications of Afrikaburn about some of the obvious questions we had about this unique event.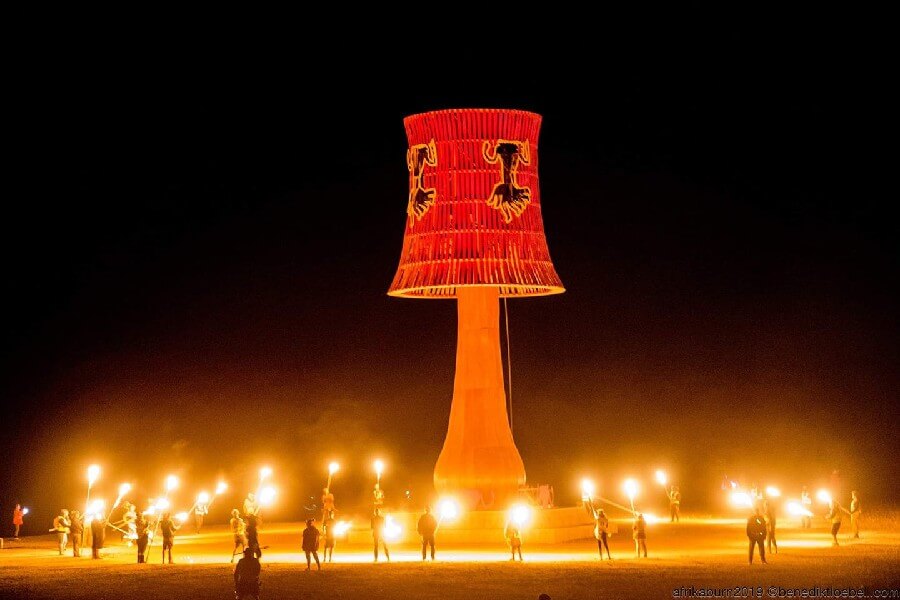 This is not your traditional music festival
Afrikaburn is not a music festival. Rather, it's a collective of people that work hard to come together to camp, dance and create. Travis explains further:
"Don't expect to be able to buy anything (other than ice), and do expect to work hard to be able to enjoy yourself. You're going to need to know how to build and take down your own camp if you want comforts."
"You're going to meet and quite possibly become good friends with a bunch of great humans. If you participate actively you'll come away exhausted, but glowing with amazing memories."
For those who are looking for a lazy, "Plug and Play" experience of kicking back and being served:
"If you expect someone to be there to clean up after you or serve you drinks… well, you should probably choose to rather go to a music festival or nightclub."
Is Afrikaburn the same as Burning Man?
While Afrikaburn shares the same guiding principles of the original Burning Man, they are two different entities with strong ties between them. Travis explains:
"We've got a great relationship with Burning Man. Over the years members of our crew have developed solid relations with their team. We're in regular contact with them on a number of fronts, where we have common interests."
"For example when members of either organization are part of a skills exchange or when large projects head to Black Rock City or come to Tankwa Town."
"So, though we are separate legal entities in different countries, there's a lot we have in common. We're family, and in every normal event year there are a solid bunch of folks that come over to our event, or head to theirs. And of course, underpinning it all, we're both organisations that are guided by the same set of principles."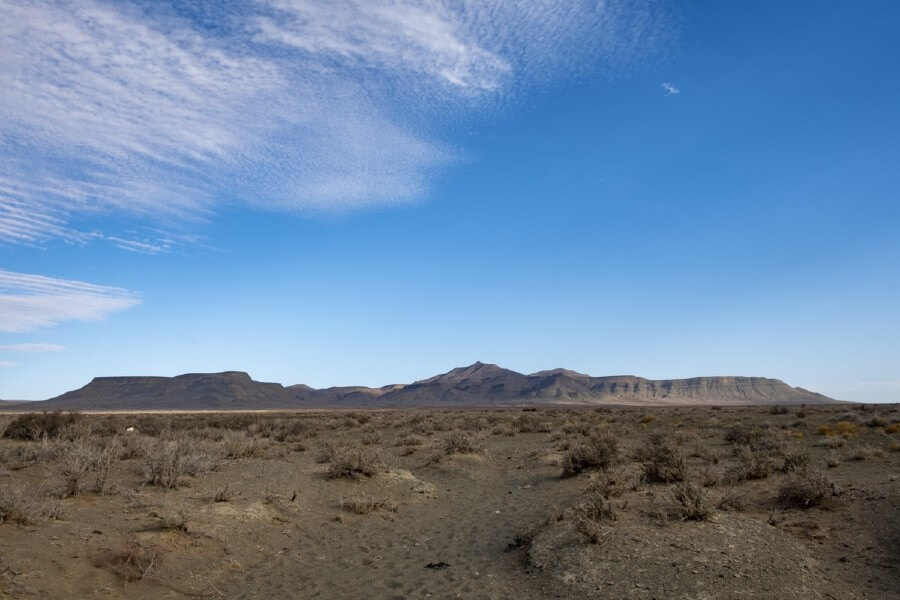 100km down a hardcore dirt road
Other than being located on a different continent, there are some differences between the Black Rock city gathering in Nevada and Afrikaburn in South Africa.
"Well for a start, our event is about 100km down a hardcore dirt road. The nearest store of any kind is at least 60km away, and there's no mobile signal at all."
"There are also way lower levels of services, by which I mean services that will pump your camp toilet or provide showers and that kinda thing. Those are things that our remoteness simply doesn't enable, and it's also something that our team has held the line on."
"We've pushed back hard against the idea of Plug & Play camps. That's where 'guests' can pay for the luxury of having someone else set up, or clean up, and all that."
"So ours is still a more self-reliant exercise. One of our mottos is 'Everyone Is Invited To Work'. And we mean it: we take participation, communal effort and civic responsibility seriously."
"But I guess the most obvious difference would be size. At our largest, our event has seen 13,000 people participating (in 2017) as opposed to the close-to-79,000 that were in Black Rock City in 2019. There are also way fewer 'headline' DJs."
"We have absolutely no problem with that. In fact we actively discourage sound camps from publishing any line-ups before the event at all."
Quaggafontein — 2021's new Afrikaburn location
For the first time in 13 years, Afrikaburn is starting fresh in a new, more expansive location. It's called Quaggafontein, a conservation trust owned by Mapula Trust.
"It's a whole new blank canvas for us all. We're really excited by the prospects it offers us as a community and as the AfrikaBurn team. It's a lot larger than our previous event location. It means that we're able to design our event's town plan with a lot more space in mind."
"Quaggafontein is also a different proposition as far as where we can host large numbers of people, and not. It's an area of the Tankwa Karoo that's been used by people since the Middle Stone Age, and since."
"So this means that that there are cultural and archaeological deposits on the land. We have to be aware and respectful of, as we head towards making decisions on where we're able to place our events in future. It's very exciting, and we're all awed by the responsibility of being the custodians of such an important and beautiful piece of land."
Be a Part of the international movement
In 2019 Afrikaburn saw 11,500 participants arrive to Tankwa Karoo, with approximately 40% of visitors arriving from abroad.
"It's amazing to see crews from the USA, Russia, UK, Netherlands and Germany. Also from other parts of Africa like Rwanda, Kenya, Namibia and Botswana – coming together to collaborate on projects. We've become quite a melting pot of cultures, which is wonderful. Walking around and meeting people, you hear the whole world of accents and languages."
Decommodification
Burning Man is known for being a decommodified event – where you can only give gifts and money is not used. Afrikaburn follows the same principle, with people exchanging things, trinkets or performing for others.
"It's a huge variety really: some folks come to gift things as simple as home-baked muffins. Others go the whole hog to cook up a massive braai (barbecue) and dish out hotdogs or steak. Others will offer their talent as a gift in the form of tarot readings, musical performance or a workshop on a range of topics. And then you get some folks who create jewelry or badges and patches and hand those out."
If this still leaves you scratching your head at what you could offer, Travis has a fine bit of advice:
"It's all up to the individual though. The usual suggestion is to simply do the thing you love, and offer that as a gift to the community."
Afrikaburn wildlife
Being close to an African National Park, you may ask yourself — will I see any wildlife?
"It's a desert area, so though it may at first look seem to be quite empty of life, the more you look (and listen), you start to see and hear that there are all sorts of mammals, birds and reptiles. There are zebra, ostriches, jackals, aardvark, cobras, puff adders and scorpions. Also a whole bunch of birds of many kinds."
"The good thing is that as soon as the heavy trucks and large numbers of people arrive, most of the species that call it home move away when the event is happening."
"Then, afterward, as things get quiet again, you start to hear the jackals howling in the distance and start to see the animals coming back slowly."
Afrikaburn Socials