Afro Nation festival 2022 released its phase two lineup only a few days ago. What we can say is that hype is at an all time high.
What is Afro Nation?
Afro Nation is a festival hosting major Afrobeats, hip-hop, dancehall, amapiano and Afro house artists. This celebration of black culture will be held between 1-4 July, on the sandy beach of Praia da Rocha in Portimão in southern Portugal.
Following their successful first event in 2019, they are at it again with full force now in 2022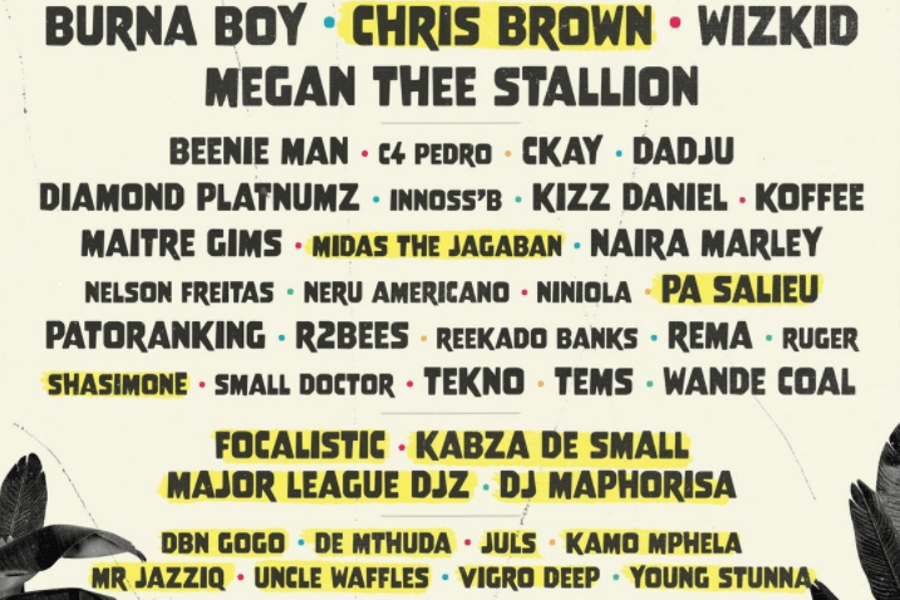 World class Afrobeats on the beach
For those who like the genre, you can't get better than this. Headlining the festival this year are Afrobeats giants Burna Boy and Wizkid. You will be able to see Naira Marley, Rema, Tems, Juls and others play at this beautiful open air venue.
Amapiano artists present at Afro Nation
Expect Major League to join amapiano artists Focalistic, Kabza de Small, DJ Maphorisa and DBN Gogo.
What is amapiano, you ask? It's currently the heartbeat of South African youth. In Zulu it means "the pianos" and it's an upbeat style of deep house coming out of South Africa since 2012, only really getting popular internationally in 2019.
Imagine deep house, dark background ambiance using synths and percussive basslines, all with that feverish South African house feel. Think minimalistic at times, all the while using very complex and layered sounds.
Many are pointing out that this is the biggest ampiano lineup in Europe and even globally.
Hip-hop & RnB
At the top of the lineup, you will find Chris Brown and Megan Thee Stallion. Look beyond the US influence and you will find French speaking hip-hop & RnB on the list as will including Maitre Gims and Dadju.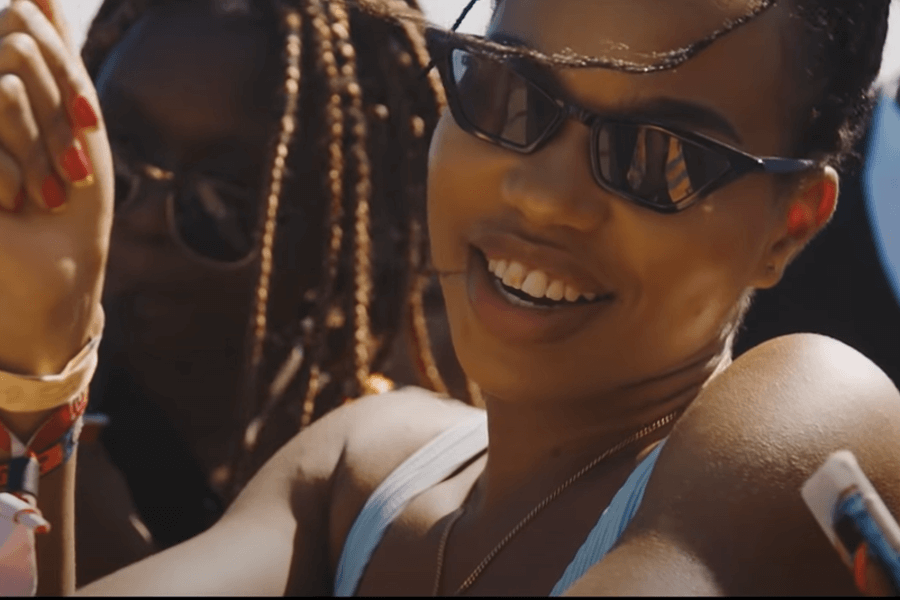 Location: Praia da Rocha, southern Portugal
Afro Nation will be taking place over three stages on the beach of Praia da Rocha in Portimão, Portugal. The city hosts one of the most breathtaking coastal landscapes of Europe.
Praia da Rocha is one of the larger beaches of Portugal's Algarve coast. The entire south side of the country is famous for sandy beaches, surf spots and is famous for van trips. While Afro Nation is a non-camping festival, the town of Portimão is full of hotels, apartments and camp sites for you to crash.
As Afro Nation recommends, you can fly into the nearby international airport in Faro, an hour's drive away. If you're in for a longer adventure, we also recommend starting your trip in Lisbon and roadtripping your way down, hitting beach after beach before getting to the festival itself.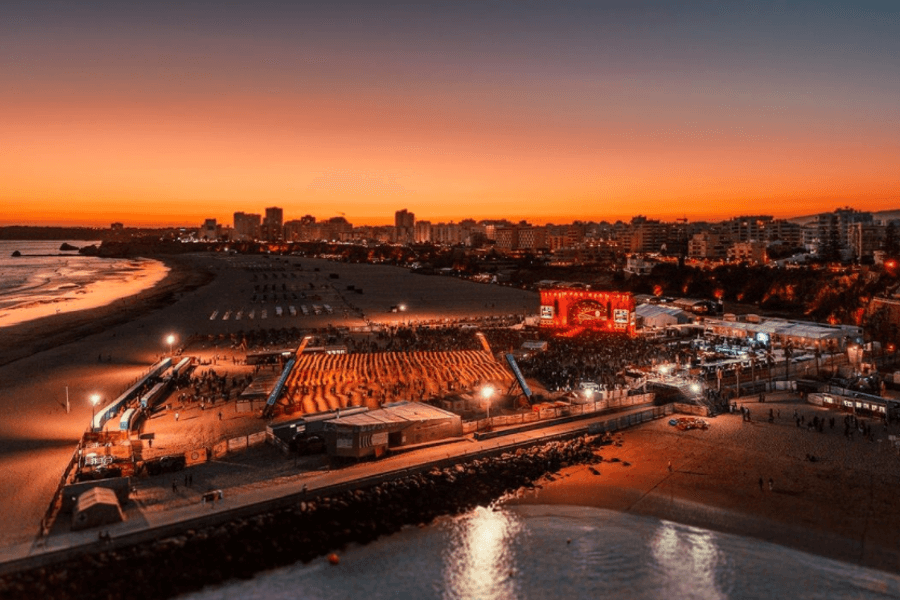 Ticket sales
Aside from a limited ticket sale during last year's Black Friday, at the moment tickets are not for sale yet. This could be a tactic to build hype, but also a "wait and see" approach in consideration of the volatile COVID-related regulations in Europe.
However, you can still join the waiting list on Afro Nation's website or from Festicket. From the amount of attention it has been getting on socials, we have a suspicion that these will fly fast.
1st Release General admission tickets are 189 GBP, going up to 222 GBP for the 2nd release.
Afro Nation international
It appears that after a successful launch in 2019, Afro Nation is already expanding to other continents such as Afro Nation Puerto Rico 24-26 March 2022.
Smade Entertainment is the company behind Afro Nation, a top afro beats promoter in Europe. Led by Adesegun Adeosun Jr. aka Smade, he is a Nigerian-born entrepreneur who moved to London to study.
They run a talent agency with the objective to help African talents develop, grow and promote their brands.
According to a 2019 interview, Smade wishes to unify the African diaspora, and what better way then through music, dance and culture. Afro Nation appears to be doing this quite well.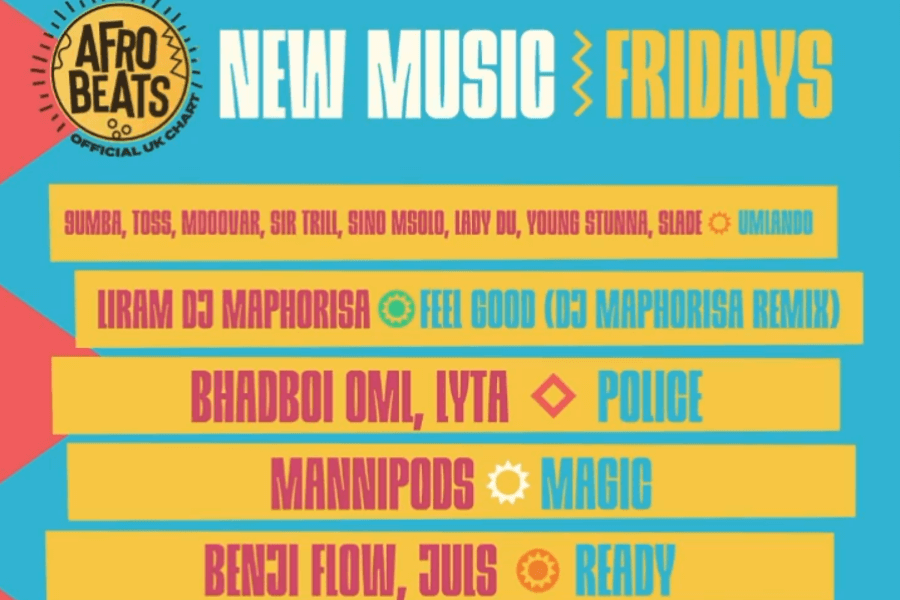 Where to listen to Afrobeats
Afro Nation has its own Spotify playlist updated with new Afrobeats releases every week.
We have our own playlist featuring our favorite Afrobeats tracks for 2022 here.
Afro Nation Socials