We love Liquid Drum & Bass 4 Autism's 50-track compilation. Below is our full breakdown of the album.
Named "USA vs UK: A Friendly Exhibition," it's a USA versus UK showcase of cross Atlantic DnB artists, and it's chalk full of new liquid drum and bass from across the international scene.
This is in fact their second compilation available, the first one being released in 2020.
We love the fact that all proceeds go to autism research and therapy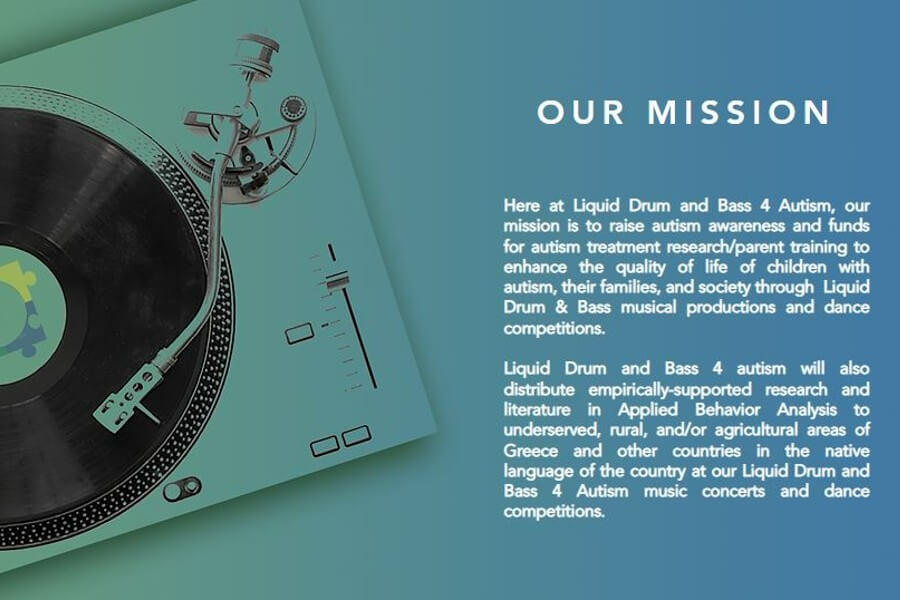 First off, when we saw this cause, we couldn't believe what we were reading. It's liquid drum and bass for a good cause and it goes exactly with the ethos of the genre: uplifting, happy and soulful.
We love the fact that all proceeds of this compilation will be donated to St. Paul's Autism Research and Training Academy (SPARTA), an NGO.
SPARTA provides autism treatments, conducts research and gives parent training for kids diagnosed with autism spectrum disorder. They provide this service to those living in underserved areas, in the USA and in Greece.
So many UK and US liquid drum and bass to discover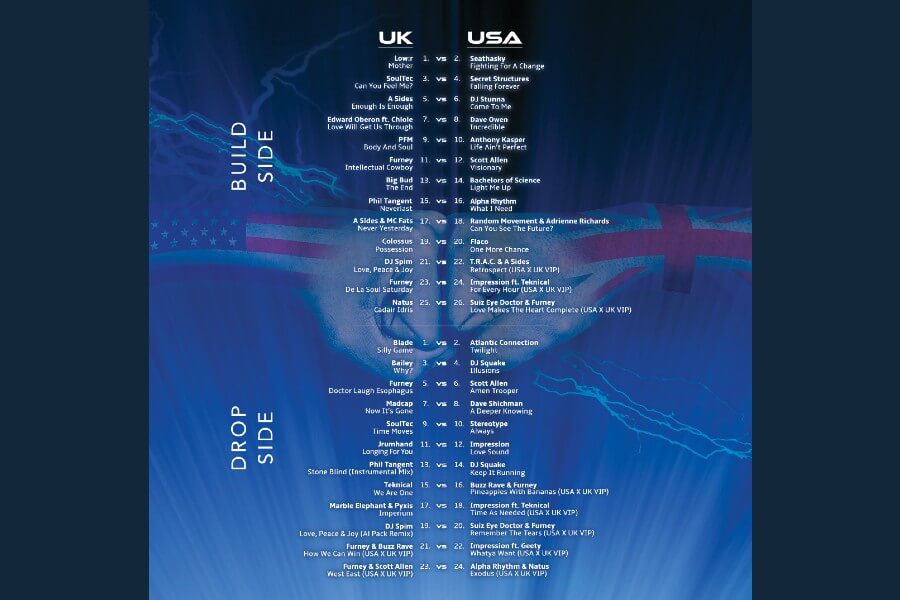 The compilation is a USA vs UK showcase and it offers the listener a chance to hear liquid drum and bass tracks from artists from both countries.
To be honest, we had no idea that liquid drum and bass was taking off in the United States. We know that drum and bass has its place at certain festivals in the USA, but liquid is very niche.
We see this as proof that good liquid DnB is not only produced in the UK. In fact, there are producers from the US all the way to Japan.
What is golden is that a few of the tracks included were produced by both UK and US artists. Collaboration is key.
Put it on and let it roll
Our first thoughts of the album left us in amazement. We've heard our fair share of compilations and for many of them we find ourselves pressing the skip button more than we like. Not this time.
We listened through the whole album happily flowing through the changing rhythms that Liquid Drum & Bass 4 Autism have put together. It's a quality album and best of all it's all fresh music.
Solid UK & USA liquid drum and bass
We were immediately drawn by the first track, 'Mother' by Low:r. Not long after A Sides, Big Bud and PFM made a very nice impression on us.
Considering the USA side, Stereotype is Miami-based DnB producer that we also grown fond us thanks to this album. We also list off Edward Oberon, Anthony Kasper and Dave Owen.
Another track 'Light Me Up' by Bachelors of Science brings in a heavier aspect to this traditionally lighter liquid genre. We are very happy with this San Francisco based producer's release.
A great listening album for working
Being writers and all, we spend a lot of time sitting in front of the PC. It's not always beneficial to listen to a radio station where there's lots of voices or a very vocal track. Somehow the words you hear end up on your computer screen and that's plain distracting.
That's why we'd like to mention "One More Chance" by Flaco in particular. It is almost an ambient type liquid DnB track that sends you floating into space. The same way that lo-fi music gives you that cozy feeling.
Putting you in that good mood
While it's great to focus with, Drum & Bass 4 Autism's compilation offers beautiful moments where you have no choice but to enjoy the music. Basslines from 'Love Makes the Heart Complete' from Suiz Eye Doctor and Furney are enough to make you reach out for the Shazam button.
Another example for more rolling sounds when you are driving late, 'Now It's Gone' by Madcap is fair game. 'Why' by Bailey digs even deeper with a heavy hitter.
Our downright favorite
'Can You See the Future' by Random Movement & Adrienne Richards is our favorite. It brings in the aspect of vocal liquid drum and bass that we very much appreciate. Especially when you've had one too many instrumental focused tracks, it's proper refreshing. We love the bending basslines as well. Yes, we can see the future. More Adrienne please!
Coming in second would be 'Love, Peace & Joy' by DJ Spim as well as 'Whatya Want – USA X UK VIP' by Impression & Geety.
Listen to liquid drum and bass to support this great cause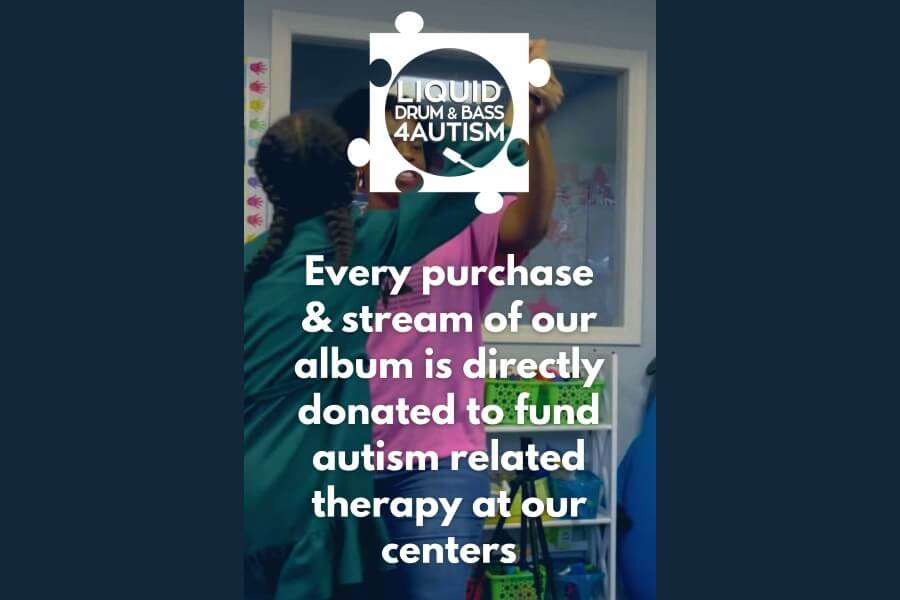 Interested in helping out? Click here to find out more about Liquid Drum & Bass 4 Autism and what else they are doing to help people living with autism.
Support Liquid Drum & Bass 4 Autism by buying tracks from their website or on Beatport. You can find the whole compilation on Spotify. Support this charitable cause by listening today.
Underground Sound was last involved in charity work with the Midnight Sun Marathon in Norway. Check out our run for The Global Foundation For Children With Hearing Loss.