DnB MCs are actively evolving the playing field of drum and bass lyricism. Below is our compiled and essential list of some of the best DnB MCs to watch out for going into 2022.
DnB MCs taking over the scene
Whether you like DnB MCs or not, there is no doubt that they are sweeping the scene. Disruptive by nature, they are either loved or loathed by fans of the genre.
Saying that, there's a genuine art to being a good DnB barsmith.
It all depends on who is gracing the mic, the skill of the DJ and of course, the tolerance of the audience. The cross over from studio to live performance is essential.
After all it's one thing to be in the comfort of a studio to being on a stage with thousands of fans who are sick of being asked to "make some noise". In other words they better come correct with their stage presence and word play. Judging by our list below we can say that the battlegrounds of the MC are more fertile and advantageous than ever.
Listen in as they take their crafts to new and exciting dimensions with their lyrical Jeet Kune Do.
1. Mr Traumatik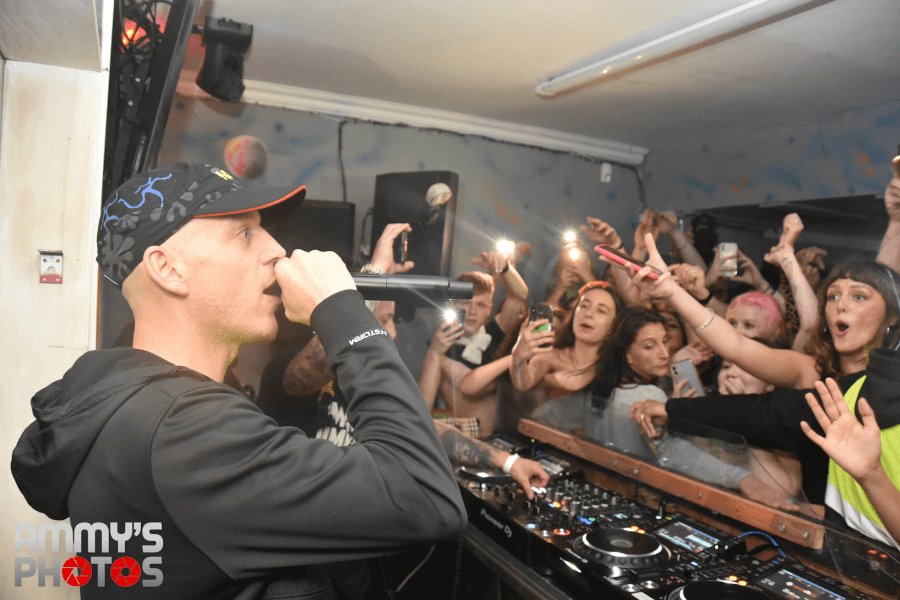 Mr Traumatik is a drum & bass and grime MC from Cardiff, Wales who spits woke and explicitly x-rated high energy bars. It's backed up with some of the dirtiest beats and drops known to man.
His first release was Neo & Rebirth back in 2010. In the early years you find violent lyrics more prominent in his tracks.
A major turning point was his release of Dr. Dimensional. The spiritual and conscious lyrical content showed a change in Traumatik's growth as a person and the music he then started to put out followed this mindset. Many dismiss him as crude, overly explicit and violent.
However he manages to deliver a spiritual, conscious and enlightening message, all packaged into a tightly rhymed, filth ridden track. In the end you might just rethink and evaluate the way you see the world.
Over the last decade his standout albums that have put him on the map are Traumatised Volumes 1-3 (2014), Post Traumatik Stress Disorder (2015), Truthertz (2018) and most recently Dimethyitryptamatik (2020)
Mr Traumatik on Spotify
2. Bru-C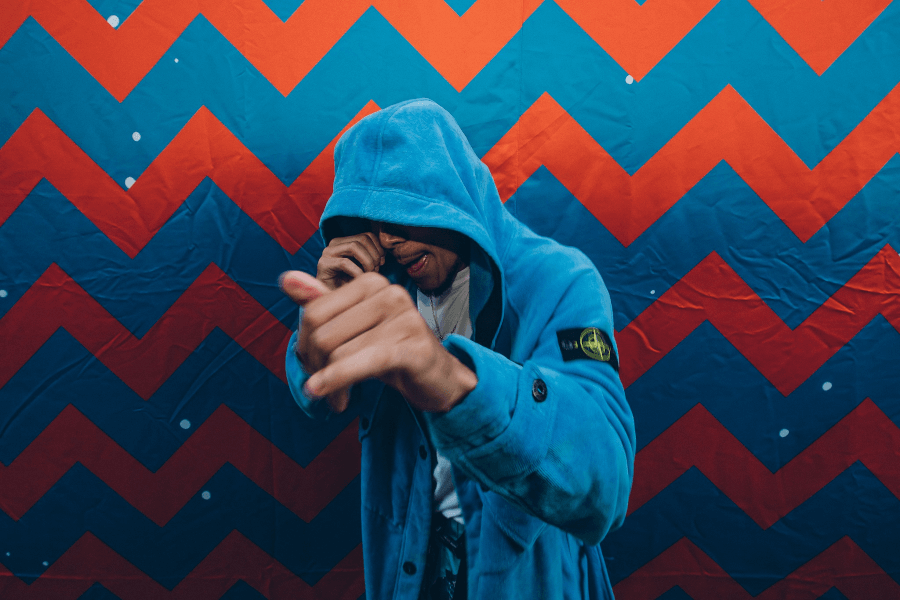 Nottingham (UK) based DnB & bassline MC Bru-C has been on a meteoric rise since his first release on Flex Records back in 2014.
Over the past seven years he's been deviating between bassline to dubstep and the subgenres of DnB. Displays of versatility as an artist saw him move up from smaller venues battle rapping to crowds of just a few hundred to shutting down some of the biggest stages in dance music with his distinct sound.
Amazingly Bru-C has sculpted himself into one of the most recognizable MCs in the business. With his tracks Take it Slow, featuring Skepsis, You & I, and Inhaler racking up millions of streams. His latest release "Mesmerized " is dubbed as the "hottest record in the world right now" by Charlie Hedges of Radio 1's Dance Anthems.
It's safe to say that Bru-C is sculpting himself into one of the most recognizable MCs in the business.
Bru-C on Spotify
3. DRS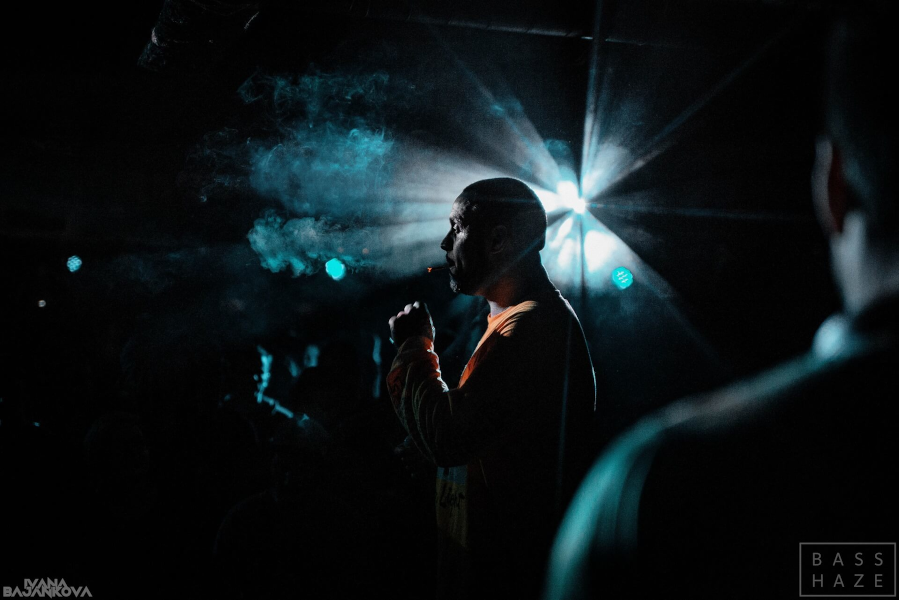 DRS is one of the original DnB MCs. His innovation sets the tone for today's DnB MCs to follow and gradually create their own style.
He's successfully managed to give a voice to the complex rhythms of DnB. DRS easily raps on some of the biggest DnB tracks, certainly on the more soulful sounds of liquid.
The UK born MC collaborates with some of the biggest DJ's and producers in the industry with the likes of Calibre, Lynx, LTJ Bukem, Marcus Intalex and LSB.
Some people call it entering the zone, but for DRS, it's more like entering a state of flow.
A state of mind where everything is the way that it should be and no thought process is involved. It's those moments in life when the mind, body and soul come together and flow effortlessly. DRS enters this state of flow and somehow manages to pull the listener into their own moment of creativity and inspiration.
His tracks EAV featuring LSide and This Ain't Love featuring Calibre are just two of a vast discography and killer collaborations that are able to bring this inner peace when you are sitting down and putting an idea, lyrical flow,or any from your head to pen and paper.
DRS on Spotify
4. MC Bellyman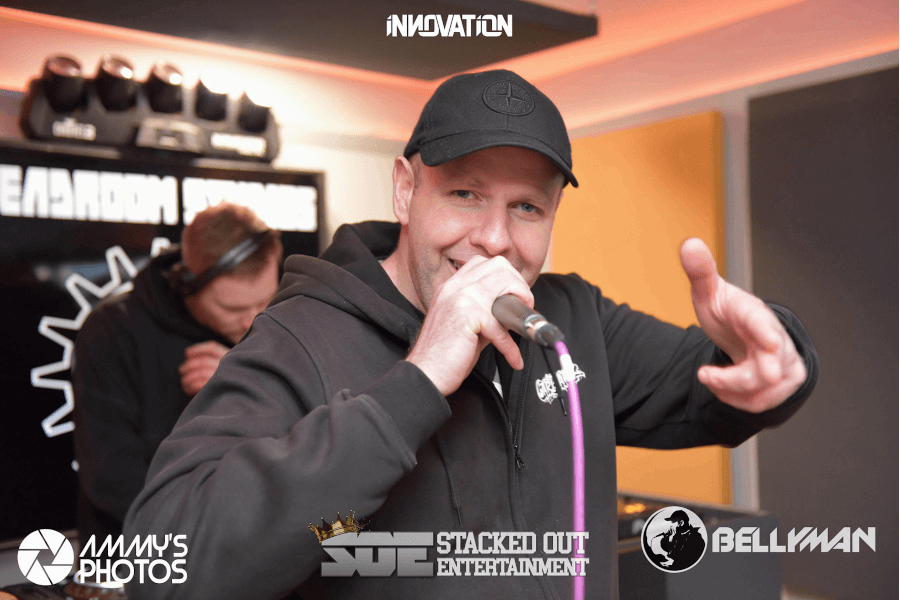 Bellyman has put in the graft to be recognized as one of the UK's very best MCs within the DnB and jungle genres he's known for his flow and delivery whilst touching on the social-economic aspects of society.
He's helping to lead the battle of new and emerging DnB MCs and the progression of DnB through his highly successful show "Car Barz" where he regularly gives a spotlight to bring out the best in UK and international talent.
Bellyman on YouTube
5. Harry Shotta
Harry Shotta is not playing nor debating. He's one of the most versatile MCs in the UK. His track Animal holds the Guinness world record for the most words in a song. Released in 2016 The track contains 1771 words in comparison to Eminem's 1560 words for Rap God. Despite rapping so fast, his lyrics can still be understood better than most DnB MCs (if you catch the UK accent, that is).
With a fan base spanning Europe, Russia, Australia and Canada Shotta has won numerous awards for his lyrical word play. Whilst racking up millions of views on youtube and gaining a massive following on all of his social channels.
He's been steadily releasing music since 2010 and shows no signs of stopping anytime soon. 2020 saw him release a full dnb album "Possessed By The DnB" and he continues to release and collaborate into 2021.
Harry Shotta on Spotify
6. Dub FX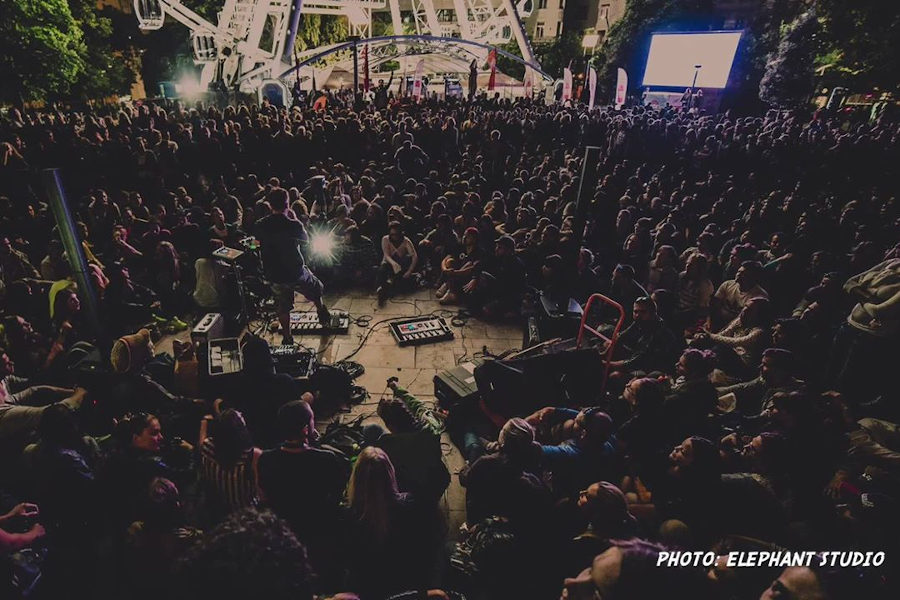 Dub FX is an Australian loop artist who has busked his way to global success with unique DnB, hip-hop and reggae sounds.
Starting in an Aussie rock band only to move to Italy in 2004, there he picked up the live loop station. From then on he started busking, using only the modulated, looped and live distortions of his voice to make beautiful music. It's a mix of beat boxing, rhyming and singing that is an amazing combination. He now plays massive events and festivals doing pretty much the same thing he did from the beginning.
We recommend starting with his live performance with Mr. Woodnote which can be found on Youtube. Teaming up with other artists around the world have only diversified these unique, live acts.
Dub-FX on Spotify
Photography credits: Ammy's Photos – Elephant Studio – Ivana Thinx