Dynamic mixing, drum 'n' bass euphoria and an unbeatable attitude.
These are just a few reasons why we consider DJ Marky to be one of our favorite DJs. Although he is known for playing DnB and jungle, he is skilled in many other genres and can play just about anything.
Find below our favorite things we like about the humble king of Brazilian DnB.
1. DJ Marky representing Brazilian DnB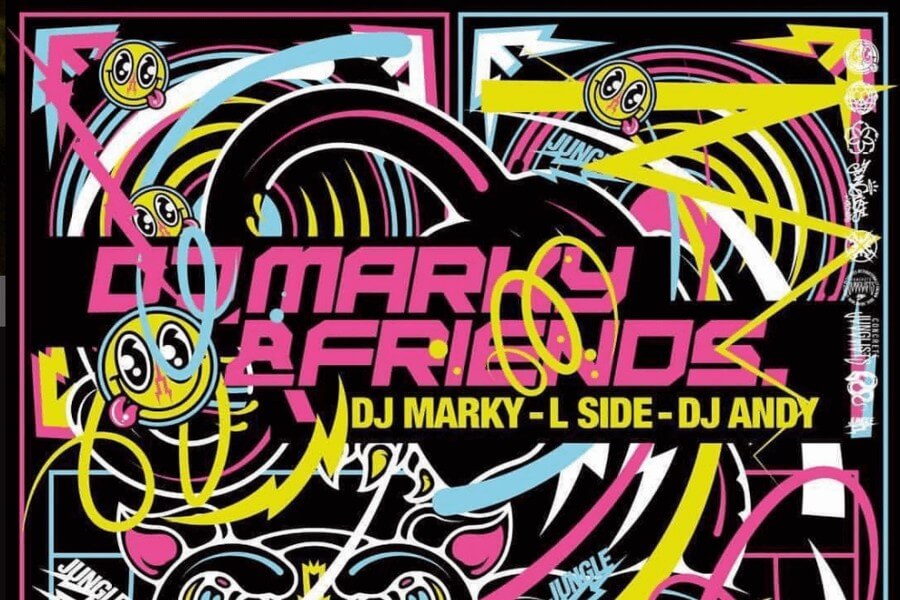 DJ Marky represents the small, but lively genre of Brazilian drum and bass. It falls into what can be called Liquid Funk, which is exactly what it sounds like – funky, liquid DnB.
You may recognize his track LK Feat. Stamina MC (Carol Carolina Bela), a song he recorded in 2002 that blew up in the UK. It's a beautiful blend between Brazilian music and that DnB sound.
According to his Spotify biography, he was heard playing in a São Paolo club in 1998 by Brian D. At the time there was not a large audience for DnB in Brazil, however this was not the case for UK. By May 1999 DJ Marky opened for The Prodigy at Close Up Planet festival, a 20,000 person event. That year he began touring the UK, Ireland, Holland and Canada and hasn't stopped since.
Click here to find our Brazilian DnB playlist on Spotify.
2. Vinyl advocate from birth to the DJ booth
DJ Marky is no stranger to vinyl, especially thanks to his upbringing. As he mentioned in one of his latest interviews with DJ Ron, his family was always very much into music. For example, after his birth his parents celebrated with two new vinyl records.
Later on, to incentivize Marky to study, his parents would buy him a vinyl record for good notes. By the age of 10 he is playing records, only to be playing in clubs at 12 years old on reel-to-reel tapes.
Today DJ Marky is an expert vinyl spinner and avid record collector. He is happy to promote the usage of vinyl records behind the decks. You can even find videos of Marky seamlessly scratching records sideways and upsidedown.
His favorite record? Songs in the Key of Life by Stevie Wonder.
3. Creator of Innerground Records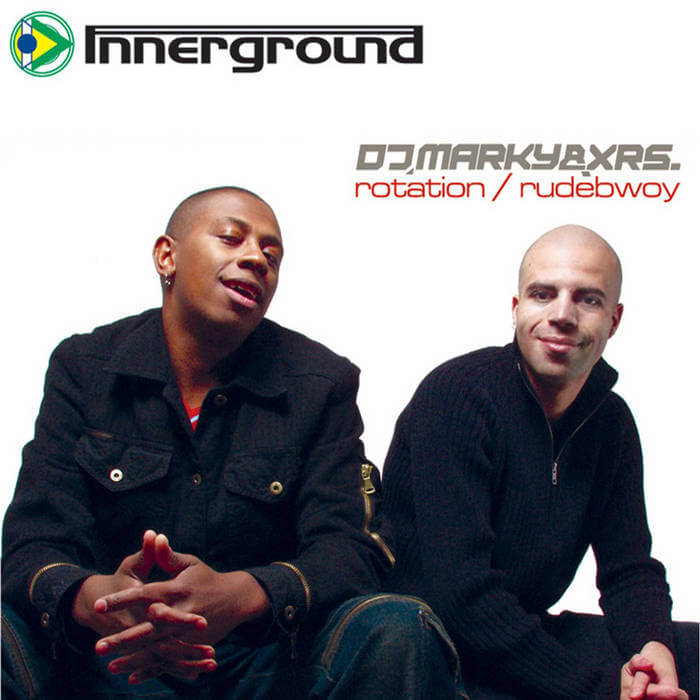 In 2003 the record collector becomes the record creator. Innerground Records takes off as DJ Marky's very own Brazilian DnB label with the first release with him and XRS. Future releases from the label include the likes of Logistics, DJ Patife, S.P.Y., Seba and of course Calibre.
Today Innerground passed it's 100th release Innerground 100 [INN100]. On this record, as with his many others and in all of his sets, he makes sure to push new artists forward, a trait that should certainly be applauded within the industry.
You can find the link to Innerground's bandcamp profile here.
4. Maintaining constant output with livestreaming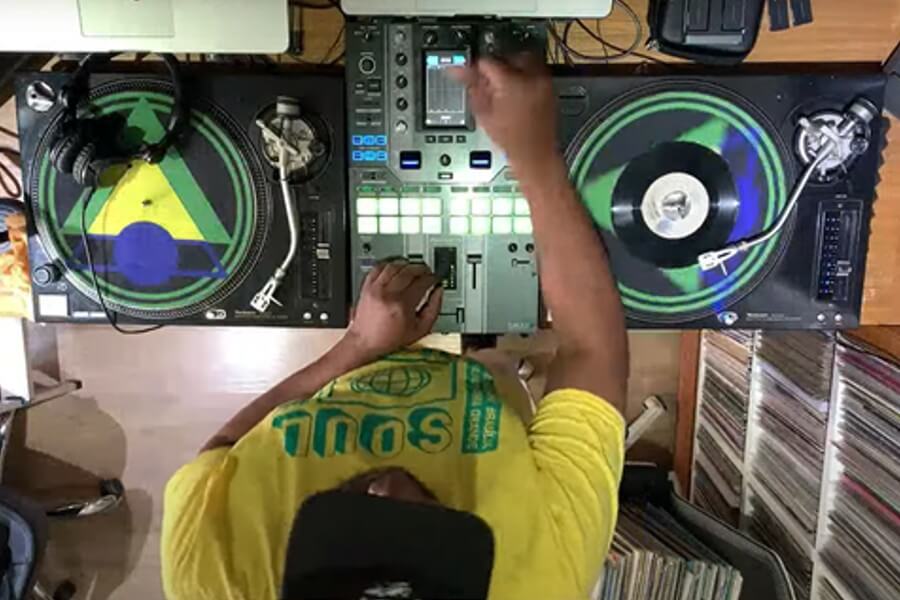 Aside from playing in front of crowds, DJ Marky has adapted to today's world and loves a livestream. And we love a livestream from DJ Marky – the office is always full of smiles when his live stream pops up. You can find him connected on all channels, simultaneously.
Whether it's Twitch, Instagram or Facebook, you will find his music (although Marky recommends Twitch). With good DJing comes good MCing. He will speak over the microphone in English or Portuguese but will make it a point to translate what he said in the other language. It's very wholesome.
DJ Marky loves the livestream so much that at Electric Castle in Romania last year, he was playing to two crowds. To the in front of him and to the people listening to the livestream globally. Talk about dedication! The man loves sharing what he does to the world.
5. DJ Marky can be anyone he wants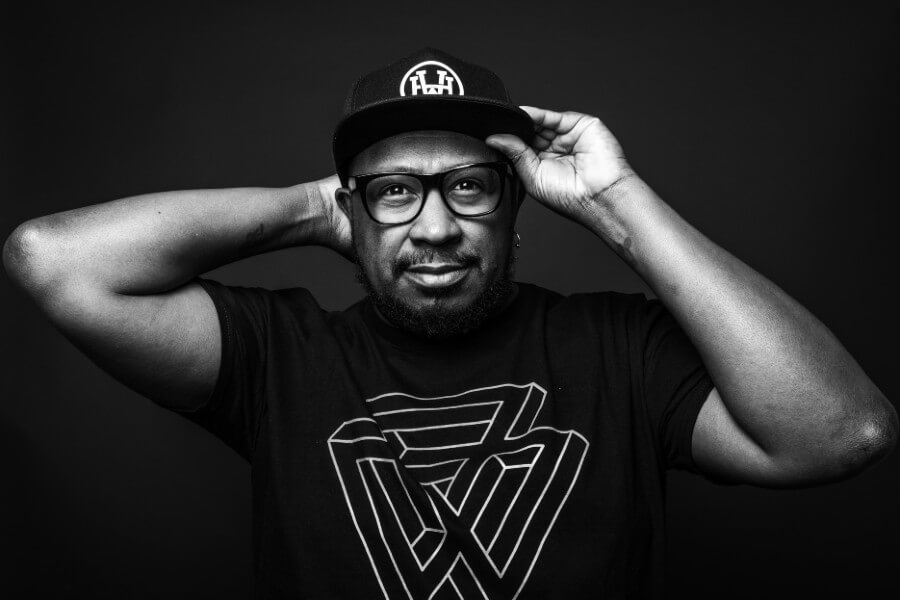 Despite his internationally recognized DnB mixing skills, it's a big thumbs up that he can play across so many styles, genres and spectrums. He will always find a way to make you grin, in the language of music.
From his Bel Harbor 2018 interview on YouTube: "I don't want people to see me as a drum 'n' bass DJ, I want people to see me as DJ."
And the proof is out there. You can find Marky mixes specifically of old school jungle and liquid, but also Brazilian music or reggae. His knowledge is seemingly endless.
All it takes is a look at this record collection from the studio he streams from. He's literally surrounded by records left, right and center. This is the kind of person you want choosing your music.
6. All about the good attitude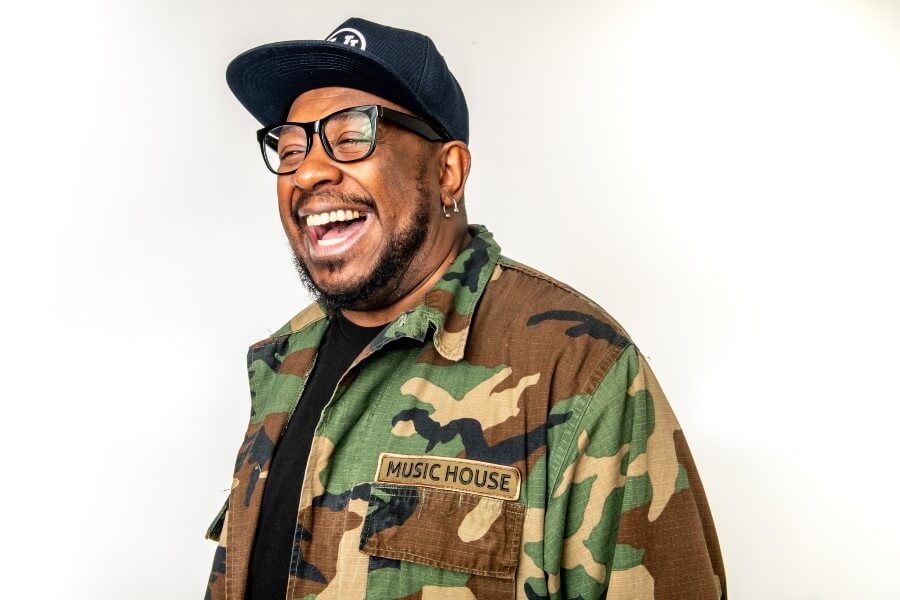 Lastly, we want to talk about attitude. It's something that will always translate to listeners. Always vibey on the mic, always dancing, always at it, that's DJ Marky for you. Be it in front of a crowd or live streaming, you will find him dancing. And that's how it should be.
DJ Marky Socials