After a year's worth of searching, listening, discovering, we've finally narrowed down our six favorite liquid drum & bass producers going into 2023.
But what exactly is liquid drum & bass?
Liquid drum & bass is a sub-genre born from DnB, known for its smooth, rolling, and deep melodies.
Using complex and intricate rhythms, this DnB genre has a strong emphasis on atmosphere and musicality. Liquid drum and bass is the more atmospheric and introspective side of the spectrum, and tracks are often used to create a feeling of meditation or contemplation for the listener.
Where to listen to liquid drum and bass
A quick YouTube search will bring you some impressive mixes, with hours of the mellowest liquid drum & bass to satisfy your musical needs. If you want to dive deeper in to any genre, however, it's worth broadening your horizons from YouTube, or even Shazaming your favorite DJs set in the dark corner of the club.
Enter Radio Garden, a tool we use frequently to discover music. You will find us Shazaming on Algorythme FM, a radio station playing back-to-back bangers 24/7.
So, let's slide – as smooth as Calibre track – into our top six liquid DnB acts of the moment.
1. BCee, creating soulful liquid drum & bass
BCee, is a liquid drum & bass DJ and producer from the UK. He is known for his smooth and soulful style. A member of the drum and bass collective Spearhead Records, BCee began his career in the drum and bass scene in the early 2000s.
Since then he has released several successful tracks and albums over the years. We know him for his ability to craft intricate tracks and has a high standing within the drum and bass community.
BCee always makes an appearance through our speakers at the office, and with seventeen releases in 2022 alone, it's fair to say that he has no plans to slow down in 2023.
Check out Hold On on Spotify
2, Low:r, funk-fired, soul packed liquid drum & bass
With every move, Low:r raises the bar ever higher. Since his debut in 2016, he has been a key artist on a number of prestigious labels, including Galacy, Liquicity, Spearhead, Soulvent, and Program. His funk-fired, soul-packed style has been increasingly popular as a flavor for drum & bass. Expect the Low:r sound to be heard more and more as time goes on.
I came across Low:r when we were writing about a Liquid DnB album supporting an autism charity. The whole album was full of some of the best liquid acts from Europe and the US. The standout artist was Low:r and we have been bumping his music ever since.
Experience Low:r and be In the Moment
3. Nusance & Fyber, a duo to keep your eyes and ears on
Nusance and Fyber are a DnB duo hailing from Nottingham, who have built a reputation for themselves in the drum & bass scene after over fifteen years together. You can expect to find Nusance & Fyber appearing together at shows bringing a fresh experience for their fans as they merge melodic baselines with impressive vocals.
Nusance & Fyber was sent to us via Instagram and we royally abused the repeat button. Every single track on the EP made me move. I couldn't believe that I had not come across this duo before.
Discover Nusance & Fyber's EP Life Lessons
4, Makoto, Japanese liquid DnB making waves
Born and based in Tokyo, Makoto was influenced at an early age by a variety of music from classical to soul and funk. Makoto makes us feel relaxed and chilled, a fantastic artist to listen to while focusing.
He is sought after on the festival circuit and has played quite a few festivals and events around the world, touring extensively throughout his career.
Makoto is a resident on our UgS playlist, and in all honestly other than social sharing it's criminal on our part that we have not written about this Japanese Liquid DnB producer until now.
Makato's stand out track Explorer
5, Salo, the next big voice in DnB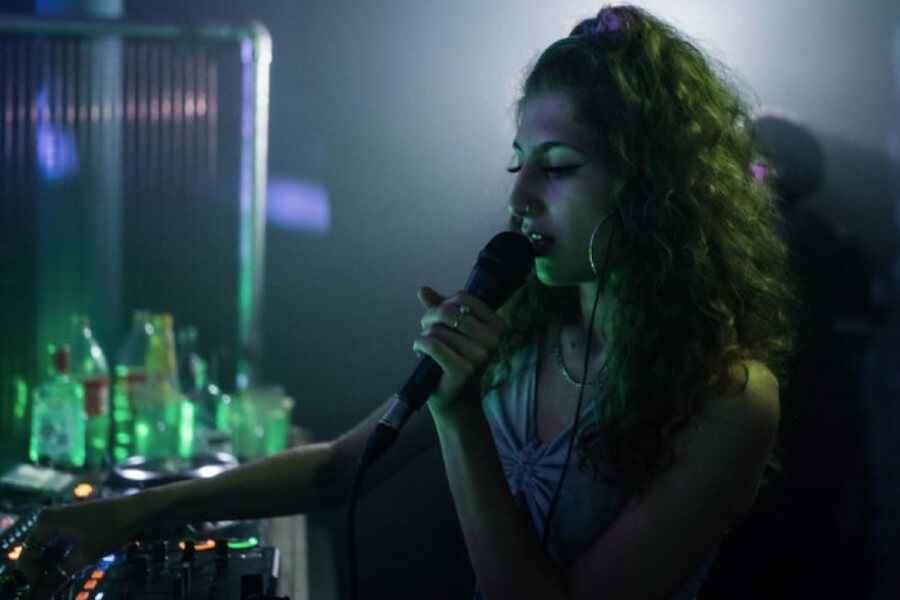 Salo is a young and upcoming producer and pianist coming out of Manchester (UK). She's slowly making a name for herself with some big collaborations under her belt.
We are particularly fond of her 2022 release 'Daydreaming' and believe she has the potential to be the next big voice in drum and bass. 'I Don't Care' did quite well, reaching a quarter of a million streams on Spotify. Her solo releases shows that Salo is seeking to make a mark in the industry, and we are excited to see what she has in store for us in 2023.
Dive into the world of Salo