Sun, sea and heavy bass – Bass Unite Vol. 8 is a free 4-event series bringing together bass music lovers at Tribeca Bar & Lounge on the south side of Malta in June and July.
Running for the last six years, the Bass Unite events have hosted parties celebrating reggae, dubstep, drum and bass and more. The events took place at Zion Reggae Bar, Legends, Tigullio and now at Tribeca Bar and Lounge in Marsaskala.
Let's say you're not living in the south and asking yourself "why travel so far for an event"?
First of all it's not far, you're in Malta.
Second, we've got some very convincing reasons below why you should put on your skankin' shoes, pack a beach towel and make your way down this Saturday and the 17th and 29th of July.
Bass Unite, your fix of bass music and underground electronic culture
This is your fix of bass music for the next two months and it's brought to you by local promoters Statix and Graveyard Shift Promotions.
We ask Keith Belli, the founder of the Bass Unite events, how he came up with the idea:
"I wanted to create these events to unite artists in one event with all of the genres." We can all agree that unifying the dancefloor by bringing together the genres of bass, is a noble cause.
The genres Keith is referring to is reggae, dub, dubstep, drum and bass, garage and breakbeat. Loosely labeled under bass music, there is plenty of crossover in each genre. To the untrained ear they all may sound totally different, however they all have a similar goal – a good dance!
And how is he going to do this? Let's break down the four events over the best six weeks of summer.
17 June, dub & reggae, (past event)
17 June Belli, Earth Rocker and DJ Loco performed front and center. They kicked off the eighth volume of the series.
Keith started off nice and bass-y with heavy dub. Earthrocker, a sound engineer, guaranteed the transition from dub to ragga and DJ Loco dug deep into his reggae music library.
The event went from dubby goodness to chilled out tunes. A great way to start off the series.
1 July dubstep and DnB, bass music in full swing this Saturday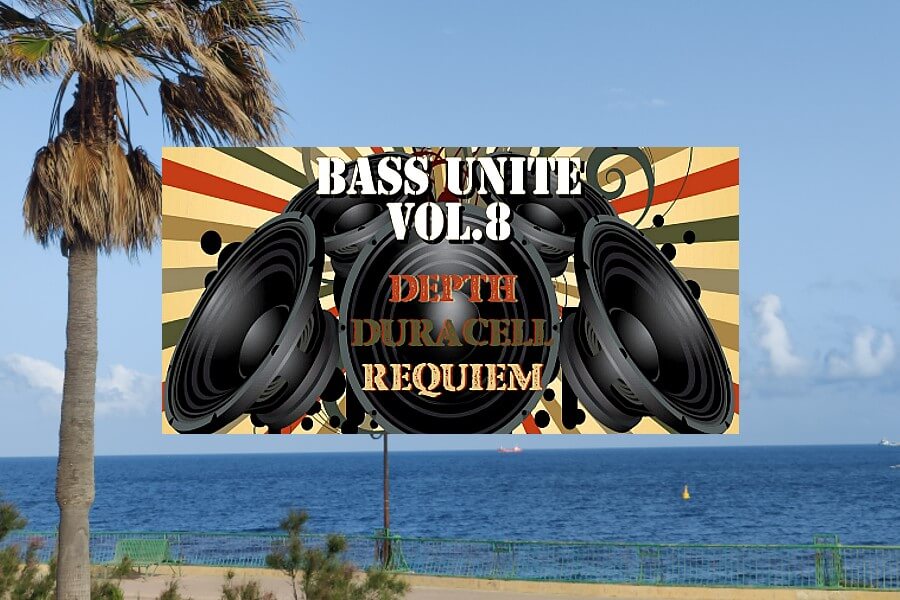 To kick off July, Bass Unite Vol. 8 will throw their second event with a total intent to move the crowd.
The event features Depth, a true veteran of the scene in Malta. Duracell will follow with jungle and Requiem, the owner of Graveyard Shift Promotions is no stranger to the sweet sounds of DnB.
15 July, picking up with garage & breaks edition
The third installment increases the tempo even further with Chris Shannon bringing breaks to Tribeca's quasi outdoor terrace. Belli and Requiem follow up with a B2B set to get you off your ass and dancing.
Fancy a wee bit of garage? RSVP here.
29 July a 12-hour bass music finale
At the end of July Statix and Graveyard Shift will be giving it their all. That means a 12-hour finale going through all the genres of bass music from slow to fast.
For now, the line-up is yet to be confirmed and something special is being cooked up at Tribeca, more on this later but the event will be a must for your summer calendar.
RSVP to the final Bass Unite event here.
Learn about the venue, Tribeca Bar & Lounge
Just off Żonqor point at the mouth of the bay of Marsaskala you find Tribeca Bar & Lounge. A large restaurant inspired by the New York City neighborhood of Tribeca, the manager lived in the area and has recently posted up in Malta.
With a brisk 30-second walk to the Mediterranean, a dip in the water is highly recommended while you're there. After you've rediscovered your appetite, Tribeca offers a variety of reasonably priced American style lunch, dinner and drinks in a very laid-back setting.
It's got a great space for dancing with unobstructed views of the sea and a soft breeze to beat the heat. A few bonus points, they've got a slick pool table and there's plenty of free parking.
Again, the event is free – RSVP to each single event above or follow Statix and Tribeca Bar & Lounge on social media.