Ever wondered how a musical prodigy thinks and composes music?
We spoke with Beth – an aspiring young artist and veritable musical prodigy from Malta. With a visible passion for delivering emotions through the power of music, we ask where it all comes from.
Beth, a young musical prodigy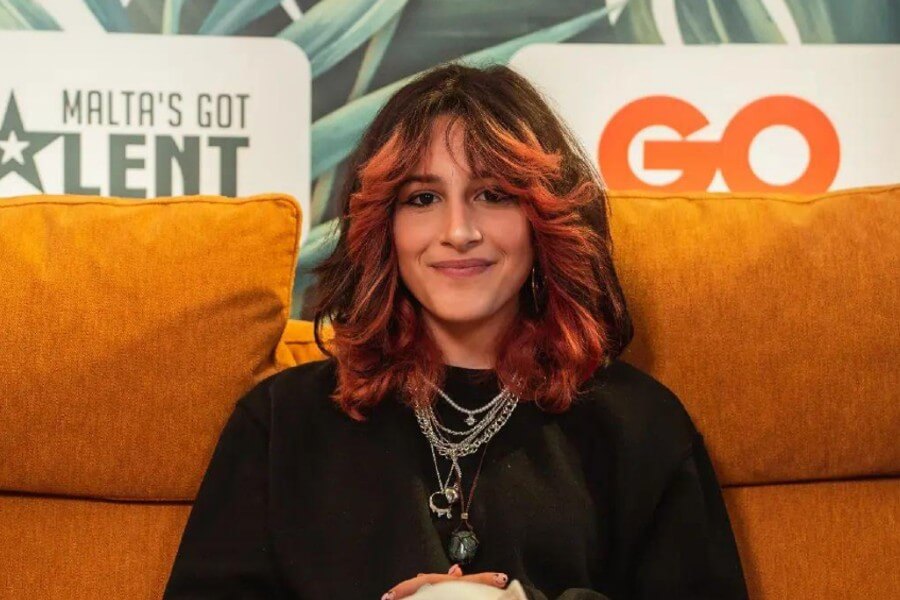 Those in Malta might recognize her from "Malta's Got Talent Season 2", where she got all the way to the finals composing original music, being just 15 years old at the time.
Beth is a creative who has found her voice through the expression of fine arts and literature. 
Despite her main focus being the piano and electric guitar, she plays several other instruments such as the drums, violin, bass, ukulele, and kalimba. This is mind boggling given her age. 
Musical prodigy of telling stories through music
You can't help but feel entranced by the way her music takes you through a riveting journey with twists and turns.
She masters the art of telling a story without any lyrical aid. It allows her audience to hear and see her piece through a combination of instruments. 
As her piece progresses, you can feel the progression of a soft opening turning into a heart-dropping close, leaving the entire audience at the edge of their seats. 
Her mannerisms also show a deeper side to her connection with the music she writes and plays. That in turn allows the audience to connect on a more emotional level too. 
Navigating the challenges of creative blocks
What challenges might a musical prodigy face? One of the most challenging aspects Beth faces is something we all feel – stress. Like most artists, there are days of surging inspiration, while other days come with creative blocks.
Especially when deadlines are involved, songwriting and composing become more difficult and less enjoyable for Beth.
Another very challenging aspect of composing music is the intrusive thoughts of doubt that disrupt her composition process. 
"I constantly doubt if the music I write will be as enjoyable as my past songs since the audience would have high expectations."
Although her journey has revealed hardships, persevering through and finding new sparks of inspiration have led her to brilliant results.
How does a musical prodigy create music?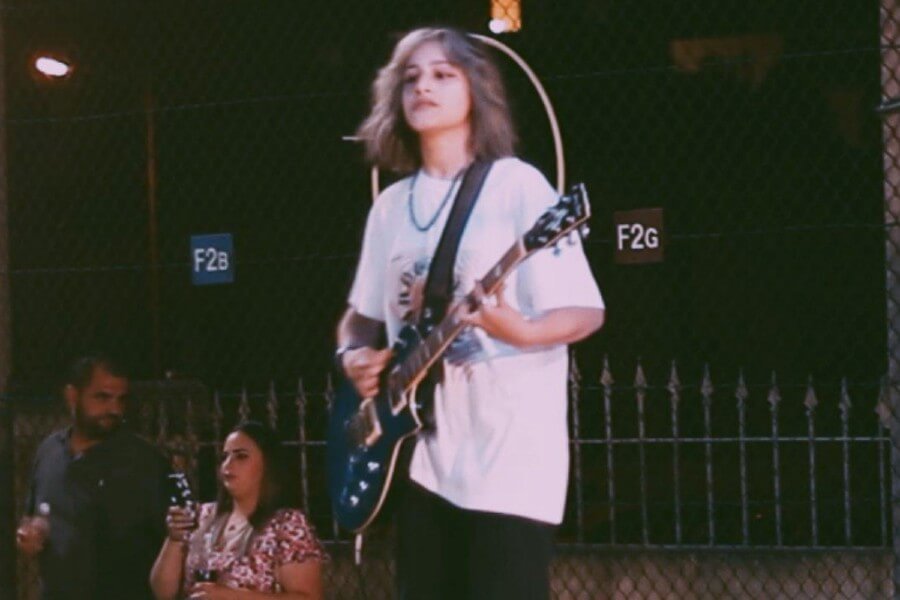 Most times, Beth finishes a song or a musical piece she would have not intended to write in the first place. 
First off, she finds it unproductive to sit by the piano and think of a nice melody. Most times she would be doing something completely irrelevant, and all of a sudden a rush of inspiration spontaneously floods her brain for a new piece to compose. 
The idea for one of her latest pieces was formed when she was having a really exhaustive day. This is when she decided to turn to her therapeutic release by messing around with GarageBand. After a few minutes, she had somehow started writing her final composition for Malta's Got Talent that was indeed "Waltz of the Stars".
Books and films have become a great source of inspiration for Beth, following contemporary artists such as Lana Del Rey, Coldplay, Pink Floyd, TV Girl, Men I Trust, and Sufjan Stevens. She also follows classical music artists such as Tchaikovsky, Vivaldi, Nicholas Brittell, Michael Price, and Alexander Desplat.
"Such successful and innovative artists greatly inspire the elements I use in my music, such as the catchy melodies and the way that they manipulate sound to create emotions."
Once the main idea and theme of the music piece is there, she slowly builds the structure while trying different instruments and different variations of the song through music software such as Cubase, Soundtrap, Musescore, and Sibelius.
Taking a step back from her work is also a big part of her creative process. This allows her to take some time and find new inspiration to return with. Beth calls these "inspirational breaks". She then adjusts her work and looks for feedback from the people around her, allowing her to understand her own music from a new perspective.
Taking into account having a climactic point to the song, or including a dynamic change to create a wow factor for the audience and listeners, she ensures that all the important aspects of a captivating musical piece are there.
How Beth collaborates with other artists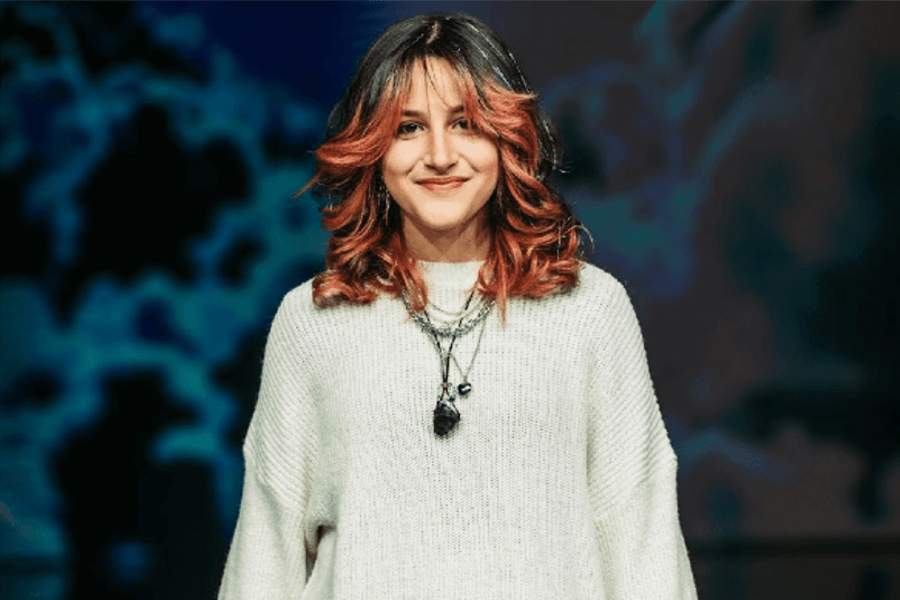 Some artists write and compose their songs. Others, write their songs and work with a third party to compose the music. This is where someone like Beth, a music composer, steps in to assist artists with their music composition of original songs. 
Trying to capture another musician's sound when composing their music can be a complex process that requires effective communication, creativity, and flexibility. From the composer's side, this can also broaden their musical capabilities, skills, and creative ideas.
Beth broke down her steps to getting a successful collaboration.
Step 1: Get to know the other musician or artist.
Have a conversation about their vision for the project. This can include discussing the genre, style, mood, and tone they are trying to achieve. It is important to listen carefully and ask questions to gain a full understanding of their creative vision in order to create a satisfactory product.
Step 2: Identify the roles and responsibilities of each collaborator.
This can include who will write the lyrics, who will compose the melody, who will perform which parts, and who will produce and mix the final recording. This will allow you to get a feel for the way the song will be structured.
Step 3: Time to compose
Here you can share ideas, feedback, and revisions. It's important to remain open-minded and receptive to everyone's suggestions to achieve a final product that meets both collaborators' visions.
Step 4: Record and produce the final product
Here you need to analyze and choose the right instruments, select the right recording equipment, and decide on the final mixing and mastering.
Once the final product is complete, it's important to ensure that all parties are satisfied with the final outcome.
Last words for the road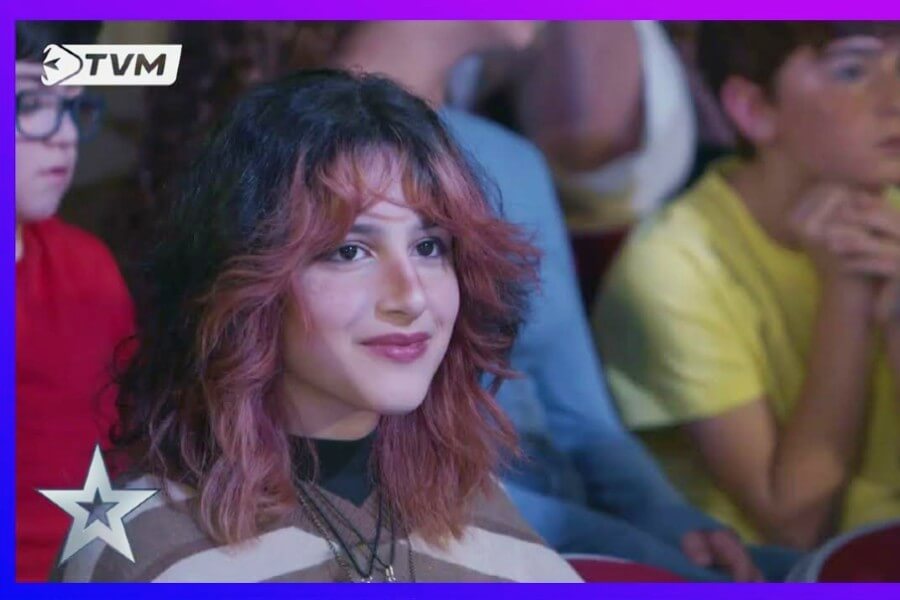 Beth's piece of advice to other aspiring artists and composers would be to consider every and any opportunity that they come across, since "it can very much change your life completely."
She also believes that exposing yourself to different genres and styles of music can really broaden your horizons and help you gain artistic inspiration. Listening to a diverse range of music can help teach you about different techniques and approaches that you can apply to your own work.
Like any skill, composition requires practice. Set aside time to work on your craft each day, even if it's just for a short period of time. The more you practice, the more you'll improve. Even though this isn't compulsory, having a strong foundation in music theory and composition can help you develop your skills and create more compelling music.
"Lastly, don't be afraid to take risks. As a composer, it's important to take risks and push boundaries. Experiment with new techniques, explore unconventional sounds and be open to trying new things. Some of your best work may come from taking risks and stepping outside your comfort zone."
Beth Socials
Looking for more undiscovered classical music?
Check out our coverage of solo cellist Brianna Tam.