Mitch Abdo is a Lebanese recording artist and entrepreneur based out of the Middle East, releasing his music worldwide and educating the young and talented.
This is the third article in our series on Maestro Music Center. We interviewed Mitch Abdo in January about his music center as well as his brother Patrick, the pro drummer behind the drum path.
Find out how he is changing up the game in the Arab music scene, what it's like being a recording artist and how to get remixed.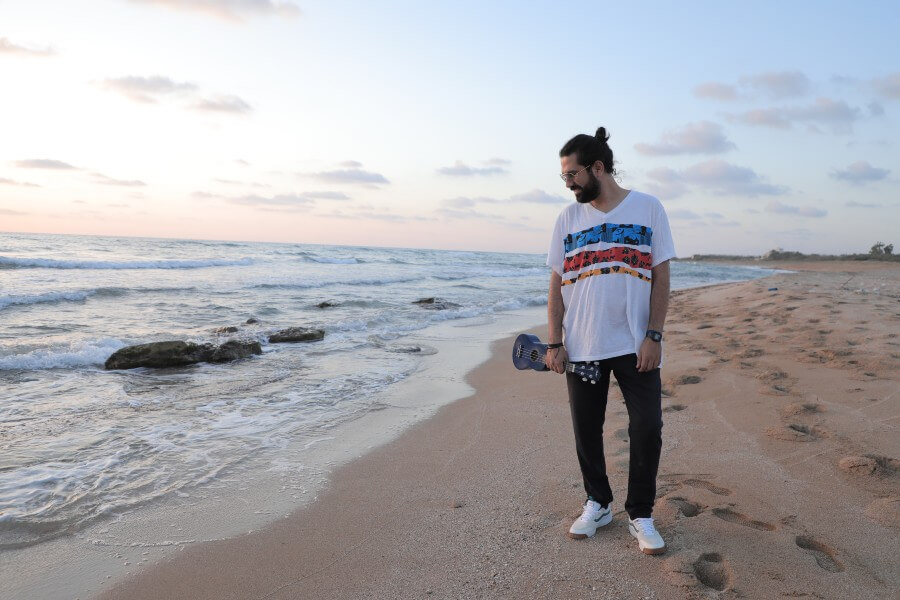 Mastery above all
In today's world, you can find just about anyone making music, even those without a full understanding of music. Mitch Abdo is the opposite. He has a professional level of singing, guitar, bass, piano, drums and can mix on turntables.
They say one of the best ways to learn is to teach and Mitch embodies that statement. He has nearly two decades of experience playing music, with 10 years of those teaching. The music classes have done so well that he has expanded Maestro Music Center from Lebanon to Erbil and Dubai. These diverse experiences and talents translate into his productions.
An artist beyond definitions of genre
The standard 3-4 chord track with little harmonic variation leaves Mitch unsatisfied. This is why he relies a lot on unusual chord progressions.
"I really prefer to modulate in my songs – to take the listener on a musical journey through ups and downs. Personally, I really like to put in a lot of emotion and a lot of harmonic complexity to my tunes." One example of this is his latest release Aribi ( قريبة in Arabic).
Aribi is a very emotional song with the words of Ehab Hamdan, tucked into dreamy melodies and harmonies to convey the feelings that one hides inside and never shares, especially love.
Regardless, Mitch remains within the pop & indie alternative styles in order to remain in the popular context. "I don't like to make music too hard to understand or complex, I prefer that the wide majority can enjoy it."
 His path to becoming a musician is unique and inspiring as his avant-garde makeover of Arab pop.
Mitch Abdo, a product of his own school
It is worth noting how Mitch developed into a recording artist – for he was pushed by his own students to follow this path.
Mitch's own personal project under his own name Mitch Abdo, carries the same passion as his music school. "We carry the same passion that we started in the early 2000s. Playing music gives you the urge to eventually start making your own and leave your mark in the industry."
Following the success of this center in Lebanon, "many students are happy with the result and keep asking me, 'when are you going to release something?'"
"This question was stuck in my head for many years, culminating to the COVID-19 lockdown. This was the catalyst for me to sit down and write. It forced me put something on paper. Since June 2021, I've released 3 singles."
Mitch is glad to say there's much more music where it came from.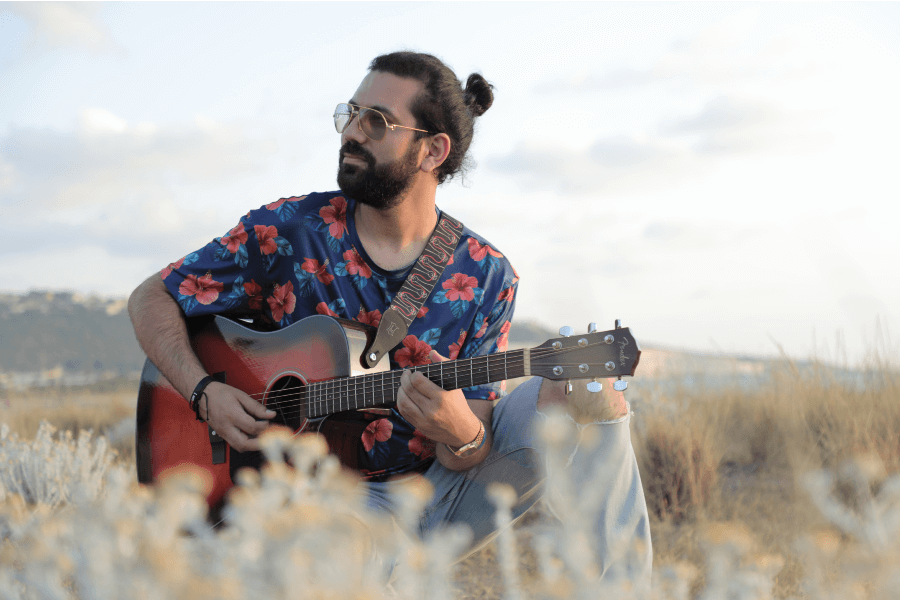 Perks of being a published recording artist
"Now it's easy to explain to someone your musical taste – I just have them listen to my tracks!"
"It's a major part of my routine. I sit down every day for 2-3 hours and come up with musical ideas. I'm really happy I got the chance to embark on this. My style is more of a combination of what I grew up with such as progressive rock, heavy metal, pop, jazz fusion, classical, disco, funk. It was really hard to fit into one of those boxes."
Mitch's style is influenced by the many styles he heard in Lebanon and elsewhere. "Electronic music, psy-trance and drum and bass, tech house – I rely on the full spectrum that was developed within my ears throughout listening to all these genres for so many years, to eventually lead to my own idea of how I view music. Granted it takes a lot more time and effort, but I'm super proud of it."
On being remixed
Nowadays everything can be remixed. One of his tracks Sayf was given a house remix by his own student, Marvin. Although this was not the intent, he goes into detail what makes a song remixable.
"The first thing is quality, the vocal takes and harmonies need to be very well recorded to be easily manipulated by remixers later on if they want to go into different genres than the original track."
"I don't compose or record with that aspect in mind (even though in the back of my head I know there's a chance for every track to get remixed)."
At the same time, Mitch explains that it is an advantage for an artist to have their songs remixed because it introduces the artist to a different perspective for their original track and sometimes remixes reach a large crowd with its new arrangement and sound design.
Future releases
"I've got a few of those up my sleeve. Funky dancy vibes with a house atmosphere for the beginning of the summer. March or April perhaps, if I'm not too caught up with the Erbil project. Let's see."
Mitch Abdo Socials