Tash Sultana is a singer, songwriter, multi-instrumentalist from Melbourne, Australia known for raw and reflective songwriting coupled with ambitious musical arrangements.
With an impressive vocal range of six octaves, Tash Sultana makes songs whose genres range from psychedelic rock, reggae, R&B, soul, hip-hop, blues & roots, and neo-soul.
Identifying as gender-fluid, they also run a non-profit called I Am Me Foundation – more on that later.
Tash Sultana – the multi-instrumentalist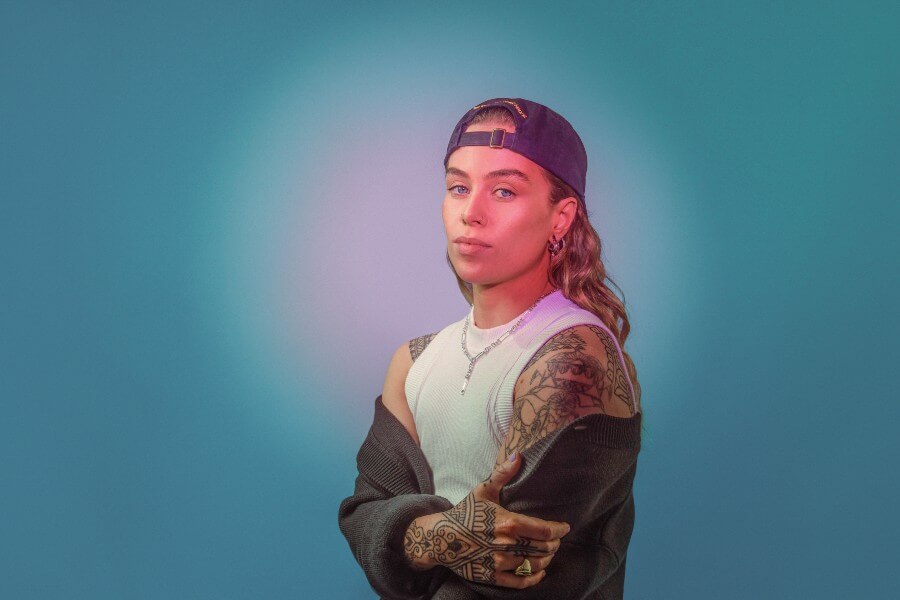 Tash plays an impressive number of instruments that range from string, percussion, wind and electronic instruments. They play wind instruments like trumpet, saxophone, flute, harmonica, and panpipes along with string instruments such as the guitar, mandolin, and oud.
Arranging it into loop style performances with percussion, beat making and some keyboard, Tash Sultana turns tracks into absolute treats.
If you hear instruments, they're all most definitely played by they.
How did Tash Sultana rise to fame?
Tash has been playing the guitar since the age of 3 years old. However, it was after Tash Sultana found a way out of a 9-month psychosis through music did their talent really shine through.
Slipping into a psychosis due to overconsumption of psychedelic mushrooms (served on a pizza), Tash lost all sense of reality. However it seems that going back to making music did the trick.
Tash began busking on the streets of Melbourne, performing open night mics, and posting homemade videos. Then, one video went viral kickstarting a career.
'Jungle' was a bedroom performance of a psychedelic reggae track that got a million YouTube views in just 5 days. It was voted 3rd place in Triple J's Hottest 100 countdown back in 2016. Three of their other songs were also voted the top 100 the following year.
One-person army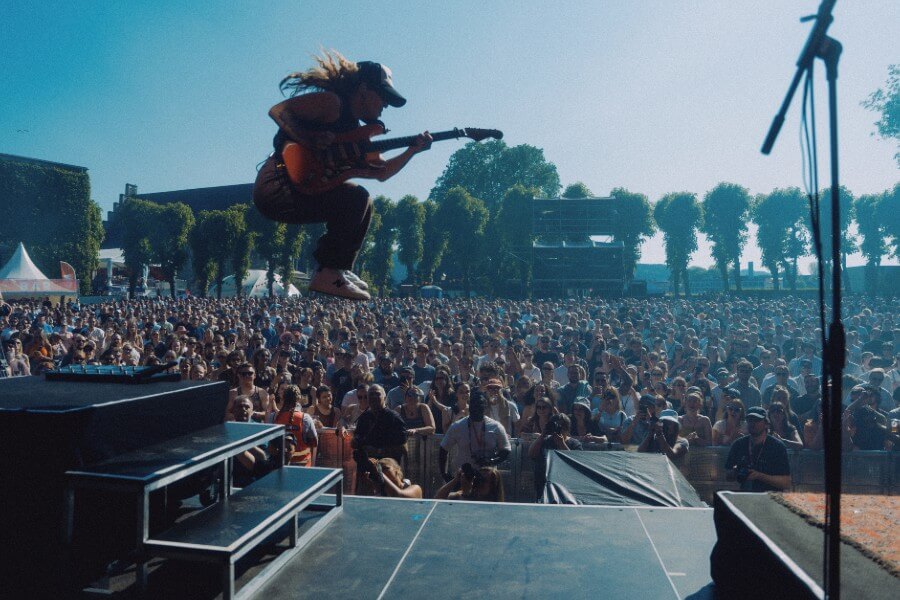 Known for layered looping, Hendrix-esque guitar solos, panpipe beatboxing, and acrobatic leaps, Tash Sultana has an independent record label called 'Lonely Lands Records.' It's through which Tash releases new music.
The I Am Me Foundation
The I Am Me Foundation is a non-profit organization that provides grant access to trans and non-binary communities seeking financial assistance in their journeys. Tash Sultana is the CEO as well as co-founder.
It was founded this year by Tash and Jimi Sultana along with Mark Rice.
Awards and accolades for Tash Sultana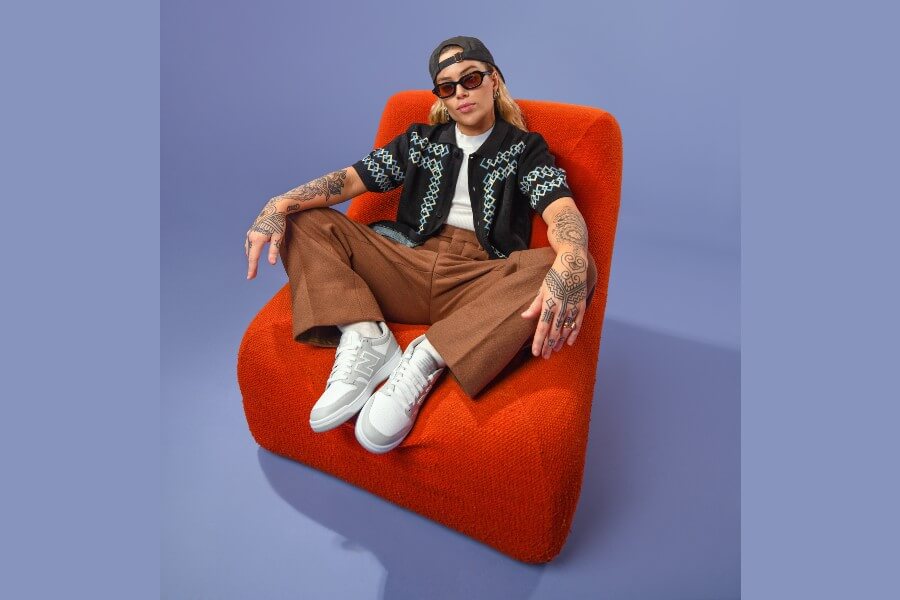 Tash Sultana was the first artist without a debut album release to sell out all three dates at London's Brixton Academy. They have been seen performing across the globe at Coachella, Lollapalooza, Bonnaroo, Austin City Limits, and the Montreal Jazz Festival.
Apart from this, they won the Best Blues and Roots Album at the 2018 ARIA Music Awards for their studio album 'Flow State,' at the National Live Music Awards in 2016 and 2017. Also add the Rolling Stone Australia Award for their single, 'Pretty Lady.'
Tash's beliefs on competition in the art field
Tash fiercely believes that taking competition out of art is important. Taking to social media, Tash said 'there's no point to compete to be number one. The people who love you, support you, and want to see you will always be your number one fans."
As far as Tash is concerned, they just don't care about competing and believe in making music that speaks to the. It's about enjoying t the process of creating music.
Terra Firma, one of Tash Sultana's popular albums
"Terra Firma" is Italian for "firm land" and is one of Tash Sultana's popular albums. As described, it is an album that feels like "Erykah Badu meets Bon Iver, meets John Mayer, meets whatever." A projection of their earth and universe, Tash Sultana's rural lifestyle made it into the album with layered field recordings of rain and native bird noises.
They had also released five singles representing the five elements leading up to the release of Terra Firma with 'Pretty Lady' representing water, 'Greed' representing the earth, 'Beyond the Pine' representing air, 'Willow Tree' representing fire, and the final single representing the spirit.
Sugar is Tash's life from 2021-2023
Sugar, on the other hand is Sultana's 2023 EP that encapsulated their life from 2021 to 2023 serving as a deep reflection of that period in their life. It has songs like 'New York,' talking about specific experiences in the city that never sleeps. 'James Dean,' talks about letting go of people who don't care about you, and 'Dove,' which makes use of Indian lyrics and instrumentals.
All in all, Tash Sultana is truly an artist who talks about human life and human experiences in the most unique and relatable way possible. Tash's seemingly effortless existence is an inspiration for all of us.
Tash Sultana Socials
Looking for more music that goes beyond genre?
We've got a section for that – click for music not defined by a label.