Silkrats are an alt-rock band from Nottingham, UK. who should be on your radar.
Black Mirror
We live in the information age where we are glued to the Black Mirror that is our smartphones we have all the information we will ever need at our fingertips even with this said independent artists still struggle to get their names out.
Unless you're a true music fan that's actively looking for new music it' can be a struggle to find quality music that's worth your time.
If you're a band or artist looking to shine a light on your sound getting into the ears of the media is another thing entirely.
That's where we step to help acts and you discover unsigned and independent acts worth listening to.
Today I'm in an alternative rock mood so I go for a dig and come across a
Silk Rats are a newly formed four-piece band coming out of Nottingham (UK)
We got in contact with them to get the lowdown.
Introducing Silkrats
Tell our readers a little bit about yourselves.
The three of us lads have been mates since we were kids and used to be in a band together as teenagers. We've grown up quite a bit since then and decided to give it another shot last year.
After dusting off the cobwebs we brought in Luna on vocals to complete the lineup in the summer of last year."
Partners in Crime is your first single. Would you like to tell us a little bit about that?
It's literally the first one we got recorded! It's the one we all love out of this first batch of songs we've written. We felt it had a great hook, so it made sense to get that one out first.
How did Silkrats form
When did the band form?
Officially around Christmas 2017. Luna joined in Summer 2018.
You seem new to the scene. Have any of you had success in any other bands?
Not really much success, no! Adam had a few songs played on local radio a few years ago, but nothing we'd call "real" success.
Do you plan on playing a lot of shows in 2019 or concentrating on making more music?
We're concentrating heavily on both. Being a new band means we have a lot of points to prove! After all, playing live is the reason we do this, most musicians would probably say the same. Writing and recording are different beasts but are equally enjoyable for different reasons.
Neither indie nor metal
You seem to have an older feel to your music would I be correct in saying this?
We would say that's fair. A lot of our influences are older bands.
We probably get that tag because we're neither indie nor metal.
They're the most common types of the band on the scene at the moment, anything that's neither just seems to get labeled as 'classic rock', or 'dad rock', which we think is slightly unfair. We just like to think of ourselves as a rock 'n' roll band.
Where do you draw your inspirations from?
All four of us have very different influences. From Mark Lanegan and Alison Mosshart (The Kills) to Black Sabbath, Status Quo, Northlane, and The Growlers. It's so fucking varied.
We have plenty of arguments, put it that way.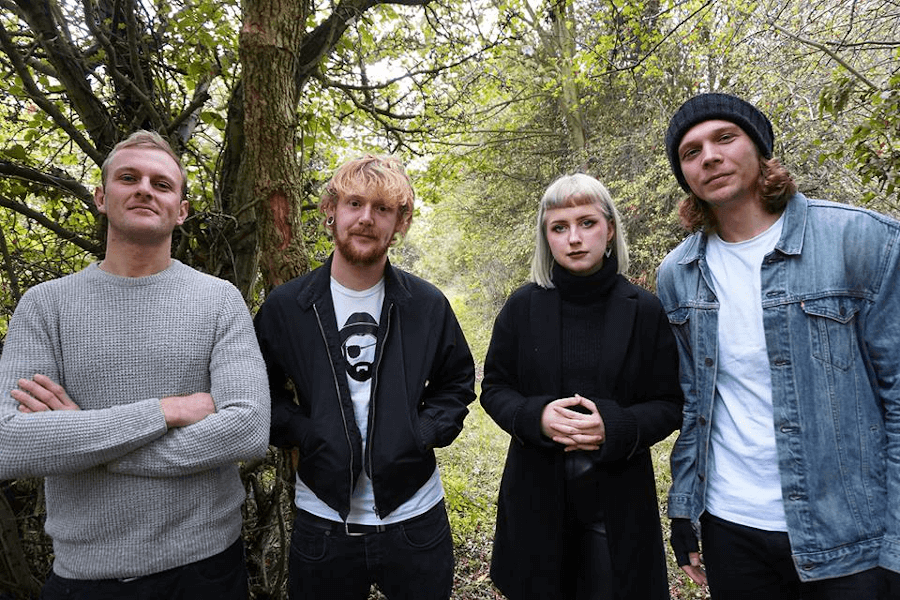 Throwaway pop-stars
What are your thoughts on today's music?
"It's been the same since the '80s. A shit tonne of money-making, throwaway pop-stars, and pop songs with very little authenticity.
In some ways, it's very sad, but in others, it's not changed that much – there's always been a fight between money and art.
There are a lot of genuinely fantastic bands and artists out there not getting the airtime or respect they deserve because they never get their time in the mainstream. Frank Zappa summed it up nicely in a YouTube video I saw recently.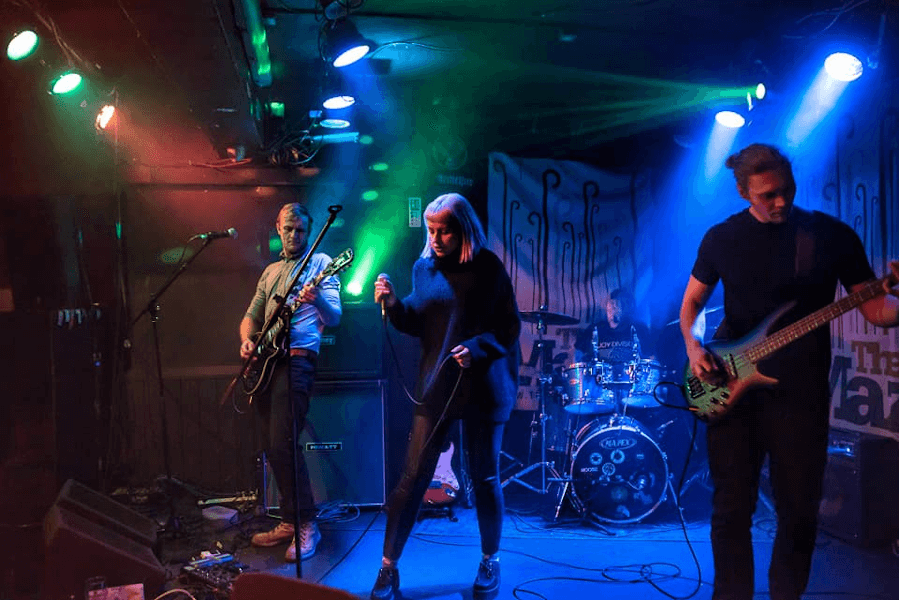 Silkrats Social