Storeroom in Ta'Xbiex is one of Malta's most unique venues and a hotspot for quality music on the island.
Fully rigged and soundproofed
Built from crowd-funding, a year of hard labor, and the burning desire to create a new space for live music, Storeroom has been hosting events since February.
With room for everyone to listen, rigged with the best equipment, and nearly soundproofed, co-owners Carlo and Matthew give respect to the sound they hold so dearly.
Carlo Muscat explains where he got the inspiration for the location:
"Any time I'm in a new city, I search for venues, not just to listen to the concerts, but also to understand how they feel; how they are designed, how the lighting works, and everything else".
"I understood that Malta didn't have anything close to this, not only in terms of a physical venue but also in terms of how everything happening within the venue is presented to the audience."
Reminiscent of London Jazz clubs
The first thing we notice? Stepping into Storeroom we find it immediately reminiscent of London jazz clubs.
Turn to the right and you find the pit, where a bar will cozy you up just right. Turn left up the stairs and you find a gallery with a great view of the stage.
"The space has also been designed in such a way as to give as much importance to the stage as possible; it can be seen from almost every spot around the venue, which helps to send audiences a message that this is what Storeroom is about."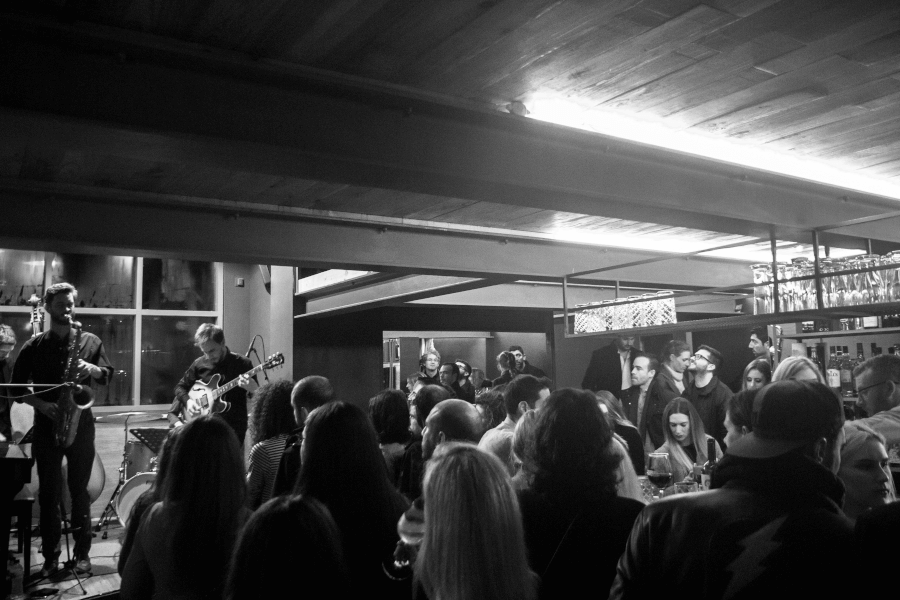 The acoustics at Storeroom
The place also has a spectacular view of Valletta, but lest we forget – the focus is the stage!
We enquire about the acoustics:
"In all honesty, we haven't done much in terms of sound treatment, apart from adding some soft textures around the stage for musicians to feel more comfortable with their sound. We installed double-glazed apertures to make sure that we reduce as much sound pollution as possible."
Storeroom has a variety of events throughout the week, every week. From jam sessions to salsa. Bossa nova to funk. Saturdays at the venue are dedicated to the underground,
Where electronic explorations take the focus
."We understand there exists the 'underground' in major cities adding to the mystery and tone of the local music scene. We would like to contribute to this and believe that Storeroom is located and designed in such a way as to be the right place for such sessions."
Storeroom Social
Images courtesy of: Storeroom