Ever wondered what it's like moving to Berlin as an underground artist?
We asked a self-made art folk artist Fake Ophelia what it's like being uprooted to the buzzing city of Berlin.
Getting to encounter a different connection and experience with his music, Fake Ophelia explores his transitional shift as an individual and artist. With a new LP in the works and set to come out this year, he allows the world to explore his artistry and journey into the underground Berlin scene.
A shift from the Maltese to the Berlin music scene
For Fake Ophelia, Berlin was as welcoming as ever. Falling instantly in love with the vibrant city, oozing with talent and creativity. Even the bad days took him on an exciting journey. He managed to find comfort in the less judgmental and pretentious experience of being an artist in the 21st century.
Getting out of his comfort zone in a new country allowed him to embark on new journeys, such as playing with a Maltese-English post-punk band named 'Ara lil Yoon'. This allowed him to experience performing music in a widely different context.
A journey into Fake Ophelia
Let's get to know who Fake Ophelia is and how he has developed within a new environment filled with music and art. The name 'Fake Ophelia' comes from the film 'Last Tango in Paris' and the inspiring line of the protagonist's conflicting reality of despair after losing the love of his life.
As an early teenager, Fake Ophelia was intrigued by the music scene, which solidified as he grew older and made acquaintances with a group of creatives in Malta.
Fake Ophelia and musical spirituality
During his time in Berlin, Fake Ophelia explored many genres within his music, ultimately leading his published music to mostly touch on art pop and folk genres.
Folk music has always been a favorite for him growing up, with a growing interest and exploration into country music this last year. Berlin allowed him to continue to explore this side of his musical interest and embrace it within his own sound.
He draws something very pure from artists such as The Carter Family, Blaze Foley, or Townes Van Zandt, forming a spiritual connection to the imperfection of their music. Although he appreciates the art of perfecting the magic of music production, he feels drawn to the rawness that some artists allow their audiences to experience through listening to their music.
"There's something quite inexplicable about that. I love that stuff."
Triggering an idea and letting it flow
The writing and composing process of every artist is unique and tends to adapt to the environment you place yourself in. Fake Ophelia samples simple sounds he hears on a daily basis and records them, knowing that they will be a part of his upcoming music productions.
Other times he draws inspiration through the thoughts and expressions of others – someone may say something that fills his head up with exciting ideas and a rush of creativity.
When he has recorded a raw version of a song, he will approach it from a completely different angle with different instruments from the first draft, just to see where it might take him.
"It's always fun trying new things, and for me, I feel it's pivotal"
Adapting and changing your music to reflect your self-growth as an individual will go a long way, and Berlin has definitely been a massive contribution to such self-growth. This discovery was inspired by artist Joni Mitchell, a musician who Fake Ophelia values as one of the greatest singer-songwriters of this century.
Throwing yourself into unfamiliar territory
A big part of moving to Berlin is throwing yourself into a new territory and finding inspiration from a whole new unfamiliar world. A piece of wisdom Fake Ophelia offers to those looking to explore somewhere new outside of their hometown, is to just do what makes them happy, and the rest will follow.
"If it ever becomes more stressful than fun, then clearly there's something wrong.
Archiving ideas and playing as much as you can is a key component in Fake Ophelia's artistic drive. As he developed a more self-growth and creative-focused mindset, he learned how to keep it humble and real, and how to not be shy to share his music with others.
This is easier said than done, as creative blocks are a very natural occurrence for artists. This is why Fake Ophelia has managed to source creativity from different aspects of his life.
This includes his love of documentary films and the people he surrounds himself with in Berlin have all contributed to this, along with his partner who is also an artist, going by the name 'Das Birthday Girl', who is also releasing an album later this year. Working in harmony and feeding each other inspiration has made life in Berlin and the triggering of new ideas that much easier.
"My perception of life is very much influenced by certain songwriters, playwrights, and filmmakers; specifically artists who deal with the realities of human failure and tragedy, such as such as John Cassavetes, Samuel Beckett and Andrej Tarkovsky"
Current vision for Fake Ophelia in Berlin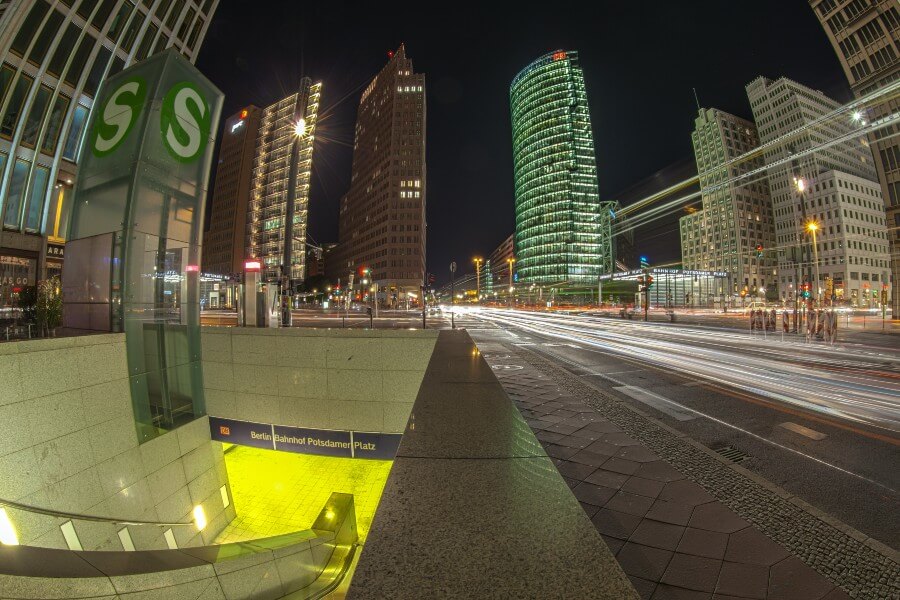 Currently, Fake Ophelia is pursuing his interests by working on soundtracks and performing with other artists when possible.
All this along with actively exploring himself more as an artist, he hopes to be able to get signed with a label that may support him with the distribution and promotional aspect of his career. This will allow him to focus solely on the creation of his music itself.
Looking ahead
The main goal is to keep making music and experimenting, with the hope that he can get picked up by a label to have some financial and logistical assistance with the music. Collaboration also seems to be on the horizon, with the belief that a good idea has the potential of becoming something beautiful when handed over to other artists.
Fake Ophelia New LP and naïve sensibilities
His first LP was written in around four months, however, his new LP has taken around a year and a half while experiencing the major shift in his life of moving to Berlin. This allowed him to see the world and the music he creates in a different light.
He believes that he managed to tap into creating a new texture of music during his time in Berlin, with naive sensibilities in certain songs, and a harsher, more 'bitter' perception of life in others.
"Every song is almost like a different character, but I feel those characters are just "me" in different circumstances and moments in life; in some cases they're just about lingering fears and uncertainties of life."
The new LP is coming out later this year. Follow his unique musical journey in Berlin on all major streaming platforms and social platforms, such as Instagram and Facebook.
Fake Ophelia Socials
Are you an Underground artist moving to Dubai?
Then we might have a few tips for you from our last visit to the region.