Is rebellious music dead? One listen to contemporary hip-hop artist Caxxianne will prove to you that it's not.
Discovering Godxilla by Caxxianne
We stumble upon Caxxianne (pronounced ka-sea-an) after reading through the New Skool Rules line up. By chance we land on a specific track and we sit back in shock. We invite you to listen to the track below.
"All the things that you've been manifesting claim it, claim it

Speak that shit into the universe and name it, name it

Take a picture catch a soul then frame it, frame it

I'm a flame in the galaxy can't tame it, tame it"
It's a track that first draws you, shocks you and then has you wilding out. It's got a goosebump inducing drop, a drop so heavy like jumping out of a moving car. We are locked in at this point and we decide that we have to speak with her.
Mother, poet and multi-faceted soul
Caxxianne was born in Jamaica and travelled extensively, having grown up in the Cayman Islands, lived in Berlin and now based out of London. She is a mother, poet and multifaceted soul.
She originally went to Germany to play basketball, although in the end, decided to leave the sport. Music became a focus for her. Throughout her life she has written poems and has always been a fan of underground hip hop and discovering new artists and sounds.
It was in Berlin where the opportunity for poetry and the underground were able to merge.
Today she describes herself as a contemporary hip hop artist.
Caxxianne the vocal activist
Bubbling through the video call, the energy she pervades is self-evident. Caxxianne is not only a poet, but an activist.
She stands up for black people and the injustices held against them. The murder of George Floyd in 2020 lit a flame inside of her. That year she released her track 'Ere Body Wanna Be Black' on Breaking Cycle, lashing out at racial inequality. The track features another big beat drop and starts with:
"Don't appropriate my culture

I'll come to your neck like a vulture

I'll eat you raw

Bust that neck wide open just like a puppet from saw"
Her music is for people that are straight up tired of the way society is. Caxxianne goes against the status quo with vocal rebellion.
Another example Caxxianne means business can be found on The Zodiac Vol. 4 specifically 'Capricorn'.
Serious rap, serious tea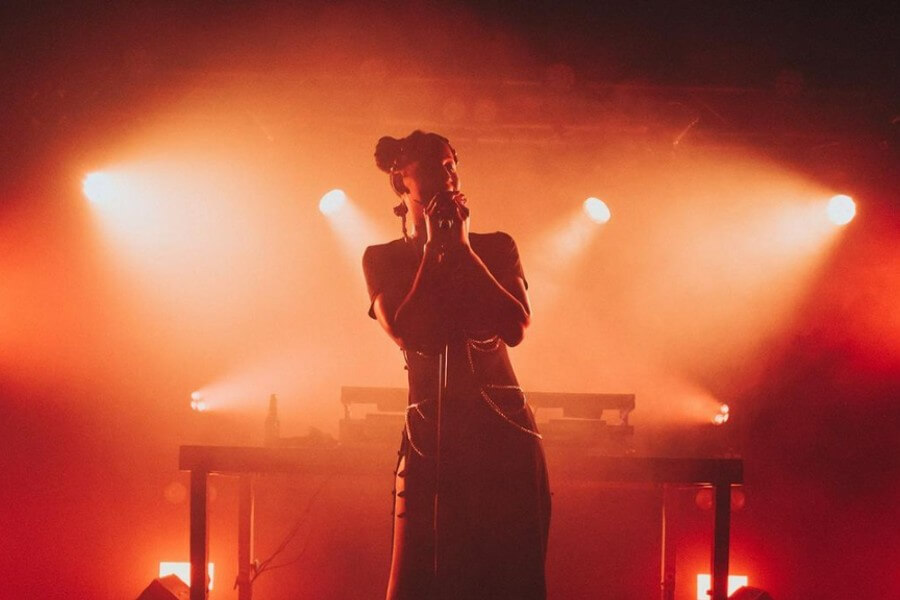 The ex-basketball player turned hip-hop artist also happens to be a budding entrepreneur. Caxxianne runs a tea business called Brown Sugar Black Tea.
Together with her business partner Veronica, they see tea as their grandparents did – as a resource for the community.
The company is a conduit for another strand of activism, one aimed at positive environmental impact. A dedication to sustainability is evident, with an offer of loose-leaf tea and reusable cotton tea bags. The reviews look great, and the tea flavors are as diverse and unique as her music.
Caxxianne's message to the world: "just do what you want to do and be who you want to be".
Caxxianne Socials