JUAI is the latest London based MC to be strongly endorsed by Charlie Sloth.
Charlie Sloth is well known for collaborating with established artists. However, this time around he has thrown his support behind the 18-year-old rapper, after a chance meeting on the set of a commercial for AU Vodka.
During the shoot JUAI saw and took an opportunity when the moment arose to introduce himself, and his track Flavours to Charlie and the AU Vodka team. For Charlie what he heard was enough to get the young newcomer into the studio.
Flavours has now garnered over 2m views on YouTube and set JUAI on a course for success.
The rapper does have a few lesser-known tracks circulating that haven't caught the attention that he wanted. That's now in the past and he's now focused on making the most out of the support and collaboration of Charlie Sloth. He believes that Flavours is now just the starting point of his career.
Flavours has received a lot of positive feedback and has allowed me to start growing my fan base.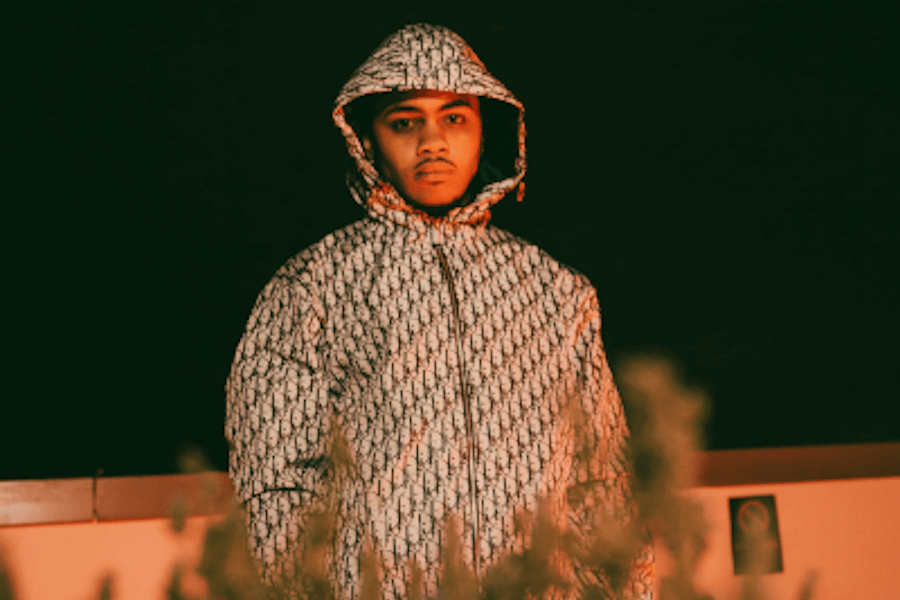 Inspiration through music
JUAI (pronounced like joie, French for joy) was born and raised in London. His family and musical roots come from the Caribbean islands of Grenada and St Lucia, where he visits at least twice a year for summer and the Christmas holidays.
"I have always been drawn to music from a young age. I come from a musical family of dancers and singers, and I was always inspired to see the effect music can have on people".
It's with this that he looks to inspire and encourage others through his music.
Originally coming from East London, he moved to South London when he was ten. JUAI finds inspiration from his surroundings. His music is catchy and the way he portrays certain situations allows for different messages to be easily digestible.
"I think the drill/grime scene right now is thriving and elevating beyond all expectation. The urban UK music scene is constantly growing and becoming more popular and I'm ready to secure my place in it".
Where is JUAI setting his sights
Although, JUAI sees himself going far in the music industry there may be a limited timeframe. However, this isn't stopping him as he looks to the future. As he sets his sights on the world of business. He has clothing brand in the pipeline. Plans are also in place to expand into other creative fields such as acting in and producing films. In the meantime he's lapping up the moment and his team are focused on acquiring the capital and building his name and brand.
I am excited to see what 2022 brings. This is going to be a fundamental year for me. I'm looking forward to showing the world what I'm capable of achieving.
JUAI is certainly not silent in telling us that, it's not just himself that is coming for the industry crown in the coming years.
"This is a movement. I will be bringing up MJ Beats, Tai, Rz, and many more. Through the grace of God, I will be able to use music to put myself and the people around me in positions of wealth and success".
On stage with JUAI
When performing JUAI brings an energetic and wild presence to the stage. He understands that how he makes his audience feel is just as important as how he sounds. On stage he's known for being animated and physically involved at any show he plays. Appealing to all the senses is a key ingredient that sets him apart from other performers when it comes to his on-stage presence.
"If it wasn't for music and performing, I would most likely have pursued a career in either acting or sports. Coming from a family of artists and having done performing arts since I was a child is why being on a stage and showcasing my talents is a big part of my day-to-day life.
I have another single dropping in late February. Following that release I will have a steady stream of singles coming out which will lead up to my first EP.
Collaborations and the next steps
There are multiple collaborations on the horizon. Through our sources we know for sure that he's currently working on a track with up-and-coming Maltese/UK singer and songwriter Kelsey Belllante. Talks are also underway with other artists within the grime/drill scene and not to mention Charlie Sloth's future backing.
JUAI Socials