Call him audacious, utterly uncivilized or the Shakespeare of savage rhymes—Prof rapper from Minnesota is undeniably on the rise.
In honor of his latest album, Horse, we're back again with volume two of his most ridiculous one liners from this album.
Horse, full of beautifully savage raps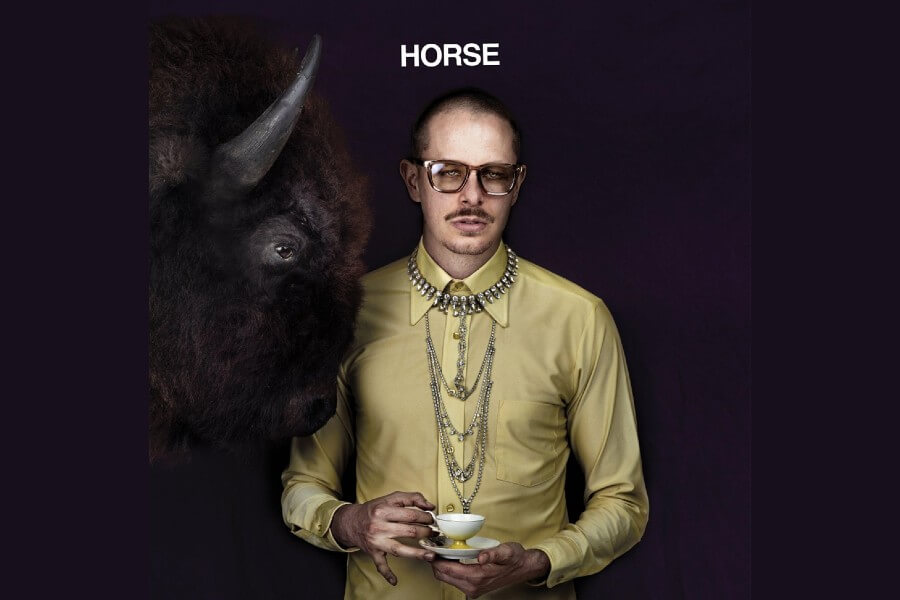 This edition of Prof's ridiculous one liners will focus solely on songs from Horse. In only one album there are plenty of beautifully savage raps for you to enjoy. If you haven't read Vol. I yet, you'll want to get up to speed here.
To get started, here's a lovely snippet from the beginning of the album from the song sharing the same name.
---
"How am I supposed to wrestle with being conceited
When immediately I've out-competed all the industry's elite
And easily I'm undefeated, even on the margaritas
Ain't no closin' all the distance in between us, comprende?
Presenting a man that's ascending
Feng shui, Roberto Clemente, al dente
She been bae for ten days on Wednesday
But then they can end it, Dikembe, comprende?"
---
What about the horse-related lines you ask? But of course.
---
"Yeah, I make all my own shit and Ima leave it at that
Thought I was a horse the way I put the team on my back
Thought I was a horse the way I took a beating for that
Thought I was a horse the way my fucking dick look, bitch
Consider this, points and assists
Rebounds, blocks, and I'm good with my fists"
---
Straight to the point on "Judy"
---
"I be stuntin' like a motherfucker deep into my forties
I ain't touch nobody, I just be orchestrating orgies
I don't love nobody, I just be rolling with some shorties
Ooh lordy lordy bitch, I'll talk a dog off a steak
Hold on, time out
Semi-colon
Bought her a new ass but she ride it like it's stolen
Little baby go to work like a locomotion
Set the plan in motion, make a damn commotion"
---
Prof rapper undoubtably on the rise
A rapper that has been steadily increasing in popularity since his early days, Prof put out his first album, Absolutely in 2006. A year later, my brother and I would discover Prof from his track, "Rocket Man" and our love of his antics and audacity was born.
Prof's ambition bursts through in "Devils Gate".
---

"Blind men wanna see my vision
And the con men and women wanna ask permission
I'm driven, I'm gettin' down to business
I ain't expect you to understand my ambition
Well that's a sick opinion bro, thanks
I'ma get to swimmin', no chase"
---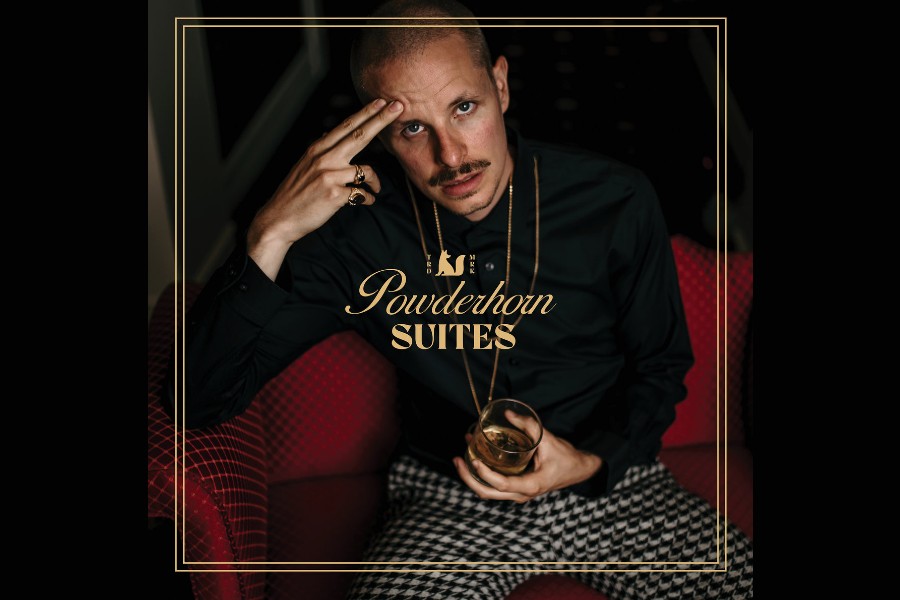 Pulled from Prof's website, "you can't call it a comeback, because Prof's numbers have only ever gone up." Backed up by the numbers, his previous album, Powderhorn Suites, reached a career-high #3 on the Billboard Current Rap Albums charts.
That's Prof rap history right there! Snag a vinyl of Powderhorn Suites for your collection here on Amazon.
---
"I need a woman that can lift up a car
Help me with an alibi when I get home from the bar
Double hard bastard, climbin' out the casket
If you gotta know, I'm doin' great, fantastic
Eight straightjackets, hate that's classic
Skate right past it, thanks for askin'
From the wall to the window, hit the crescendo if you tryna flex
Cop a Glock and a thot, take a shot lil' bro say less"
---
Finishing up with brutal honesty.
---
"It's some dumb mother fuckers where I'm from, man
You don't go to war with a millionaire who mows his own mother fuckin' lawn
Ya dig?
Hey, y'all lookin' like some succulent baby lambs right now
There's gon' be clear cut winners and losers, I'll make sure of that"
---
Prof and Redman on "Pack a Lunch"
"Pack a Lunch (with Redman)" is a beautiful display of absurdity where Prof and Redman team up. Our personal favorite from this album, we wrote a background story about this collab when this tune dropped earlier this year (read it here).
---
"Four, five housewives outside mouth wide
Normal day on the Southside
So high I got Alzheim's
Slopestyle alpine in my down time"
---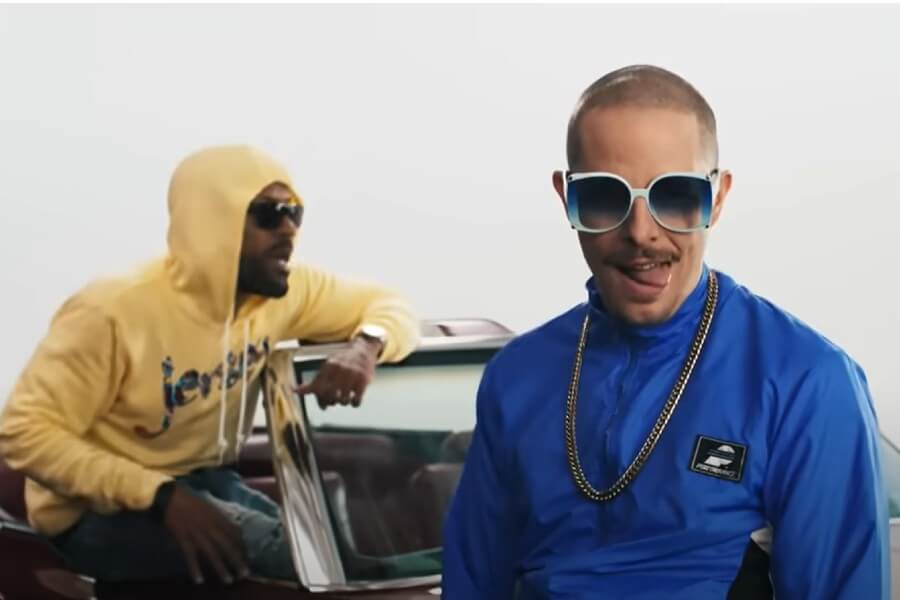 Although Prof starts out strong, the second half of his verse is where things really get weird.
---
"Cup of lean got me questioning my sanity
All this footage on the phones could be damaging
So drunk that I can barely see
Is that Jennifer Aniston balancing on a manatee?
Who's flexible at the festival?
And what's the numeros por tu teléfono?
I wish that I was born with eight cocks
'Bout to go someplace and drink my face off like Wade Boggs"
---
Prof is a monster rapper, we have proof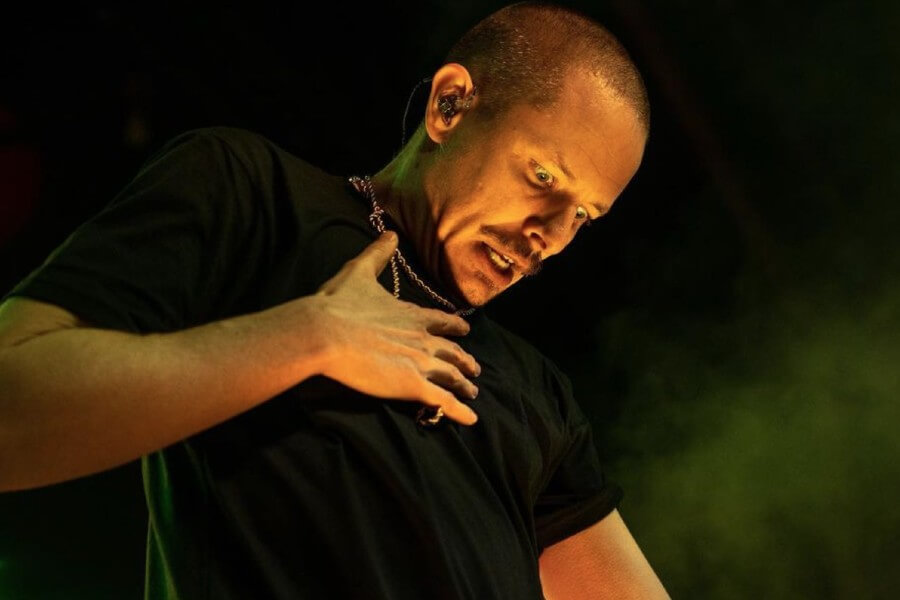 Let's rapid fire some ridiculous lines from "Big Hungry Monster", "Subpar (feat. Method Man)" and "Snake Skin Leather" in that order.
---
"You slow as molasses
I'm loud and I'm brash
I'm swerving through lanes like a lass having contractions
Cut up a half a patch of acid
A little less conversation and more action"
---
"If suffering builds character, then get a load of me
I've been through shit, I'm filled with piss, I'm bloated totally"
---
"What you seen to this point is nothing
You don't put a saddle on a mustang
Grab a gun, put some acid on a tongue
Hurry up, let's ride"
---
Prof tour this summer & fall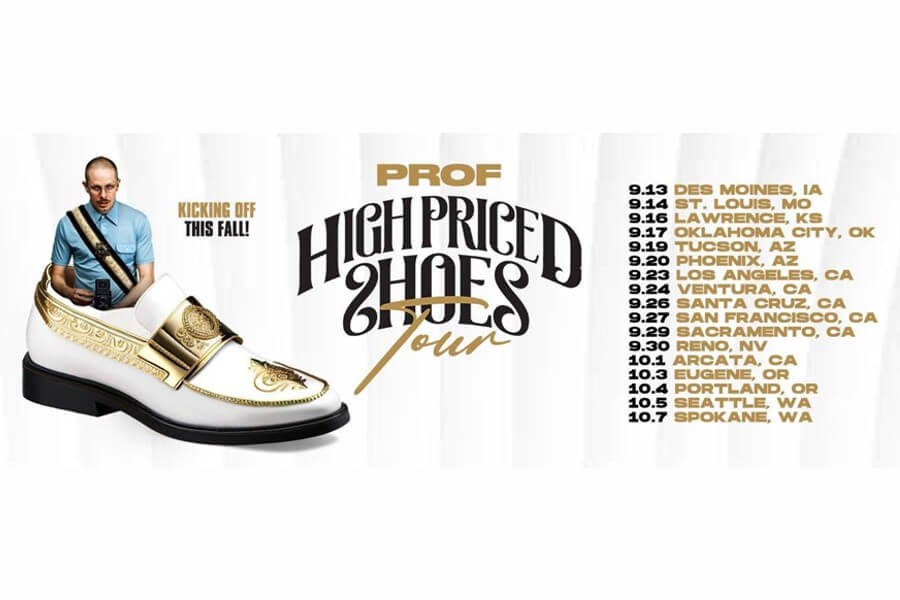 Check out Prof tour dates here where he'll be playing all over the US throughout the summer.
Don't worry if you're going to miss him in July and August, the High Priced Shoes Tour starts up again in mid-September where he'll be hitting venues all over the West Coast from California, Arizona, Oregon and Washington.
To wrap up, here's some politeness and decency from the songs "Soupy" and "Creek Boy".
---
"Prof a consummate
Don't sell me that plane if it don't come with bombs in it
Maybe some missiles, making it sizzle, grease on the griddle
I'm smoking a nugget
Ayee ow, sorry I'm thinking out loud"
---
"That's that black Cadillac, demonic
Pack that fat ass sat tectonic
Rappers in my city be soft as porcelain
Pay your respects to a true outdoorsman
You only know me by music
You don't know me, you stupid"
---
"I'm moving with exuberance,
Fuck the game, pass the military-grade lubricant"
---
This article includes affiliate links & as Amazon Associates we earn from qualifying purchases.