Exotica Radio, eclectic online radio station playing world music, celebrates half a decade of being on air – and the party starts this weekend.
Miguel Angelo Ferreira, the sole operator of the station has a busy weekend ahead.
To celebrate he will be inaugurating the new website tomorrow Friday May 4th. The same day he's playing a DJ set at Storeroom in Malta and the following day he's spinning a daytime set at the first edition Boomerang Festival.
We ask Miguel how he started internet broadcasting, where he finds inspiration and what's next for his funky online station.
What is Exotica Radio?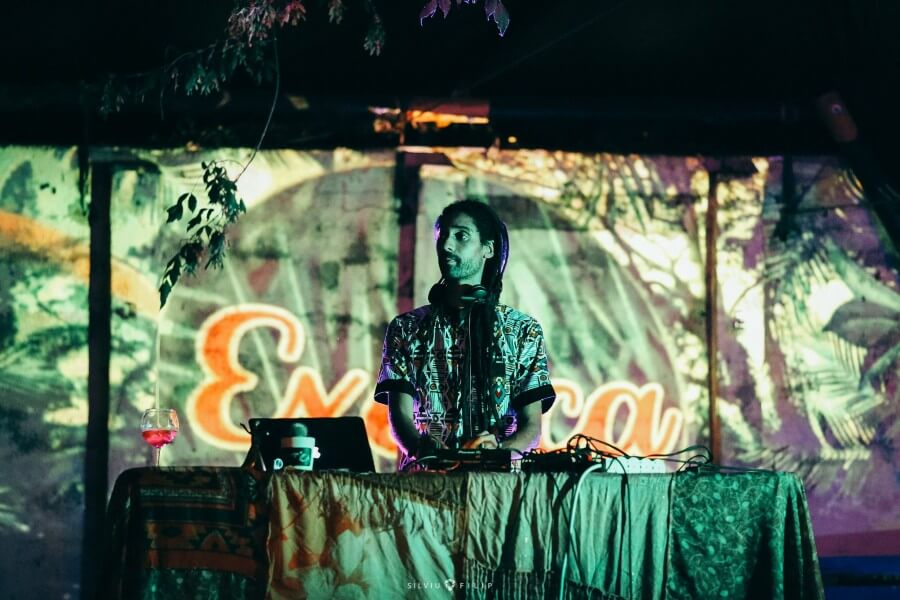 Exotica Radio is an online station that runs a free, 24/7 programming of world music. The selection starts calmer earlier on and slowly progresses to higher energy tracks throughout the day.
By night Exotica Radio swings to a more boogie and funky atmosphere and, overall. The station is a great source of current and past, feel-good, dance music. Opening Exotica Radio is like opening a portal to an infinite summer:
"Exotica is my natural impulse to hoard music, together with a severe allergic reaction to the mainstream broadcasting platforms aiming to gather as many people as possible, dancing around the spirit of tropical heat."
Making people happy on the daily for the last 5 years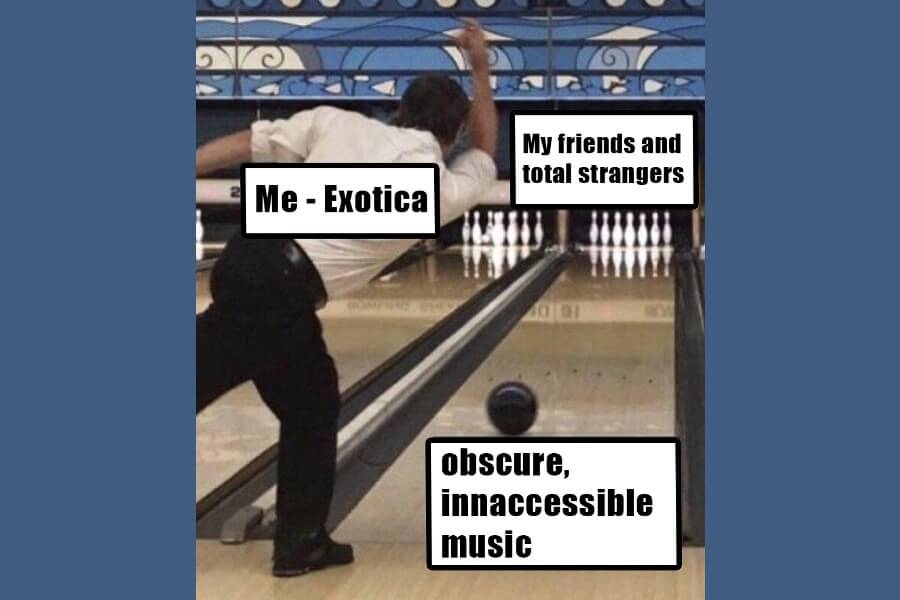 The station has been an expedition for Miguel over five busy and fruitful years. 
Exotica started from a series of multi-genre events, leading to the successful attempt to set up a pirate broadcasting platform. The role then expanded to collecting, curating, and articulating music from all genres possible into a coherent live show for people to dance to.
Today the station involves managing a music collection and streaming platform for the musical project that makes people happy worldwide on a daily basis. For Miguel, this is naturally very rewarding:
"Besides the fun, there's also a ritualistic – almost sacred – aspect of gatekeeping memories and fragments of life, making them echo around the planet. It keeps me on the go, regardless of what the destination is."
Since it started, the station has been based in Portugal, Romania, the Philippines and now currently in Malta.
Traveling is the best way to find music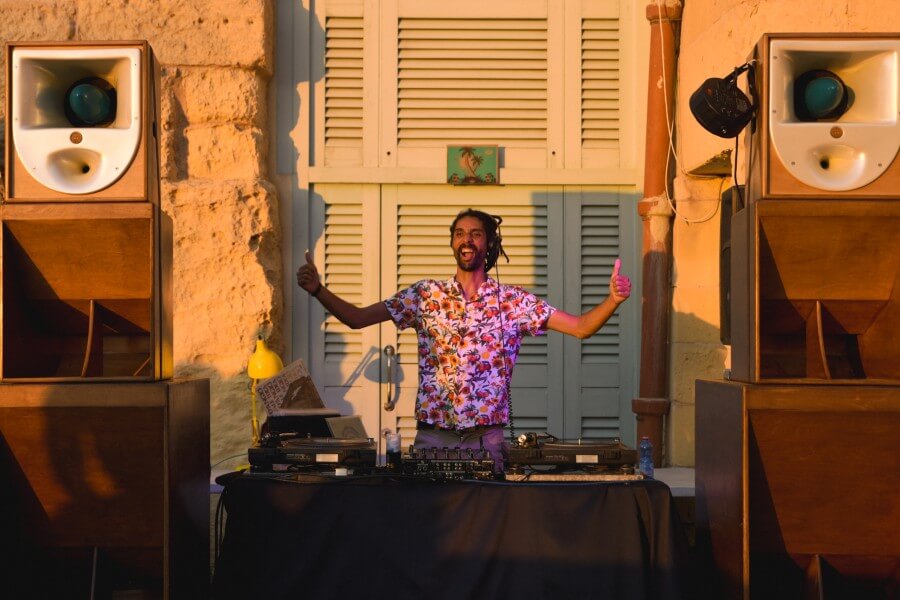 Miguel found that being on the road is the best way for him to get inspiration and material for the radio station.
For Miguel some of the best stuff can show up on a trivial cab ride with a random foreign driver the same way it can be found in an incredibly remote place away from comfort and expectation.
Music often arrives more directly to Miguel by email, mostly from independent artists and producers. He winks at the Funky French League and Favorite Recordings in particular for keeping the music flowing. However, Miguel does his fair share of digging:
"Most of the time and resources spent are on digging and sorting music from almost every possible genre and era, literally cherry-picking it from all over the globe. Many people agree that buying records is as expensive and time-consuming as dealing with crippling substance addiction. Thankfully, music lives in my heart rent-free."
Exotica Radio's "secret sauce" and following astral cycles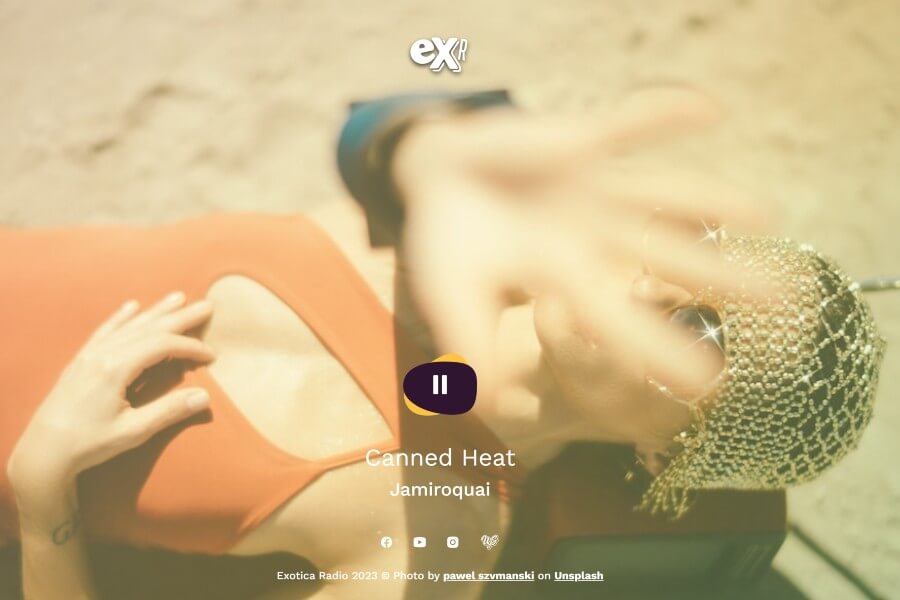 The biggest change will be in Exotica's "secret sauce" – the music sorting algorithm.
The difference won't be dramatic, but he will be introducing new genres and subgenres of music. Another important note is the way they will blend. It was rethought to deliver harmony and progressively adapt to time, notably the cycles of the Sun and the Moon.
It's the biggest update made on the station since its inception. Most of the classics will remain, but there's an impressive amount of new material.
Exotica's branding will also be refreshed to celebrate this new milestone with minor changes in the interface to create a better overall experience.
Exotica Radio & guests to play anniversary set in Malta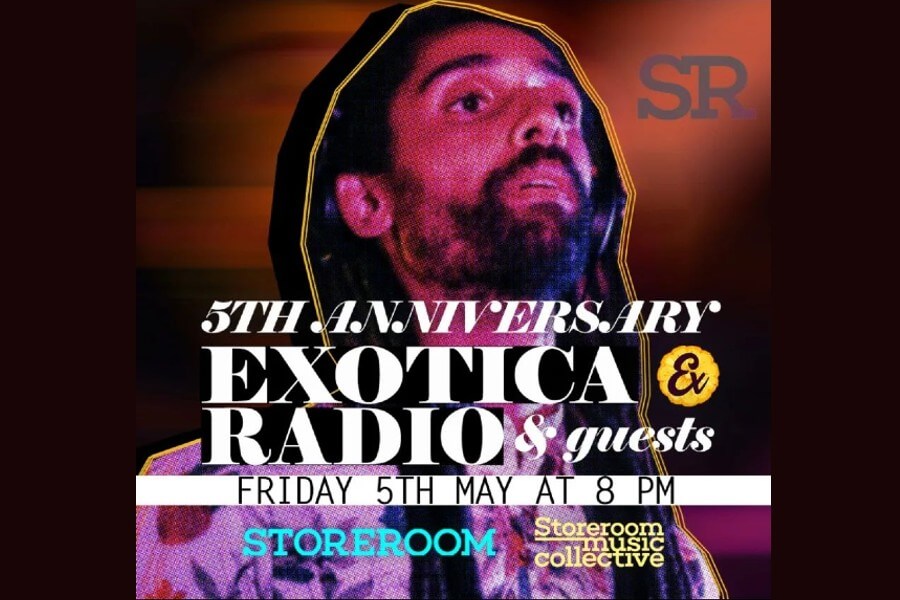 Tomorrow Exotica Radio will be celebrating the 5th anniversary at Storeroom in Ta' Xbiex, Malta.
Some of Miguel's talented friends will be joining him from Romania. It's sentimental since Mi-Tzu, Who:Ratio and Larry Bwoy, all veterans of the Romanian underground scene, played on the very first Exotica event five years ago.
The date also coincides with Miguel's birthday – so consider it a double celebration.
You can RSVP here on Facebook.
Listen to Exotica Radio here.
Exotica Radio Socials
Underground Sound has partnered with Exotica Radio!
Read more about the good things to come here.