Beats. Good energy. Vibes. All concepts that are thrown around when describing electronic music. All concepts that apply to Mari Mars.
Mari Mars taking over
Introducing Mari Mars – Malta-based Brazilian DJ making waves in the local scene. Below are a few words we exchanged.
What made you interested in this particular kind of music?
When I was 13 years old, there was a concert at school, with some guy on the guitar and I started singing, and everyone sort of stopped and stared – and so did my mom! I always loved music and never stopped singing, really. I studied journalism but after a while I thought I really want to become a DJ – so it was now or never.
I've been doing this for over a year now, and I gotta say, I really enjoy doing this!
How do you like Malta? How is the crowd here different from Brazil?
I think it's difficult for a DJ that's not from here. Usually people go to see their friends play, not because they like the music, but because they want to see their friends play. It's tough to find places and gain a following, but I'm determined to fight for my space and I'm sure the people will enjoy it.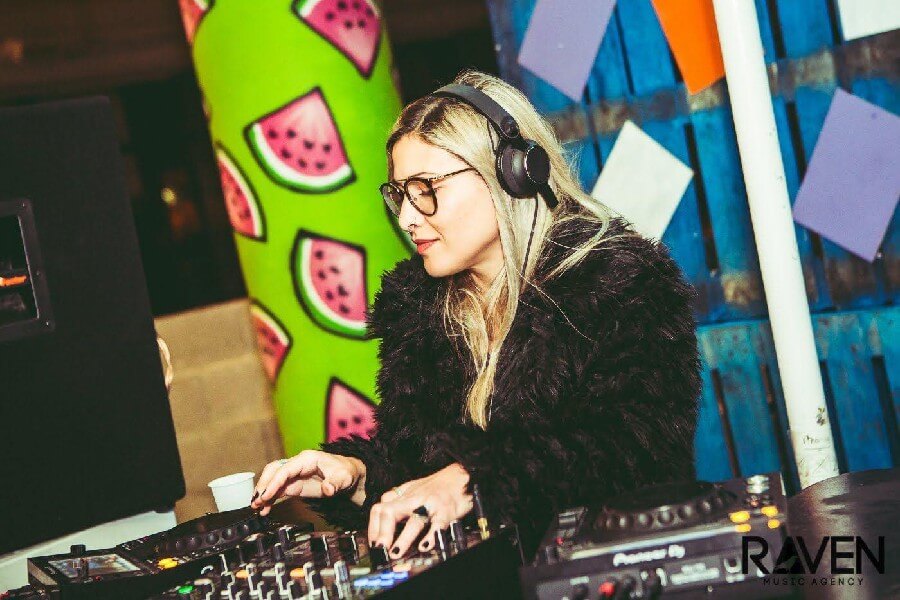 Mari Mars on rock, bossa nova and more
Where did you grow up? And what was the influence of music?
I grew up in Brazil. I love rock n roll, jazz, classic, bossa nova, and I have a preference for female vocals. Bossa nova for example, traditional Brazilian music. There's a lot of different influences in our country, so our music is pretty rich. Just from the percussion – if you think about it – you can tell we have the rhythm in our blood.
What do you think makes people attracted to your sound?
Well, I know a lot of people that like the music I play. Brazilian, Latin house – you know what I mean. I never play what I personally don't like, but there are a few things very commercial that I do like, and I keep it original. I just want people to have a good time! There's still that "Mar" sense of flavour to whatever I'm doing, in a sense.
What would you say makes your "show" unique?
I think one of the most important things for DJ's is to read the crowd. Play songs according to your crowd, don't be stale – you have to follow the vibe that the audience has. Not every DJ does that in my opinion. Know how to put your music together, pump it up or tone it down depending on what you feel is going on.
Also the technical stuff is super important; everyone messes up every now and then, but you have to keep going and just keep it light-hearted and fun. So in that sense, no I don't have anything special – I just do what I love most.
Tequila for the nervous
Do you get nervous before going onstage?
Normally I don't. But when I play before someone quite famous, I get nervous sometimes. But honestly, after five minutes it's all gone. If you want to know my antidote, it's a shot of tequila or two, which always helps.
If you could play at one venue of your choice; which one would it be and why?
That's a tough question. Actually I wouldn't mind playing at Warung in Itajai – a super famous venue back home. Just because I've never played in my own country, and all the best DJ's go there. It's a beach and the venue is just beautiful, it's open air, high ceiling and has lots of green. Everyone loves playing there. That would be simply amazing.
So there you have it. We can't wait to see this Brazilian DJ onstage.
See this talented DJ on June 29th at SWEAT at Movida Beach Lido in Sliema. If you're ready to check out what Mari Mars has to offer, practice patience. She is in the midst of producing, so stay tuned in to hear more soon.

Mari Mars Socials
Images courtesy of: Mari Mars