Bass Culture Malta, the visionary dub event organizers and selectors have become the luminaries of the music scene, curating experiences that transcend geographical boundaries. 
They have managed to upkeep a strong relationship with international artists and the Maltese dub community. The venue, crowd, and music are three vitals to ensure that every Bass Culture event is enjoyable, harmonious, and soulful, for both the crowd and the artists performing.
As they celebrate 10 years of communal ritual events with powerful bass vibrations, we sit down with the owners of Bass Culture Miguel, Keith, and Mark, and take a walk down memory lane through 10 of the most amazing acts they've brought down so far.
1. Panda Dub – electronica dub master from France hosted by Bass Culture Malta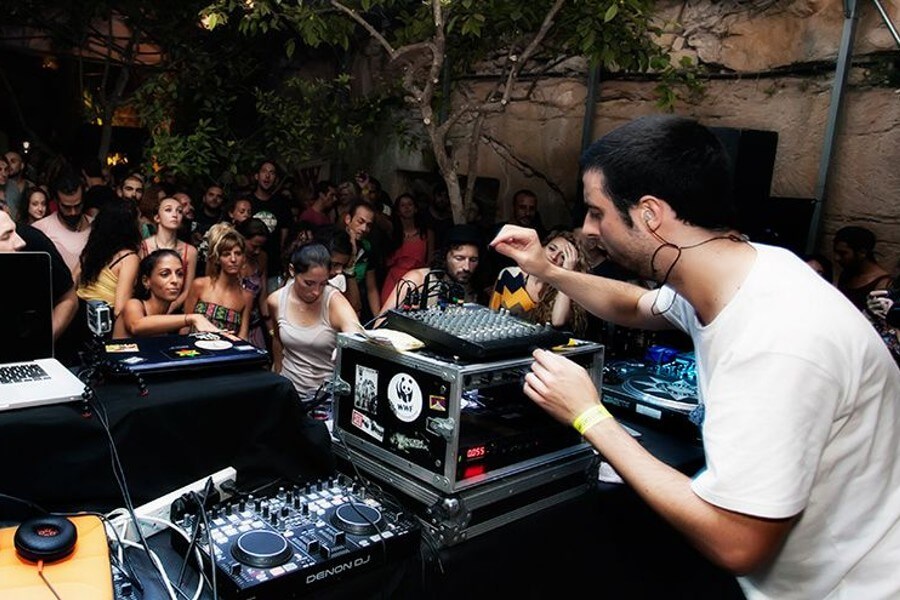 Panda Dub is one of the biggest dub artists in the world right now. He happens to be the 3rd artist Bass Culture brought down to Malta back in 2014. 
Panda Dub is special to Bass Culture because of the connection he has made with the Maltese dub community and the vibe he creates while connecting with the crowd. Panda Dub also does not play by the rules, making his music unpredictable, and creating an energetic curiosity for those on the dancefloor. 
2. Tetra Hydro K – an experimental duo leaving their imprint on the French electro-dub scene
Tetra Hydro K have not only left their mark on the French electro-dub scene, but also on the dub community in Malta. The energy they bring to the stage manages to unite thousands in minutes.
Over the years, they have built an outstanding relationship with Bass Culture Malta and the Maltese dub scene, quickly becoming a crowd favorite on the island. As they continue to push the boundaries of music through their experimentation with multiple sounds and genres, they remain a 'must-see' within the global dub scene.
3. Radikal Guru – A pioneer within the underground roots-influenced community from Poland
Radikal Guru and Bass Culture have collaborated twice so far, leaving the community thirsty for more. 
As Radikal Guru shifted the traditional dub sound into a whole new category for himself, he managed to create a recognizable sound that has become prominent in the dub community around Europe. He has become notorious for collaborating with well-known singers and performers within the dub scene, while shaping the sound of the future and remaining quality-oriented. 
4. Weeding Dub – From traditional roots feelings to heavyweight stepper style
Weeding Dub is the first official artist Bass Culture collaborated with and brought down to Malta 10 years ago. 
They also completed a full circle when they were brought down to the Boomerang festival earlier this year for Bass Culture's 10-year anniversary. They mix traditional elements with collaborative artists and genres, people can't help but go insane for their catchy tunes.
5. Mungo's Hi-Fi – Traditional Jamaican sound system from Glasgow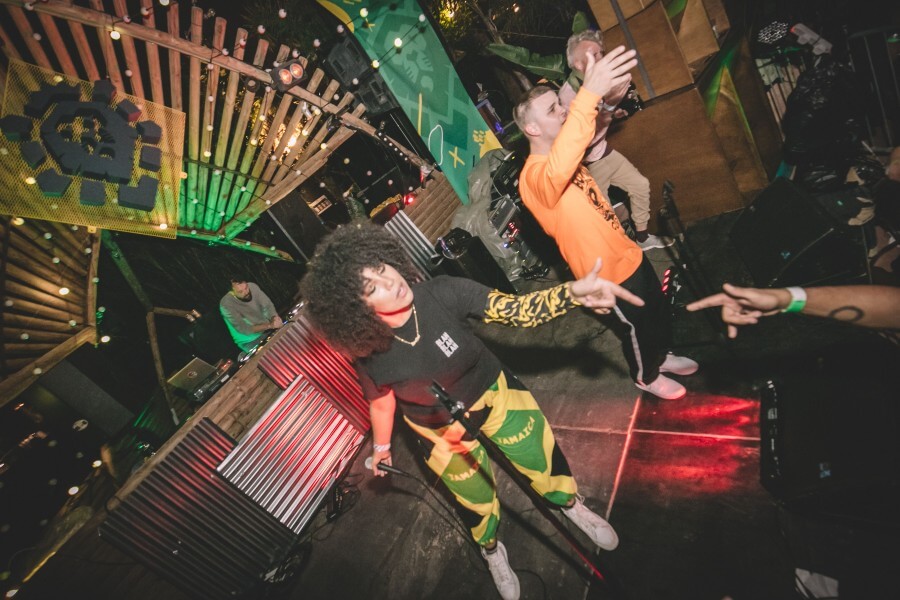 Mungo's Hi-Fi is another one of Bass Culture's favorites, putting up one of the best dub shows in Malta in their opinion, featuring Charlie P and Eva Lazarus at the One Drop Festival. 
Bringing together DJs and MCs, they manage to create a versatile sound and have managed to remain anthem setters in the dub industry. Anytime they have control of a crowd, expect an explosion of energy. 
6. Dub Dynasty – UK Dub pioneers Alpha and Omega
Originating sounds of Alpha and Omega from the 90's dub scene, this aunt and nephew duo is pushing the dub boundaries through their authentic sound. To keep elevating their music, they collaborate with lyricists such as Cian Finn, who performed with them in Malta in 2016.
Cian Finn is a poet who writes lyrics that hit home both socially and politically, adding a whole new texture to the music. With such a broad set of skills that make a crowd go crazy on the dancefloor, Dub Dynasty remains true to themselves by adding elements of Irish folk to their sound.
7. Dub Engine – Rough bass, acid upbeat synths, and psycho-steppa vibes from Italy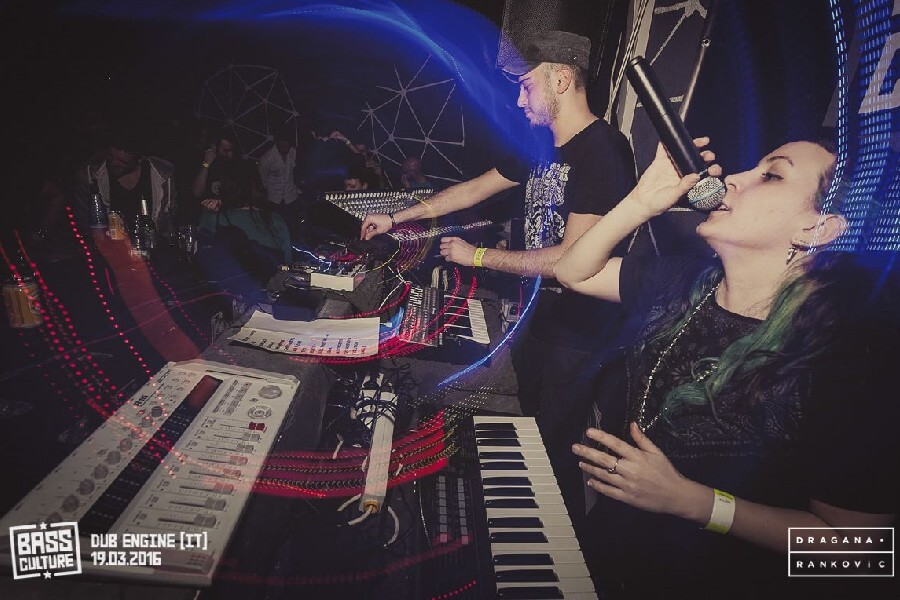 Dub Engine is a duo from Italy, spreading psycho-steppa, hypnotic music across the globe.  They are known to add character to their music, by adding layers to their dub tracks such as female live vocals which isn't the traditional dub style. This brings a uniqueness to their sound, along with live instruments being used throughout their set to add an extra intense psychedelic layering.
The energy they have brought to Malta and the dub community has been particularly special for the Bass Culture crew, whilst sharing with us their intense yet humbling personalities and music.
8. Mayd Hubb – Faithful activist of the French alternative dub scene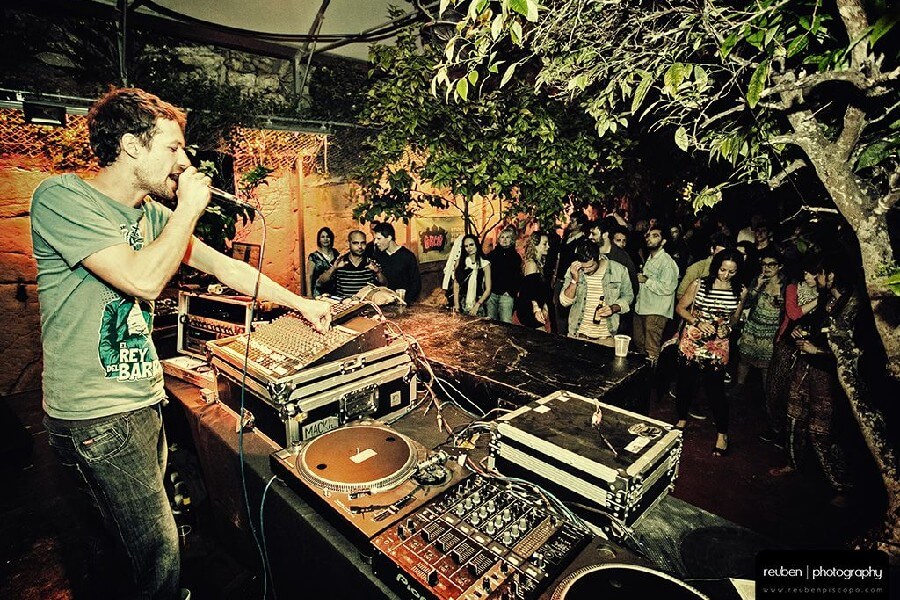 Coming down to perform twice in Malta, and also being the second artist Bass culture ever brought down, Mayd Hubb has made its mark on the Maltese dub community. 
Nowadays, they form part of a duo named Blaze, which falls under the electronic genre. The amazing performances done in Malta and the connection made with the Bass Culture crew has been one that will remain cherished by the community and dub lovers.
9. Alpha Steppa – Powerful, conscious, and uplifting dub, reggae, and bass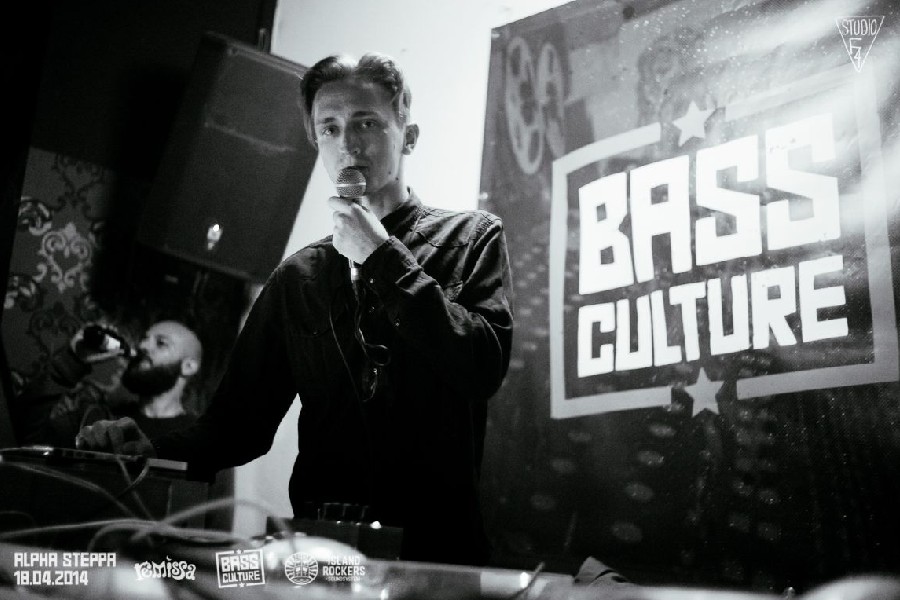 Alpha Steppa is not only a globally loved music producer, but has also had a huge personal influence on Bass Culture in their formative years. 
"A talented artist and a beautiful human being" is how the Bass Culture crew describes Alpha. "He fell in love with Malta and always gave his all to the Maltese crowd".
He has proven to be an innovator who has a modern approach to his sound, with a heavy influence from traditional dub roots. 
10. Mala – Pioneers within the UK dubstep music revolution 
One of the biggest Dub acts ever brought down to the Maltese islands in collaboration with the FDM crew, is Mala. He's a boundary pusher who can't fit into a single box, making him an exciting artist to see live. Mixing in the sounds of dubstep and meditative bass, he refuses to settle for the norm, taking his audience on an out-of-world music journey. 
Bonus: Matt Dorin
Bass Culture could not close this list without mentioning the talented Matt Dorin from Aftrwrk Prod Management. Even though Matt is not an artist himself, he has been instrumental in making big things happen for the Bass Culture crew, with a lot of support from the entire dub community in Malta. 
Matt is the current manager of some of the big names mentioned on this list such as Alpha Steppa, Tetra Hydro K, Panda Dub, Dub Engine, and others.
"We have learned a lot from him, we also played at Nologo in France because of Matt, so he is definitely a highlight in the Bass Culture history books."
What's next for Bass Culture Malta?
As Bass Culture Malta celebrates their 10-year anniversary, they are prioritizing bringing the artists and the dub community in Malta closer together. They will continue to diversify their international artist database, and continue to educate the ever-growing dub scene in Malta to the unique sound of dub across the globe.
The next Bass Culture event on 23rd of July will bring down UK MC Parly B.
They have also shared with us that a big event is currently in the works for the 3rd of September, which will be their official 10-year celebration event.
This will also be their last event of 2023, so mark your calendars and get ready to dance in a sea of bass from the dub and bass masters of Malta. 
Bass Culture Mala Socials
Images Courtesy: Bass Culture