Reggae legend Randy Valentine spoke with us ahead of his arrival in Malta to play out NYE in true Reggae style.
Randy Valentine high profile booking
Currently running a beach-side bar in the home of reggae, Jamaica, Nicki of the JUULS reggae brand returns to the island, bringing with him a high-profile booking from London.
There are a plethora of events this NYE leaving the confused party-goer drunk with the choices being thrown at us.
However, if you are a lover of reggae we highly recommend you go and check out the one and only Randy Valentine.
Thanks for taking the time out to chat with us.
"You're welcome. It is kind of you to allow the exchange, Gratitude".
There's certainly a buzz from the local reggae scene that you will be returning to the island and taking us into 2020.
"That is beautiful, there is anticipation for what InI does. I can assure you that it will be like all other times when we connect, pure organic energy".
What are your thoughts on the Maltese reggae scene?
"To me, reggae is a frequency a thought pattern, or a way of being".
"It's the people and the energy in the atmosphere. Moments that will always hold a place with me. I'm looking forward to experiencing more".
A passion for nurturing talent
Tell us about your roots, what inspired you to make music?
"The sounds I utter are inspired daily by every breath and every encounter. Love is inspiring, Life and all its cycles are my personal bicycle. Traveling and meeting beautiful people has been the most rewarding".
You formed a part of J.O.A.T in London would you like to tell us about this collective?
"J.O.A.T. was the production team I worked with as part of a group in music".
"We spent years working with different creatives developing their talents and feeding their passion for greatness".
"A few of them are currently TOP Chart runners in the UK".
"With all the experiences I gathered over the years, I decided to establish TROOTS Music which holds the ethos "create a space for creatives to create". A dedicated team that is passionate about nurturing talent and keeping inspiration alive".
You're a leading voice in modern roots reggae, so we must ask, are there any artists you would recommend to us that are on the rise?

"Yes, many beautiful and talented ones are on the come up"
"I have a friend called Teshay Makeda she's doing RootsSoul beautiful Omega Energy, RTKAL out of Birmingham, CLAYE, KIngMasTheRas, RUNKUS, EESAH…and the world all over is filled with inspired minds ready to partake in this wondrous journey".
Wu-Tang-Clan & Major Lazer
In 2015 you featured on Major Lazer's No 1 album peace is the mission, with the track roll the bass giving you the opportunity to explore different genres of music. How was that experience?

"I must say that's not quite accurate. (oops let's run this anyway")
"Living in London gives you the opportunity to experience a plethora of music like no other city that I've known".
"I've been working on grime, house, techno, baseline, DnB which is one of my favorites, and EDM".
"When Major Lazer made the request it didn't feel like foreign territory. In fact",
"I felt quite at home given that the concept was about recording a DubPlate as a single".
"Would you like to tell us how you got involved with Wu-Tang Clan on their secretly recorded album, Once upon a Time in Shaolin.
Nope. Haha".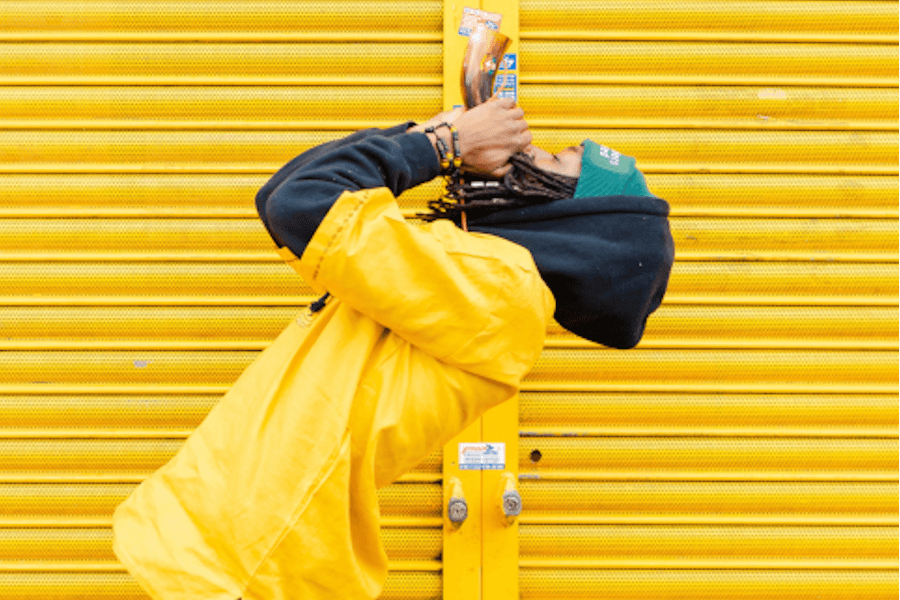 Do you prefer collaborations or solo work?
"I love sharing energy with people".
"This interview is a collaboration. A good one might I add".
"I've worked with a lot of different caliber and styles of artists over the years. Located in the archives is a folder marked "Features" and it currently has thirty-seven collaborations inside. (Yet to be released")
What does 2020 look like for you?
"My main objective for 2020 is to release my best recording project yet".
"A self-composed album entitled EXPANSION. I also hope to dedicate more time to the artist development project "TROOTS Music" and aid in the process of bringing forward the next generation of sound".
RSVP To see Randy Valentine live on NYE
Randy Valentine Social
Images Courtesy: Randy Valentine