Jamaican-American musician Stephan Marley recently released his fifth album, Old Soul. It is a musical feast with a diverse palate that blends cultures and genres.
Stephan Marley is back after a 7-year hiatus
Popularly known as "Raggamuffin," Marley's Old Soul is his first full-length album since 2016.
The album has original compositions, reggae rarities with deep personal meanings, and classics that the artist reimagines.
A sweet album that strives to be genre-fluid
The multi-genre album was made to create new sounds, something one can't put a label on. "I refuse to be put into any category. I am inspired by everything," Ragga said. Old Soul therefore is a beautiful culmination of reggae, ska, and classics.
It's a departure from Stephan Marley's previous reggae repertoire and shows more of his soft, bluesy, and acoustic side. Old Soul explores soft, sentimental topics like love, family, and life, showing his artistic depth.
Stephan Marley joined hands with some of the biggest names for Old Soul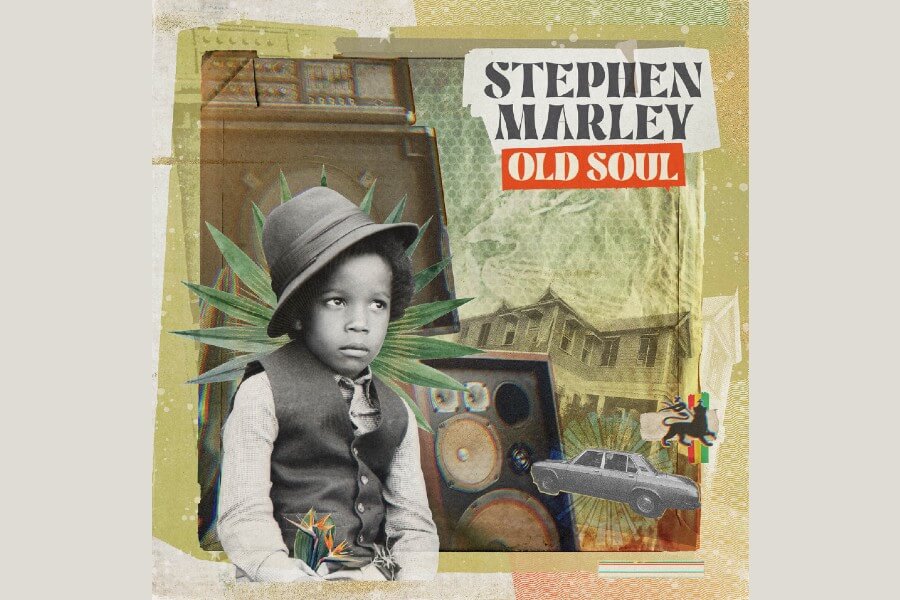 The 8-time Grammy award winner's album has multiple guest slots that include Eric Clapton, Grateful Dead's Bob Weir, Jack Johnson, Ziggy Marley, Damian 'Jr. Gong' Marley, Buju Banton, and Slightly Stoopid.
As a tribute to Joe Higgs, his father Bob Marley's mentor when he was young, Stephan Marley joined his brother Ziggy Marley in the song 'There's a Reward.' Damian 'Jr. Gong,' meanwhile, was featured on 'Cast the First Stone,' a powerful and thought-provoking tune in the album.
The album has some Bob Marley and Eric Clapton songs, like 'I Shot the Sheriff' with lead guitar from Eric Clapton. There's also "Standing in Love," a beautiful reggae ballad from the sweet rocksteady era with Kyle McDonald of Slightly Stoopid.
The album also features Frank Sinatra's 'These Foolish Things (Remind Me of You)' and The Beatles' 'Don't Let Me Down,' both with Marley's unique twist.
'Winding Roads,' the final track, was recorded in Bob Weir's TRI Studios with the Wolf Bros Band. It is the only song on the album recorded with a full band.
A pandemic-born gem
During the COVID-19 pandemic, Stephan Marley set up a new studio on a remote family farm. With an ensemble of binghi drums, bass, acoustic guitar, and flute, he held jam sessions every night in the converted garage. The major chunk of Old Soul was recorded during these unplugged sessions, thus creating this lovable album.
Opening at No. 10 on the Billboard Reggae Albums chart, Old Soul leans into Stephan Marley's strengths as a live performer and his knack for spontaneity. But it also opens up a whole new dimension for him as an artist. The album shows his evolution as an artist and is a fantastic nod to his powerful lineage.
Stephan Marley is currently on the 'Old Soul Tour Unplugged 2023' with over 19 dates across the US. The tour has Mike Love to open on select shows.
Looking for more reggae music?
Check out our dedicated reggae music section here.