Here we highlight our seven favorite techno artists playing at the return of GLITCH Festival from 13-16 August. Taking place on the island of Malta, the festival has been constantly improving its lineup every year.
It wasn't easy to pick our seven favorites out of the slew of fantastic techno acts, but here you have it.
1. Amelie Lens, techno queen coming to tear open the universe
From our experience, Amelie Lens doesn't mess around. The last time we saw her was at EXIT Festival 2019 where she gave the 8AM crowd in Novi Sad a piece of her mind. Do your techno loving soul a favor and see Amelie's return to GLITCH this year.
Expect heavy hitters, unrelenting beats and new tracks from her latest In My Mind EP released earlier this month.
2. Cici, the multi-genre, rising talent from the underground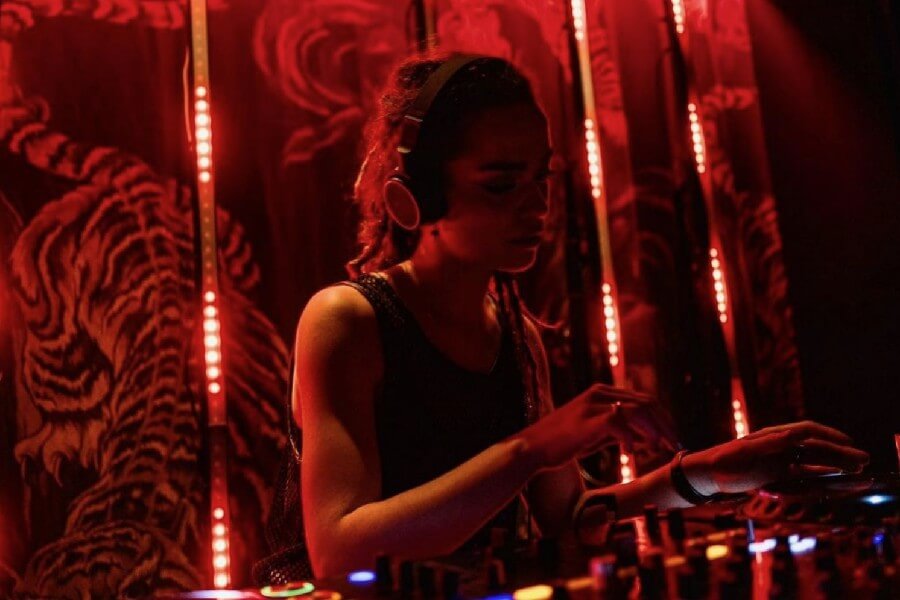 We are very happy to see Cici on the lineup of GLITCH Festival this year. She is a versatile DJ playing techno, house, psy and dubbed out downtempo. We found out about her through her Mixmag set and were sold from the very start.
Although not always techno, we recommend that you discover her chilled out series called Curiosities on openlab.fm, an Ibiza based radio station.
We are not sure what to expect, so we leave the benefit of the doubt – it will likely be a harder set being at GLITCH and all. However, don't be surprised to hear a few breaks thrown in here and there, Cici is not shy to do so.
3. Dax J, the 21st Century prince of darkness at GLITCH Festival
There are a few reasons why Dax J is on this list. Firstly, he brings underground techno vibes that Satan would be proud of. Second, every time he plays GLITCH he shakes the house to its core. It definitely was one of the highlight sets of the pre-pandemic GLITCH festivals.
What to expect after several years away from Malta, a maddening world order and a slew of new releases in March and April? We have a few ideas: mayhem, disorder and bliss.
4. I Hate Models, hard and heavy hitting GLITCH Festival favorite
Not the first time I Hate Models has played in Malta and it won't be the last. Locals love his hard and heavy style of techno. The last time we saw him was at Kappa Futur Festival where he set fire to our feet. The techno was so left field we nearly confused it with psy trance.
Expect to have that constant urge to grab your phone and hit that Shazam button. I Hate Models has quite a few tricks up his sleeve. Also, great dance moves behind the decks.
5. Palms Trax, pure class behind the decks
We have been listening to Palms Trax for ages. He's a master at techno, but also breakbeats and other colorful sounds and emotions. He's recently played Melt Festival in Germany. This is not his first GLITCH and with that being said, expect him to know the crowd.
We have seen him on multiple occasions, and we were never disappointed. Expect a set from someone who is very well educated in the dark arts from the UK to Berlin with experience worldwide.
6. Reinier Zonneveld, from melodic to acid techno
Having recently seen Reiner Zonneveld play at Kappa Futur, we are confident that he will be one of the top acts of this year's GLITCH Festival. As we mentioned in our previous article, he plays music for the end of the world.
Expect something between deep melodic tracks reaching into the depths of the realm of pounding acid techno.
7. Sean Rickett, versatile GLITCH Festival veteran
We often talk about Sean Rickett as one of our favorite DJs. Hailing from Malta, we love him for his versatility to play multiple genres of underground music, all with great skill. And trust us when we say Sean knows how to crush a techno set – you can listen to his 2018 performance at GLITCH here.
We've been blown away at Sean's previous performances, so we can only recommend. Expect the heavy stuff paired with stellar mixing that only deserves applause. That is why we were not surprised to hear it will also be Sean's Boiler Room debut. No better way to enter the GLITCH.