What makes psy-trance so special? How do producers bring such complex sounds to the dancefloor? Click to find guidance from a psy-trance wizard.
With guidance from veteran psy-trance producer Interconnekted, we delve into the essence of the psy-trance ritual. Interconnekted AKA Gilly, also offers music production tips for budding producers out there.
Defining the psy-trance ritual
Psychedelic trance (or psy-trance) can be considered the most welcoming of fringe subcultures. Gilly can confirm, having been in the scene for the last two decades.
He went to India in 1998 where he showed up on a Goa beach, in what seemed like a different world. His psy-oriented travels brought him to Australian bush parties and a stint in Thailand before returning to Malta to open a studio.
"Psy-trance is a ritual, a gathering of beings on a dance floor celebrating the dance of life, out in nature, often involving the use of psychedelics".
Clarifying about the requirement of taking psychedelics and still being able to enjoy psy-trance, "once you've gone through the ritual, psychedelics are not a requirement. In the end, music is the language of the soul".
Let's have a closer look at that language.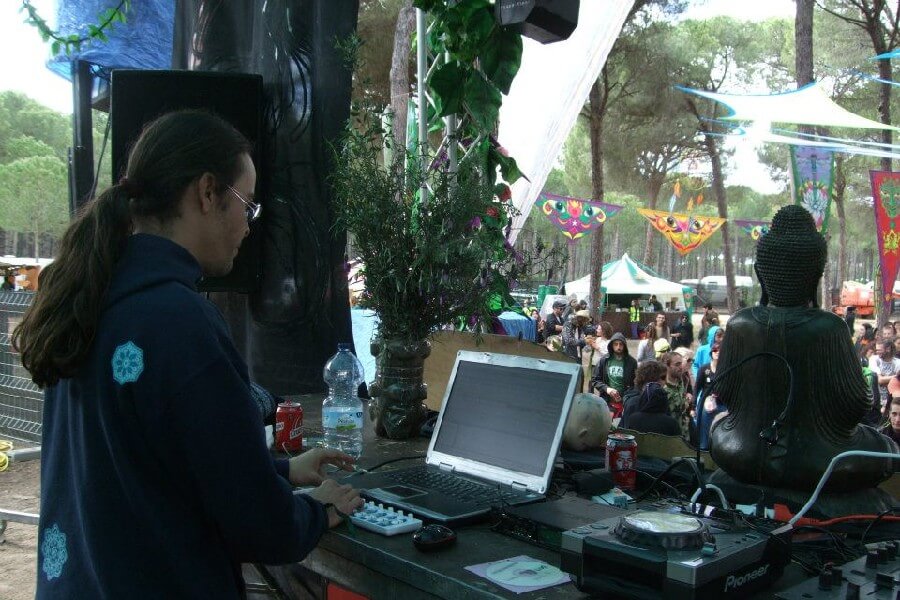 What kind of music does Interconnekted produce?
Interconnekted touches two sides of the psy-trance spectrum: psy-trance and psy-chill. Despite the massive differences in tempo, the common denominator is the creation of a psychedelic space.
"I play old school psy-trance sounds mixed in new ways. My music is made for twilight, between light and dark, more on the melodic side."
When Gilly produces, it's not uncommon that he uses up to 50 layers of sound. He says it's about creating atmosphere and a space for people to connect.
"Any music that is made using heart, love and passion will sound special because it will make your soul dance".
For Gilly, a producer with a background in many types of music, dance music remains a ritual when people get into a trance. Whether it's at a festival or at an illegal rave, he feels that he is guiding people.
As a DJ, Gilly would enter this sort of "spirit mode" where he would feel one with the people "guiding them into many beautiful healing moments of dance trance ritual. The whole idea of the psychedelic dance is to unite the people and to make them feel oneness, that is were the healing starts."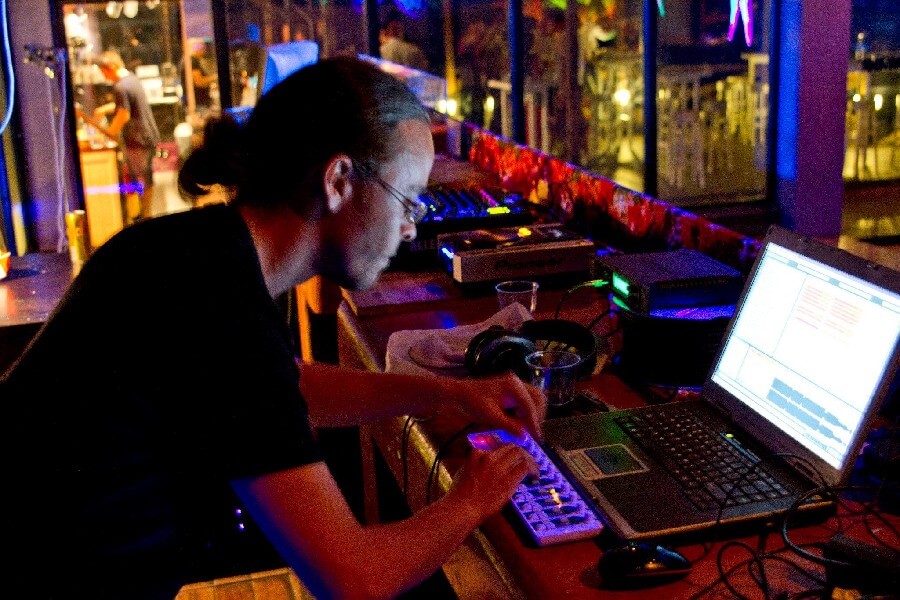 Pro psy-trance advice
"Today it all sounds the same because of presets," thus Gilly recommends learning the trade of production.
"Learn how to make your own music to sound different. Do note it will take time. It generally takes 10 years for that unique sound to come out. For me it took 25 years to get it"
"The music you make will reflect your inner self. Keep doing it until it makes you dance inside. Don't rush, enjoy production, do it for the love, not for the fame. And if someone likes your music, it's a blessing".
Music that makes Gilly's inner self dance:
Psytrance: Space Cat, Infected Mushroom, Logic Bomb, Hallucinogen, Cosma, Silicon Sound, Frequency Surfer, Braincell, Heterogenesis
Psychill: Shulman, Sphongle, Avaris, Tengri, Carbon Based Lifeforms, AesDana, Solar Fields, The Flying Mars
He also recommends using platforms such as Bandcamp to disseminate your sounds. He tells us that he used to work with labels but stopped, as there was no return for the music he produced.
Lately he has been using Spotify to upload some of his older tracks.
Any of his new music you will not be able to hear online. Playing in front of a crowd, he loves to play unreleased tracks. It's music that is not for sale, but for the ritual.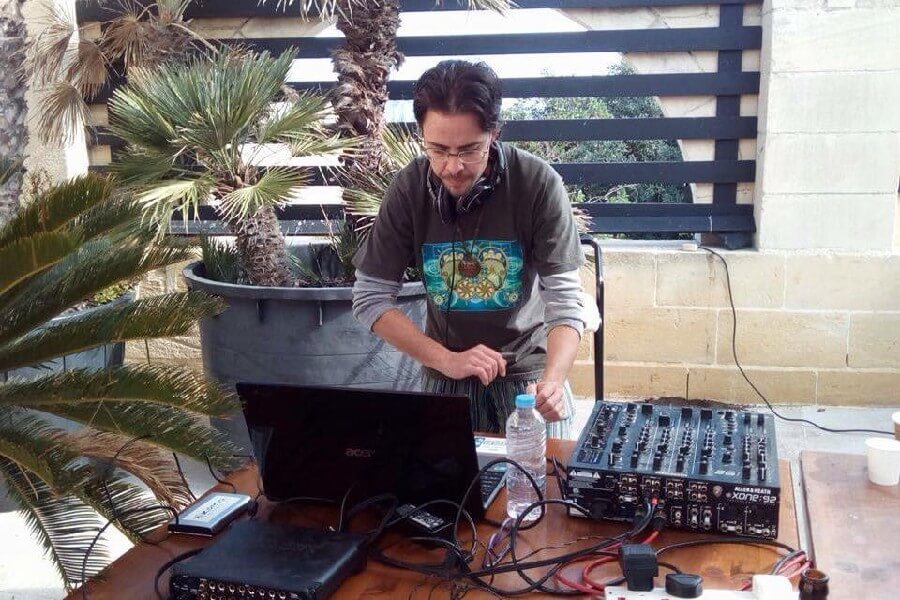 Production lessons by Interconnekted
After years of playing in the bush, beaches and cliff-side raves, Gilly wants to share his passion with budding DJs. He now offers a music production course to promote hobbies that make people feel good during these trying times.
"My music production lessons at the moment are limited to courses."
"I just finished a 9 lesson course on music production for beginners, but will be making some advanced lessons as well as another course this year. Sacred Space Studio page on Facebook is where I normally update my courses. I will be probably also making some online lessons over Zoom".
A nifty psy-trance USB special
In line with his belief of limited releases of music material, he is offering his tracks on USB.
"I recently released my USB stick with both Interconnekted & In Spirit projects on it. It includes all my previously released music and some new tracks as well. Money made from this project is to upgrade my studio to a modular setup".
Interconnekted Socials
Support Interconnekted by buying his USB here
Bonus section: here is his Gilly's production setup:
Dell G3 Gaming Laptop – Quad Core I7 with 16 GB Ram running my DAW Bitwig Studio V3
MOTU Ultralite Audio Interface
DynAudio BM6A Studio Monitors
Elektron Analog 4 – Analog Synthesizer
Roalnd FA06 – Digital Synthesizer/ Midi Controller
Eventide GTR4000 Ultra Harmonizer FX unit
Korg NanoKontrol 2 midi controller