If you are having trouble calibrating the sound coming out of your headphones and your speakers, look no further.
SoundID Reference from Sonarworks solves an age-old problem for sound engineers, producers and anyone working with sound recording, mixing and mastering.
SoundID Reference is a speaker and headphone calibration software delivering consistently accurate studio reference sound on all speakers and headphones. They have a solution for anyone looking to have the perfect sound.
This software makes sound uniformly "flat" over many outputs. That means whatever you are listening to on your headphones will sound the same on your studio monitors.
Below we present the benefits of using SoundID Reference for music producers and audio engineers.
So what's the problem with your sound?
Every solid product inherently solves a problem. Well, the problem here is that every pair of headphones or speakers have their own specific sound.
It's called "sound coloration" and it explains why we all favor different equipment. A certain headphone or speaker might sound better with different types of music or we might have to mess with the bass, middle or treble to make it sound better.
For anyone creating, mixing or mastering, you want to be sure that the sound you hear is the same after the studio, file translations and playback. SoundID Reference solves this brilliantly.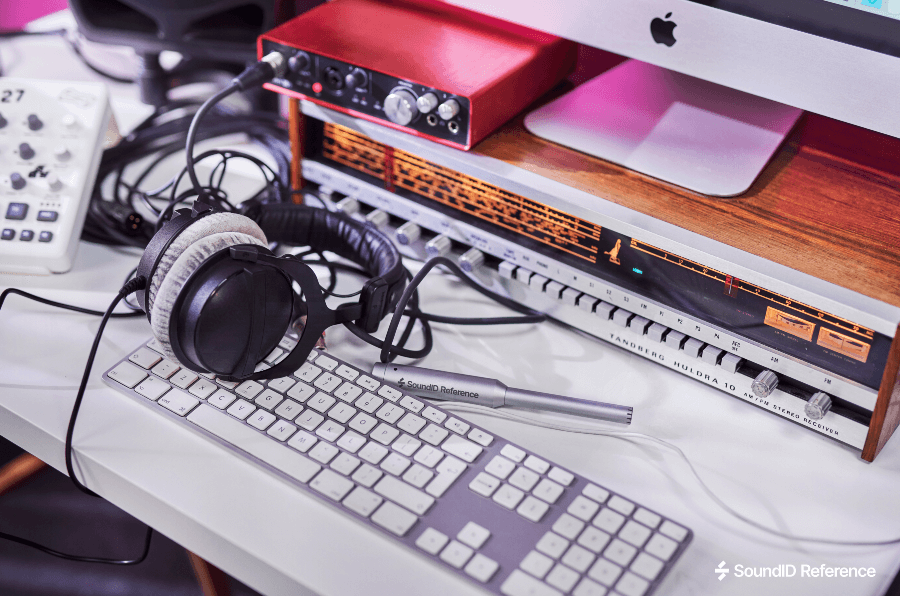 SoundID Reference – a dream for an audio engineer
The purpose of this product is to make your room with your speakers or headphones sound "flat". That means without any sound coloration to help you hear what you are doing with your record or mix.
It's to hear what balance (volume) should be between each instrument. It helps determine what kind of EQ adjustment you should make for each instrument or vocals, or any other sound.
SoundID Reference effectively eliminates all sound coloration. It sets the frequency response of your speakers and headphones to be completely flat across all audible frequencies. Although, you may ask that if this likely isn't a new problem, how did they solve it before?
Can't you do it yourself?
Back in the day they did it themselves. Sound engineers of the 1970s knew their speakers extremely well and had extremely well-trained ears. However, there is one good reason why this cannot be applicable to today. It's the fact there are so many more speakers and different sound outputs. It's impossible to keep up with all the new audio equipment available on the market.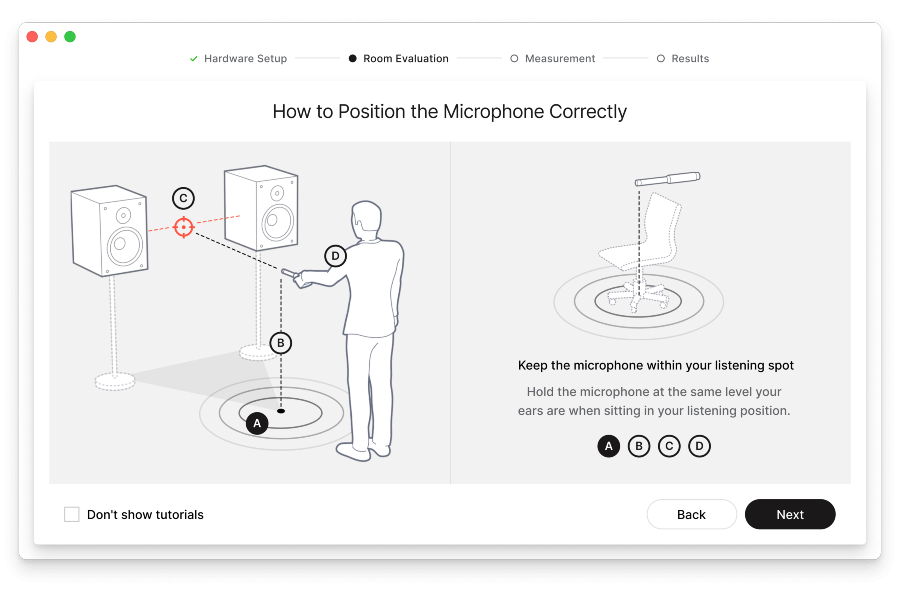 So how does it work?
For headphone users, you find and choose your headphone model from their library.
For your speakers, you calibrate your speakers using SoundID Reference individually calibrated measurement microphone available with the premium package. The software then guides you on calibration to determine the frequency response of your room and speakers.
After that, you run the app or software on your DAW and you're ready to go. It's the simplicity and effective nature of the system that has earned Sonarworks' much success.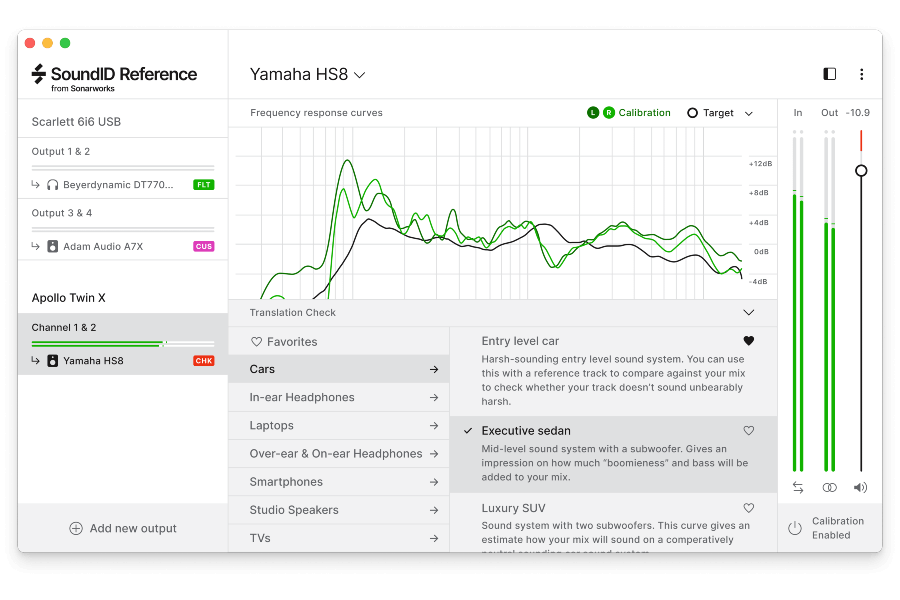 Other features for the audio engineer
In addition to their main product, there are other notable features we'd like to highlight.
Custom arrangements can be set to the target curve in real time depending on the needs of the user.
There is also SoundID Reference's mix check feature, which allows you to simulate your mix on many devices such as laptop speakers, car speakers and many more. Up to 20 predefined simulations allow to check the mix in different listening environments, such as sedan speakers.
References for SoundID Reference
It's used in over 100,000 studios globally, including many Grammy-Award-winning engineers recording A-list stars (like Lady Gaga, Madonna, Rihanna, Adele, Coldplay, and more).
Here are some of the notable and well-known users of this product:
Marc Urselli, 7-time Grammy Award-nominated, 3-time Grammy Award-winning engineer, producer, mixer, sound designer.
Glen Robinson, award winning producer, engineer and mixer can vouch for Sonarworks' product. He has four decades of experience working alongside artists such as Keith Richards, George Martin and Sting. He claims that there is no need for the $3,000 per day room, especially if you've got a calibrated room and know your speaker.
Aamir Yaqub is a Grammy award-winning mix engineer. He uses SoundID Reference to guarantee a perfect studio sound, specifically when he is working studio rooms outside of the ones he's used to working in.
Ariel Borujow who has worked with the likes of Mac Miller and Madonna, told SoundID Reference that with their product he finishes his mixes in a quarter of the time.
Shall we go on?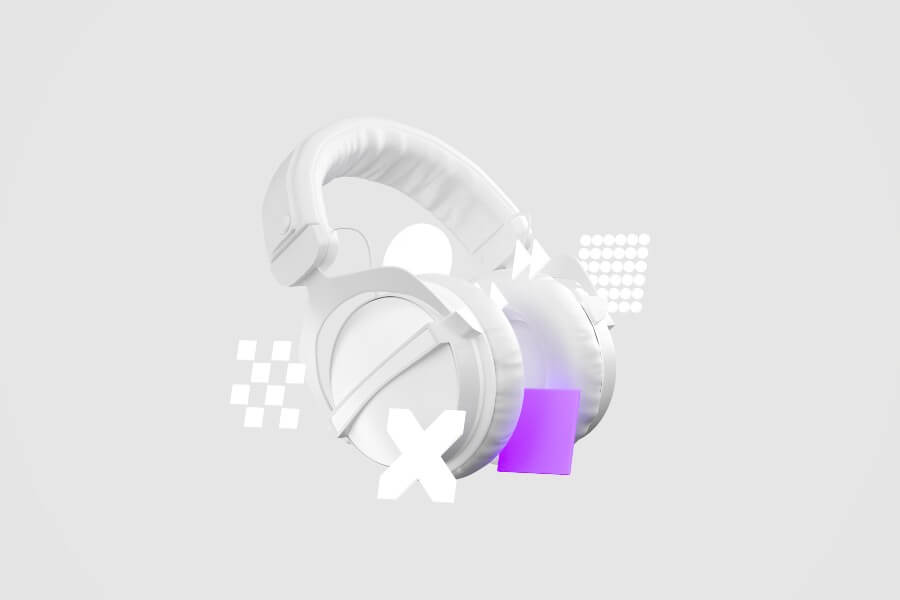 Bonus gear for the audio engineer
So, SoundID Reference can be paired with a few other products such as the microphone (recommended with the purchase of the software) and headphones.
On their website they are offering two brands of individually calibrated headphones from Sennheiser and Beyerdynamic.
You can find them here.
The future of sound
The company is on its 5th version of the software and sound engineers are hearing the difference on their final mixes. We expect this to flatten the playing field, resulting in many more people releasing well-mastered audio in future that is already here.
All links to Sonarworks are affiliate links that help generate funds for Underground Sound.