It's Sunday morning, make some tea, kick back and relax. Click to here to find four Anatolian Rock bands that you can discover.
Anatolian Rock – folk and oriental feel
Also known as Turkish psychedelic music, Anatolian rock is a hybrid genre fusing Turkish and American elements. Its use of folk elements creates a strong oriental feel when hearing its songs.
Anatolian rock finds its roots through various waves of pop that have hit Turkey along the years. Essentially, when major Western bands such as the Rolling Stones, Led Zeppelin and The Beatles hit Turkey, the Turkish born genre slowly began to emerge in the music scene.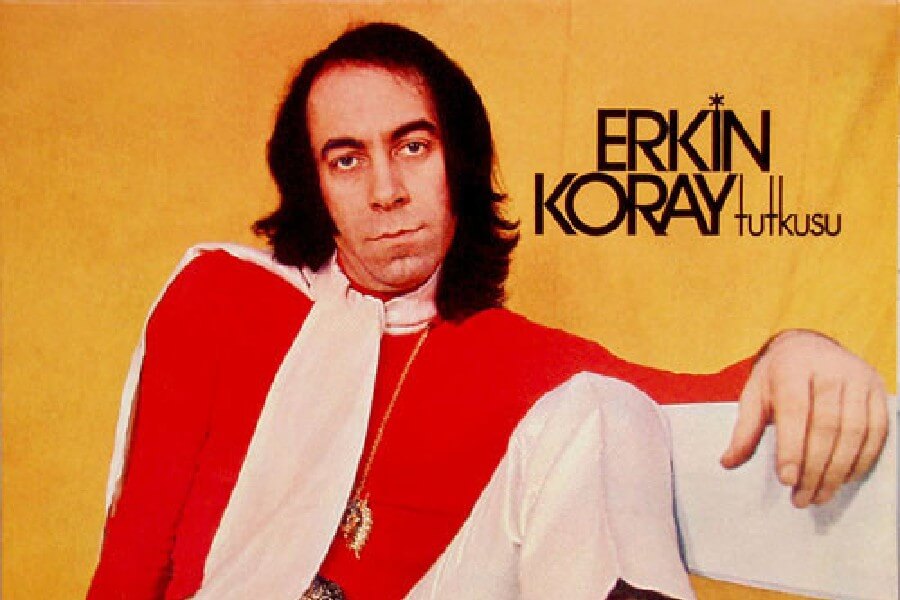 Erkin Koray: King of Psychedelic rock
One of the first artists to introduce Anatolian rock to the public was Erkin Koray. The Istanbul born artist is well known for blending typical Anglo-American elements with Turkish melodies and harmonies. This is what truly gives the genre that sense of Turkishness.
Watching Koray and the band's 1974 performance perfectly captures the mixture of elements used in Anatolian rock.
The band's patterned outfits and long hair also contribute to the psychedelic nature of Anatolian rock.
Being one of the first to play rock n' roll in Turkey, Koray is a prominent figure among the Turkish rock music scene. Koray and his band "Yeraltı Dörtlüsü" which translates to "Underground Quartet" are widely noticed as leading pioneers in the development of Turkish psychedelic rock.
Much of the band's work ended up on Turkey's top music charts with "Mesafeler" and "İlahi Morluk" being some of their best hits. The band's experimental music, distinct vocal techniques and psychedelic patterned style deemed them unconventional. Leading to their image being seen as controversial in the eyes of the monopolized Turkish media corporations.
Koray and his band found a solid platform to present their music as private broadcasters emerged in Turkey. However, the audiences were still slightly limited.
Anatolian rock today – Altin Gun
Perhaps you think that such a specific genre would have been forgotten along the years, however Altin Gun seeks to carry its existence forward. The Amsterdam based band's music will send electrifying sensations your way through their ancient blend of Turkish rock and psychedelic tunes.
Bassist Jasper Vershult founded the group as he discovered his love for Turkish music of the 70s. Altin Gun drew influence from artists such as Erkin Koray and slowly began to revive the Turkish music genre today.
Just like in Erkin Koray's "Cemalım" 1974 performance, Altin Gun also use various elements to create that psychedelic look. For example, at one performance at Pickathon you can see the members' choice of patterned and colorful clothes as well as the guys long 70's looking hair.
My Analog Journal
Established by Turkish born music producer and DJ Zak Erlat, the YouTube channel "My Analog Journal" has a variety of playlists. Each contains a wide choice of gems and organic grooves. Basically, Erlat is well known for carefully selecting tracks to send you back in time. Among his various playlists based on USSR Jazz, Afro-funk and Japanese city pop is his CBS: 70's Turkish Anatolian Rock Vinyl Set.
Anatolian Rock Revival Project
Anatolian Rock Revival Project also preserves pieces from Turkish rock history for present day listeners. Their carefully selected tracks are the perfect fuse of Turkish rock and psychedelic sound. Plus, each of their songs has a pairing with a multicolored and eccentric image.
Their vibrant looking video images make you feel as if you're joining the selected artist on a trip as they sing and play their songs.