C-Lance is a beat producer within underground hip-hop who has been creating boom–bap and hardcore rap beats for over a decade for some of the biggest names in the scene.
Boom–bap & hardcore beats
Boom-bap is a subgenre of hip-hop that came about in the late 80's and early 90's. Originating in New York the genre uses hard hitting beats and street focused rhymes.
Hardcore rap on the other hand was born in the early 80's through rap battles and cyphers. Again in New York which then spread West towards Philadelphia. Hardcore rap has been said to have given birth to gangsta rap.
This is due to the sounds and lyrics that are closely associated. However, the term "gangsta" has been popularized by the mainstream press as the genre gained in popularity over the years.
Unfortunately, due to the tightening of copyright laws worldwide Boom-bap went into a decline.
This is mainly due to the amount of sampling that's used in the genre to enhance a simple drum beat. The bedrock of boom-bap beats are minimalistic, so samples are used to add flow and tempo to a song.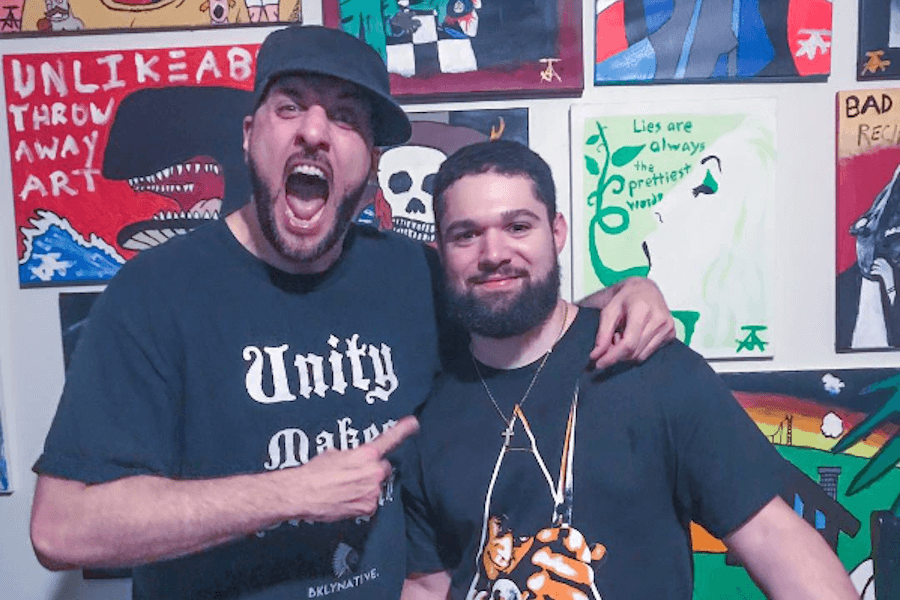 C-Lance and the big name collaborations
C-Lance has been creating his unique sounds for the likes of R.A. The Rugged Man, Ill Bill, Madchild, Snak The Ripper, Jedi Mind Tricks and much more.
With an already impressive resume he continues an upward trajectory. Recently he has teamed up again with longtime friend and underground artist Merkules for his latest track "In My Sleep" featuring The Game.
C-Lance has always had a passion for hip-hop. He started from a young age when he would go to the record stores to pick out hip-hop albums with his older brother. However, it wasn't until college that he started to produce his own beats.
His recipe for success has been by playing it smart to grab attention. Releasing high quantity and quality beats over the years has been an astute measure.
Having a calculating mindset to the moves that he makes has allowed him more chances of landing on multiple projects. Whilst at the same time adding connections to his ever-growing network.
C-Lance first got his name out by sending a production to the former member of hip hop group Army of The Pharaohs – Doap Nixon.
This move proved a success. When only a few weeks later C-Lance found himself talking with underground hip hop legend Vinnie Paz. The Sicilian-American lyricist who formed Army of The Pharaohs, Jedi Mind Tricks and Heavy Metal Kings. At the time Paz was working on a solo record and wanted to hear more of what C-Lance had to offer.
Dark emotion and brooding bass
C-Lance is known for creating and capturing a dark emotion. This goes hand in hand with the familiar story that hip-hop is built on. That of poverty, crime, and hardships that often leads to questioning "the system" through socially conscious lyrics.
Making use of minor chords, brooding bass, and eerie ambient effects C-Lance gives off a vibe that helps communicate a feeling of struggle.
A combination of ominous, and eerie cinematic beats. Coupled with the verses and videography of the emcees that C-Lance works with transport the listener into their minds as they depict the struggles of ordinary people.
Hardware & software
C-Lance uses FL Studio 11 a software production environment. FL 11 allows the user to compose, record, arrange mix, master, and edit.
He also makes use of Kontakt by Native Instruments. Kontakt is an industry standard sampling platform that gives the user a library of 55 + GB of detailed and expressive instruments to build instrument options.
Finally, C-Lance uses a Maschine Mikro. The Mikro helps him piece together and play his sounds and effects that make up his soundscapes.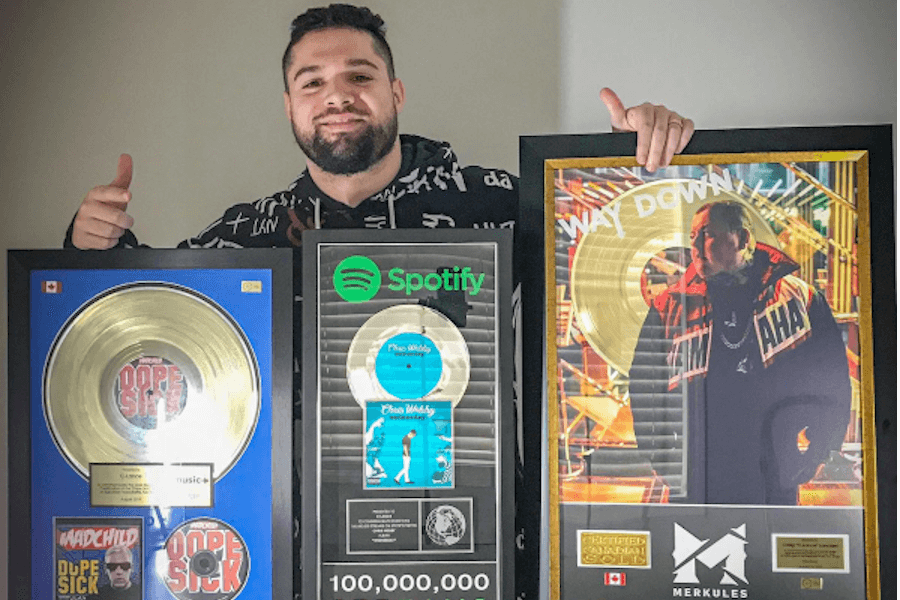 Notable successes
After more than a decade of hard work the fruits of his labor started to show. Two years ago he received his first gold plaque for his work with Madchild on his debut solo album "Dopesick".
This award was certainly not his last when he went on to earn two more. One with Merkules for "Way Down" and another for his collaboration with Chris Webby after gaining 100 Million streams on Spotify
C Lance Social
For credits or removal of images please contact us on info@undergroundsound.eu
---