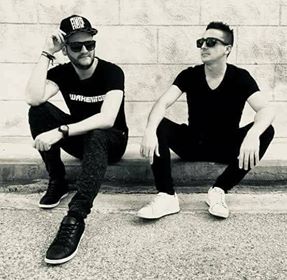 22 Oct

DEEZTWO – Progressive Duo to play Zombie Apocalypse 2019
Dani Bee and Dave Zee are DEEZTWO. They represent two of Malta's fast rising progressive DJ acts.
Expect them to hit Tigullio's sound system hard for this year's Zombie Apocalypse on November 2nd – allow us to explain why.
Having garnered a local following over the last two years, DEEZTWO are often been seeing playing with some of Malta's most sought out acts including DJ Ruby and Miss Roberta. You can find DEEZTWO spinning at Playground until late, with their unrushed, ethereal style that gives you a looming feeling of something big on the way – an unstoppable momentum.
They touch on mainly on progressive and techno stylings, however it's best to let the music do the talking:
Dani and Dave have been mates since secondary school. This 18-year bond was extended into music when they both started to study DJing.
Emerging with the knowledge they needed and with many years of persistence, they launched their first event "DEEZTWO & You" with resounding success. You've got to have respect for these guys for going out and getting what they want – as a team.
Speaking of teams, Kristeph, Shabab Khan and DEEZTWO are three acts that flow very well together – you can find them playing the same events and after parties. They know each other very well and seem to be almost interlaced. Come to Tigullio on November 2nd to see this in action.
So open your heart and let DEEZTWO lure you in. They will draw you close, close enough to get you comfortable – close enough to drop a massive tune on your poor, unsuspecting head.
Need more convincing? More tuneage below:
Find DEEZTWO and more at the Death Row stage of Zombie Apocalypse 2019
Nov 2 2019, Tigullio Clubbing Complex
Words by: Luc John Claude
Images courtesy of: DEEZTWO
"If they don't give you a seat at the table, bring a folding chair"