Miloman, a persona created by artist Claude Camilleri, is taking a universal stance on pop art through art shows, pop-up exhibitions, and visual experiences.
Claude's art journey started back in 2012, with 10 years of curating art exhibitions back-to-back representing both local and foreign artists. A successful artistic career can only happen through dedication, inspiration, and a whole lot of collaboration.
Global collaborations with Miloman
A lot of Claude's travels involved taking artists' work around the globe from Malta, to the UK, to even the US. Then 2020 came along. A year of lockdowns and travel restrictions.
This setback allowed him to sit down and doodle in his large quantity of free time, bringing the Miloman character to life.
The origin of Miloman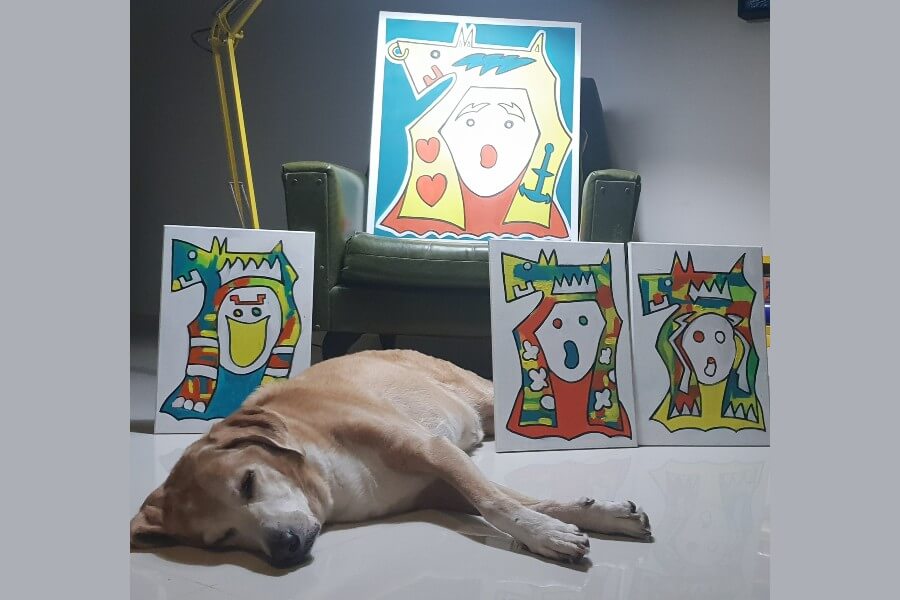 Miloman is a name taken from his late muse Milo, a rescue dog that was a big part of his journey as an artist and individual. 'Miloman' sounded like something straight out of Japanese Anime, so it seemed fitting and personalized.
Inspiration from everywhere
In today's world, Claude manages to draw inspiration from all kinds of places with people comparing his work to that of Keith Haring's, a pop artist, doodler and influential artist. Pop art challenges the traditional fine art world through vibrant imagery and everyday objects flipped into a new artistic meaning.
Influences may be from all around, but Miloman is subconscious and doodle art by nature.
Expression of universal art
Miloman is understood by all ages, from four to seventy-year-olds and beyond. Everyone takes away something different from art, and the broad age of Miloman's audience has only proved this.
Miloman was at Tigullio last November. Those who attended the last Zombie Apocalypse urban festival saw Miloman in the art exhibition hall. This character's adaptability to various entities allows people from all walks of life to be able to come together and appreciate such a unique and fascinating movement.
For the love of sketching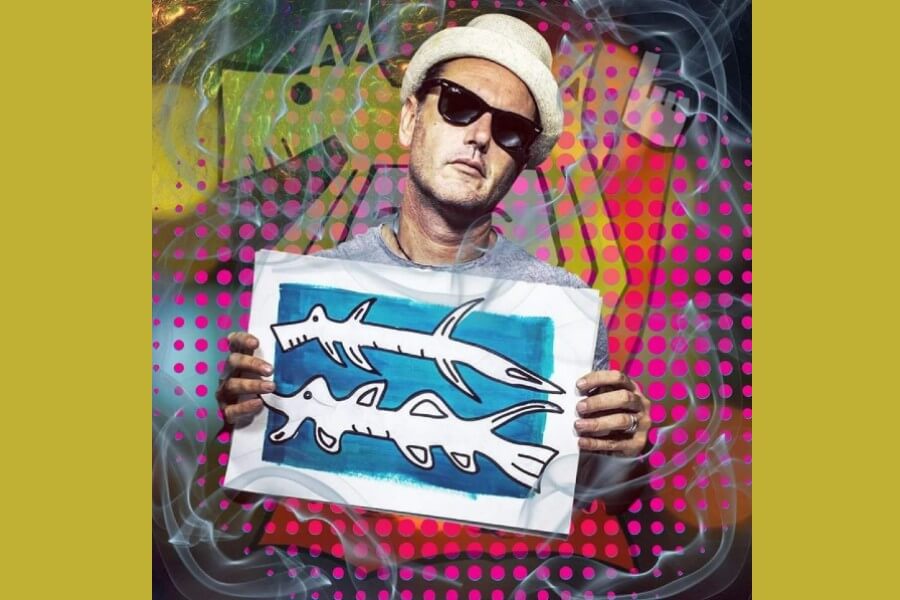 Miloman keeps his sketchbook with him every day. He dedicates free time to sketching, reverting to sketches drawn from inspiration of a subject or even just a shape. He stresses the importance of networking and connections to be able to collaborate and grow locally and globally.
He keeps his door open to any collaborative ideas or events.
"No matter the genre one decides to pursue, do it because you love it."
Malta's role in Miloman's story
It is no secret that artists in Malta find it hard to grow and pursue a full-time career in art. Miloman is very niche, which makes everything a lot more challenging.
What he thinks might help the local art scene in Malta would be to invest in local artists, support them, offer them spaces, and collaborate.
What is the way forward for Miloman and pop art?
Miloman's plan is to inspire the next generation. He pushes himself to keep growing into what is becoming a recognized pop art brand with fans and friends contributing in many ways, proving that together much can be done.
He was most recently featured in 'Money Magazine' to discuss such topics with a group of artists he works with. The headline reads 'The Future is Now,' showing how valuable pop art is today and might be for the future.
To inspire those in the art scene, Miloman shares a piece of advice: "The most important advice is to take action. Less talking, more action. Everything starts with a sketch."
The vision of is to bring people together and inspire creatives. He is here to connect to as many people as possible. "Pop Art stands out from the crowd. It is loud, vibrant, and it POPS."
Miloman Socials