Campsites are the heart of any festival and Boomerang Festival in Malta from 4-7 May is your perfect opportunity to camp, dance and kick back during the finest time of the year.
Taking place in the newly renovated Ta' Qali National Park, one of Malta's few and cherished green spaces, this 17+ event introduces new concepts to the local festival scene rarely seen elsewhere.
Camper friendly Boomerang Festival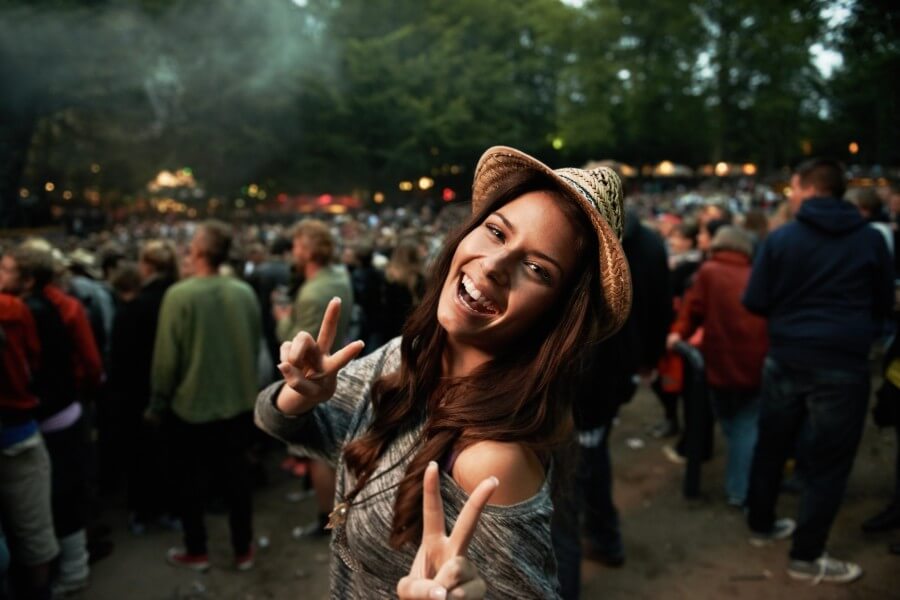 Why camp at Boomerang Festival? Here are a few big reasons:
1. Free drinking water for campers
Our favorite perk is free drinking water for all campers. Water is a basic human right worth its weight in gold – especially when you are four days into an event. We firmly believe all festivals should adopt this for the health and safety of their attendees.
2. Dedicated "Camper's Bar"
The next best thing for Boomerang Festival campers is the dedicated "Camper's Bar" exclusively in the camping area. It's a bar where camping ticket holders have access to 50% off of normal priced drinks. Recognizing that you are going to be attending a festival for four days, costs can easily get out of hand. For those serious about music that want to keep costs down, this is for you.
3. No tent, no problem
For those that don't have their own tent you can buy a fast pop up tent at just 59.99 from the campsite and keep it to use at your next festival. We've personally used pop up tents over the years to camp at festivals and we fully approve. Just be patient putting that thing back together!
4. Access to the venue before anyone else
Campers will have first access to the venue before any other attendees. This means that the festival on Thursday will be open for campers only from 11AM. In addition, those camping will have their own dedicated entrance throughout the festival, so no carrying your gear halfway across the grounds.
So what does the lineup look like?
Enter the Moon stage with reggae, funk, dub, psy & more from around the world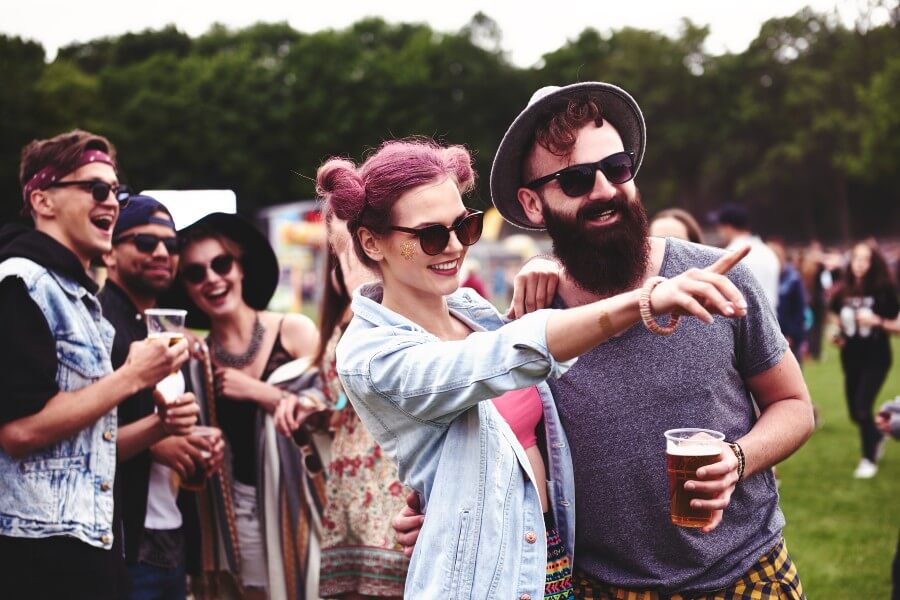 In this first year of Boomerang Festival there will be two main stages called the Moon and Sun stage. Every day the music will start from 2PM known as "wake up sessions" for campers to ease into their day. These serve as warm up sets for the evening shows.
Camper's only lineup for Boomerang Festival
The Moon stage will open on Thursday at 2PM to campers only. They can expect a whole day with some amazing acts. Campers will have exclusive access to:
Cafe Society Sound System, B2B2B featuring Trio Dockerbone, Dr. Zicotron & Tom Dev
Owen Jay, Batti Batti label owner and local techno institution
Alea Serraj, a genre mixing DJ arriving from Morocco playing 3-hour set
Job, Malta's recognized record collector from Fungus Record's Espionage
Gorgobot, a blender of downtempo, house, electro and world beats
Hello weekend – Moon lineup from Friday
Friday the festival is officially open to all ticketholders. You get a warm wake up at 2PM from Shay Who, the leader of all things afro on the island.
Friday is also the day when Bass Culture will be putting the "boom" in Boomerang, bringing none other than Weeding Dub from France, marking 10 years from his first appearance on the island. Always a special one with these guys.
Saturday features a warm up by Exotica Radio from 2PM, a Portuguese DJ running a world radio station from Malta. For the rest of the day you can expect the following:
Tupimambo & ULULO from Portugal, the latter celebrating their international debut in Malta
Mundo Muzika, intercultural spinner who will be playing various sets on the night
Tom Excell, orchestrator of Nubiyan Twist, co-founder of Onipa and Chief Rockas
Ozric Tentacles, a psychedelic rock-trance act closely associated with Glastonbury festival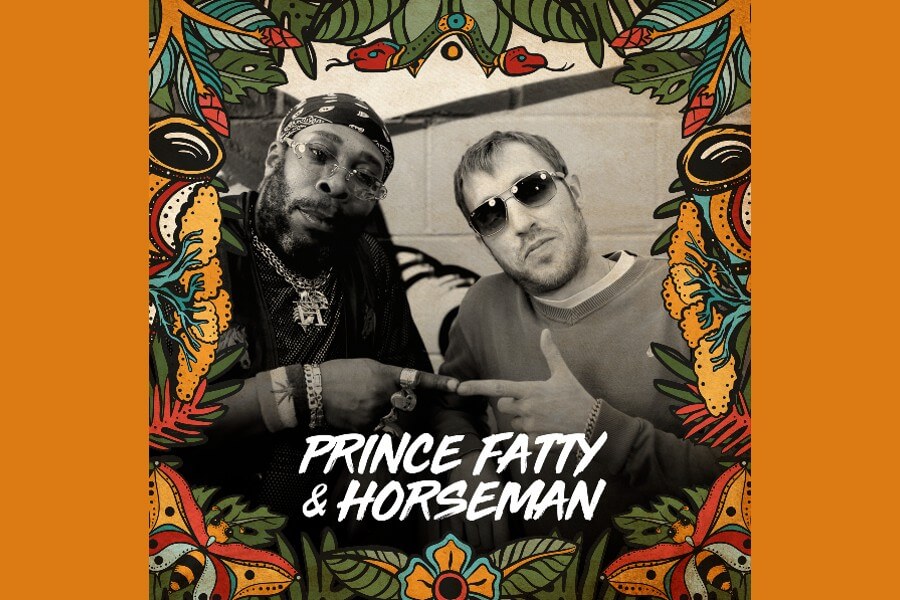 For the last day of the Moon stage, what we know is that a new reggae concept will be debuting. Then stick around for James Diddio's set, an Italian selector who played the last One Drop Festival.
For the finale, reggae champions Prince Fatty and Horseman will be returning for the second time in Malta. Chief Rockas feat. Aziza Jaye will play too, the latter currently working with Nubiyan Twist, Mungo's Hi Fi and K.O.G Soundsystem.
Enter the Sun stage, with ambient, minimal techno & deep house
The Sun stage is another dimension entirely. Start your Friday with experimental ambient sounds, then be brought into the house and techno phase. Just Emma will be on, known to play nearly any form of techno and world music – pure freedom if you ask us.
Then expect Kyongpaul, over from Berlin, to play a live solo set using self-made controllers and custom programmed beats.
Whatever happens, stumble upon the Sun Stage when The Orb plays. They are an electronic music duo considered the true pioneers of the UK ambient house movement of the early 90's.
Over the course of the weekend, a slew of respected local acts will play including veterans and pioneers from Malta's electronic music scene.
Caspian R, minimal act who released on Batti Batti
Specs, longform, minimal, rolling groove turntablist
The Chemist, for a unique ambient set
Duo Blank, an experienced Maltese duo performing a live set
Faddy, experienced record collector and spinner
Melchior Sultana & Janelle Pulo, a fantastic combination
Brian James, for a dark and deep electronic set
Mundo Muzika, world music professional and promoter
Sean Rickett, perhaps the most versatile Maltese DJ
Slick Steve, the festival's youngest DJ closing off Sunday with a house set

Not familiar with any of them? This is your chance for a Maltese electronic music deep dive.
Meet the artists at Boomerang Festival
Love the music? Meet the artists!
Boomerang will host an area for meeting the artists playing at the festival, an experience that you may not get at any other festival. Grab an exotic cup of tea, puff a shisha and discuss how great music is made with the artists of Boomerang Festival.
When you're not engaged in outer worldly discussions, there will be on stage workshops during the day of the more practical type. The organizers told us to expect tango classes, classic guitar workshops, poetry and more.
We have also been told there will be games on in both camping and common areas all throughout the day.
Fair payment options
Word from the organizers is that there will be two payment options for food and drinks.
Pay as you go – meaning you can pay by cash or credit card at all vendors
Top up credit on your festival bracelet – for those who have a habit of losing their belongings
Boomerang Festival – a specially curated festival
The musical programming and lineup of Boomerang Festival is brought to you by Boomerang, BLANK, Batti Batti, Society Sound System, Bass Culture, Mundo Muzika and Simon Loco.
For us, this best way to start dancing into the summer season.
P.S. Word from the organizers: Expect a surprise or two.
Boomerang Festival Socials
This is a sponsored post