The Great Escape Festival can be described in three words: great, new music. It will take place between 11-14 May 2022 in the Southeast England music hub of Brighton.
The organizers have held the event since 2006 and every year a multitude of artists from all different genres, meet, sing, play and network together. This year there will be 500 of them.
There's a lot of rock and indie talent in there, but also hip-hop, soul, blues, drum and bass and everything in-between. The Great Escape Festival is one of our top picks for European conferences this year.
Our Top 20 acts playing this year
Below you will find our top selections (in alphabetical order) after a whole lot of listening. These acts are young, full of spirit, energy, love, hate and angst. We've complied a Spotify playlist for easy access to tracks including a few other names we liked as well.
It's worth giving music from new artists a listen. So, open your mind and open your ears, for there's plenty of gems to be found.
1. Alfie Templeman, youngest of talent at The Great Escape Festival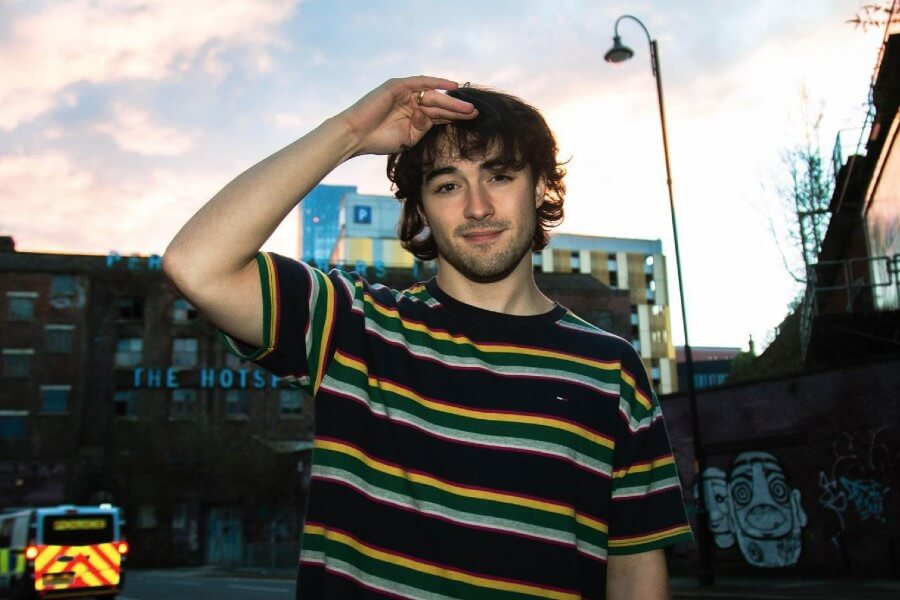 Alfie Templeman is a young artist that I am always happy to see pop up on my Spotify. Talented from the age of 7, since then he has learned to play with many sounds on 10 different instruments. The result is a wide array of complex and great sounding music.
Lest we forget to mention that Alfie has 4 EPs out and he is only 17 years old. Many people are noticing.
We are glad to see Alfie on the line-up and are looking forward to what else he has in store.
2. Alissic, is simply put, sick
You expect new music to bring you to new places, and this is just where we feel like we are going when we put on Alissic. Her track Piano convinced us that she fits our description of the top 20 of The Great Escape Festival's line up of 2022. Needless to say, we can't wait to hear more.
She's Brazilian, she's got a unique voice and she's rising fast. As described on The Great Escape website, her tracks have a "Britney meets Tim Burton" feel.
3. Balimaya Project, a West Africa styled jazz ensemble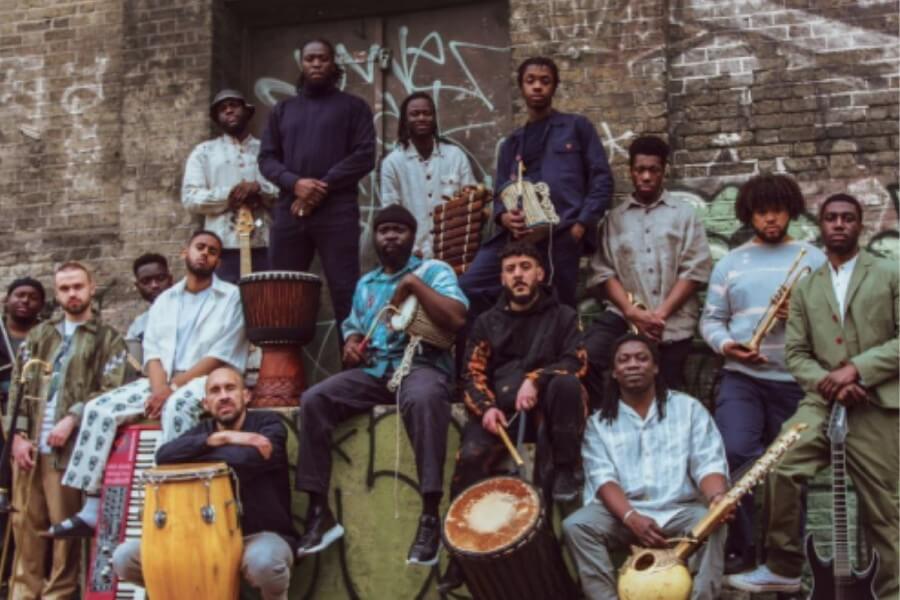 Prepare yourself for a wall of sound. Balimaya Project consist of 16 members to make a jazz group with sounds taking inspiration from West African folklore and traditional jazz. It is led by Yahael Camara Onono who is the composer, a top Djembe player based out of the UK. Balimaya features members from other bands such as Kokoroko and Seed Ensemble.
If that sounds great, wait til you see them live.
4. Binbag Wisdom, nu-jazz and hip-hop at The Great Escape Festival
Damn, what nice rap flows coming from Binbag Wisdom – plus ska influences, folk feels and minor key vocals. Coming out of Bristol and partying since 2014, we love the changes in tone, the rhyming style, and the clarinet solos. The Great Escape Festival call them a fresh take on hip-hop and we couldn't agree more.
5. Bratři, the Czech twins producing fine electronic music
We are accepting with open arms the Czech twins Jiří and Ondřej, collectively known as Bratři. They are a pair of techno producers that are taking the Czech electronic music scene by storm. The first time we heard these two, we understood it would not be the last time.
Jiří's live percussion and drum beats are the driving force behind the music. On the other hand, Ondřej on analogue and modular synthesizers, brings the melodic grooves and sequences to the forefront. We applaud these two.
6. Bru-C, only the slickest drum and bass tunes
Although not necessarily new in the drum and bass scene, Bru-C is definitely up and coming and we cannot vouch for him more. He has been an office favorite since he released You & I and Wavey One with Mr. Traumatik and Tsuki.
Our latest favorite of his 2022 dreamy release Paradise. It's a breaking-out-of-isolation and entering the heaven of festival life vibe. We feel ya Bru-C, we really do.
On another note, he will be visiting Malta this summer at Annie Mac's Lost & Found.
7. Cristale, freestylin' straight outta Brixton for The Great Escape Festival
The little we know about about Cristale is that she began blowing up on social media in 2020. And that she's got serious rhymes. Militant is a straightforward rap over a heavy beat and we dig it.
8. Crown Lands, on our library for a while now
So glad to see Crown Lands on this line up! We heard Crown Land's first album Mantra released in 2016 and have loved their stuff since then. By now they are not a new band, but they are seriously up and coming.
This prog-rock band is a Canadian duo that are inspired by the resistance to colonialism by indigenous peoples. Crown Lands refers to land held by invading powers that was taken by people of the First Nations, or indigenous Canadian peoples.
9. Dea Matrona, divine rock and roll trio
We like the way Dea Matrona sing and play rock and roll. It's a classic style with new fresh, female faces from Northern Ireland. Make You My Star was a 2020 release that is one of our favorites and convinced us that these gals deserve a spot on the top 20.
Starting off by busking in the street, their amazing covers on YouTube and Facebook got plenty of attention. These are a must see at The Great Escape Festival.
Dea Matrona means "divine mother goddess" in Celtic mythology.
10. Deema, a potential disruption at The Great Escape Festival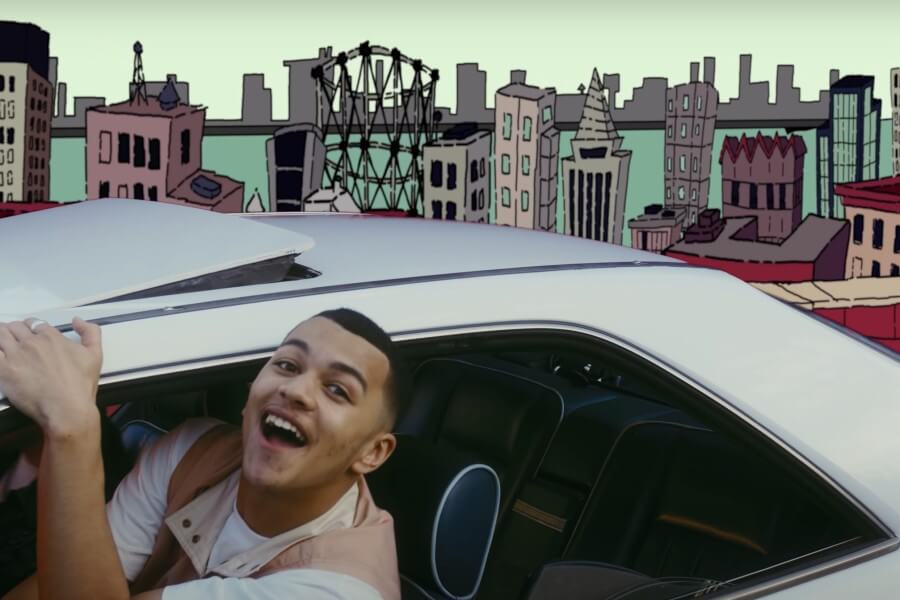 20-year old rapper Deema is a hip-hop act bringing freshness to the genre. CAN I? and RAINBOW are our favorites thus far. CAN I? has that flowing street vibe that holds a lot of class while still being rough and ready. Keep an eye on this one, we can sense an industry disruption.
11. Katy J Pearson, a voice that takes you places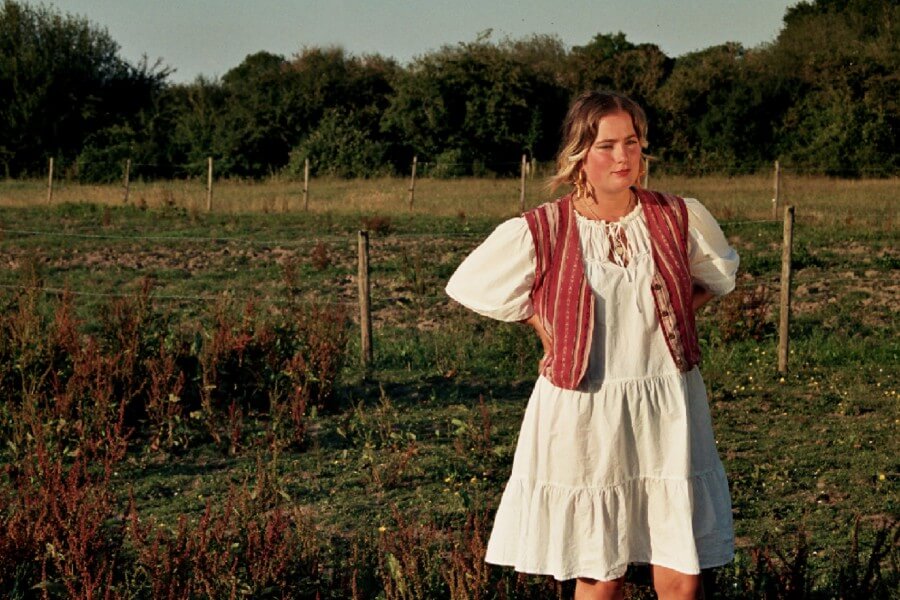 Maybe it's Katy J Pearson's transcending voice or maybe it's the pace of which her songs dance. Either way we believe Katy merits a spot on our top 20. Our favorite is Beautiful Soul from her 2020 album Return. Catch her in person at The Great Escape Festival.
She is yet another amazing artist from Bristol that had humble beginnings and is now selling out shows left and right.
12. Kills Birds, here's some punk rock for ya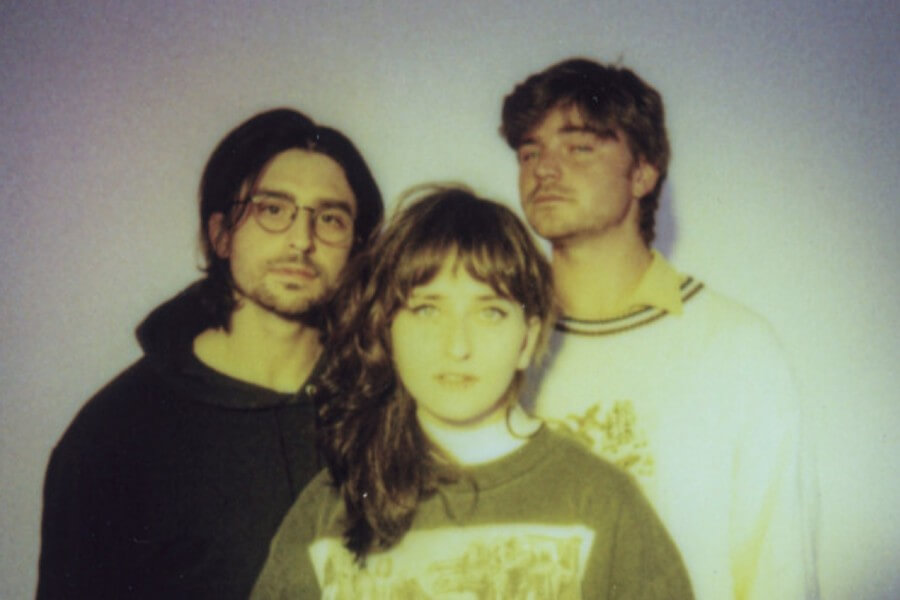 Punk rock, intense riffs and echoing chords. Kills Birds just released "Married" a 12 track album full of punk spirit and sharpshooting attitude. See you in the mosh pit.
13. Lola Young, fast-rising UK voice at The Great Escape Festival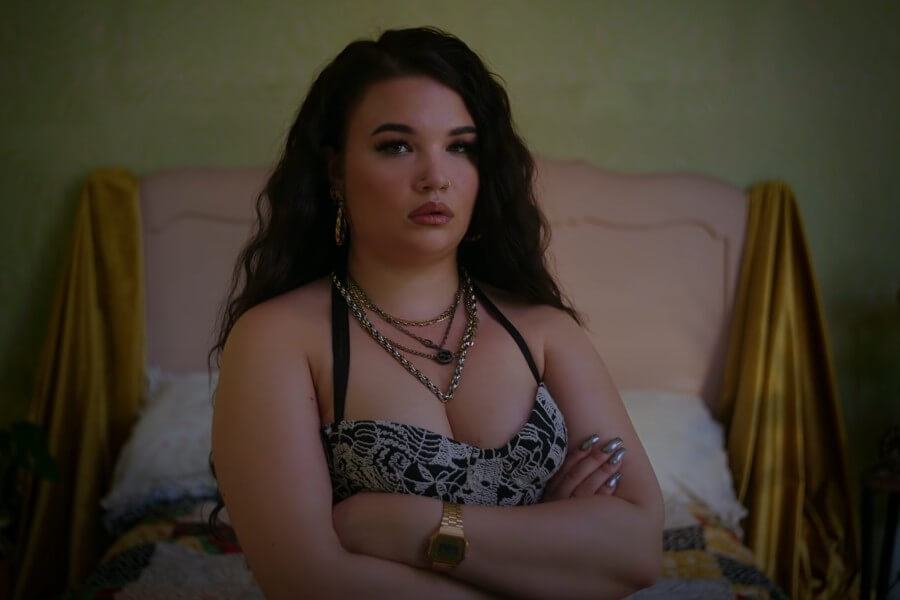 Lola Young, from South East London has a particularly exceptional voice. Add a lowkey beat, some piano riffs a whole lotta soul and you have her 2021 track FAKE. According to her Spotify, music is everything to Lola.
UgS and The Great Escape Festival are sure that she has what it takes to be the UK's next star.
14. Mattiel, a vocal and instrumental collaboration
Mattiel feels good. We feel good listening to Mattiel. Hailing from Atlanta, Georgia, their tracks simply feel right. We look forward to seeing them live. Digging their track Baby Brother off their 2017 album.
15. Moonchild Sanelly, amapiano bombshell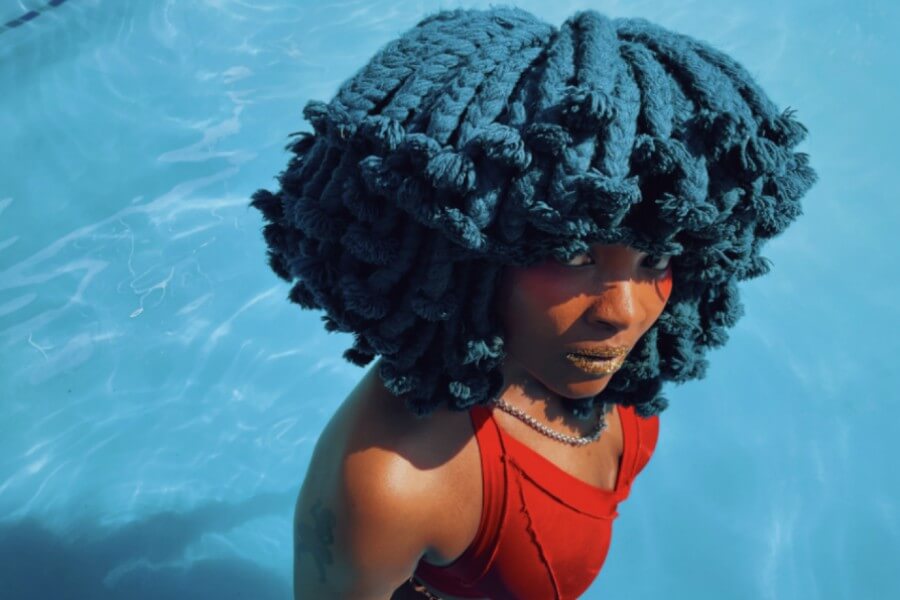 Sanelisiwe Twisha is Moonchild Sanelly, a South African musician and dancer who's hair is as big as her mood. Her self-created music genre is called "future ghetto punk" and she is known for that signature blue-colored hair. She believes strongly in women owning their sexuality and not being ashamed of it.
Her track Soyenza with Mr. Trill is an Amapiano anthem already, and she's just getting started.
16. Native Harrow, straight to the heart of The Great Escape Festival
Turn It Around has to be our favorite tune from Native Harrow. Soft piano, a choir singing in the background, it's simply bliss. Then the song ends in harmonica then hopeful words and by then we had a hard time keeping it together. The duo originally from Pennsylvania and now UK-based offer beautiful 60's and 70's resembling songs to bless your ears with their sweet sound.
17. Orions Belte, chilled out and steady
Orions Belte is a solid Norweigan trio playing instrumental music that is mostly chilled out and steady. They remind us a lot of Skinshape. Without a doubt, top 20 worthy.
18. Pixey, performer, producer and multi-instrumentalist
Spanning from dreamy psychedelic wonderlands to grungy headspaces in heartbeat, Pixey is a performer, producer and multi-instrumentalist from Liverpool. Think dream-pop, catchy riffs, 90's style drumming and distant vocals. We like Pixey.
19. piri & Tommy Villiers, dnb duo at The Great Escape Festival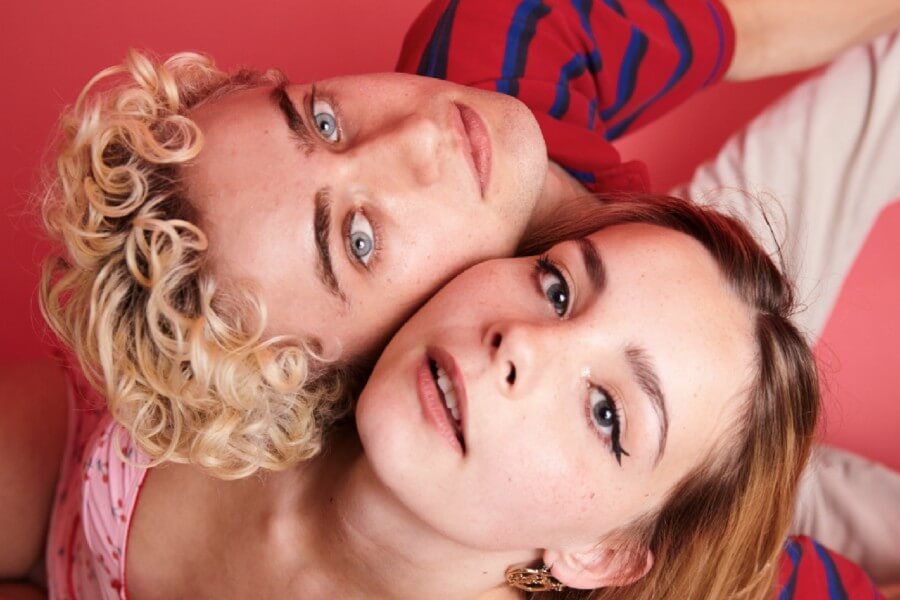 A real-life Manchester based couple, piri and Tommy are an example of a TikTok success story. Their tunes started hitting people's phones during the pandemic lockdown period and the result was a great song after another.
20. Sainté, jazzy, hip-hop vibe
Leicester's rap prodigy Sainté is on the rise. Jazzy, hip-hop beats are the name of his game and he plays it well. We recommend listening to his single 'Champagne Shots' and his new releases 'Queen' and 'Aim'.
His tracks are a straight up vibe. Sainté is an exciting act to follow.