Here we go again – find below my top music festivals in July for all you ravers.
From Serbia to Spain, be prepared to sweat it out, as there are a few hardcore gatherings at the climax of summer 2022.
May is almost over, June is on our doorstep, and you know what that means – time to go festival hunting for July and August! At this point in time, the massive events like Glasto and Boom Festival have been sold out for a while now (perhaps since 2020).
For more festival info, check out our dedicated festival section.
Power to the festival hunter
If your dream, mega festival has sold out, then you must be resourceful and look elsewhere. Maybe go to a country you've never been before. Perhaps even go alone and, yes, make new friends. There is a whole world out there waiting for you to simply say "hi".
Unless you're running with the bulls in Palpoma, or have some other poor excuse, then have yourself read.
Arsenal Fest, an explosive start to music festivals in July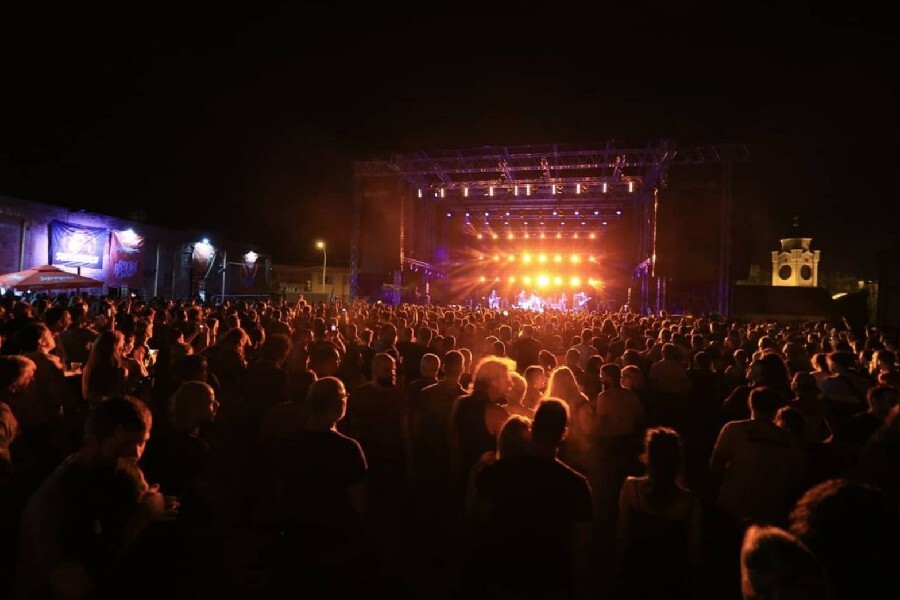 Although technically starting at the end of June, Arsenal Fest is a Serbian outdoor festival that runs until July 2nd. It's an alternative music festival that sees 40,000 people arrive to the town of Kragujevac in typical Serbian fashion – ready to party. Expect to be surrounded by 19th Century architecture in this industrial looking town known for its car and firearms industries.
If you want a better idea of what it's like to party outdoors in Serbia, check out our on-the-ground analysis of Guča, the world's biggest trumpet festival.
Who: Placebo, Thievery Corporation, Gogol Bordello, Roni Size, Inner Circle
When: 30 June – 3 July, 2022
Where: Kragujevac, Serbia
Kappa Futur, Italy's techno paradise
Kappa Futur is the keystone techno event in Italy and, honestly, it's gone balls to the wall with this year's line-up.
To provide some backdrop, Torino is an industrial city, and that has very much shaped its skyline. The location of Kappa Futur totally represents this.
It takes place at Parco Dora, a post-industrial park that was once the site of the Michelin and Fiat factories. Leave it up to the Italians to turn something that was once ugly into something unique and intriguing.
Aside from techno, it looks like Ugandan collective Nyege Nyege will also be present. This is a big bonus in my book, as I've been meaning to attend their energetic festival in Uganda for the last two years now.
Who: Carl Cox, Joseph Capriati, Bedouin, Denis Sulta, Ricardo Villalobos, Tale of Us, Boris Brejcha, Four Tet, I Hate Models, Peggy Gou, Solomun, Nyege Nyege
When: 1-3 July, 2022
Where: Torino, Italy
Hideout Festival, venues & lineup make it one of the best music festivals in July
Just looking at the locations of Hideout Festival makes you go "ooooh". Infamous for their three amazing clubs, secret parties and boat raves, Hideout Festival offers a lot for five days and nights. Not to mention their finely selected line-up.
Hideout Croatia is one of my top picks, because I know what Croatia is like in the summer. It's that hot, dry, Mediterranean coastline vibe, which would pair very nicely with an Andy C or Shy FX set.
Who: Andy C, Camelphat, Dan Shake, Eats Everything, HAAi, Paul Woolford, Shy FX, Prospa, Skream
Where: Zrće Beach, Croatia
When: 3-7 July 2022
EXIT Festival, enter the Heart of Darkness
Now there is a real temptation to go back to EXIT. The last time I attended was in 2019 with my deep/organic house DJ friend, The Interpreterr. We spent our time bouncing around Petrovaradin castle entering different worlds of heavy techno, tech house, filthy DnB and screaming metal. It was like entering the Heart of Darkness.
Read more about our experience at EXIT here.
The host city of Novi Sad in northern Serbia is also very appealing for the avid rave hunter. There are lots of parties happening before, during and after the event. Since EXIT is primarily a night-to-morning festival, there is plenty of room for freestyling around the city.
Every year EXIT is a new story, and this July is not different with new artists in the mix. Go for the variety. Stay for the morning. But, whatever you do, go to the Dance Arena stage. It's the closest thing I can imagine to what partying in the 90's must have felt like.
Who: Artbat, Jax Jones, Anfisa Letyago, Noisia, Denis Sulta, Dax J, Monolink, LSB, Acraze, Mathame, Andhim, Satori
Where: Novi Sad, Serbia
When: 7-10 July, 2022
Dour Festival, nothing but love and alternative music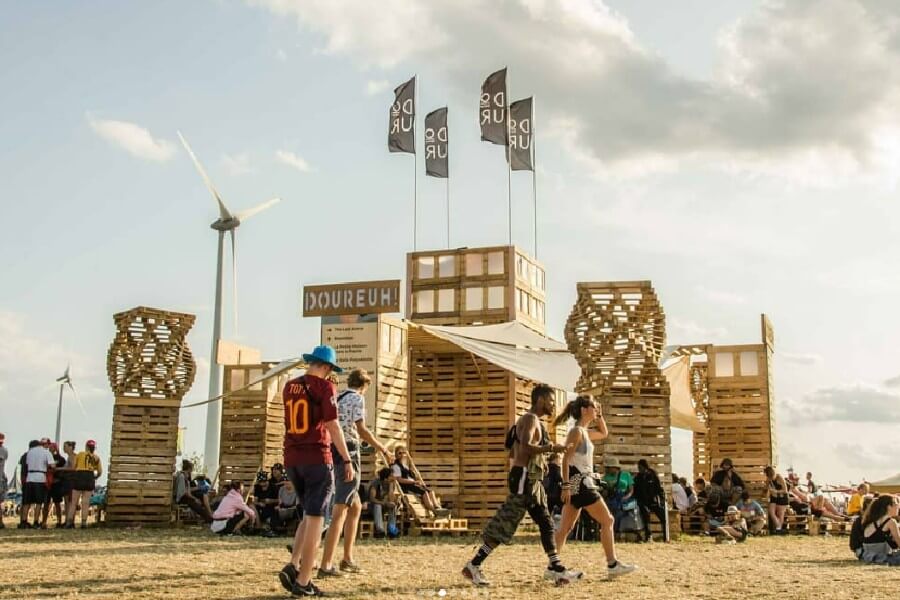 Dour was recommended to me by my friend Jasmine. I never forgot the tip and have been reminded once again that it will be taking place in Belgium again this July. Big respect to the Belgian festival promoters as they have proven to be champions at throwing large scale events throughout the years.
Dour is simply a vibe. Since 1989 they have a history of introducing people to music they have never heard before. It's an eclectic festival in terms of music taste from many different genres. Expect techno, reggae, dub, hip-hop, rock and everything in between.
Who: 999999999, Ben Böhmer, Ben Klock, Biga Ranx, The Blessed Madonna, DJ Koze, Eats Everything, Honey Dijon, Nia Archives, Palms Trax, Vigro Deep, VTSS
When: 13-17 July 2022
Where: Dour, Belgium
Iboga Summer Festival, a gas down, full energy, summer beach fest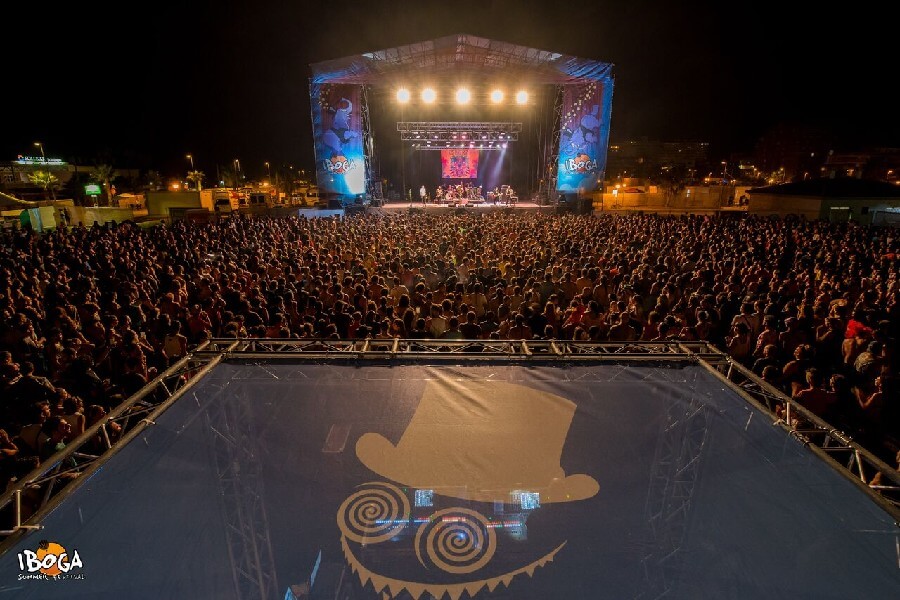 The best way to describe Iboga Summer festival is four days of camping on the beach to the sweet sounds of reggae, ska, dub and pounding tekno (not to be confused with techno). Add some Balkan brass, DnB and cumbia to the mix to get the whole picture. The Spanish summer is a hot one, so prepare yourself for some real heat at this high energy rave.
Who: Dub Inc, Goran Bregovic, Talco, La Yegros, Vandal, Billx, Benny Page, Guts, Barcelona Gipsy Balkan Orchestra
When: 27-30 July, 2022
Where: Valencia, Spain
Monegros Festival, one of the most intense music festivals in July
If you like partying hard and fast, then Monegros Festival is for you. It's a 24-hour, non-stop event in the desert that is hard to wrap your head around.
Let's say you live a busy life, work hard and are a good citizen. But deep down, you know who you are. You know you really put it all out on the dance floor. You see the collective celebration of mankind manifested in what is known as… the rave. In your case, Monegros looks very attractive.
Just consider the sheer number of quality acts that are showing up. It's mind boggling. There is no way to see everything, but there are definitely many, many ways you can enjoy yourself.
In my last article, I spoke about the same harsh desert climate when talking about Nowhere, the Spanish burner event. There must be something about Monegros. It compels me to ask myself, what exactly is stopping me from running to the desert for one day. One very complete day with the sole purpose to rave my face off with 50,000 other dedicated music lovers. Just look who is playing…
Who: Wu Tang Clan, Paul Kalkbrenner, Chase & Status, Amelie Lens, Boston 168, Camo & Crooked, Charlotte de Witte, FJAAK, Folamour, Hector Oaks, Kobosil, Len Faki, Maceo Plex, Nastia, Paula Temple, Sama' Abdulhadi, SHDW & Obscure Shape, The Martinez Brothers, VTSS, Wilkinson, Mandidextrous, Karlixx, Fak Scratch
When: 30 July 2022
Where: Fraga, Spain