Music Festivals 2022 guide in the current climate? Admittedly, I am currently questioning putting in the effort to make this festival guide.
Right now I'm sitting in a smoky café in Niš, Serbia. I arrived into the country smoothly, just with a little extra paperwork. Vibe Chemistry is blasting away in my ears and I'm realizing that COVID restrictions may make travel a little more difficult, but it's worth it.
With constant changes it's entirely possible that more restrictions will be put back in place due to rising cases. Of course, the threat of festival cancellations looms overhead.
But nothing is impossible. Learning from 2021's COVID wave, there were a few festivals that still went ahead and others postponed. And where there is uncertainty there is opportunity.
Why risk booking for music festivals 2022?
Digging away at the information in front of me, it's inspiring to see festival organizers adapting. They're staying positive and managing the risks associated with large-scale events.
Many festivals are offering refunds or an extension of tickets brought on to the following year should the festival not take place. This is also the case for flight cancellations. You will also find all COVID-related information on the websites of all the festivals featured here.
It's also noteworthy that we need to adapt and start to live, laugh and love (cheers Karen) again. After all, if you're not moving forward, you're staying still and stagnating. So, what more is there to say, other than to buy the ticket and wager the ride into 2022's festival season.
1. Snowbombing, Austria 04-09 April 2022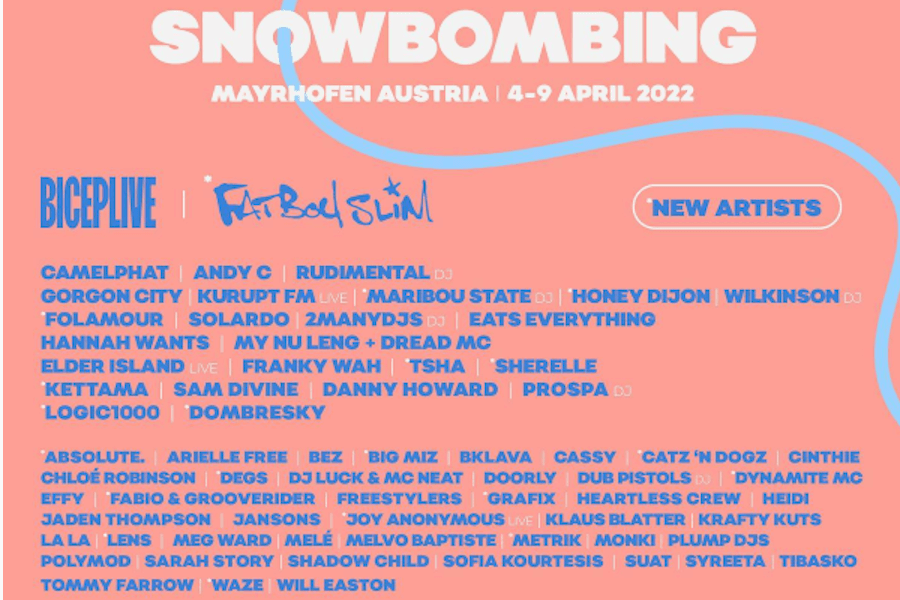 Situated in the Austrian resort of Mayrhofen, Snowbombing is the quintessential on-the-hill festival.
Snowbombing has been two years in the making and offers a week full of stunning sights, world-class acts, activities such as skiing, snowboarding and mind-bending parties surrounded by the Austrian Alps.
Line up: Camelphat, Andy C, Rudimental, Gorgon City, Fabio & Grooverider, Grafix plus much more.
Past Artists: Stormzy, Fatboy Slim, Chase & Status, Barley Legal, Cassy, Artwork, Bicep
Official website: Snowbombing
2. Beats for Love, Czech Republic 01-04 July 2022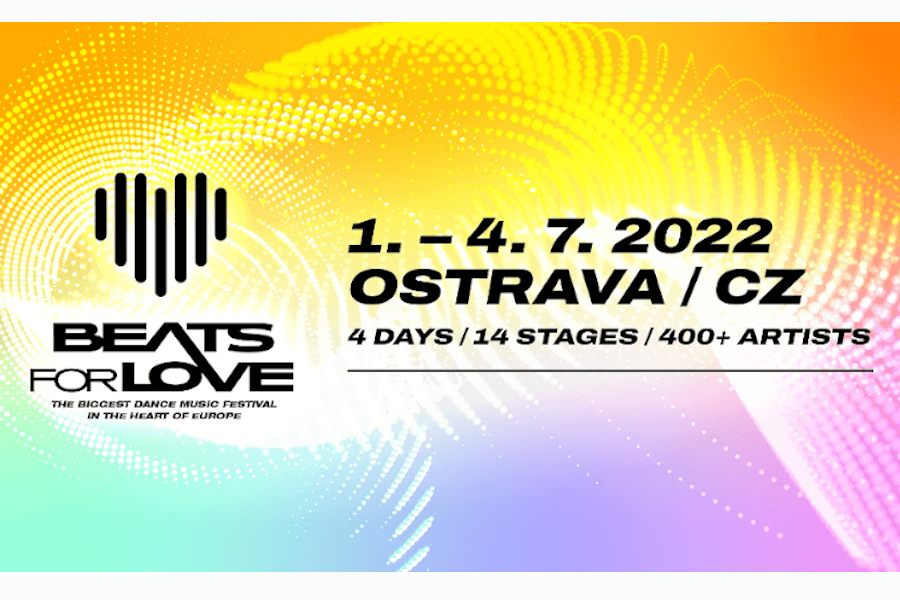 If you don't fancy the cold, then this summertime party aimed at electronic music fans in the heart of Czech Republic is the one for you.
Beats for Love is the largest electronic music festival in central Europe which is held at a former coal mine and iron refinery in Ostrava.
When I say this is a big festival, I mean it. With 13 stages and some of the biggest international and underground electronic acts gracing the stages, this is a one-of-a-kind industrial festival.
Line up: Line up TBA. However, if the past tells us anything we can safely say that there will be some serious stage hopping taking place.
Past artists: Netsky, Oliver Heldens, Claptone, Nora En Pure, Don Diablo, Sven Väth, High Contrast, Delta Heavy Jauz, Alle Farben, Wilkinson, Robin Schulz, Dr. Peacock, Wizard, Society.
Official website: Beats for Love
3. Hospitality on The Beach, Dhermi, Albania 01-07 June 2022
Here's one for the Drum & Bass heads out there.
Located in Dhermi Albania, Hospitality on The Beach offers clear blue skies, scenic beaches and transparent seas, along with your favorite drum & bass artists awaiting your arrival. I should mention some of the filthiest bass lines wobbling you through from dusk till dawn, as well.
I may even see you at this one myself!
Line up: TBA
Past artists: Kings Of The Rollers, Danny Byrd, Metrik, London Elektricity, Flava D, Logistics, Nu:tone, Grafix, Degs, Unglued, Makoto, Krakota, Hugh Hardie, Changing Faces, Dilemma, Lens, DJ Marky, Fabio.
Official website: Hospitality on The Beach
4. EXIT, Serbia 07-10 July 2022
It would be rude not to mention Serbia's EXIT festival whilst I'm currently here.
Held in a Petrovaradin fortress in Novi Sad, EXIT is one of the longest running festivals in the country. It fuses together the best commercial and underground acts in the electronic music sphere.
EXIT has even managed to welcome just over 180,000 visitors from all over Serbia and the world this year despite all odds, giving hope to all organizers and festivalgoers alike.
Line Up: Nick Cave & The Bad Seeds, Boris Breicha plus more TBA soon
Past artists: The Cure, Carl Cox, Paul Kalkbrenner, Dimitri Vegas & Like Mike, Skepta, Jeff Mills
Official website: EXIT
5. Electric Castle, Romania 13-17 July 2022
Surrounded by green rolling hills and situated under the shadow of the fifth century Baniffy Castle (near Cluj-Napoca in the Transylvanian domain), is Electric Castle.
The festival is one of Romania's must attend festivals that's small, but packs one hell of a punch with a carefully selected lineup. It showcases some of the best artists from the EDM, reggae, drum & bass, metal and hip-hop genres.
Add welcoming locals, cheap flights, and good food to soak up the previous night's alcohol, and you have a recipe for one festival to remember.
Line up: Twenty One Pilots., Gorillaz, Deftones, Alec Benjamin, plus more TBA
Past artists: Florence + the Machine, Thirty Seconds to Mars, Limp Bizkit, Bring Me the Horizon, Nils Frahm, CHVRCHES, Metric, Boys Noize
Official website: Electric Castle
6. Boom Festival, Portugal 22-29 July 2022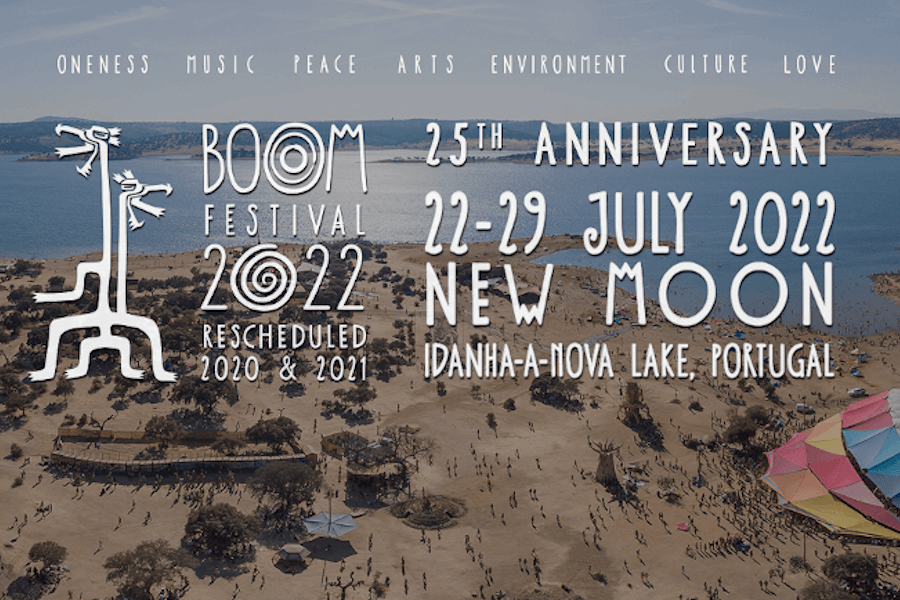 Dreaming of Burning Man? Yea, me too.
Boom Festival in Portugal is probably the closest experience that Europe has to offer for the Burning Man dreamers.
This psychedelic festival, situated on a meadow-side lake, is a biennial festival that leaves its diehard fans looking forward to the experience for a much longer time.
Taking into account that the last time Boom Festival was held was in 2018, I can only expect the organizers to go all out. Much to the anticipated delight of all in who will be in attendance after a four-year layoff.
Line up: TBA
Past Artists: Ace Ventura, Alpha Portal, Anestetic, Animato VS Ticon, Antonymous, Astrix, Atmos, Atriohm, Avalon
Official website: BOOM Festival
7. Bonus: Earth Garden, Malta 2-5 June 2022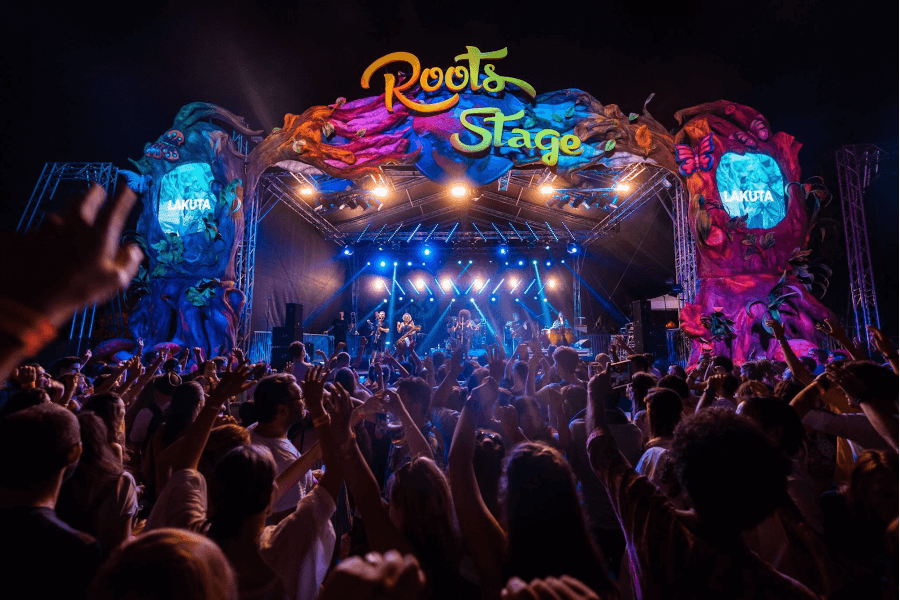 Earth Garden is the staple music festival for all Maltese and small music festival lovers alike. With Malta being my adopted country, it would be criminal not to include this within this essential list.
Officially opening its doors in 2007, and held annually at the National Park, Earth Garden is one of Malta's biggest alternative festivals. It attracts 30,000+ revelers from all corners of the globe.
The festival gives more than expected for a festival of its size, with international and local line ups.
Least, but certainly not last, Earth Garden's multiple stages offer large opportunities for event promoters, musicians and artists to share their expertise.
Line up: TBA
Past Artists: Prince Fatty & Horseman, Atmos, Gentleman's Dub Club, Gypsy Hill, Billy Nasty, Tippa Irie, Benny Page, Onipa, Hypnocoustics, The Carny Villains, Dan Shake, Yaaba Funk
Official website: Earth Garden