The heat won't be the only thing that's smoking this summer – an amazing lineup of events in Malta awaits.
Malta has gained its popularity in the event hosting scene, and more international artists are visiting the island and playing their amazing sets and leaving their impact on this tiny island.
From DJs performing at Glitch Festival like I Hate Models to the amazing duo 999999999, to even the German DJ Paul Kalkbrenner himself amongst other world class artists.
Listed in order of appearance.
1. Dazzle Drums – Japanese styled House duo Nagi and Kei
Where: Groove Gardens, Gianpula Village
When: 24 June
The Japanese duo Nagi and Kei will be coming to Malta to the next Frisco Disco event this June 24.
Dazzle Drums is a Japanese DJ/Producer duo of Nagi and Kei, who have been DJing mainly in the Tokyo club scene since the 90s. Their music blends a wide variety of songs of dance and house classics as well as current songs.
Since 2005, they have released music on numerous international labels, including King Street Sounds, Afrocentric, Nulu Electronic, Tribe Records, and BBE Music, and a wide range of both domestic and international DJs have played their tracks. Green Parrot Recording and Yellow Parrot Recording are the labels they presently run.
RSVP here
2. Giorgia Angiuli – of the best talents of the events in Malta this summer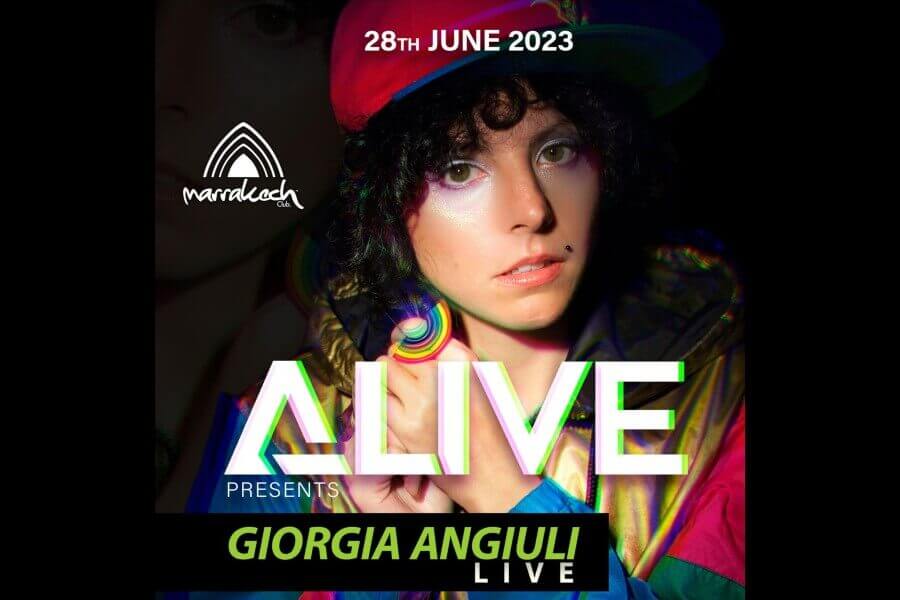 Where: Marrakesh Gianpula Village
When: June 28
Travelling all the way from Puglia, Giorgia Angiuli will be bringing her mesmerizing dark techno music all the way to Malta. She'll be performing at Marrakesh at Gianpula Village on June 28.
Giorgia is often seen with a plenty of curious props, her love for vintage toys, she takes these and incorporates them into her acts. As a musician who produces live sets, she plays multiple instruments including her own voice. She does this by using an array of synthesizers which makes every set she plays even more unique.
RSVP here
3. Etapp Kyle – Boiler Room legend playing Glitch Club Series events in Malta
Where: Club Phoenix
When: 1 July
Ukrainian-born and German-based Etapp Kyle will be bringing his enigmatic techno sets from the Boiler Room all the way to Malta this summer. He will be playing the Glitch Club Series, an intimate series of techno events taking place throughout the year.
Etapp Kyle commands the underground music scene with his hypnotic and trance-invoking techno. Listen to his last Boiler Room from start to finish and you'll understand what we mean.
RSVP here
4. Mareux – The TikTok viral electronic music artist
Where: Liquid Club
When: 20 July
Aryan Ashtiani, music and producer based in LA, has been working on his electronic music project Mareux for ten years. Releases like "Cold Summer" and "the Perfect Girl" sparked a cult following, particularly in Eastern Europe and South America.
The best way one can describe Mareux's sound is emotional laden lo-fi music where his approach straddles the line between synth-pop, cold wave and post punk in a stunning and infectious blend whilst giving it a seductive 80s flair. He will be bringing this energy all the way with him to Malta this summer, lining up at one of our own Maltese events, Black Plague this July at Liquid.
RSVP here
5. The Wailers and Marco Masini – Reviving Bob Marley's legacy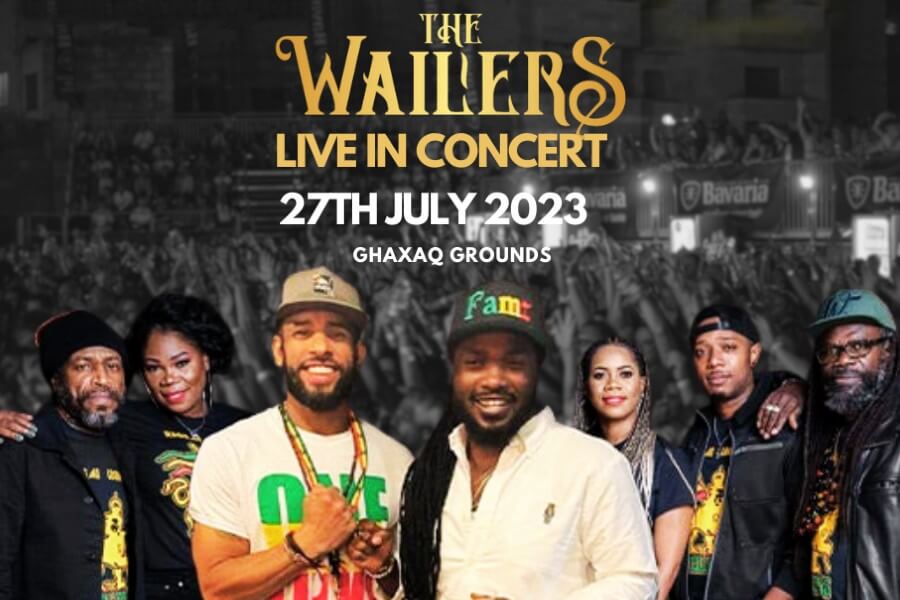 Where: The Għaxaq Music Festival
When: 27 -29 July
The international famous reggae band, The Wailers will be performing at another one of the awaited Maltese events The Għaxaq Music Festival this July bringing some nostalgia memories of the memorable Bob Marley with their performance.
The Wailers, a legendary reggae band formed in Jamaica have left an everlasting imprint on the musical world all over the world. Originally led by the iconic Bob Marley, their sounds from Jamaica make the audience connect with them on a whole other emotional level.
Timeless hits and unwavering commitment to spreading love and unity make the Wailers remain a cornerstone of reggae music.
RSVP here
6. Anfisa Letyago – The young and talented Italian techno DJ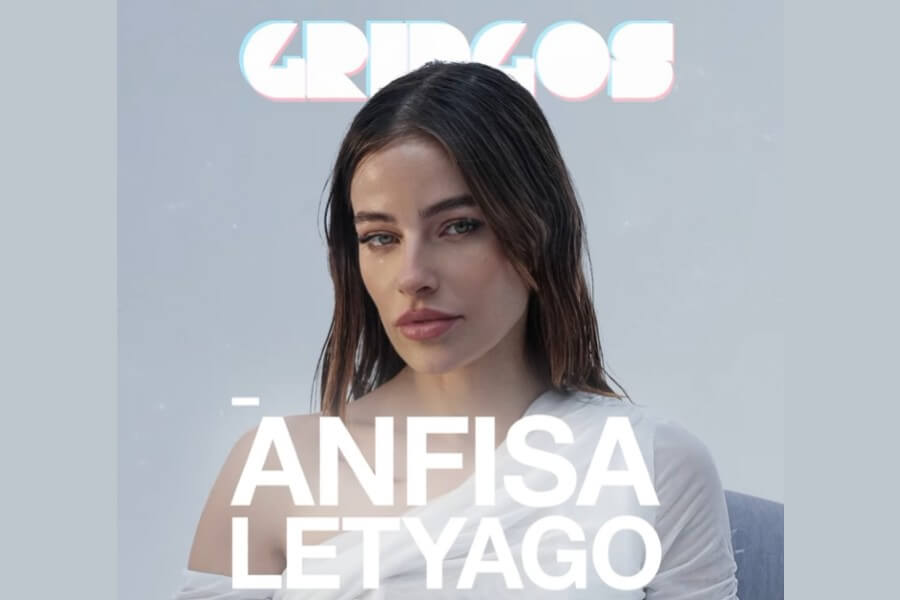 Where: Uno Malta
When: 6 August
The legendary Anfisa Letyago will be in Malta this August for her highly anticipated performance at Uno Malta.
She is a rising star in the global electronic music scene. She has garnered widespread acclaim for her ethereal techno sets and innovative productions.
Her music is an effortless blend of melodic techno, deep house and Neapolitan-styled techno music. She has been fascinating audiences all around the world and will be doing the same this summer with the Maltese audience at another highly anticipated Maltese events.
RSVP here
7. Paul Kalkbrenner – One of the most awaited events in Malta this summer
Where: Summerdaze Festival
When: 14 August
Our first international artist playing at one of the Maltese events, Summerdaze Festival is the German pioneer DJ Paul Kalkbrenner.
He is a German DJ and producer who has left an indelible mark on the electronic music scene. The distinctive fusion of techno and melodic elements in Kalkbrenner's music appeals to listeners internationally.
His 2008 movie "Berlin Calling" cemented his reputation as a cultural icon. He plays live electronic music full of emotion that cuts right through the barriers that divide mankind.
RSVP here
8. I Hate Models – International Gen Z Techno favourite
Where: Glitch Festival, Ta Qali
When: 14 August
Another world-renowned techno DJ which will be making their mark in Malta once again, is I Hate Models.
He will be bringing his pulsating beats to the sunny island of Malta at Glitch Festival this August, which is one of the most highly anticipated events in Malta. His electrifying performances fuse raw energy with meticulous precision, creating an intoxicating sonic experience.
Known for being a rebel against conventional norms, I Hate Models pushes boundaries and challenges through house and techno music.
RSVP here
9. 999999999 – The gnarly Italian techno duo to top summer events in Malta
Where: Glitch Festival, Ta Qali
When: 15 August
The international Italian duo 999999999 are coming to shake things up at Glitch Festival this summer with their loved hard techno music.
At the forefront of the harsh techno scene, 999999999 are an enormous and unavoidable presence. In the studio and on stage, the immediacy of an uncompromising music machine and the unpredictable nature of improvisation combined create a dynamic energy which also gives off a forward-pushing energetic force for their loyal fans.
RSVP here
10. Anjunadeep – Trance and house mammoth comes to Malta
Where: Castello Zamittello
When: 14-15 October
Anjunadeep, the international deep and melodic electronic music record label will be coming to Malta for an open-air event this October. Since 2000 they are known for their trance releases and since 2011 have been entering more of the house music sphere.
Kicking off their first Anjunadeep Open Air Malta, this will be a weekend featuring a livestream of James Grant and Jody Wisternoff's annual compilation from Qarraba Bay. Sign up on their website to take part.
RSVP and stay up-to-date here