We pick out our favorite acts from Annie Mac Presents Lost & Found Festival, back on the shores of Malta 1-4 June.
The line-up gets better and better every year, shifting genres and switching names with top, up and coming acts.
Annie Mac, still hosting the wildest party in Malta
Annie Mac's curations appear to be shifting towards more drum and bass, break heavy tracks and acid house and techno. However, it's still that house music lifeblood that keeps this party one of the rowdiest on the island.
So, let's delve into it – our top 11 choices from the line-up in alphabetical order. We originally picked 10 but we had to add one more. These are 11 brilliant reasons you should consider picking up a ticket to Annie Mac Presents Lost & Found Festival 2022.
We've also curated a playlist including these artists and more on Spotify.
1. Ben Hemsley, perfect fit for Lost & Found Festival
Fat sounding beats and acidic tendencies. We like Ben Hemsley and he seems to be a perfect fit for Lost & Found Festival. His track Love, Peace & Harmony is a great representative track of the festival's vibe. It's got that emotional house feeling, euphoric lyrics with that touch of degenerative acidic.
2. Denis Sulta, pure euphoria coming back to Malta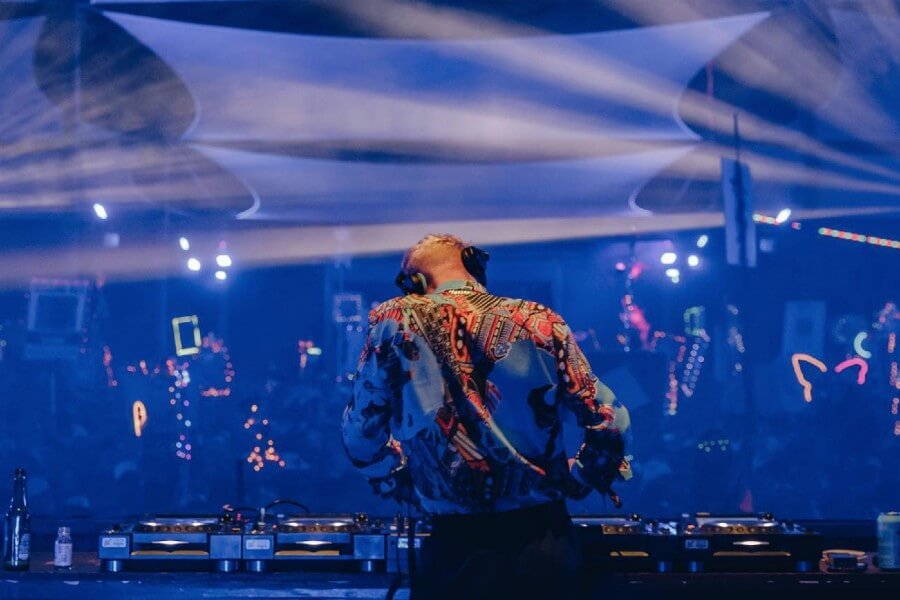 The last time we remember Denis Sulta in Malta was when he played a set for district & Mixmag during the pandemic. He is a product of a fertile Glasgow electronic music scene, with a carefully crafted musical selection that was only enhanced when he worked at Rubadub record store in his hometown. For someone so young, he has reached massive heights.
Our favorite picks include his dreamy track A.A.L.A.S. that has been played many a times at the UgS office and of course It's Only Real. It's a tune that is hard to wrap your head around and even harder to write about. We've linked this beautiful track for your listening pleasure. One thing for sure is that we can't get enough. He is another act that you cannot miss, especially now that he is back in Malta.
3. Folamour, crazy love returns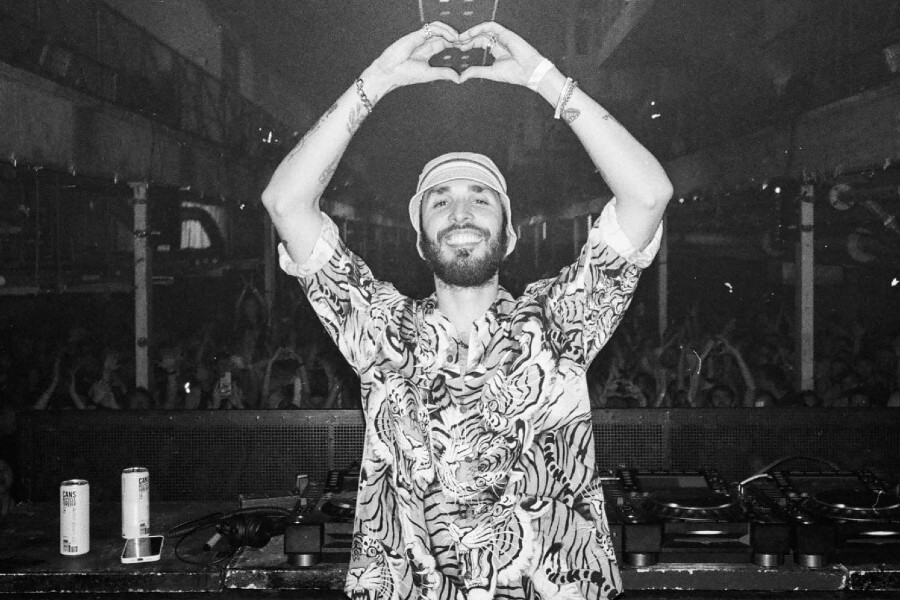 Break down the name Folamour and you get "crazy love" in French and we can absolutely vouch that this  producer from Lyon is all about that. All it takes is to watch his boiler room set at Fly Open Air Festival (the ABBA bit) to catch that feeling.
Folamour is a proper musician who is mastering the drums, bass, guitar and percussion and this is reflected in his productions. This is not the first time he plays in Malta, having been invited by local promoters OTR in 2019.
Come to catch a mood at this year's Lost & Found Festival by seeing Folamour live in action. He draws a lot from classic house, funk and disco. I mean, just have yourself a listen to Ya Just Need 2 Believe In Yaself – it lets you know there is still hope in this world. Folamour is the act that this 2022 crowd needs. Trust us on this one, it's gonna get emotional.
4. Gorgon City, 10 years of electronic music in the making
Bass driven house music that does not fail to impress. A solid act that is very much appreciated globally since 2012. Our favorites are House Arrest (with Sofi Tukker) and the bass heavy remix of Somebody to Love with Ben Kim. These are a well-versed duo that are definitely worth raving to.
5. HAAi, fiery techno, breaks and basslines
Unique, eclectic and diverse. She is a recognized, awarded and brilliant producer from Australia based in London, where she held a residency at Phonox for two years. One of the sets that you should definitely not miss! Techno, breaks and heavy basslines. We say yes to HAAi.
6. Helena Hauf, enter the timewarp
A familiar name to lineups over the last several years (wait, what happened to the last two?) Helena Hauf is a highly respected name in the techno music scene.
Looking for a real life time warp? We've found one, and Helena will take you places very, very far away. We like Helena Hauf for her hard-edged style, acid and industrial influences that make her a fantastic act to see. Also did we mention that she plays analog? Damn…
Check out her tracks Spur and The Smell of Suds And Steel. We can only recommend.
7. Jeremiah Asiamah, bringing the street party vibe to Lost & Found Festival
This will be a fun one to see. Afro infused house and carnival type tracks is a big plus on our list. Life is a party after all! We're prepared to get down to Get Down and hear what Jeremiah sounds like live. Things are bound to be wild, especially playing to a Lost & Found crowd deprived of 2 years of sun-soaked beats.
8. KETTAMA, sledgehammer house music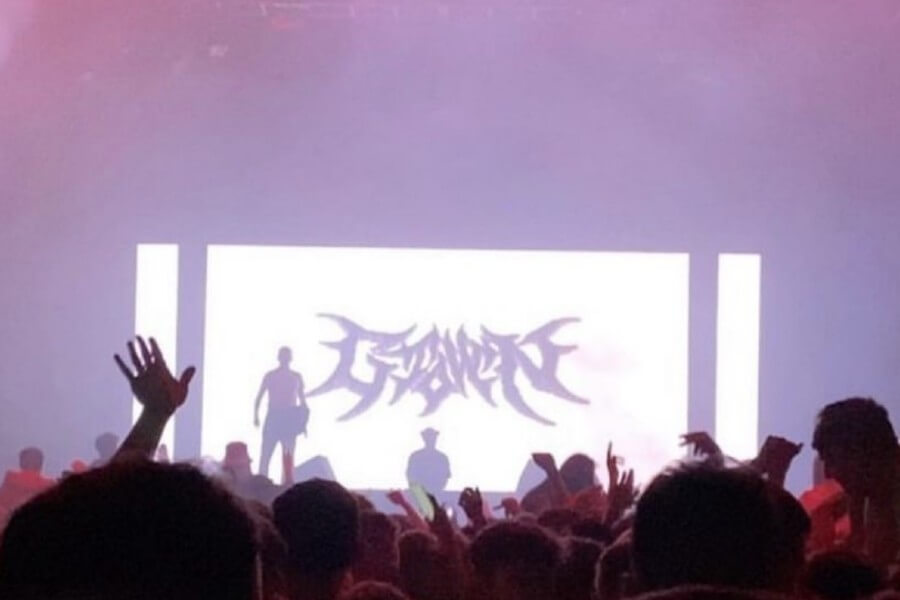 Let the darkness in. Beats, breaks and sounds from a dark alley. Our favorites are the sexually dripping Freq U All Nite and A Place 4 MNU. Think high hats, dirty club sounds and a proper night out. Strange sounds turning into crisp harmonies only to breakdown again.
9. Mella Dee, blazing a brand-new electronic path
His famous Techno Disco Tool as become a world renown track and this obviously hits high on our list. He is a UK based producer that can experiment with a wide number of sounds. Expect techno, house, UK garage and perhaps something you have never heard before.
10. Paul Woolford aka Special Request, a tried and tested success
Paul Woolford has been known over the years to play under different aliases and that includes Special Request. He will be doing two sets it appears at this year's Lost & Found.
He has produced some special tunes over the years including some great collabs. The last time we saw him was at Liquid Club in Malta and he really lit the place up.
11. Prospa, classic house and rave-era dance tracks
Prayer, their 2018 hit, goes high on our list along with WANT NEED LOVE and Ecstasy. This duo released their first EP in 2019 and have already left a mark on classic house and rave-era dance tracks.
Check out our curated Lost & Found 2022 playlist on Spotify and you'll hear why Prospa has his place there. See you in the front row.