Lebanon is suffering crisis after crisis, and although shaken, we have proof that the party never stops.
It's a country still wounded by one of the world's biggest explosions, a failed revolution and an economic crisis that the World Bank declares as one of the worst in history. Despite this backdrop, we visit the country in January 2022 to find out how everyone is faring.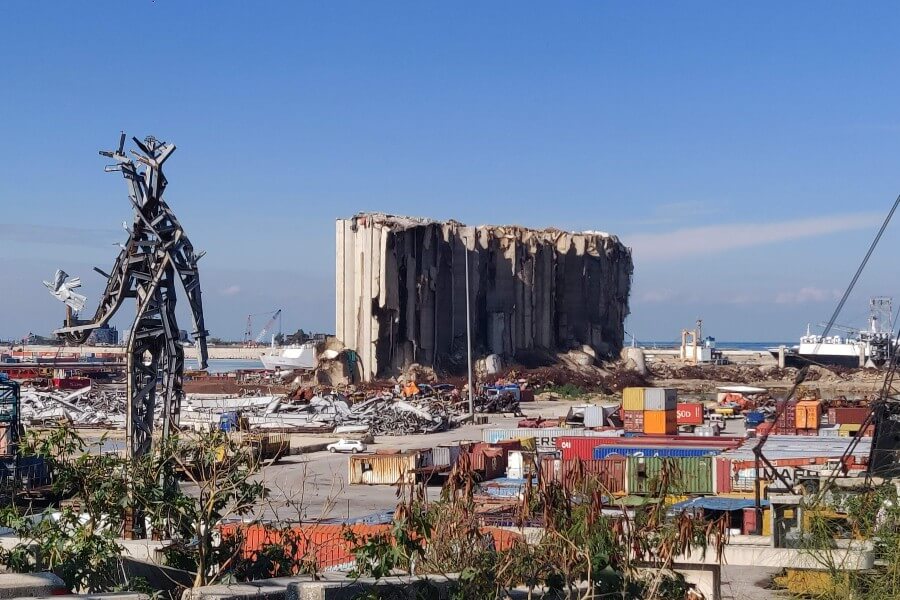 Pre-arrival vibes are not promising
Before arriving to Lebanon, I reach out to some people that I know there. I don't exactly get the most enthralling of responses.
"We recently moved to Dubai. Unfortunately, Lebanon is unlivable. I hope we can catch up when things get better in Beirut."
"Nothing to do here these days, if not for work, don't bother man."
"All is good habibi, country's shit though."
I'm coming back to what I've been told is a broken country. Sure 2020 was difficult globally, but it's been sheer madness here. Stop a moment to imagine a failed revolution against inept leaders in 2019, the Beirut port explosion back in 2020 and debilitating hyperinflation. It is taking a toll on everyone.
It's Lebanon – you'll always find a party
Arriving last night, today I manage to get my bearings. It's a beeline for Mar Mikhaël, which after being demolished from the August 4th Beirut bomb, has found life again. Sure, some places don't exist anymore including the gutted sandwich shop on the corner and the flattened gas station. However, one thing definitely remains and that's the rou7, or spirit.
If you keep an open mind, Lebanon will always provide you with a good time. Rather than a techno rave or a house music event, I am at what we call an Arab night. We find a Gemmayze restaurant that has live music and ask ourselves "why not?". At an Arab night you can expect oud, keyboard and drum players along with a lead singer.
The place is full to the brim and they manage to squeeze a table for two in front of the speakers. Instead of Amelie Lens, the band plays Arab classics from Palestine, Syria and of course, dear old Lebanon.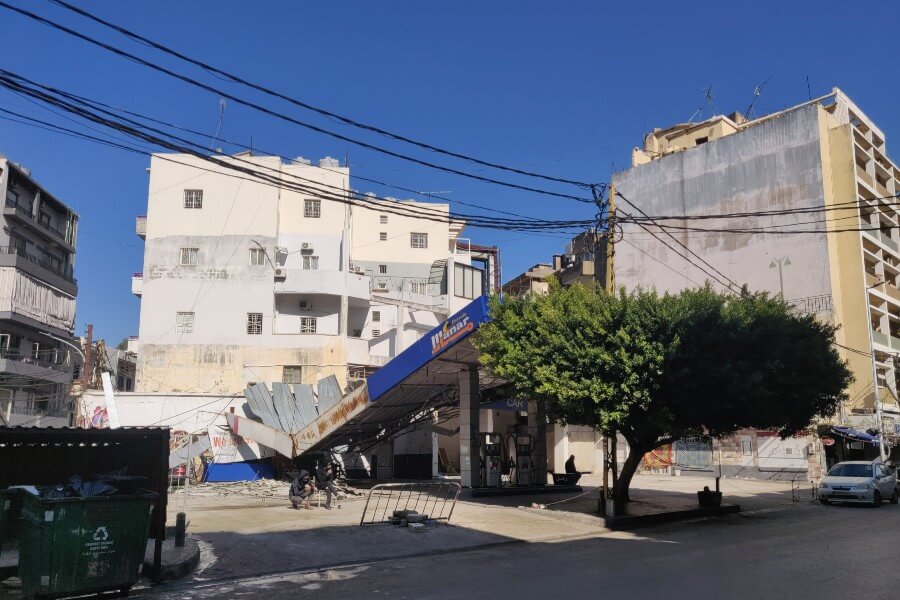 New normal as odd as the old normal
How does an Arab night work, you ask? First you get handed your own shisha (most places in Europe you are sharing, no time for that in Leb), drinks (beers and whiskeys for us) and then begins the process of filling your table with akel taza or the freshest of food. Going by my instincts I fire off the orders of "Mixed grill! Halloumi! Fattoush! Taboule! Mouhammara!" and before you know it, we are running out of space on our small table.
The lights flicker imperceptibly as the electricity cuts and the generators kick in. Nobody bats and eye and the music continues. The shisha guy tops up my embers.
We grab the bill for this spectacular beginning to our trip in Lebanon. The total amounts to 1,250,000 LBP or at the current black-market rate, 50 USD. For the cover of the show, banquet of food, and plenty of drink (don't forget the great service) it's a bargain. We leave a hearty tip.
It's 2AM on Friday night and the traffic is going back for a good 3 kilometers. You might think "what crisis"? Look closer and you will find empty fuel tanks, a child's pleading face for small change and an empty shell of what Lebanon used to be before.
Just ask the artists.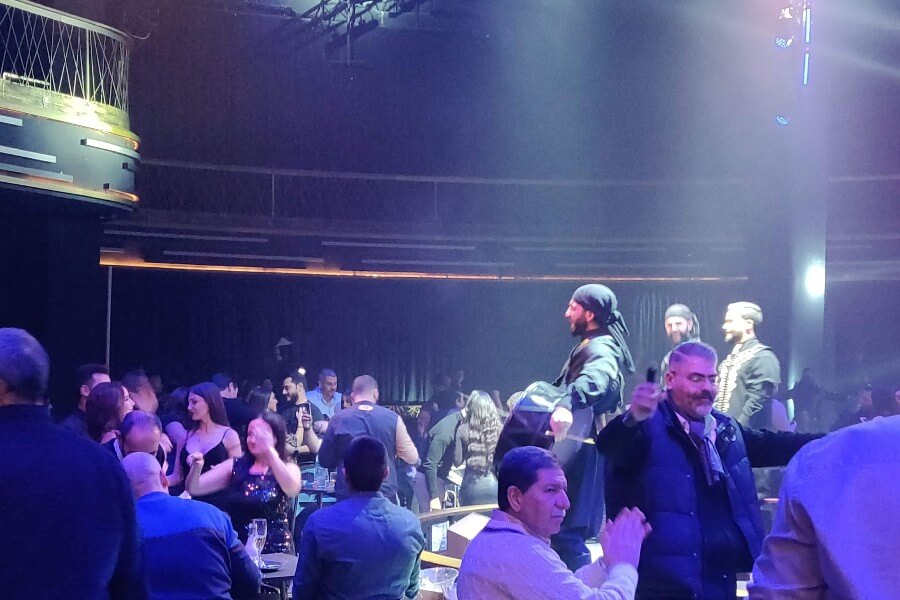 Syria is paying artists better than Lebanon
I'm invited to an event tonight at a huge venue called O by Michel Fadel, which turns out to be another Arab night. I'll be going backstage so that I can rub shoulders with some of the musicians playing that night.
Slipping behind the curtains, I find talk to the musicians as they prep for their performance. The keyboardist tells me that he is getting paid better for gigs just across the border in Syria. Other artists tell me that the situation is so bad that they are reconsidering careers as musicians. The cultural sector is being threatened here.
Summer gigs supporting artists
The irony is that there is plenty of demand for artists. A typical summer season means gigs every day of the week (if you have the energy) with high payouts. One musician told me he could get 1,000 USD for playing for 4 hours. Even in the winter there are artists that subside by only playing music. You could earn a living and definitely get by. Now the pay is meager and insignificant.
The mindboggling thing is that there still appears to be people spending big money. One asks just where people are getting the cash to cover the cost of bottle service.
I sip my whiskey from the sidelines as classic rock covers, a vocal choir and an intermission DJ take turns on stage. This soon disintegrates into Arab pop music. The mostly older, wealthy (or fake rich) Lebanese crowd gets drunker and drunker by the minute.
Despite all this, there is something about a live derbake that SLAPS. Mesmerizing finger tapping and deafening breaks, all the other musicians stand aside for its solo. And you gotta love the old Lebanese dudes still cranking it out with such enthusiasm. Perhaps that is the key to longevity – along with Johnny Walker Black, Cuban cigars and danceable music. Perhaps the whole scene has not gone up in smoke.
Getting the lowdown from Lebanon's party people
Through the plumes of a mint and lemon shisha you can find us sitting in Café Gemmayze, waiting for Jimmy and Rony, the guys from Wen el Sahra to come by. This translates to "where's the party" and is a Lebanese Instagram page that was born out of their friends always asking them that precise question.
They are a duo that created a successful nightlife page advertising "DM For Free Guiding," an outreach for to anyone looking for party recommendations. It's this open nature that led them to create stories every week. So, what's the situation?
According to Wen el Sahra, a few of the clubs that were located near the epicenter of the Beirut port blast are still not opened such as AHM, Garten, Music Hall and Sky Club to some extent. However Lebanon's famous BO18 club, located near the port, is still thriving. Granted, this club is literally a bomb shelter built under a parking lot – it appears to have served its intended purpose.
So how are these places doing so well? "The community of people that goes out is still strong. Those that were going out before still do".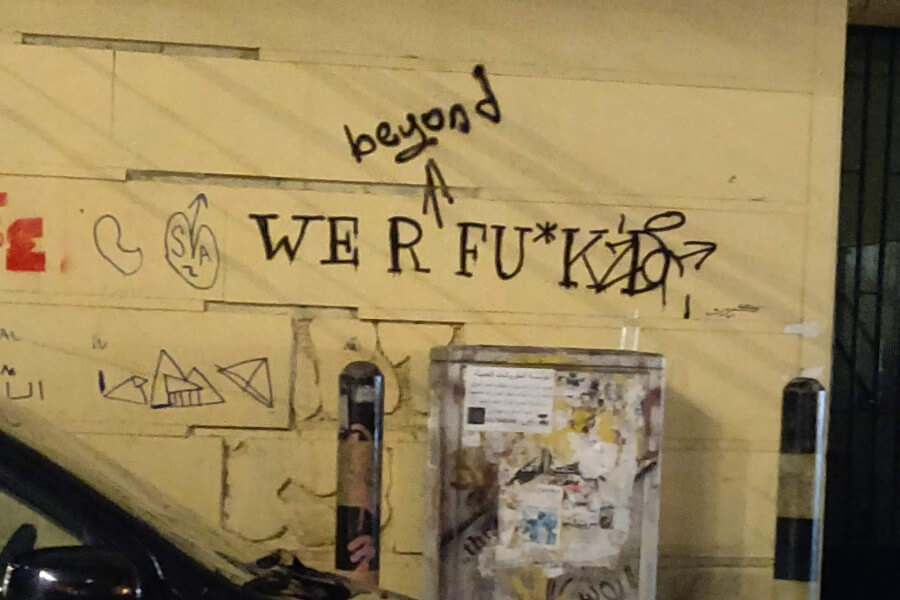 From Grey Goose to Stoli – drinking through a recession in Lebanon
But what about hyperinflation? How do people even afford to drink, nevertheless, eat? Jimmy explains that people's buying choice has certainly changed. For example, instead of drinking Grey Goose they will go for Stolichnaya. A fair assessment I suppose.
In the summer of 2021, all round the world festivals, concerts and events were getting cancelled, rescheduled or restricted. All the while, Lebanon actually lived quite a good one.
Many people hopped over from Europe and the Arab world to spend their summer in the lively country. While there were no festivals taking place, bars and clubs were packed. Some respected the 1AM curfew, while others evaded this rule, either by legal indifference or by corruption – both are real possibilities.
Jimmy explains to me that regardless of hyperinflation and COVID, places that are still open are fully booked. Their website is launching a reservation portal for restaurants, bars and clubs all over the country, so they have a pretty good gauge of this.
"One thing we notice is that there are less big foreign acts coming to play here. We think it is because the reduced purchasing power of the venues and promoters that would usually bring them. Instead, smaller, lesser-known acts are coming over."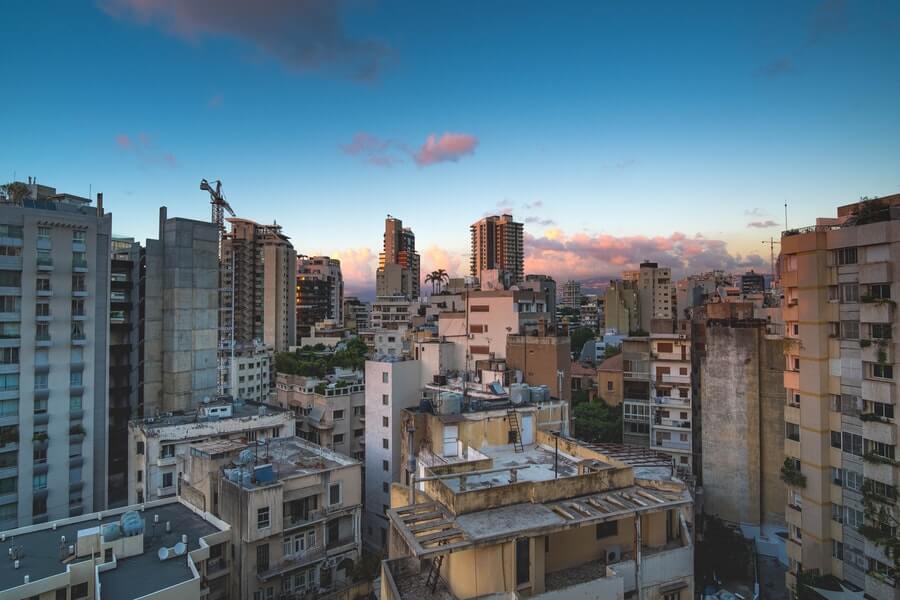 Lebanon's party zones and forecasting 2022
We are told that because of COVID-19, people couldn't travel outside the country much last summer. Certain areas in Lebanon actually benefitted from this fact. Instead of travelling abroad, people looked inside and areas such as Broumana and Mar Mikhaël saw big nights out. Batroun too, a seaside village saw many new venues pop up, a few literally on the beach front.
"Batroun is the new Mykonos" Rony jokes. Dora seaside has benefitted from a boom. Caprice also remains a well-sought out location.
As for the summer of 2022, the hopes are high. A lot of venues are preparing for the high season again as there were some gains made in 2021. "As long as there is no war" adds Jimmy.