What a ride. Earth Garden 2018 held in Ta' Qali national park was considered a grand success by everyone we asked.
This libertine Maltese festival shakes the tree every year and for the first time, the Underground Sound team got down and dusty.
Day 1 of Earth Garden 2018
As told by Shane
D-day has arrived. After weeks of mentally mapping the weekend, I make an early start towards Ta' Qali to strategically place my tent.
A short trek towards the Festive Grove campsite with my posse of sesh-hungry rave analysts, beers are placed on ice, tents are pitched and before long, Ian is calling me. It's time to go.
We make our way to the Enchanted Forest stage. Bass Culture is running it for the evening, filling the shaded area with a tasty dub. We catch a chilling performance by Earthrocker & Lion Black, both pumping out a melodic mixture of dub and reggae beats.
For those who don't know, the sound system they are using is handmade by Earthrocker himself. How many other artists can say the same?
I close my eyes and embrace the music until I feel a tap on my shoulder only to look around to see Ian gesturing at the exit once again.
The Roots Stage is calling.
We catch the first act of the night, John Fairhurst. Guitar in hand,
He showcases a diverse mix of acoustic blues mixed with powerful psychedelic rock. This guy is good, really good. The sun is setting and Festive Grove slowly kickstarts to life.
Grabbing ice-cold supplies, we make our way back to the Roots Stage for ManaTapu's performance. I've seen ManaTapu play once before, but I find myself again pleasantly surprised by the level of energy they bring to this place.
Day 2 of Earth Garden 2018
As told by Luc
I am startled awake by the sound of a didgeridoo playing from the speakers of the Enchanted Forest.
It reverberates through the whole campsite – quite the wake-up call. Reaching for the cooler,
I find one last beer bobbing in the last of the icy water – I throw back my liquid breakfast, ready to start Day 2. Lo and behold Ian shows up dressed as Gonzo from Fear and Loathing in Las Vegas, briefcase and all.
The drum and bass clan, MIB Crew, has reportedly taken control over Strawberry Hill for the day.
At 5:30 we catch the end of Mist's performance, the area rather empties considering the pace of the music. Hopping over to the Electronic Sphere we see where everyone is. We Love Acid – the promoters mixing techno, acid, and tech-house – have drawn an impressive crowd.
Slithering through, we make our way to the front where we spend a long time completely enthralled by the music and trippy videos.
Electronic Sphere
Now that darkness has descended, it's time for another run-up Strawberry Hill, with people showing up in droves to get hit by heavy drum & bass tunes. The crowd is revved up and bodies are flailing in all directions. Ian, my other mate, and I waste no time getting into it, jumping straight into the thick of the crowd.
With a heavy stint of energetic dancing behind us, we decide to go to the campsite for refueling. I see something out of the corner of my eye – a young Hunter S. Thompson appears from the trees. Luc arrives and the Fear and Loathing duo is united. I tap out and Luc takes it from here onwards.
Confusing Malta with Mexico
We leave Shane to his own devices – Ian and I are off to use our press passes for something other than the free entry.
Behind the Roots Stage looking for trouble, we run into a friend of mine saying she can introduce us to the Gentleman's Dub Club.
We take up the invitation and join the 9 person band on the wooden bench they are all seated on, their faces barely recognizable in the night.
Looking like tourists who have confused Malta with Mexico, we have a seat.
The silence is real and I notice we are struggling to come up with something relevant to say to our new friends. Suddenly the lead singer Jonathan Scratchley turns to us and asks, "So how are we going to do this interview?"
I loathe the word. Interview. It is impersonal, archaic, and outdated, putting us on the same level as the morning news.
This draws us from our dull haze and we explain we are writing for a music publication, covering events and artists in a very different way. All we want to do is chill.
Absolute twats
The band realizes we are but harmless festival people, dressed as cult movie figures, and the strange air is dispelled. Gentleman's Dub Club turns out to be a fine bunch that all met in Leeds and started playing gigs together.
We thought the guys were fun to hang with. They must've thought that we were absolute twats.
Flashing lights, high knees, and an explosive amount of energy.
My near vision is rendered useless by the blinding stage lights turned on the crowd. It prevents me from moving anywhere but up. I remain in the same place, entranced by the light and sound coming from the stage.
To say the lead singer is high energy is misleading – he is bursting at the seams with commanding strength and is a true performer by nature.
His white shirt is totally soaked. FIRE he screams. Ian and I approve of this well-dressed group of wild men lunging onstage with the lows, highs, and crescendos. Gentleman's Dub Club plays our emotions like a violin and are real goddamn fire starters.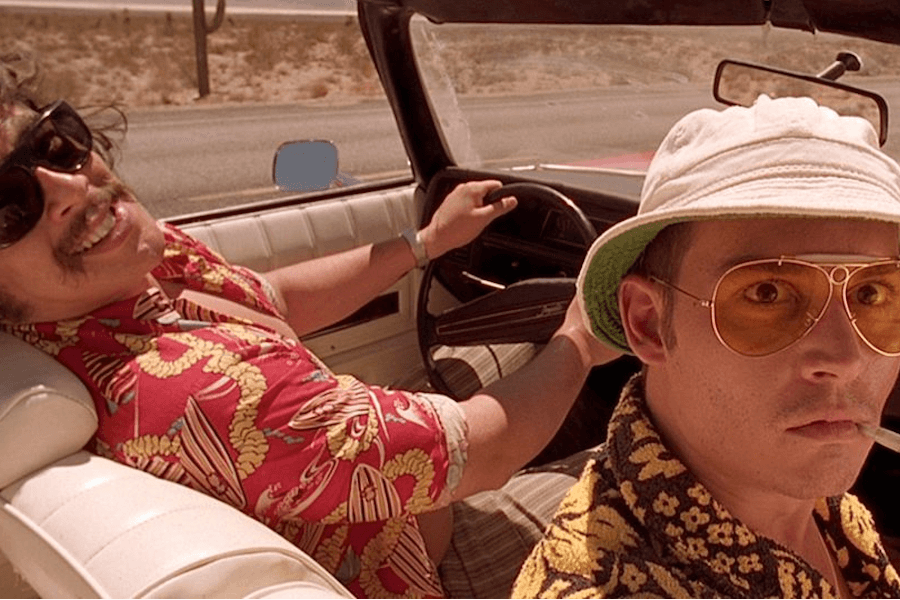 Day 3 of Earth Garden 2018
The Maltese promoters, Disorder, are running the Electronic Sphere today, the scenery dark and intimidating.
For those with techno hearts, it is the most welcoming community of all. I lead my mates through the crowd like a needle and thread.
There is only one way to feel the music for me and that is right on the goddamn front. Walls of people face a multicolored stage emitting a purple fog. Through the mist, I see flags, waved as if part of a political march. But forget the fanfare, this is no demonstration – this is a techno nation.
We run into my masked Maltese compatriot and his unruly clan. A member of these nightcrawlers mimics the waving flags with one of her own: a crutch-turned-flagpole brandishing some lad's t-shirt. Perhaps she was healed by techno.
Billowing pink clouds and pulsating bodies. Images of a raging wildfire behind the DJ slowly turn and shift, giving the feeling of Armageddon. If it's the end of the world, at least we have the right soundtrack for it.
Manthrax from Malta is playing with this fiery backdrop and my two Hungarian mates find themselves moving to the beat that knows no end. They are not techno heads, but tonight I see a different side of them. Manthrax must've pushed them to the other side, as I have seen this very same DJ transform other people I know. Are we evolving?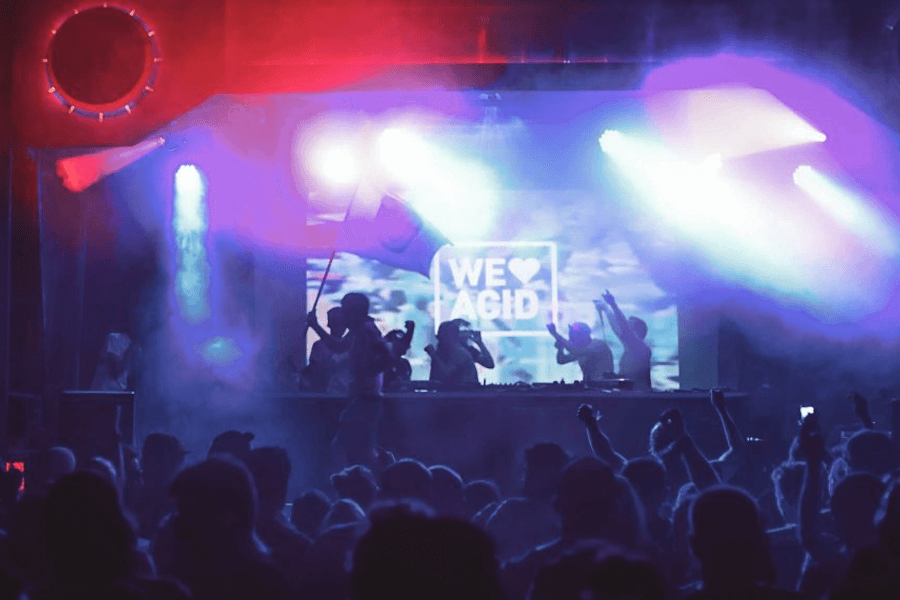 The Final Hours of Earth Garden 2018
I can't feel my legs, nor my arm.
Small birds chirp around me and a distant speaker thumps from the night before. My legs hang out of the hammock I am laying in. My arm is lodged under the girl I am sharing it with.
Reassessing the situation and realizing the early time, I relish the moment a little longer, taking in the birds, the swaying trees, and the fact there is an entire day of festivities ahead of me.
In the late afternoon, we are back from a quick jump in the salty sea and the setting sun, we hit BLANK's presentation of electronic music.
Byron the Aquarius plays what initially starts as a chilled set. People sway gently to the rhythm – a much slower pace than the previous days.
There is a collective feeling of exhaustion. However such ailments can easily be counterbalanced by the sound of a fantastic set with a backdrop such as Strawberry Hill. We leave BLANK early and head off to hear some live instrumentals.
Music Playground
We sit on the thin rugs surrounding the jamming area held by Music Playground – an open area for people to come, jam, and create music together.
Instruments include guitar, cajón, bass, drum set, and harmonica. Before us, a handful of strangers let their hearts out. It's the blues, a sort of chicken soup after the last three days.
The guitar licks are slow and smooth. We take it easy. Before long two MCs take the mic and spit freely over a rock and roll riff that picks up speed. The mix of rock and rap is generally loved.
People are no longer sitting. The two MCs are bouncing verses off each other.
One of the guys slows it down again – "guys I just want to say this festival is amazing. One thing I gotta say… there's not enough weed!" Before long, a dance party takes off, all dedicated to the green.
Earth Garden Social
Photography Courtesy of: Matthew Brincat & Zak Farrugia
Paid content for Earth Garden