"Everywhere I go I go with my speaker, I liven up myself boom blast, boom the place". Batch Jagne, from Lamin, The Gambia.
On sharing love, identity and culture
There are a few things that Gambians and I share a deep love for. I cite a few examples: music, sun, speakers, smiles and Bob Marley (also a slang word for weed).
I am visiting the country for the third time with the purpose of conducting independent studies towards my dissertation and creative work. From here on out, everything I do in life I'll justify with studies.
I feel like a responsible raver as I dance in style through the path of empirical research. In my current study, I'm linking African diasporas with musical identity and cultural memory.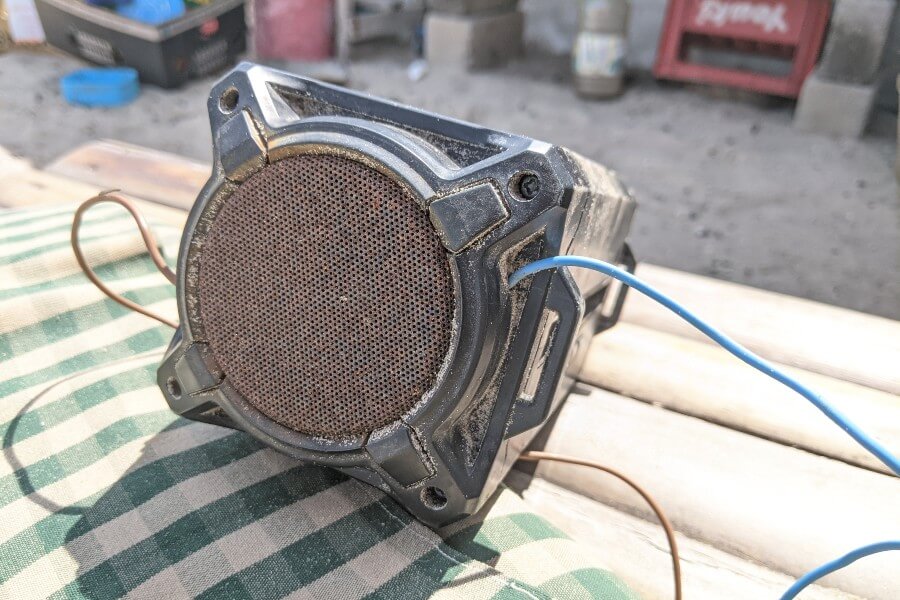 Opportunity to study The Gambia

To set the background, in 2016 I got invited by my dear friend Neil who was running a music festival. Ever since, my love for the country keeps growing, especially the more I notice their unconditional love for music. It's a nurturing and hospitable culture, all backed up with the world famous Gambian smile. On a side – and very important note – reggae is huge.

I get in touch with my friends Batch and Malick to inform them of my purpose of my visit. On my first night they greet me with a big speaker, tunes and huge smiles. Apart from their longer dreads, it was like no time had passed.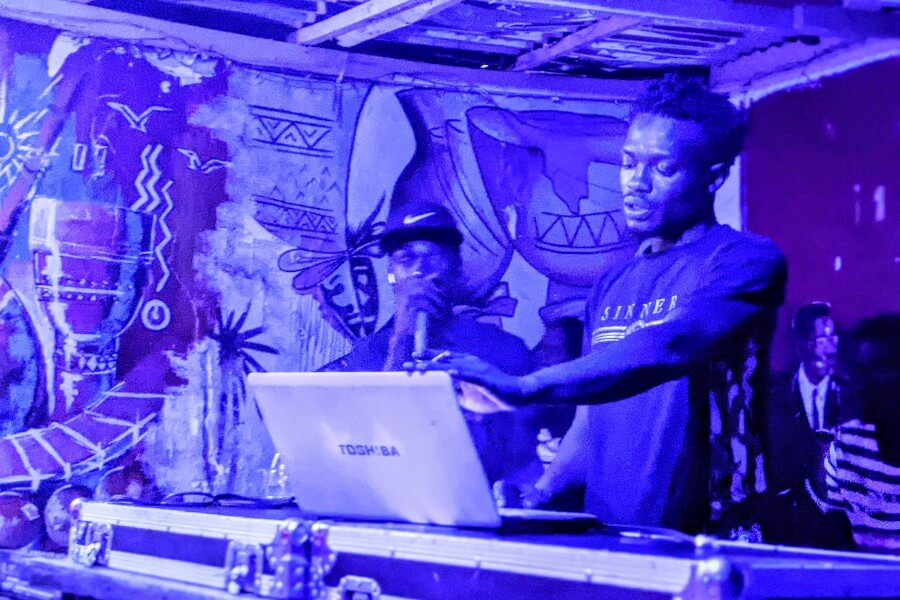 Talk of DJ Fire Man down by the beach
We start in Poco Loco beach bar, sat down next to the sea catching up as we discuss the itinerary for the night in Bakau town. It's where the legendary DJ Fire Man, the best in the country is going to be performing. On arrival to Bakau we see a band playing traditional Mandinka music formed by a few drummers, sax, kora and a singer – a great performance.
Just across the road is Lama Lama club, where the place was just starting to get busy on DJ Moses' set. That's when I bump into my mate Rocksteady-Edi at the bar, it's a pleasant surprise for us both, we love that club, we like talking politics and going to the very front of the crowd to dance.
Dance, we both agree, is part of what keeps us united across borders. When we see DJ Fire Man on stage, the place is buuurnin' metaphorically.
The next day I pay a visit to The Ocean Blue beach bar in Bijilo. On a previous visit I had made good friends with the staff, drumming, spinning fire under the moon, partying with a huge sound system. I had promised them I'd be back, so here I am, and they greet me warmly and enthusiastically.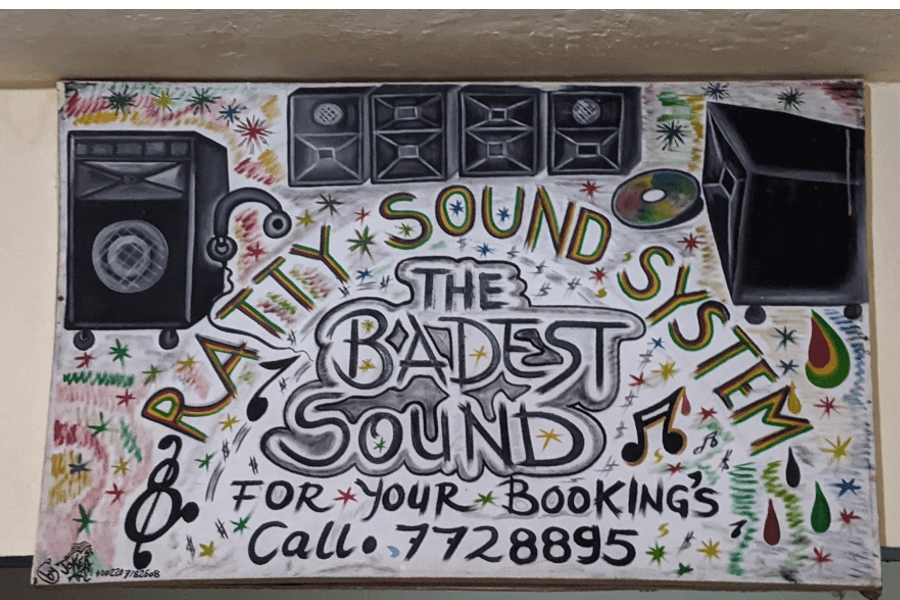 Gambian memory and memories
The Gambians never forget faces nor personhoods – their memory is sharp. I watch the sunset thinking about the power of memory and say to Musa that I felt blessed to be back. Back to my favourite beach bar where I keep some of the most fond travel memories.

We then head to The Queen's Head Club in Kololi for a night of reggae, dancehall, afro beat and funk soul. I sit in a corner observing the punters, the fashion, the bright colours, the hair styles, the dancing, so impressed. Edi and Batch keep rolling and I keep observing – hearing the tribal sound of drums in the tunes coming from the speakers modified by technologies passing through various genres, countries, across decades and amplified.
I see dance moves rooted in tradition expressed in urban styles. The fashions influenced by western clothes adapted to a local identity and a culture that goes fine with unapologetically loud speakers.
A great part of this journey is spent with my friend Neil from England, who despite his busy agenda makes time to show me about along with cultural references.
Layers of sound in Senegambia strip

One night we sit down drinking baobab juice in a restaurant in the Senegambia strip. It's a street with a thriving nightlife, so naturally we hear a band playing next door. Not long after the band in our restaurant starts playing too. As we are trying to continue with our conversation, and despite the loudness of the first two bands, another third band in the next bar also start playing.
We laugh at the amount of sounds and bands playing simultaneously creating so many layers of sound, clashing, crammed, clustered, it's crazy. In each ear a different band. The audience just adapts, no big fuss.
The shared observation of sounds, appreciation of soundscapes and melodies with good friends gives a lively purpose to my visit. I feel privileged, lucky and grateful to be right here in a shared practice of humble human expression across generations.
When we go to Reggae Friday at Domino's beach bar, on entry we meet Fire Man himself – what an honour!
I join the crowd dancing barefoot on the Atlantic sand. Feeling the vibration, connected to the waves with a sense of unity and liberation. Memories created in the body, mind and soul, listening to melodies from past decades merging into present thoughts.
Sharing music through a Minirig
On my last day, we met a couple from Sheffield on the beach who share the passion for music. My human music library of a friend plays tunes specifically selected for them. He follows with a short history of each track.
I have my Minirig speaker with me (good Bristol gal). So the whole afternoon turns into a reminiscing lecture of soul to dub, talking sounds, music movements, black Britain, music for wellbeing, memories, stories and generally having a wonderful time.
As I said to them, I think our encounter was meant to be, what a fantastic way to end my study trip.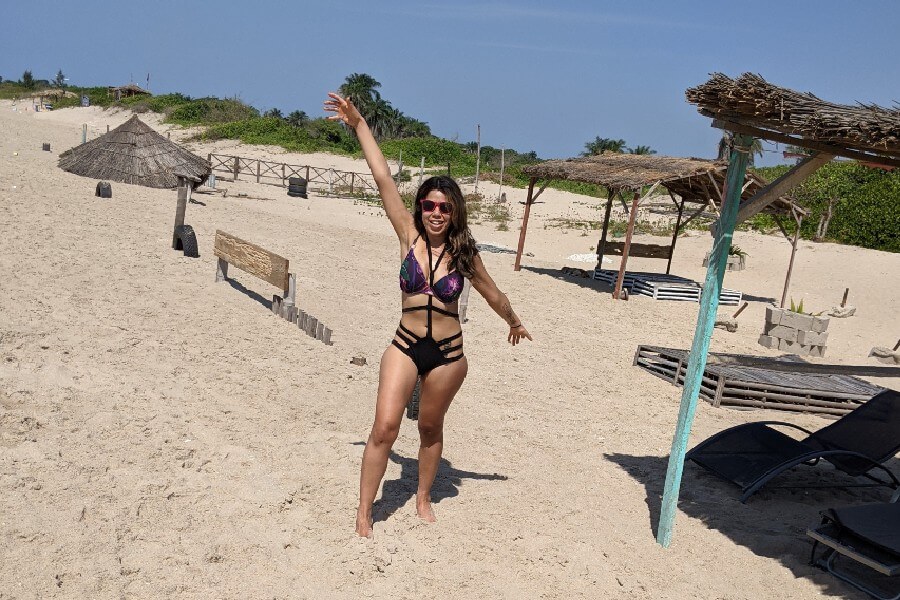 Africa, the world's heartbeat
In my opinion, if there is a heartbeat in world music, it is definitely in Africa. If I was to live a thousand years, I'd live a thousand of them following it, witnessing the rhythms pumping around the world and coming back to the centre of it all. I feel very grateful to have been introduced to the continent through that festival 'Back to Africa'.
A profound thank you to all who have shared knowledge, moments, dancefloors and the wickedest of times in The Smiling Coast.