Rave Stories. The best thing about them is that you can have your own.
Our rave stories
My friend Lys said she'd like to visit Scotland. She must have read my mind as I was dreaming about it. I contacted my mate who usually hosts us. Coincidentally he was organizing the first social-distanced sound system dance in the Scottish countryside on the date we were planning to visit.
Lys declined, but she wanted to do a road trip up North so she offered to give us a lift. I invited my friend Lil, she's a 'yes' gal.
First of all. The Scottish don't do half measures, everything is done properly and anyone around them will be mighty fine. Their hospitality is second to none. I met the crew through sound system festivals. I believe that meet is one of the best things that have ever happened to me.
The event was well planned with all social distance regulations in place. It was invite-only, in an outdoor activity center, two sound systems, and a sick lineup. They had a marquee big enough to distance. A camping area, access to a kitchen, toilets & showers, in a dreamlike location.
We got sent an email with directions, a hand-drawn map with pics, and good wishes. I knew this was the beginning of a good story. We got dropped near the site, followed by a very long walk in the rain, carrying our gear and booze. Going up and downhill, drinking, going uphill again, and again, felt like an eternity, but we made it!
Setting up
Scottish blokes are mint, they're strong, practical, hardworking, and sweet. When we arrived they were finishing setting up the marquee and sound. In the pissing rain and wind, happy as only music lovers can be. There seemed to be a sentiment of unity, a joy of friends finally getting together for a dance after the lockdown.
The catering was excellent, from curry to frittatas, from octopus to cheese and salads. I thought I must be dreaming, is this what people that live in palaces are used to?
I saw Angus setting up a speaker in the kitchen before they started the prep. I've always known it, the secret to good food is good music and vice versa. Well, they had both.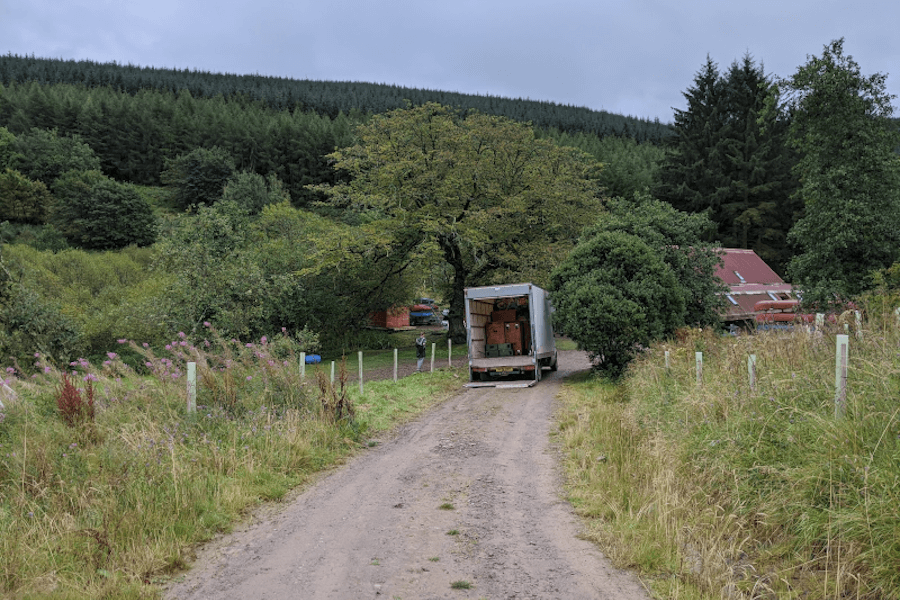 The lassies
Every girl on site brought a unique light to the space. Donning their cute smiles and unique hair, complementing each other. Listening to tales, having drinks, and of course, feminist talk. Reminding me at all times that life is a dream and their presence is nothing but a blessing. Sharing a dance floor with them gals was like dancing in the stars, the brightest Scottish stars.
The Sound Systems
They had two top sound systems, both, a demonstration of fine craftsmanship and engineering. The sound is clear, strong, sweet, in my eyes, a sound art installation. Capable of transporting your mind, soul, and body to a different dimension.
They worked so well together, a real treat, almost like gourmet sound. But you can't have gourmet sound without the expert sound cooks.
Every person that played throughout the event was ace. They showed commitment and love, the best selection, the best tunes, some serious records. Not to mention proper use and knowledge of their tools. They create an atmosphere that I've only experienced with Scottish people, and a feeling of wishing I'd never have to leave them.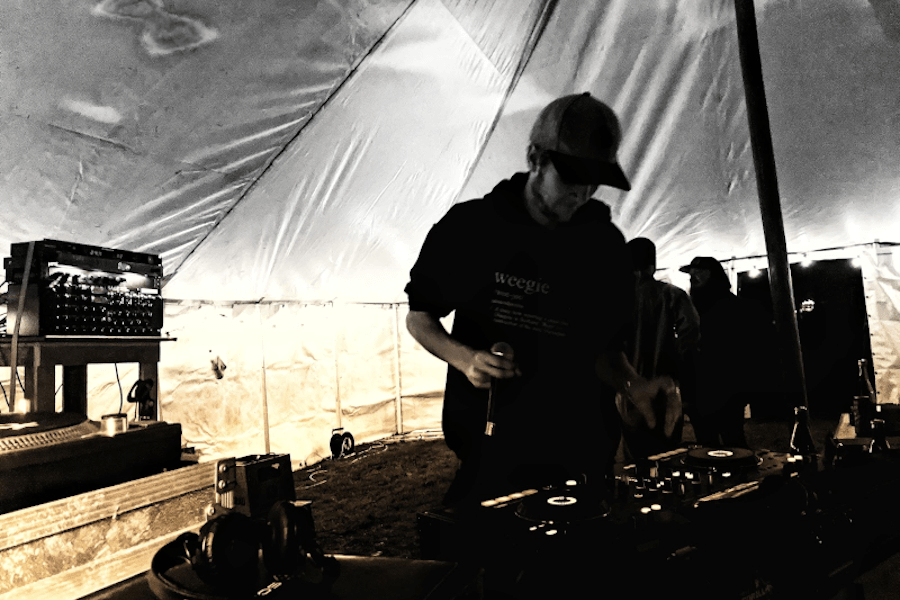 A wee Mexican moment
My friends Pip & Tom invited us to their van to have a Mezcal. They shared some stories from their visit to Mexico. At the beginning of the year, they had visited a few places I'd lived in.
I was so impressed, I went to see Tom playing in Mexico over a decade ago in a little event under some mango trees. Listening to their latest stories seemed to interconnect in a very mystical way, whilst drinking the elixir of the gods; an unplanned ritual, a heart to heart.
Dancing to keep the vibes alive in Bonnie Scotland
This was the first Scottish dance since early March. No festivals had gone ahead because COVID affected the festival and music industry dramatically. Everyone was commenting about how necessary this event was for all. The gathering was very emotional from start to end – pure love.
The Scottish landscape is what sweet dreams are made of. Waking up to it makes you question reality, if you look at the stars once you'll probably be able to smile forever, which may explain the people.
Their countryside is breathtaking; we got to speak to the locals who mentioned this year has been particularly good for the flowers and birds.
Everything that happened on that journey was beyond fabulous. Every person, dog, landscape, moment, tune, flavor My advice: if you ever have the opportunity to experience the Scottish sound system scene, you better be ready to fall in love with it.
I feel very lucky and honestly don't know what I have done to deserve such moments, such invites, such people, such rave stories, and such a wholesome bit of Scotland.