Groovebox: a self-contained instrument for the production of live, loop-based electronic music with a high degree of user control facilitating improvisation.
The Groovebox brand
GrooveBox is also the name of the new brand launched by Steve Muscat and Robin Cutajar just last month. With their first event coming up next Saturday,
Featuring the U.K. house duo, Krywald & Farrer, I sat down with the two young DJs to talk about their brand, influences, and lifestyle.
How was the idea of 'GrooveBox' born?
Steve – Although I've known Robin for a while, we hardly saw each other since we live in different countries.
However, a few months ago we played a B2B live stream and began talking regularly over social media and that's where the concept was born.
Since Robin hosts events in the UK, I had a great amount of trust in him when we began to approach the idea of GrooveBox. For the past few months, we've been scheming and brainstorming nonstop.
There were ups and downs and the best moment was when we signed the K&F contract and secured the venue which allowed all our plans to fall into place in just a couple of days.
Malta – A sick place to party
Robin – Malta has a number of bands and DJs that I really look up to; both musically and in terms of new content and ideas. Because of these people, Malta has developed into a sick place to party. Now there are nights ranging from Disco to Techno, with the local DJs laying down a solid foundation as respected artists and also bringing down some of the biggest names in the industry.
Because I've lived in Exeter for the past three years, I haven't been involved in the Maltese scene.
I'm the type of person who won't do something unless I feel as though I can make a significant contribution, so the opportunity to do something locally seemed limited until I met Steve.
There aren't many people as young and as passionate about music in the way that Steve is.
Together I feel like we can introduce a unique sound to the upcoming generation of ravers. Although there's a lot of work and risks involved, we're both in this for the right reasons and I'm optimistic for the future.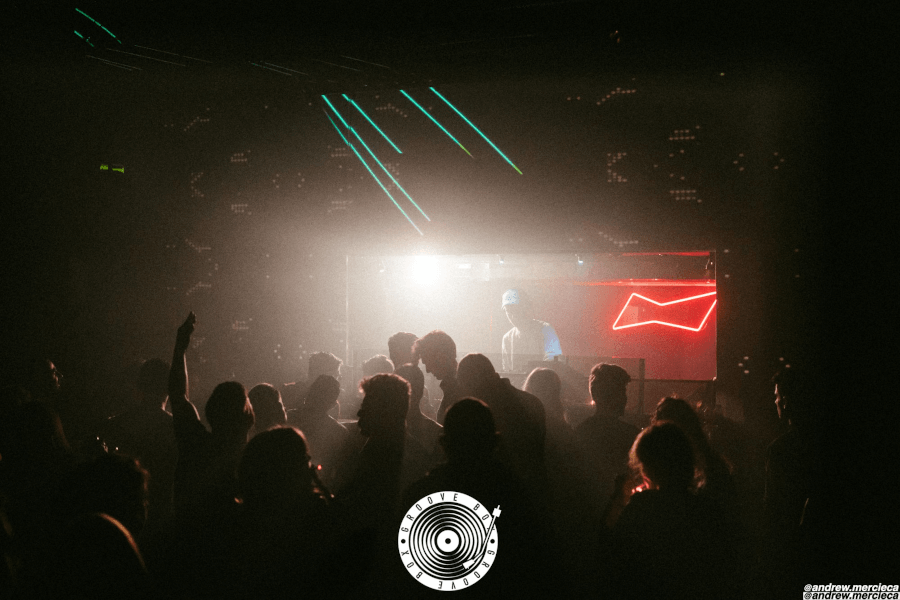 A completely new scene
Do you think that the fact that you're based in different countries has an effect on the brand?
Steve – I began partying at the age of 15. Although I had already started DJing and throwing small high school parties,
This was a completely new scene for me.
Throughout the years of attending events and meeting new people and DJs, my music taste varied drastically.
Originally, I played primarily house and techno but that changed (thanks to some of Malta's top local talent) to love for Disco and classic House.
These influences have allowed me to expand my selection and take a different outlook towards my DJ life. GrooveBox was inspired by the beauty and emotions that are tied to partying.
I wanted to have an outlet where I could showcase my own style and express myself. So yes, the fact that I grew up in this environment allowed me to fall in love with the way DJing can be a form of self-expression.
Robin – I've always had an interest in music; mainly rock and alternative bands such as ACDC, Led Zepplin, and Tool. The fact that my dad, brother, and cousin are all fantastic musicians definitely played a huge role in my love for music.
UK heavy bass introduction
When I was about 16, my friends and I began to go out to clubs and that helped me to discover my love for electronic music. I clearly remember going to Prime Time, which was one of my first experiences in the underground electronic house/techno scene. From that day onwards I was hooked!
I took a gap year before starting university in which I lived in Australia for a while.
My friend, Max, used to play Chet Faker all the time, and that eventually lead me to gain an interest in ambient electronic music and artists like Bonobo, Nicholas Jarr and, Aphex Twins. This type of music became the foundation of my deep-sounding style.
Eventually, the UK introduced me to bass-heavy music, dubstep, garage, and disco.
I'm super grateful to have been exposed to so many genres of music and I enjoy keeping an open mind where I'm always ready to listen to the new styles. Mine and Steve's styles are different but that just adds an element of excitement to the project!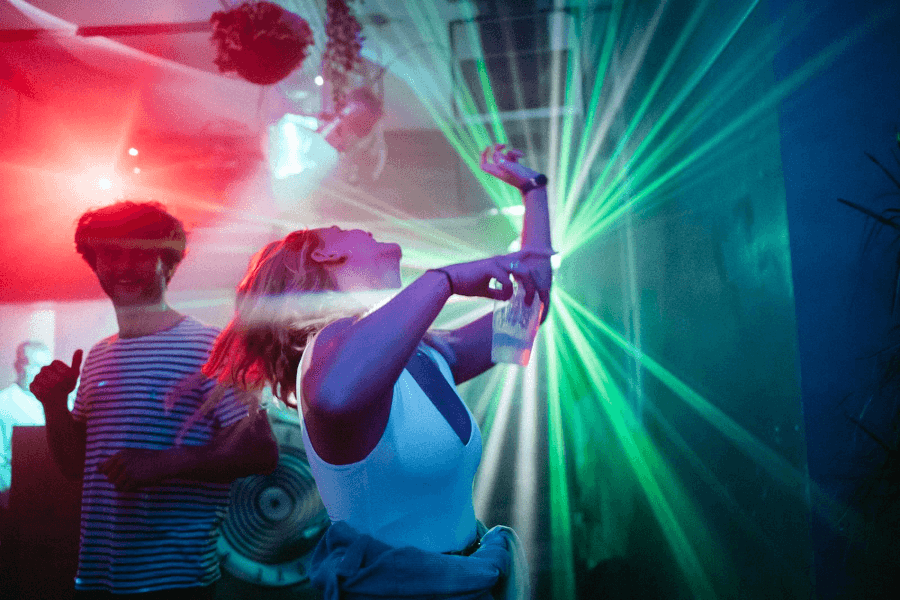 Limited funding and resources
Robin, you've been organizing events with Inner Circle in the UK for a while now. What's been the biggest challenge you've faced so far and how did you overcome it?
I'd say the biggest challenge I've faced has been promoting a whole new genre of music to people who have never heard of the house before.
Inner Circle was born as an outlet to promote a genre of music that was different from anything
Exeter had seen. Exeter is a small city and the nightlife scene revolves around University students, with a population of about 20,000.
The fact that we were original and alternative, allowed for success.
I've had a great team around me and once my housemates were onboard, we were able to start the project out of nothing.
For me, it's been a great achievement building up a brand with limited funding and resources whilst juggling University life.
We've booked some incredible acts and featured on some large-scale shows, all whilst making some amazing memories.
The real challenge will always be about keeping things fresh. For me, money is secondary in all of this. It's all about having a good time and feeling free. Music is a gift for the mind, body, and soul, and as a promoter, I want to attract a crowd who are willing to share that experience and that's how the best memories are created.
What you should expect from Groovebox
Since you're both DJs, who are your main influences? Would you say that these could give an insight into the style of music people should expect to hear at GrooveBox?
Steve – Locally I'd definitely choose Nicky Slim, Squeak! and Mato.
These three people have not only influenced my style of music, but also the way I look at the industry itself.
They are three of the best local selectors and every time they step behind the decks it's a special experience.
Apart from them, I'd have to say my older brother, Moose, is one of my biggest influences.
He DJed for about 10 years whilst I was still very young, so I grew up listening to him preparing for gigs from my bedroom. As for international artists,
Nightmare on Wax, Folamour, Ian Pooley, Masters at Work, Dimitri from Paris, and Joey Negro are just a few talented artists that have been an influence on my track selection and blending styles. I definitely think that through these various influencers GrooveBox will be very much on par with this style.
Robin – It's so difficult to pinpoint! For me, it depends on my mood and the mood I'm trying to convey. However, Moody Mann comes to mind in this instance. Our crowd can expect to hear 'feel-good music at GrooveBox. Get ready for a variety of soul, funk, disco, house, and the good old deep shit!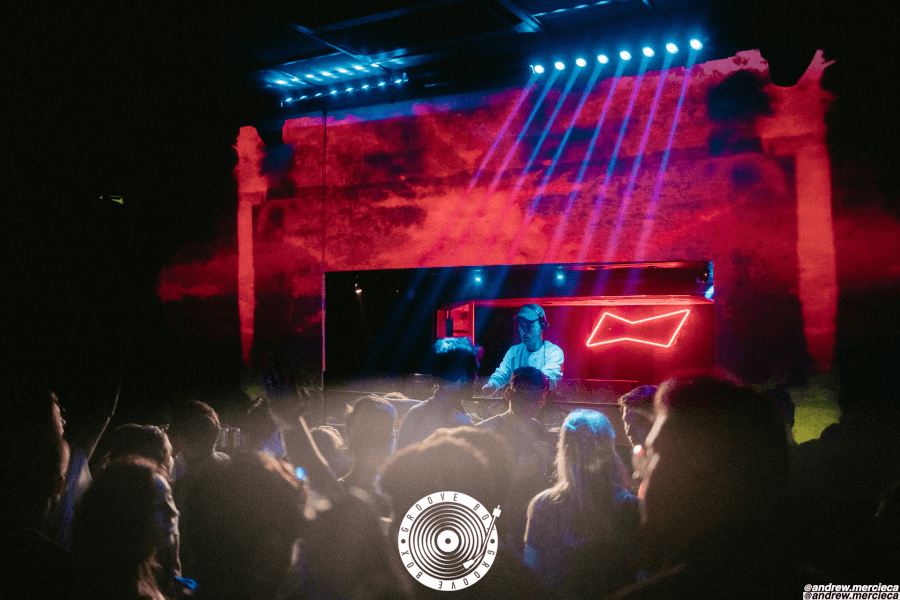 Squeak
Let's talk guests! Why did you choose Krywald and Farrer as your first international guest and Squeak! as your first local guest?
Steve- We felt that Krywald & Farrer would fit the style we wanted to convey perfectly.
Their incredible blend of house and disco, together with their Persies edits, is out of this world. There were talks about other artists, however, they weren't as appealing to me as K&F for the time being.
Robin – K&F came down to Exeter for a brand called Don't Walk Boogie, a disco night run by medical students which features 2 rooms and brings in 400 people every fortnight. I've was very lucky to have been a resident DJ for them this year and I was on the same bill as K&F that night.
I witnessed an incredible set and got to know them at the afters.
We became friends and they were super keen to come to Malta. I was truly impressed and suggested them to Steve straight away when we set up GrooveBox.
Steve knew some of their stuff and immediately loved the idea. Squeak! on the other hand, is someone who has influenced the house music scene locally and is a DJ who has my full respect. He is someone who we both look up to and is good friends with Steve.
Slowly and steadily brand growth
Where do you hope to take the brand? What's the 'end goal' for GrooveBox?
Steve – I would love to watch this brand grow slowly and steadily and give young, local artists an experience to grow.
GrooveBox was created to be an outlet for expression and a place where people can be themselves and have a good time. I have very high hopes for what's to come -from showcasing Malta's finest talent to bringing down international idols.
Robin – As for me, I'd like to save this question for after our launch event.
However, we can both confirm one thing: it's all about the music.
With that mindset, whether 50 or 500 people turn up, you'll always have relative success. The music is the driving force behind this project and it's something we're very passionate about.
Head on down to Gianpula Rooftop next Saturday 18th August for some poolside dancing courtesy of resident DJs, DJ Steve and Robin C, local guest, Squeak!, and international headliner, Krywald & Farrer.
GrooveBox Social
Photos courtsy of Groovebox