Get connected to the African music scene in the fastest way possible by attending trade shows. As we highlighted in our last article about music conferences in Europe, sometimes it's not what you know but rather who you know.
The same applies to the African music market and perhaps even more so. With much less information available online on the industry, the best way to learn about it is to go and find out for yourself.
Below are our top picks for music conferences – get connected!
1. The Music Imbizo: trade shows, hackathon and film festival
When: 23-28 August
Where: Durban, South Africa
Located on the south end of the continent, The Music Imbizo trade show will take place at Moses Mabhida Stadium in Durban, South Africa. It is a platform for music business and cultural exchange in Africa with the objective of providing the opportunities for entrepreneurs in the space to network.
At the 2022 music industry fair, expect panel discussions, hearing new music, a producer forum, master classes and more. This year they will also add a hackathon and a film festival to top it off.
2. Nyege Nyege Festival, the biggest electronic music festival in East Africa
When: Dates TBA (maybe Sep.)
Where: Jinja, Uganda
Nyege Nyege is considered East Africa's biggest electronic music celebration. Since 2020 they broadcast live sets from unique places in the region, some of which got a lot of international attention. Started by two expats in 2015 the festival grew and attracted audiences from "outsider" music as they call it.
While there is limited information about this year's festival, we expect perhaps a mixed digital and physical live event, showcasing an exciting lineup of African artists.
Keep an eye on this space, there are some amazing grooves and opportunities coming from the Nyege Nyege network.
3. Visa for Music, heavy hitter of trade shows for African and Middle East artist
When: 16-19 Nov
Where: Rabat, Morocco
Visa for Music is one of the biggest music trade shows on the continent, operating since 2014 as a crossroads for developing the cultural industries in Africa.
Their website states that over 8000 professionals attend over 500 speed meetings with delegates from over 85 countries. Visa for Music describes these speed meetings as mini, 5-minute opportunities to allow artists to present their projects and begin or continue to establish their network.
There is also an exhibition over the three days with hundreds of exhibitors showcasing their products, services or organizations for attendees.
Of course, a music conference would not be complete without an adjoining festival and carnival style parade, so there will also be plenty of opportunities to party. Check out their website as they are currently accepting applications for artists, DJs and other acts.
4. Africa Rising Music Conference, building bridges between Europe and Africa
When: 24-25 May
Where: Johannesburg, South Africa
Power to African ladies! Africa Rising Music Conference is an exclusive, female-led initiative. They are in partnership with great organizations such as Women In Music, the Dutch Music Export, the Berlin Music Commission, MTN Bushfire Festival and Hallmark Hotel.
It will take place in Joburg this year, with limited attendance. Attendees need to pre-register for this event and there is no guarantee that you will be admitted.
This year the theme of the gathering is "Building Bridges," specifically building bridges between Africa, Europe and the rest of the world.
The conference aims to help delegates truly understand the African market. So if you are serious about expanding in Africa, this is the fair for you.
5. Atlantic Music Expo, a music conference off the African coast
When: 9-16 June
Where: Mindelo & Praia, Cape Verde
Cape Verde is a small island of the coast of Africa historically known for it's role in the transatlantic slave trade. Today it is an international meeting point and its location is a perfect representation of the scope of Atlantic Music Expo's scope – bridging continents that are oceans away.
AME this year will happen in the two largest cities of the archipelago: in Mindelo city from June 9-11 (São Vicente island), then in Praia city from June 13-16 (on Santiago island).
So why should you go to an island in the middle of the Atlantic? Because its a networking hub for music pros in Africa, Europe and South America to come together and develop together.
Over the last seven events, AME describes itself as a think tank covering the following topics: culture, development and advocacy in the African music sector, transatlantic music exchanges and creolization .
The expo is scheduled right before the Kriol Jazz Festival, so the timing is just right.
6. Acces 2022, music industry fair for Africa and its diaspora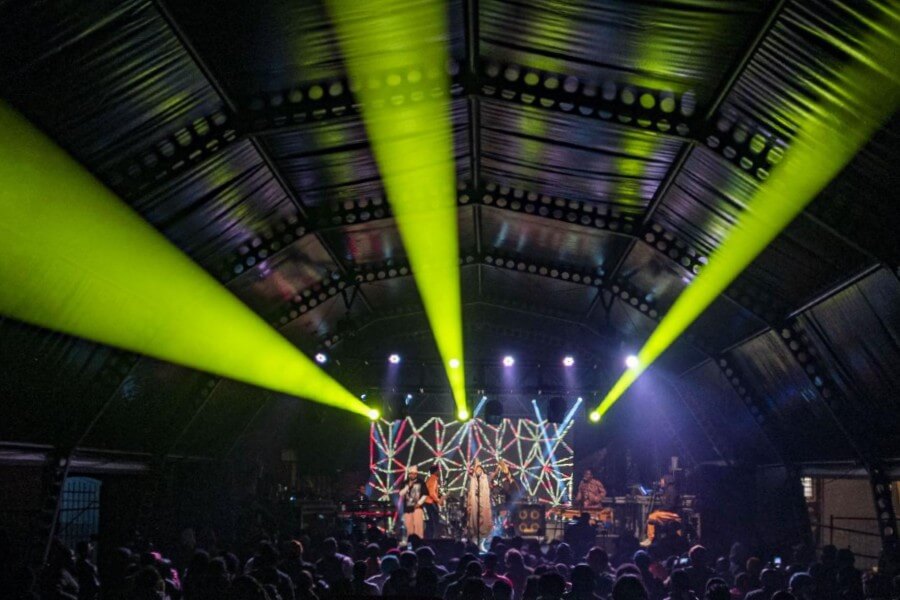 When: 24-26 November
Where: Dar Es Salaam, Tanzania
Acces, the Music In Africa Conference For Collaborations, Exchange And Showcases is a music trade event for music professionals. It's a pan African organization meant to exchange ideas, meet other professionals and hear great new music.
Acces has taken place in other cities in Africa such as Dakar, however this is the first time it will be held in East Africa. Being a leading music conference on the continent, past editions have seen over 550 delegates arrive from all over the world.
There will be panel discussions and visits to key music hubs in the capital. Registrations to attend will open in July via the official website. There's also openings for performers too.