Our monthly round-up of the best global music industry jobs continues for August 2023.
Expect to find the latest music industry jobs for August from all around the world, including Dubai, United Kingdom, USA, and Indonesia. Whether you're looking into internships or managerial positions, our monthly list of the current available roles has you covered.
1. Creative Label Manager at CloudKid
Location: Berlin, Germany
Experience: A Bachelor's degree in business administration, music business, management and/or other relevant fields.
The Role
CloudKid are first on the list for our music industry jobs for August. They're on the hunt for an experienced and creative (on site) Label Manager to oversee and execute the label's operations and day to day management. The ideal candidate will have a solid understanding of music contracts, and music legal language, hold a passion for music, and a proven track record of managing record labels.
You will be expected to overlook and maintain a release schedule and monitor the performances of all releases, and execute all operational tasks for releases such as collecting assets, distribution, and continuously searching for new sync licensing opportunities. All the while you will be required to maintain a strong communication with the legal and A&R departments to sign and finalize artist contracts.
About CloudKid
CloudKid is an independent and self-sufficient, creative outlet and boutique record label. The company has been in operation for 10 years and it was created to support thriving undiscovered talent. CloudKid started as a YouTube music curation channel, however, CloudKid has grown into helping to develop and bring artists' visions to life.
2. Intern at W!zard Radio Media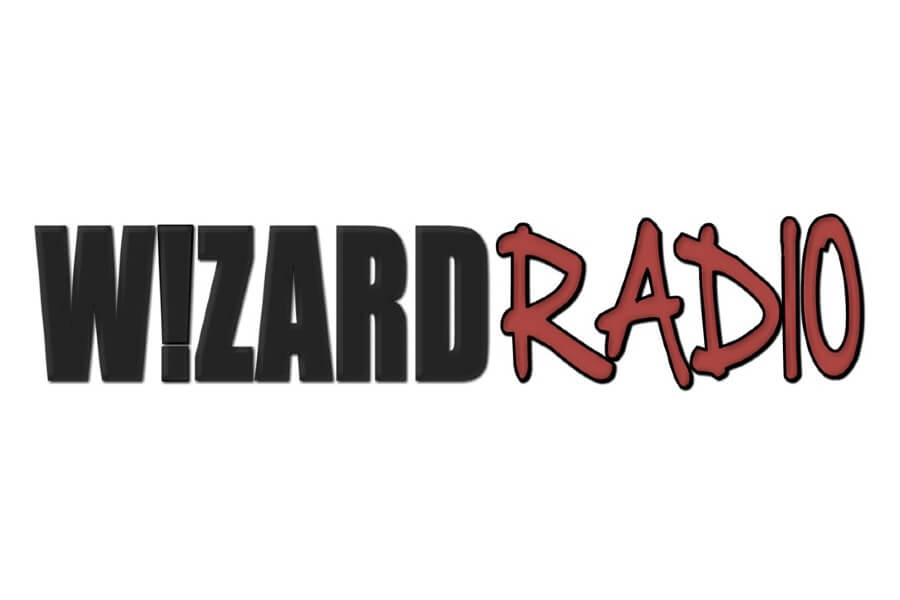 Location: London, UK
Experience: No specific experience is required, however, being a consumer of podcasting, radio and music will help along with a passion to progress within the industry, while keeping up-to-date on the latest trends across digital media will be considered an asset.
The Role
W!zard Radio Media are seeking an energetic and motivated intern to work with their creators across multiple divisions of the business, Including podcasts and radio shows to help support the operations.
This is a great opportunity for anyone interested in pursuing a career in audio content to enter the industry while working for the UK's most popular online teen radio station.
About W!zard Radio Media
Wizard Radio Media is one of the UK's leading international youth entrainment and broadcasting brands that create innovative and engaging content focused towards Gen-Z. Previously W!zard has featured interviews with former US Vice President Al Gore and astronaut Tim Peake to actors such as Leonardo DiCaprio, Tom Hanks and Ryan .
Apply for W!zard Radio Media with a CV to info@wizardradio.com
3. Music Journalist Intern at Underground Sound
Location: Malta or Remote
Experience: Skilled content writerwithnative or bilingual proficiency in English
The Role
This position within Underground Sound is ideal for those that are studying music journalism. It allows you to help you gain a foot hold in the door of the music industry while building your personal network and offering a stepping stone towards a career in music through real world experience.
Underground Sound prefers quality over quantity and we produce SEO-friendly content that captures stories in-depth and told through an alternative well thought-out lens.
You will be reporting to the founder and co- founder while learning, and gaining experience within content creation, music journalism, digital marketing, event and festival promotion and creative digital strategies.
About Underground Sound
Underground Sound is a global media hub that offers readers, listeners and professional's exclusive access to global underground music, events and culture. Our coverage is diverse – consider us as a collection of niches, a place where you can find rabbit holes of information encompassing all the aspects of culture.
Apply for Underground Sound at info@undergroundsound.eu with your CV and a writing sample.
4. Music Promotion Manager at ByteDance
Location: Jakarta, Indonesia
Experience: A minimum of 3-5 years of experience in project management of music campaigns and artist collaborations, along with a strong knowledge of marketing and media channels.
The Role
ByteDance are hiring for a Music Promotional Manager to act as campaign manager and form comprehensive promotion plans for artists together with the A&R team. You will be responsible for creating content, offering support, resource coordination and campaign execution.
You should have a strong ability to build and maintain a good connection with artists, regarding promotion progress and result delivery. Additionally, you will be required to Identify and monitor key digital & social platforms for emerging trends, and be responsible for media buying while exploring new feasible promotion channels according to business goals.
About ByteDance
Founded in 2012, ByteDance mission is to inspire creativity. With a suite of more than a dozen products, including TikTok, Helo, and Resso, as well as platforms specific to the Chinese market, including Toutiao, Douyin, and Xigua, ByteDance has made it easier and more fun for people to connect with, consume and create content.
5. Talent booker at MMG Talent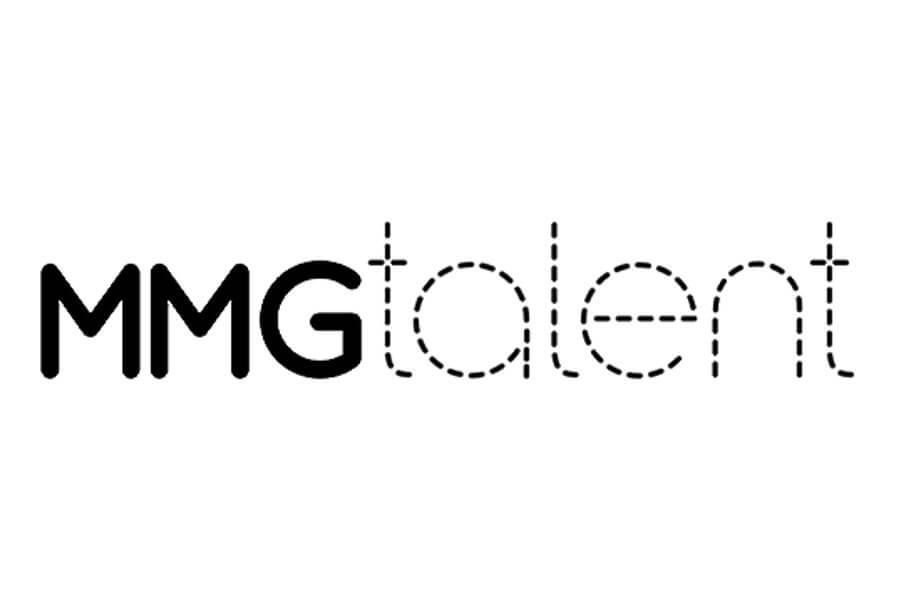 Location: Dubai
Experience: Must have a minimum of 2-3 years of model booking experience or in a similar field.
The Role
We're midway through our music industry jobs for August list. So, let us introduce you to MMG Talent, who are looking to hire an experienced talent booker. You will be responsible for scouting emerging talent and booking job opportunities for the talent that MMG represent. You must have excellent interpersonal skills in order to maintain relationships with talent, creative directors, and other decision-makers in the talent casting sector.
About MMG Talent
MMG Talent is an online casting platform that connects skilled individuals with casting professionals and helps to launch their career in the entertainment or film industry.

With a technology-fast approach, they provide the best tools and instant access to jobs for talented individuals looking for opportunities as actors, models, voice overs, TV presenters, hosts, influencers and extreme performers in Dubai and Abu Dhabi.

MMG Talent is leading casting agency of choice for clients from fashion, luxury, retail, e-commerce and public sectors across the UAE, Saudi Arabia, Qatar, Oman, Kuwait and Bahrain.
6. Head of Growth at Amanotes
Location: Ho Chi Minh City, Vietnam (on site)
Experience: Proven track record of successfully driving growth initiatives and achieving measurable results in a leadership role, preferably as a Head of Growth or in a similar capacity.
The Role
Music Entertainment Platform Amanotes is a music game hub, who are looking to expand their operations by hiring a Head of Growth to facilitate the growth loop from user acquisition to product monetization.
You will be responsible for:
Working alongside CEO's to design and validate the growth model for MEP
Scale up the growth model after validation
Be responsible for proposing and achieving KPI and OKR
Lead the team and daily operations including but not limited to User Acquisition, Monetization and, Product Growth.
Identify and establish strategic partnerships, alliances, and collaborations that can accelerate the company's growth
Lead the fundraising activity
Train, mentor, and coach to develop team members
Co-define, develop and maintain the upkeep of the company culture
Co-define the company strategies together with the management team
About Amanotes
Amanotes are a fast-growing startup in the music-tech industry. Since 2014, the company has produced 50+ music games and mobile applications. They have nearly 3 billion downloads worldwide and 120+ million monthly active users.
From 2019, Amanotes were listed as the #1 mobile apps publisher from Southeast Asia. The #1 music games publisher worldwide, and one of the top 10 mobile app publishers across all categories.
Apply for Epsilon Records Here
7. Artist Manager at Supernature Location: South London, UK
Experience: A minimum of 2 years' experience in artist management, or a similar fast-paced, artist-facing position in the music industry.
The Role

Supernature are looking for a dedicated, and organized artist manager to join their team. The position is on a full-time basis working from their South London office. If you believe that you 're the right candidate then you must have a proven track record of working closely with artists, and have the ability to manage a complex and varied workloads, along with an in-depth understanding of the music industry is essential.
Your responsibilities will include the day-to-day management duties of existing clients. Strategic planning and day-to-day management of all aspects of clients' careers. Understanding their goals, developing strategies and working proactively to achieve them, handling of administrative responsibilities across the roster. While working towards signing and managing your own clients in the future.
About Supernature
Founded in South London in 2017. Supernature provides bespoke management and services to a diverse roster of independent artists and labels.They have a keen focus on empowerment and entrepreneurship, and provide creators with all the tools and support needed to build a successful, sustainable career.
8. Music Festivals Business Development Manager at Togather
Location: London, UK (on site)
Experience:
The Role
Are you a commercially astute and relationship-focused professional with a strong passion for Live Music Festivals?
Togather are seeking a Senior Partnerships Manager to drive business growth by forming strategic partnerships and securing new client accounts, within the Live Music Festivals sector. As a crucial contributor to the team, you will play an essential role in expanding their network, within the exciting realm of Live Music Festivals, contributing to their vision of becoming a premier event planning platform in the dynamic festival industry.
Responsibilities:
Identifying Festival Opportunities: Utilize your industry expertise, research skills, and engagement in the Live Music Festivals scene to identify potential clients and new business prospects within this sector
Lead Qualification: Conduct thorough evaluations and initial discussions with leads to assess their compatibility and enthusiasm for collaboration on Live Music Festivals
Creating Compelling Proposals: Develop and deliver persuasive presentations and customized proposals that effectively showcase our unique value propositions and solutions to prospective clients in the Live Music Festivals industry
Collaborative Approach: Collaborate closely with internal teams, including marketing, sales, and product development, to align strategies and execute initiatives tailored to the specific needs of the Live Music Festivals industry
Building Stakeholder Relationships: Cultivate and nurture relationships with key stakeholders within the Live Music Festivals sector, building credibility and trust that result in successful sales and sustainable account growth
About Togather
Togather started as Feast It in 2017 as a booking platform for people to book street food caterers for their birthday parties and weddings. Since then, they have grown to become the UK's biggest events platform.
9. Catalog Optimization Analyst at Duetti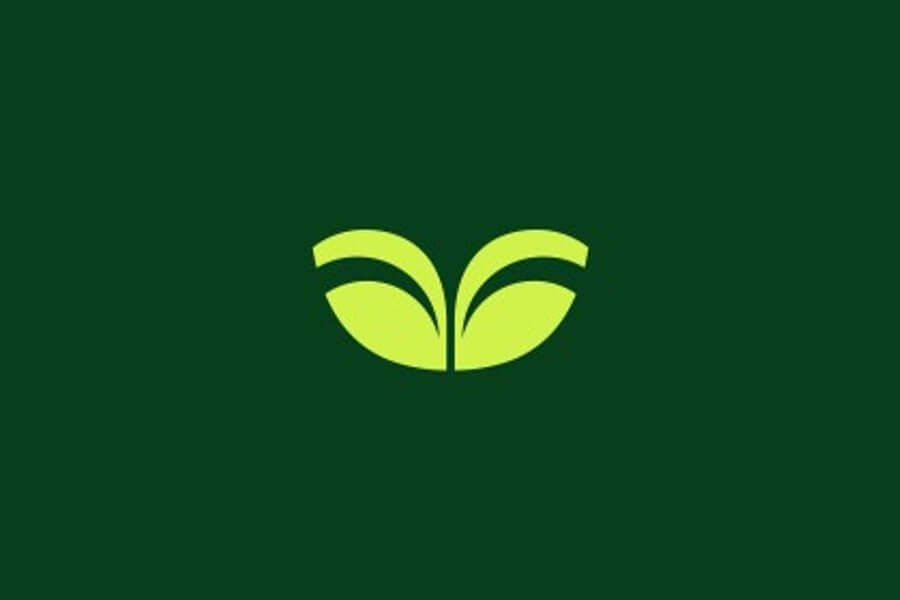 Location: Los Angeles, New York, Miami – USA
Experience: At least 2 years of music industry experience in a growth, strategy or marketing role. A proven track record of executing new and innovative marketing ideas is essential.
The Role
As a Catalog Optimization Analyst, your goal is to find new ways to improve the performance of Duetti's song catalog. You will research, plan and coordinate the execution of new innovative strategies on leading streaming platforms, alongside other revenue generating opportunities.
A knack for to thinking outside the typical music marketing playbook will be beneficial, as you will be expected to "hack" the most efficient execution paths for each approach.
You will deploy scalable and adaptive strategies for the dynamic music market, driven by forensic insights and estimates built on the basis of Duetti's proprietary data models.
About Duetti
Duetti was founded in 2022 with the mission of providing independent music artists with new financial alternatives. Their unique model unlocks immediate cash flow for a wide range of artists, allowing them to sell master catalogs, individual tracks, or even parts thereof, an opportunity previously only accessible to a small group of A-list artists.
Apply for Duetti via email on join@duetti.co
10. Studio Assistant at PIRATE.COM
Location: New York, USA
Experience: Prior experience working in a studio is considered an asset. However, communication, organization, time management, customer service, as well as a passion for music is essential.
The Role
PIRATE.COM is the final entry for our music industry jobs for August. PIRATE.COM is hiring for an exciting new role of Studio Assistant a great opportunity for someone with a passion for music, to get your foot into the door of the music industry.
No day will be the same running a music studio. You'll play a key role to ensure the studios are running smoothly and the artists that use Pirate have a positive experience.
Responsibilities:
You will be the on-site face of Pirate for all artists
Greeting new artists and showing them to their rooms, assisting them with how Pirate works and helping them with music equipment to ensure their sessions run smoothly
Resetting studios in between sessions to ensure the studios are always ready for the next artist
Proactively testing equipment to pick up issues before anyone else
Work closely with our customer service team to escalate issues when rooms need attention/repair
About PIRATE.COM
Pirate Studios is the world's leading provider of rehearsal and recording facilities for artists, with studios in the UK, Germany and the USA with exciting plans to expand globally. This is a rare opportunity to be part of a global team that is building something extraordinary. Music and tech are central to their mission of empowering artists and creators to succeed.