The Arabic Oud. An amazing, fret-less, 11-stringed, pear-shaped instrument made from agar tree wood. Read and listen below.
Arabic Oud for you
'Age is but a number' and the Arabic Oud is an instrument that doesn't fall short of this philosophy.
It dates back all the way to the 13th Century. Despite it's history, it's still very much alive and kicking, pushing through its historical barriers. Its melodies are as tempestuous and robust as the Middle Eastern tradition. This is the backbone for Middle Eastern music.
It's a charming fret-less, 11-stringed, pear-shaped instrument made from agar tree wood. Its unique musical tone gives it 'the big daddy' title of Arabic instruments, but its evolution hasn't come to a halt just yet. The Oud's origins date back to Iran's Sassanid era (224-651 AD) where the instrument would support soldiers through the trying times of war.
It made its way into the world of music, incorporated into belly dancing and spread to the vast majority of the Arabian Peninsula. Over the decades, each region put its own spin on oud playing, mirroring the identity of that given place.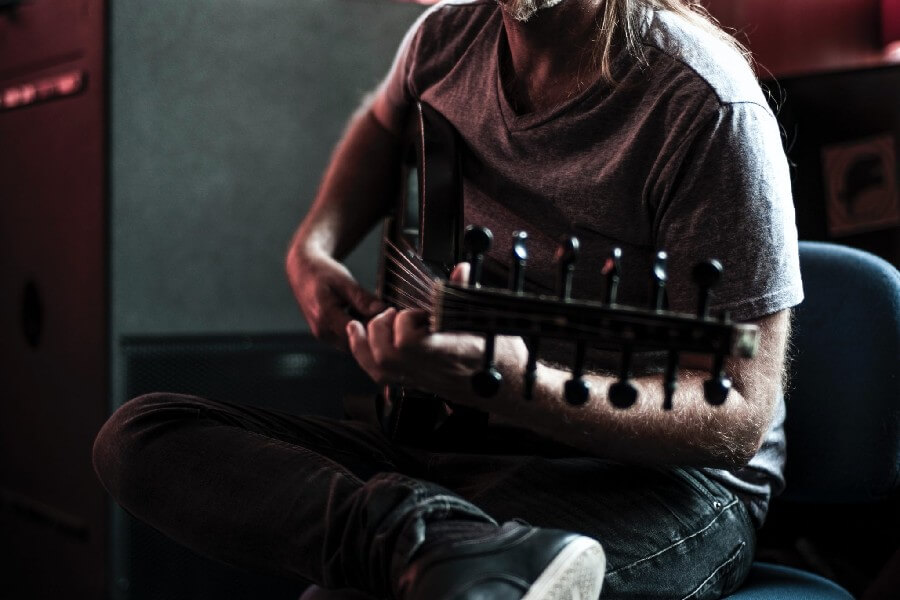 The King of Arabic Oud
The King of Oud, Farid al-Atrash (1917-1974) embodies the traditional spirit of the oud and Arabic music. Many have drawn aspiration from the Egyptian-Syrian musician and composer who personifies the classically ardent Arabic identity.
The Oud in Modernity
Given the Oud's archaic history, younger people move away from the old traditional sound, in search of something new and exciting.
Subsequently, the number of oud enthusiasts has dwindled in recent years because of the 'globalization effect'. We've got access to music from all corners of the globe. It's no wonder people are branching out with their interests, in search of something beyond what they know.
What does this mean for the oud? Mixing old traditions with new, vibrant sounds, can bring the identity to the current century. Thus, it continues to push the oud's evolution forward.
Here's a couple of modern-day Oud players that are keeping it alive. They incorporate this little pear-shaped gem into a new wave of music.
Up first, we've got Kamilya Jubran. Her resistance and thirst for culture shines through in her deep vocals and brooding oud playing. The sound emanating from the oud is fresh and experimental, steering away from the oud's traditional tone.
This demonstrates the versatility of this instrument.
Le Trio Joubran, have some of the most captivating sounds I've come across.
Samir, Wissam and Adnan, are three brothers and all oud players. They create an elegant unison of playing that speaks the language of their souls. Always in harmony, never overpowering and always in synchrony.
They carry the oud's archaic tradition into the present. It brings the solo instrument into a unique ensemble to further amplifies the oud's entrancing energy. I highly recommend listening in – their stuff is truly mind-blowing.
Up next, Tunisian player, Dhafer Youssef.
He brings together the Sufi tradition with jazz, mystical and world influences that create a unique and truly captivating experience.
Youssef integrates the electric oud, which manages to break some of the instrument's traditional boundaries. After having listened to this album myself, I can assure you that it's got some head-boppin' funk, jazzy vibes and killer vocals that will most definitely send you into a trance-like state.
Sam Shalabi, is an Egyptian- Canadian oud player who orchestrates and directs Montreal's post-postrock band/orchestra Land of Kush.
Their blend of electronica, an integration of Arabic maqam (scales) through the oud and vibrant Eastern percussion is a delight to the ears. Their sounds infuses psychedelic elements that'll send you straight to ear-gasm.
This amalgamation of different rhythms, vibrations and melodies helps bring Arabia's sound straight into modernity. Worth checking out!
I saved these guys for last as they're a personal favourite.
Nothing defines new age music like trance and techno. DuOud brings some flavor to techno's monotone beat. Using the oud to stay true to the Middle Eastern vibe, while complimenting it with some captivating upbeat rhythm.
Honestly, just watching this guy shredding the oud, is pretty insane. Gives off some pure 'Burning Man' energy.
If you liked this article then check out our review of the best Eye-Catching, Unconventional Vinyl Records