Explore the world of exciting and diverse music careers and unlock your potential. With limitless opportunities for success across various roles, take that first step towards your dream job in music.
As the music industry continues to evolve, new career paths in music are emerging all the time. From music editors to SEO specialists, this article explores some of the most interesting job opportunities in the music industry as of April 2023.
1. Content Operations Coordinator at Beatport
Location: Brighton, UK
The music operations coordinator position at Beatport is a fantastic chance for you to take the lead and advance your music career.
As a full-time content operations coordinator, you'll have a hand in collaborating with the industry's top artists and record labels. With a focus on managing content, promotions, and metadata, the role requires past production or music tech experience and basic photoshop skills.
The ideal candidate should have prior experience in copywriting, specifically writing product pages.
About the company:
Beatport is a digital music platform focused on electronic music. Founded in 2004, it has grown to become one of the largest online stores for electronic music, offering a broad range of tracks from established and emerging artists, as well as exclusive releases and DJ tools.
In addition to its digital music store, Beatport also features news, reviews, and a variety of music-related content. The company has a global reach with offices in the United States, Germany, and the United Kingdom.
Apply here.
2. Freelance SEO Specialist at SoundCloud
Location: New York or Los Angeles, USA
SoundCloud is on the hunt for an experienced freelance SEO specialist to amp up their search engine marketing across various acquisition funnels including their website, app stores, and landing pages.
This role involves finding opportunities for article and topic coverage, keyword, and trend research, giving recommendations for content creation, managing promotions and product offers, analyzing metrics, and optimizing app store pages.
You'll also need to keep yourself up to date with the latest trends and work closely with both the internal and external teams. The perfect fit for this position is someone who has a good grasp of web traffic, SEO metrics and keyword tools.
About the company:
SoundCloud is a music streaming platform that's more than just a place to listen to tracks. It's a community of artists, bands, podcasters, and music enthusiasts who share and discover new sounds.
With a focus on independent and emerging artists, SoundCloud is a hotbed of creativity and innovation, where you can hear the next big thing before it hits the mainstream. This is what makes this job post a great starting point for music careers.
Plus, it's not just about music – SoundCloud also offers a range of podcasts and spoken word content, making it a go-to destination for audio entertainment of all kinds.
Find out more about the position here.
3. Campaign Manager at Spotify
Location: Berlin
Spotify has an exciting full-time job opening for a campaign manager based in Berlin, that could level up your music career to new heights.
In this role, you'll be the driving force behind Spotify's digital advertising strategy, helping agents and clients achieve their marketing goals through the platform.
The ideal candidate should have experience in ad operations, account management or campaign management for at least 2 years. Additionally, a deep understanding of the digital media industry is essential.
About the company:
Spotify is a Swedish audio streaming platform founded in 2006, which has grown to become one of the world's leading music, podcast, and video streaming services.
The company is headquartered in Stockholm and has offices in over 20 countries worldwide. Spotify's platform provides users access to millions of songs and other audio content from all over the world, with personalized recommendations based on their listening habits. With such a huge footprint, they offer music careers all over the world.
They have also recently expanded into the podcast market, with original content and exclusive deals with prominent podcast creators.
Read more here.
4. Production Manager at FAB
Location: Dubai, UAE
In our recent article about Dubai, we found out that the UAE is a great place to enter various music careers. WeAreFab is searching for a production manager to join their team. Here you'll have the opportunity to manage and execute all aspects of live music events, from concept to completion.
From overseeing technical and logistical planning to ensuring the seamless execution of events, you'll be the driving force behind unforgettable experiences for fans. This role requires a strong background in live music production, excellent communication and leadership skills, and the ability to thrive in a fast-paced environment.
About the company:
WeAreFab is an event production company based in Dubai, United Arab Emirates. They specialize in creating memorable experiences through their expertise in event production, design, and management.
They have worked on various events, including concerts, festivals, corporate events, and weddings.
Read more here.
5. Artist & Repertoire (A&R) Representative at Epsilon Records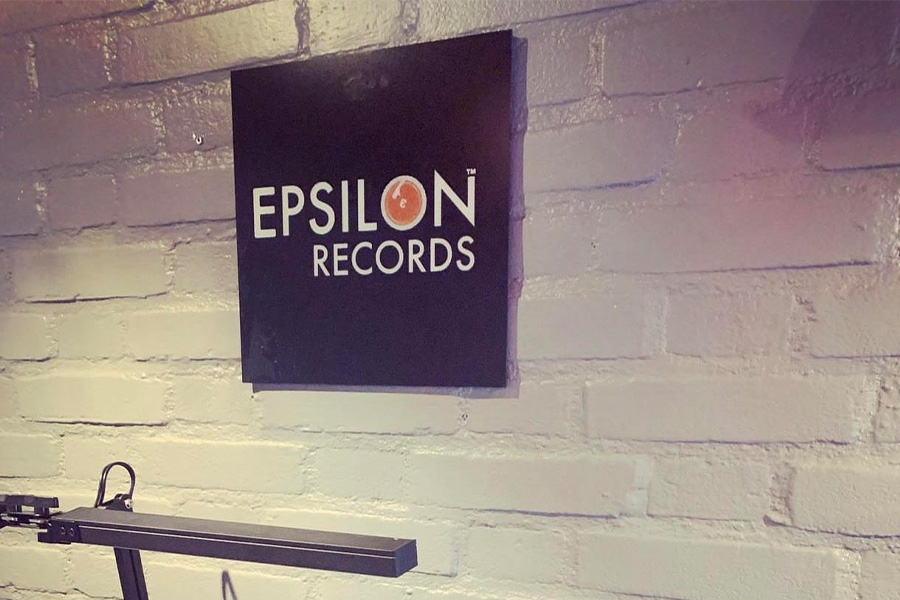 Location: Netherlands (Remote)
Epsilon Records is looking for an A&R Representative to add to their dynamic team. You'll be tasked with discovering fresh and talented artists to sign to the label, taking charge of the recording process, and working with other departments to release music that truly captivates listeners.
This opening requires someone with a keen understanding of the music industry, excellent communication and interpersonal skills, and a proven track record of identifying and nurturing successful artists. You'll need at least 3 years of experience in A&R or a related field.
About the company:
Epsilon Records is a record label based in the Netherlands that lives and breathes electronic dance music. They are committed to discovering and developing talented artists and have a strong presence in the industry.
Their goal is to bring innovative and fresh music to their listeners and to continuously push the boundaries of what is possible in the world of electronic music.
Apply here.
6. Freelance News Writer at Warner Music Group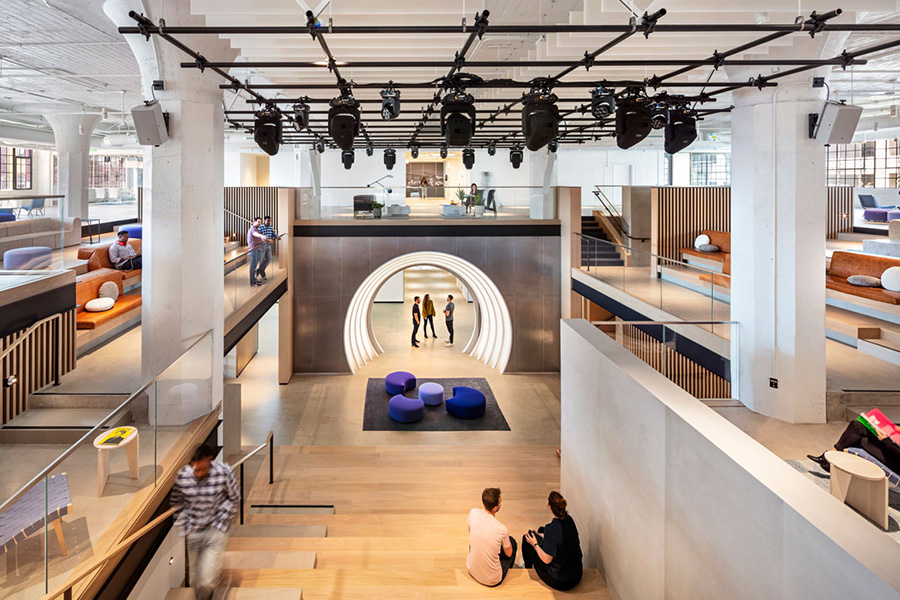 Location: Los Angeles, USA (Remote)
If you have a passion for music and a flair for writing, Warner Music Group have the perfect opportunity for you to kickstart your music career. Warner Music Group are seeking a news writer to join their West Coast team on a freelance basis.
As a news writer, you'll be responsible for writing and editing engaging content for the company's website and other platforms. You'll also have the opportunity to interview artists and industry professionals.
This position requires someone with 2-4 years of experience, a flexible work schedule, and a strong work ethic.
About the company:
Warner Music Group is an American multinational entertainment and record label conglomerate that operates in over 50 countries worldwide.
It is one of the big three recording companies, alongside Sony Music and Universal Music Group, and is known for representing some of the biggest names in the music industry.
The company was founded in 1958 and has since grown into a global powerhouse, encompassing numerous record labels and subsidiaries that cover a wide range of musical genres.
Read more here.
7. Executive Assistant to Managing Director at Metropolis Music
Location: London, UK
If you want to start your journey in music careers, Metropolis Music, part of Live Nation Entertainment, is looking for a skilled executive assistant to support their Managing Director.
As the right-hand person, you'll be responsible for sourcing venues, routing tours, and preparing costings and budgets. You'll be the backbone of the operation, ensuring the smooth running of events, and liaising with agents and other promoters.
You'll need to be a self-motivated go-getter with excellent negation skills and a passion for music.
About the company:
Metropolis Music is a UK-based concert promotion and production company, specializing in bringing the biggest names in music to stages across the UK and Europe.
They have a rich history in the industry, having worked with artists such as Adele, Foo Fighters, Arctic Monkeys, and many more. As part of the Live Nation family, Metropolis Music has access to an extensive network of resources and expertise, which allows them to continue to bring the biggest and best artists to stages across the UK and Europe.
Read more here.
8. Graphic Designer Internship at Underground Sound
Location: Malta (Remote)
Yes, we are hiring too! We are looking for a budding graphic designer that is looking for real world experience to help create imagery for Underground Sound's website and socials on a weekly basis. The goal is to help us get our message across in a visual way.
We are happy to bring a graphic designer on board that is interested to have a future in music careers.
About the company:
Underground Sound is a digital content house based in Malta covering the music, events, and culture of the new global underground. Find out more about us here.
Established in 2017, we have been documenting counter current, alternative and non-mainstream scenes in Europe, the US, South America, the Middle East and beyond. Find out more about us here and join our small team with a big passion for the underground.