Alias 1 goes by two names. Aiden Sommers for his general compositions and productions. If you're looking to explore his club projects and electronic live energy then you will find Alias 1.
OTR's Bed and Boogie Weekender,
At around 11 pm on the first night of OTR's Bed and Boogie Weekender. Ian and I made our way to Ron's Rave Pit. We were there to witness some real-time music magic. Although Aidan is very fresh onto the music scene. The energy emanated is intense and rather infectious, fluctuating between soft, ethereal tones and hard-hitting basslines. So, it's a little difficult to stand still while watching him perform.
The vibe was up from start to finish. Once the set was over, we scheduled an interview with Aidan. In hopes of gaining some deeper insight into the fresh and young mind of this talented individual.
Alias 1 the journey
Tell us about your musical journey
" I started out with no musical background at all. Apart from listening to my mother's singing and a few years of theatre performance. A few years into learning music production, I began learning music theory and piano to improve my songwriting.
I got into making music just by listening from a young age. Being a collector of CDs & Merch from my favorite artists. Eventually, I got out into the clubbing scene. This was the turning point that inspired me to learn Djing, and eventually, Ableton which became my most important tool.
The production process of Alias 1
What music's been on your 'recently played tracks?
"I listen mainly to a lot of ambient, world music & downtempo artists. From bands such as 'Bonobo' and 'Thievery Corporation' and the occasional Lofi – hip-hop beats.
What's your production process like?
"My production process is anything from finding a few chords on the piano. To writing a drum rhythm as a foundation for a track or synthesizing an interesting texture to work with. I would continue adding sections and jamming out ideas until an arrangement idea starts to come together. Then layer this out, listen to it back and edit over several times until I'm happy with my piece.
Genre fluid
What style would you categorize your music under?
"I wouldn't categorize my music under any genre. As a producer, I explore a diversity of styles which all represent my diversity of feelings and life experiences. For me, different styles and genres are just other mediums and ways of expressing myself."
What are some of the perks and shortcomings of being involved in Malta's music scene?
"Some perks are that as an artist you're in a scene where you're contributing to your own growth. As well as the growth of other local artists. It's great to be in a collaborative environment. Using our talents to create a network of ideas to support one another by exchanging services and skills".
"Some of my shortcomings are very common such as plans not working out as expected. Cancellations are another thing that unfortunately is becoming more of a regular occurrence. Especially because of the current times, that we are living in. I'm definitely not alone in feeling this I'm sure. I would say to any struggling artist outthere. That staying mentally and physically healthy in a fast and constantly changing environment. is essential"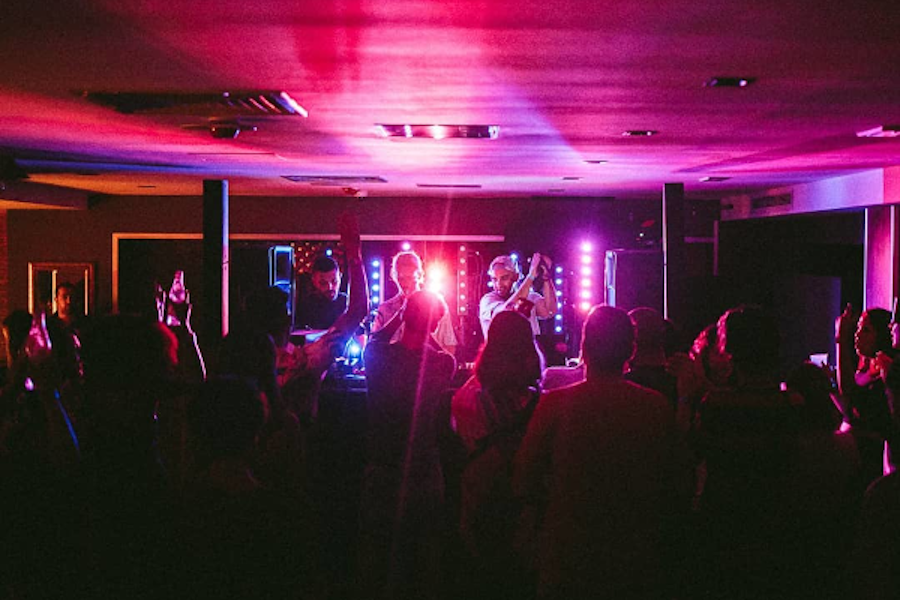 The vibe of the upcoming EP
What are your aspirations as an artist?
"I aspire to continue writing music. Alongside performing and producing with other artists I encounter on my travels".
What kind of vibe does your upcoming EP emanate?
"I am juggling a few different projects at the moment. I've got an upcoming single with Fattima Mahdi, and I've just recently finished my first full-length album for Alias 1. Which includes a couple of international and local artists. My first full-length album will give a better understanding of the diversity of the projects and styles that I currently represent."
You also teach classes on music production, mixing, and recording… is there any substantial advice you give to your students?
"Just dig in. There's nothing better than experience. We live in a world where you can learn anything that you put your mind towards, All you need is focus and time.
Alias 1 Social
Images Courtesy of Andrew Mercieca – egliofilho – Khalia Parnis