Amplify CMO and drummer of Kasabian talks about his latest project Amplify.
Amplify is a Web3 platform that is disrupting the music industry by showing alternative ways for those involved in the live music scene to become more self sustainable. This new marketing platform offers artists, promoters, and venues an alternative way to get paid well after the show has ended.
We begin the story of Amplify when they purchased a chapel in Wales.
The Chapel is born, intimate music venue in a church
"I was sat having a few pints with longtime friend Irfon Watkins (Amplify CEO). He announced that he was going to buy a chapel in his hometown of Lianwrtyd Wells, Wales". Ian thought that it's just the beer doing the talking.
The next day Ian receives a call from Irfon. "I did it, I put in an offer on the chapel." Letting the words sink in and letting out a laugh, Ian Chief Music Officer at Amplify says, "okay let's get to work".
The idea was simple. It was to turn the chapel into an intimate music venue aimed at challenging the music industry.
This would be done by introducing artists that play at the chapel to the fast-developing Web3 tools. These tools include digital wallets, NFT's and DeFi (decentralized finance) to help artists, promoters and venues earn money way after a gig has taken place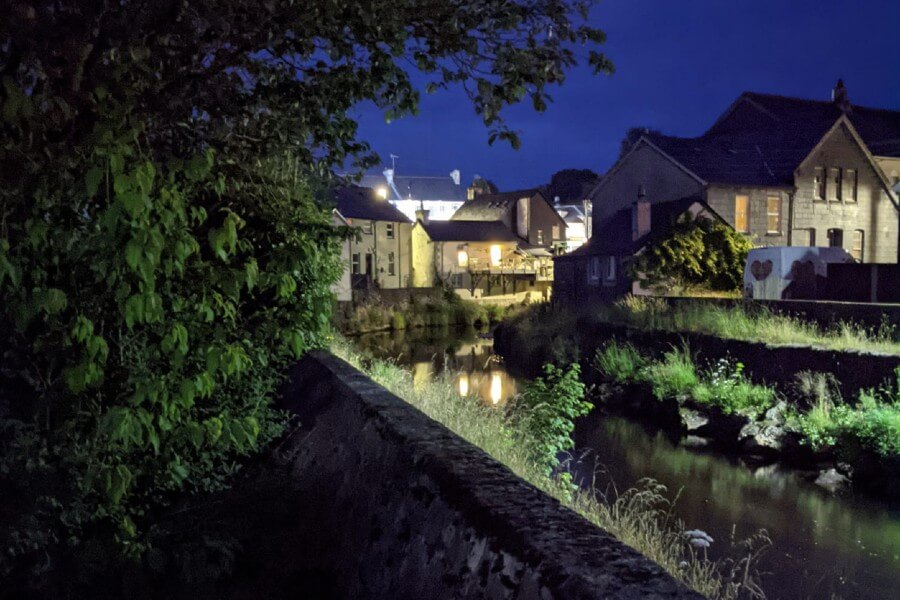 How do artists make money from Amplify?
Traditionally artists who play live gigs only have a few ways of making money, which is usually all generated on the night. Artists can expect to receive payments for their services from venue owners along with the sale of merchandise and ticket sales. Other methods to earn can be seen in busking efforts and private event bookings.
Payments made to an artist are usually split between all members and crew involved in the production. Additional expenses that should be factored in are daily needs, such as travel, food, drinks to name but a few. However, for the lucky few, the extra cash is reinvested back into the band or artist to help with further growth.
It's with this that we should be celebrating innovative platforms like Amplify. They are using the latest technology to help support those in the music industry financially.
Enter Amplify
Luckily, there is another way. Amplify works as a digital wallet that can be used before during and long after a gig has taken place. In this way offering a much needed revenue stream for artists, venues, and promotors.
Tools like Amplify are helping growth, engagement, and fan monetization. It allows users of Web3 to build a new economy for live music in real life and on the metaverse. The service works via subscription, however the basic model is free of charge. For the free version all you have to do is join their Discord server.
A brief history of Ampilfy
Amplify was purchased from Amplify.link's Sam Bates who is now CMO of Amplify and Amplify.live. The team is made up of a small, but growing team with a vision of connecting and building an empowered community of artists enabling them to earn forever.
Adapt or die as the saying goes. It's with this that the idea to merge technology and live music came to fruition. Thus, Chapel acquired Bristol based Amplify.link. Amplify is a Web3 and relief innovation that helps to empower artists, promoters, and live venues. This is done by paying all involved well after the event has taken place. How? by using DeFi (decentralized finance instruments on the blockchain)
How to invest and what is the return?
The idea is for fans to invest in artist's launch campaigns to receive a share in return for their investment. This share will eventually payout in the form of royalties associated to the campaign.
Artists are then able to support themselves and continue to create music. Helping them in this way allows the artist to keep 5x more cash than what they would earn if they were signed to a record deal.  
Although there's no figures to back this up, over 80 thousand artists worldwide are currently on the platform. Amplify offers several functionalities including revenue management, customer engagement, smart links, analytics (ROI tracking) HD video streaming and link branding. Considering this, we believe it can't be far from the truth.
From real life gigs to the Metaverse
It's not just real-life gigs that we are speaking about here but also web3 and the Metaverse. As live gigs start to move towards hosting virtually in an AR (augmented reality) there will be an essential for platforms that support the finances of musical artists. Amplify is at the forefront of this by combining Web3, Defi 2.0, NFT's and custodian wallets.
If you're an artist, we can only say one thing – join the community. These guys are onto something.