Getting your music in films and TV is an effective way to see a financial return on music production.
Imagine your music makes it on a hit Netflix series. Imagine it's played millions of times over, getting the attention of famous filmmakers. It's the dream of many music producers. But how do you get to that point?
There is a demand for music in films
While there is a gargantuan supply of music catered for film (and in your case, competition) there is a ray of hope: there is plenty of demand. Film producers are constantly looking for sound for movies, TV series and commercials.
This means your dream of getting your music in films is possible.
We've reached out to several people with a lot of experience in the industry. They will give you pointers to reach your goals: working on set, scoring your first TV series or featuring your track on a film. In today's world the possibilities are endless — it just depends on where you want to focus.
View this post on Instagram
Who chooses music in films?
While there is no uniform format of how music is made for film, there are essentially two roles involved: That of the composer and the music supervisor.
Scoring is when a composer or music producer makes a track specifically for a film.
Music supervision refers to the person who manages the composers or arranges track listing for the film. The music supervisor could be managing multiple composers or even composing music him or herself – this is person that will put your music in films.
Soundtracks are generally selected in postproduction, meaning, after the movie has already been shot. A temporary soundtrack (referred to as a "temp") may be used and then replaced when the correct soundtrack has been chosen or produced.
Your goal is to grab the attention of the person who will be selecting music for the production. This could be the specific composer, music supervisor or even the director. So now you know whom to speak to, where do you begin?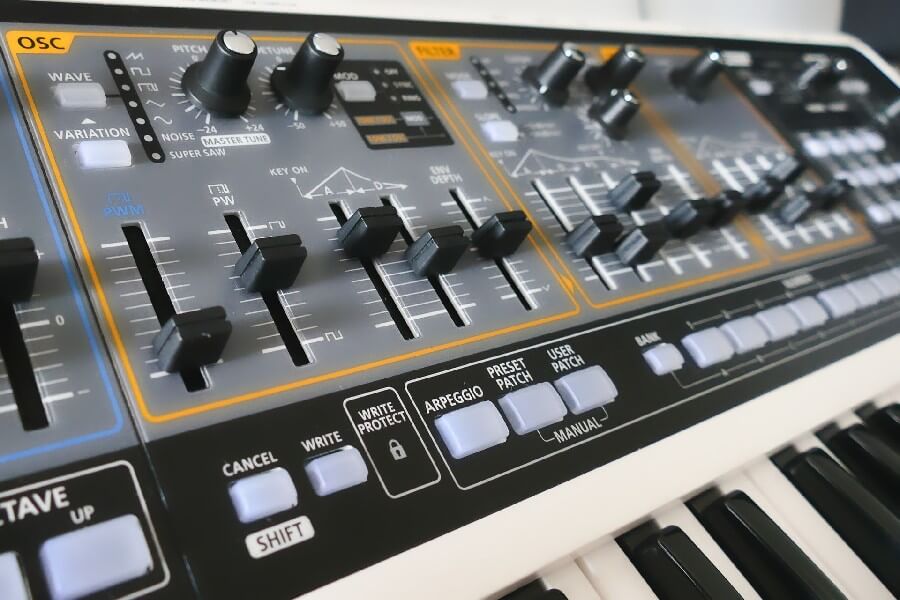 Do I have to go to music production school?
We spoke to Marc Dold, a veteran music producer with over 1000 tracks written and arranged for TV and film.
Dold tells us about the option of going through school and getting a degree in music production. He studied at the University of Zurich; the Berklee College of Music, Boston, and eventually taught at the Music Institute in Hollywood California for over a decade.
Over his years of experience his credits include Little Miss Sunshine, Blood Diamond and TV shows such as Sex & The City and Scrubs. So something must have been working.
If you go to music production school he says, you need to give it about five years, learn the craft and acquire a network of people that will soon be working in the industry. Network will be key.
He's not the only one that vouches for power of the personal connections.
"Getting your foot in the industry is very important because you start meeting the players," says Ruben Zahra, the experienced Maltese composer with lots of orchestral and electronic work under his belt. "At the end of the day it's all about making the right connections and creating healthy work relationships."
Zahra himself is well studied. He did Music & Theatre Studies in Malta, the National Music Academy of Santa Cecilia in Rome before doing a Masters in composition at Mills College in Oakland, California.
But what if schooling is not an option?
Doing it on your own
If you aren't in the position to get a higher education in music production, you can always start on your own.
This is echoed by Aleksandar Bundalo, a sound production mixer with over 16 years of experience under his belt.
"Promote yourself by defining your role and making it clear who you are and what you are looking for".
He has worked sound on sets around the world including 13 Hours, Captain Philips and World War Z. He advocates getting your hands dirty, "rolling up your sleeves and start making coffee for people on set".
When asked whether to pursue production school or making it on your own, Zahra recommends the following:
"I would encourage the DIY approach. It all starts with a passion for the art form followed by acquiring the necessary skills. You do not need formal academic formation in the subject, but you would still need to acquire the same techniques."
Dold adds that, "starting as an assistant to someone who is already producing soundtracks," is a valuable aspect. The master and apprentice structure is a time proven way to get experience and build your network.
Indeed in today's world, nothing is stopping you from going at it on your own and building your music library.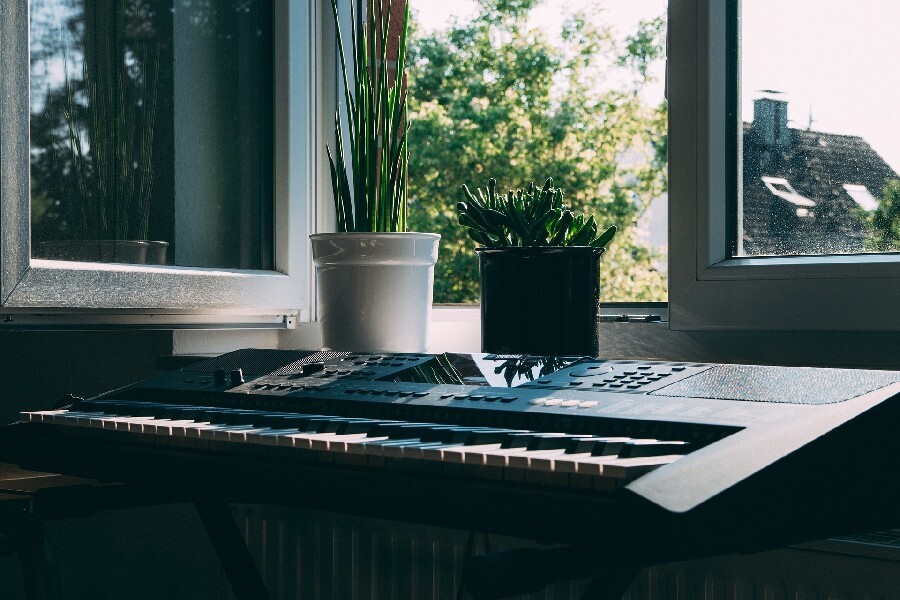 Building your portfolio
Creating a catalogue of songs and instrumentals that you can pitch is a great starting point. You can send it to people who may want to use it for their project or upload it to a space where it can be easily discovered.
"Be ready and willing to send your catalogue to directors," says Dold. He advocates reaching out directly to people that will be involved in choosing the music.
Bundalo speaks along the same lines: "reach out to filmmakers, even amateur ones. Any experience is good."
If someone comes across your stuff and they want it for their movie, short film or series, then this could be a gateway to more and grander projects.
Soundcloud is a great platform to have samples of your music or compositions online. It's also a place where music supervisors are looking for temp music or artists they want to include in their soundtrack.
Bundalo offers advice for those looking for practice: find a script and make music based off of the story. If you're happy for it, post in online. You never know who might be looking at it. "Everything in the creation of a film must feel like a story – from makeup to props to the soundtrack".
You may also want to get your tracks on popular Spotify playlists or elsewhere. Any chance that it will be listened to by the right person is of value — especially those looking for a particular track for their production.
Chuck the ego, balance your art and skill up
Bundalo claims it is more likely your music is discovered rather than being selected after sending your work. Especially if you are in a band, it needs to be understood that your sound is contributing to a greater whole of the film.
"When you start writing music for film, get ready to be broken down. You have to remember it is not about you, but about the grander objective of adding to the film as a whole."
Dold says there is a balance between expressing your personality through production and making music for the masses. "It's not art, it's a craft."
Push your limits of music production
Sometimes you have to push yourself. Producing music for film is no different.
Having a framework of requirements to stick to will mimic what it's like working for a music supervisor or composer. It will encourage you to work better and more efficiently to come out with a finished track — instead of twenty unfinished ones.
Constraints can also be helpful in pushing your limits to creating music, says Dold.
Let's say you're asked by a client to produce a track for an emotional scene in a movie. Imagine the parameters are that you only can use ambient sounds – how would you go about it? And if the deadline is next week, what would you come up with?
Bundalo advises to put yourself in situations where you take risk, possibly make errors and mistakes in order to improve and reach higher levels of work.
A pandemic is no reason to slow down
It's easy to argue that COVID has set a lot of people back. However this is no reason not to push forward, as Zahra gives us his example:
"Since March 2020 I have been working on the pre-production phase of many projects. Most of my projects include videography as an integral part of a performing-arts production. For example a ballet or opera with a video backdrop."
"Just stay creative and productive. For me the COVID months were a great opportunity to learn new skills. For example I dedicated the time to experiment with iOS music production and learnt a new video editing software. But I've also been learning French and origami."
Pro tips and links for getting music in films
Marc Dold: "Look out for music editors, as they are always using temporary music for parts of an edit they are working on. Either them or directors are good shouts to send your music catalogue to." Check out his project Mawk Phoenix here.
Ruben Zahra: "The most important step is to get your foot in the industry. So working on indie projects is a good way to start." Check out his website here.
Aleksandar Bundalo: "Success equals loving what you do, plus, having a good personality."